At vivo, we consider ourselves pioneers of smartphone photography tech development. On our journey beyond the boundaries of today's technology, our products represent signposts for an industry that follows in our footsteps.
Our new vivo X70 series smartphone is just such a beacon, showcasing category-leading innovations for today, and hints at what the future will hold. Co-engineered with our partner ZEISS, the X70 features improved image quality and color fidelity, lower latency and energy consumption, and lenses that would be at home on an SLR camera.
The X70, and our other X series phones, show how serious we are about photography. Working side by side with industry veteran ZEISS, we aim to carry these innovations forward and remain competitive in the fast-paced smartphone photography sector for years to come.
vivo - The Smartphone Photography Tech Explorer for the Age
Our aspirations for greatness in the smartphone photography arena began 2 years ago, with the start of production on our V1 image processing chip. In 2020, we established a close partnership with ZEISS, a global leader in optical imaging and lens crafting. Our joint R&D has already led to several improvements over the status quo.
We each leveraged our strengths. There are millions of vivo smartphones out in the world, and from their users we learn what you want your phone's camera to do. That user data, along with our technical prowess and manufacturing capability, marries well with ZEISS's peerless craftsmanship and understanding of how to capture the most accurate, true-to-life images.
The vivo X70 is the first fruit of this cooperation, a cutting-edge camera phone that impresses inside and out. The V1 chip breezes through the complex processing calculations, making this a true point and shoot device. And, thanks to the improved optics, pictures and images are rendered with professional levels of clarity.
Calculating Photography - vivo V1 Photography ISP
For 2 years, 300 of our best R&D minds worked on building the vivo V1 ISP (Image Signal Processor), and the result does not disappoint. Our flagship in-house chip, the V1, not only allows for top tier image processing, it improves phone functionality in the ways most important to you.
The V1 handles both photo and video processing at blistering speeds, thanks to high computing power and parallel processing capabilities. This allows sophisticated algorithms to provide enhanced noise reduction and greater stability for video recording and playback.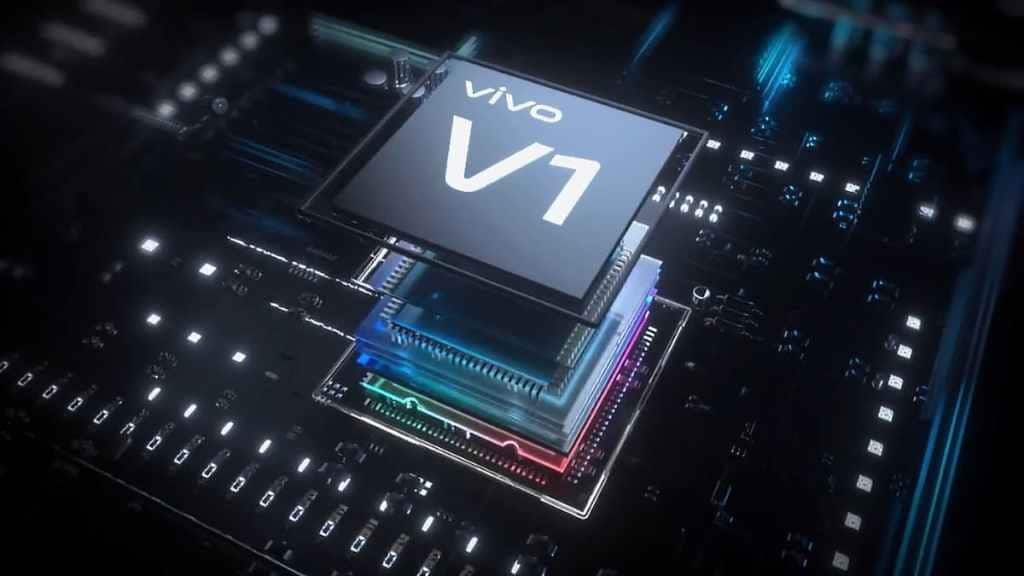 The camera captures beautiful shots even in low-light conditions, and, thanks to ZEISS, the colors are more real than ever. Images captured with the X70 have more accurate hues, yielding images so lifelike, you'll think you're looking through a window.
Our V1 chip also improves overall phone performance. Low latency equals snappy response times, and lower power consumption and greater efficiency mean your battery will go the distance.
Optical Photography Upgrade - The Achievement of Deep Cooperation With ZEISS
For all the computing power and processing capabilities required for digital photography, so much of picture quality relies on the camera's lenses. In ZEISS, we have the best lens crafters around, and it shows on the X70's camera array. Whether it's the 40 mega pixel main camera, or the 32mega pixel front facing selfie cam, you can expect crystal clear images every shot.
This is thanks to the use of finely worked high-transmittance glass lenses, the kind that professional photographers use on their high-end digital SLRs. Light experiences far less interference passing through such glass, allowing colors to register as close to true as possible.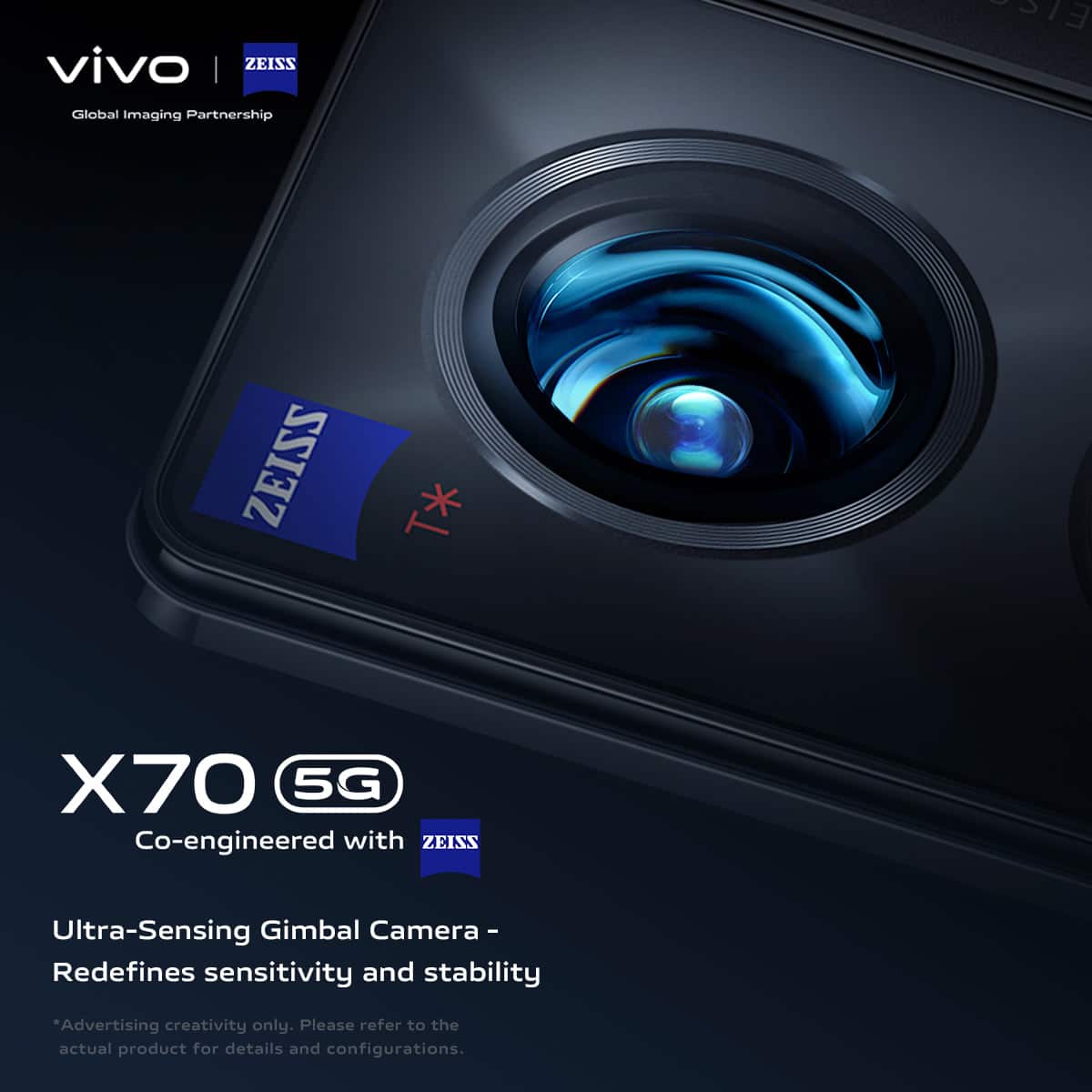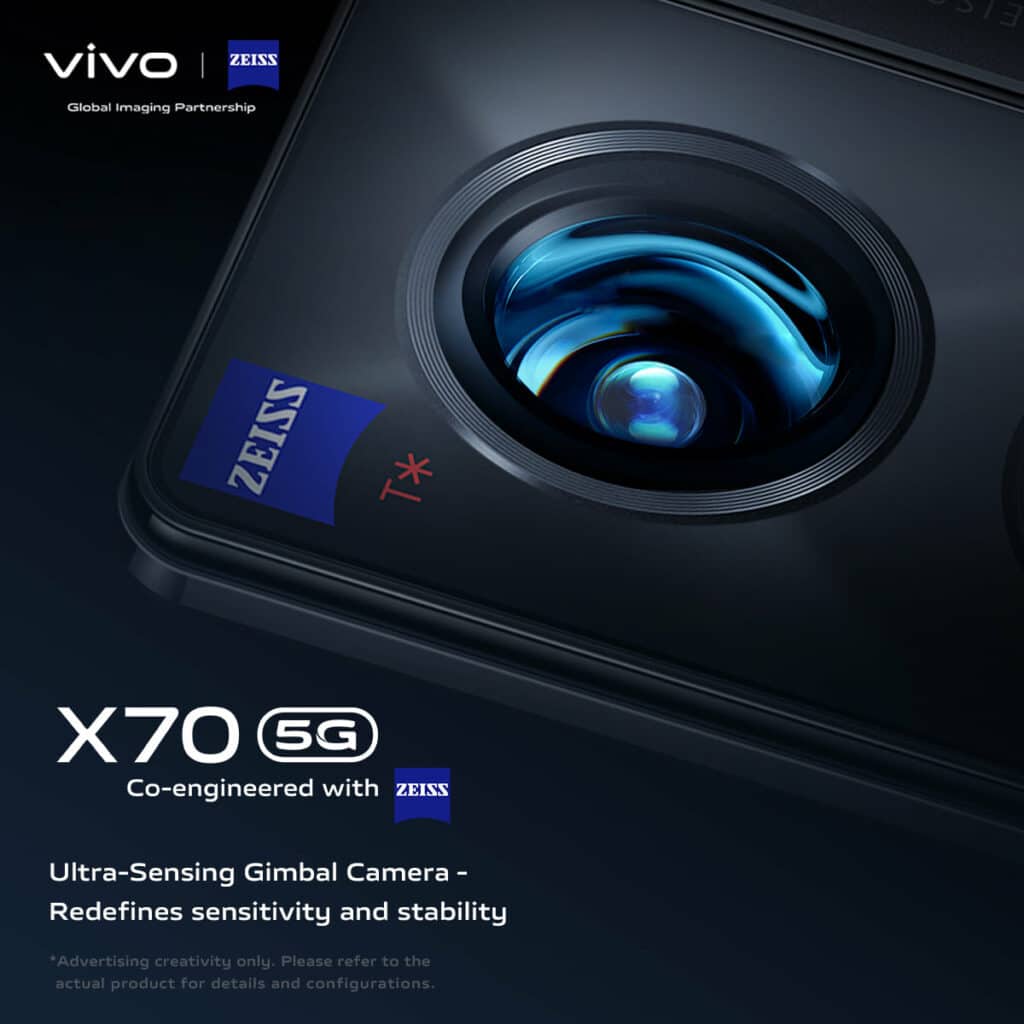 On the X70 Pro+, we take image stabilization to the max, with the first smartphone ever to feature a full 4 camera array with optical image stabilization on every camera. Whether you're shooting that wide-angle vista or a quick portrait of a friend, you won't be losing pictures to that familiar motion blur.
vivo X70 Series: Sustainable Product Competitiveness
The smartphone industry is incredibly competitive, with hundreds of companies vying for their share of the multi-billion-person customer base. We at vivo are already well established in the global market, and it's that success that has led us to choose smartphone photography as the centerpiece of our long-track strategy.
Why? Because we know just how much smartphone users care about their camera performance. The continuing rise in importance of multimedia content creates a demand for better tools to capture pictures and videos. The phones with the best imaging capabilities are, and will continue to be, the most sought after.
With that in mind, we are positioning our vivo X series phones to provide the ultimate imaging experience. The X70 is the first example of this, breaking new ground and positioning us as a serious contender.
As our V1 chip suggests, this is just the first iteration of what we have planned. We've created the vivo Central Research Institute to support and focus all of our innovation efforts, with imaging tech at the fore.
The Institute is where we will prototype entirely new product lines, and plan the trajectory of new technologies. Our research will keep us ahead of the pack, allowing us to anticipate the new forms that smartphones, and their cameras, will take.
A centralized research facility also makes it easier for us to track industry trends, both domestically and globally. Our future projects will be even better tailored to their respective markets, ensuring that vivo smartphones remain relevant at home and abroad.
And, our Version 1 chip will soon give way to versions 2, 3 and beyond, as we refine our manufacturing processes and increase our design expertise in this area. Our performance won't be tied to the standard used across the industry. We'll be free to go farther, driving competition and innovation ever onward.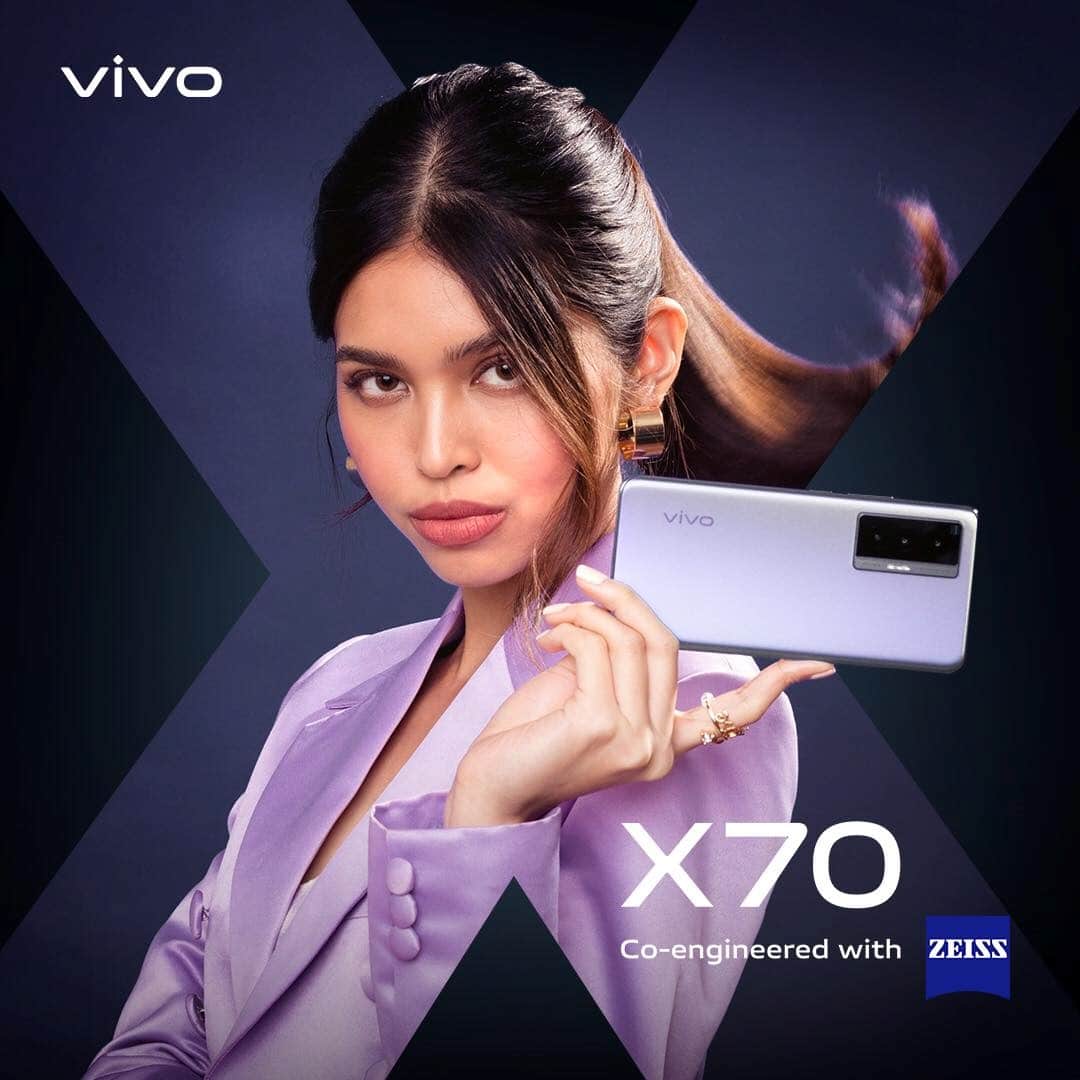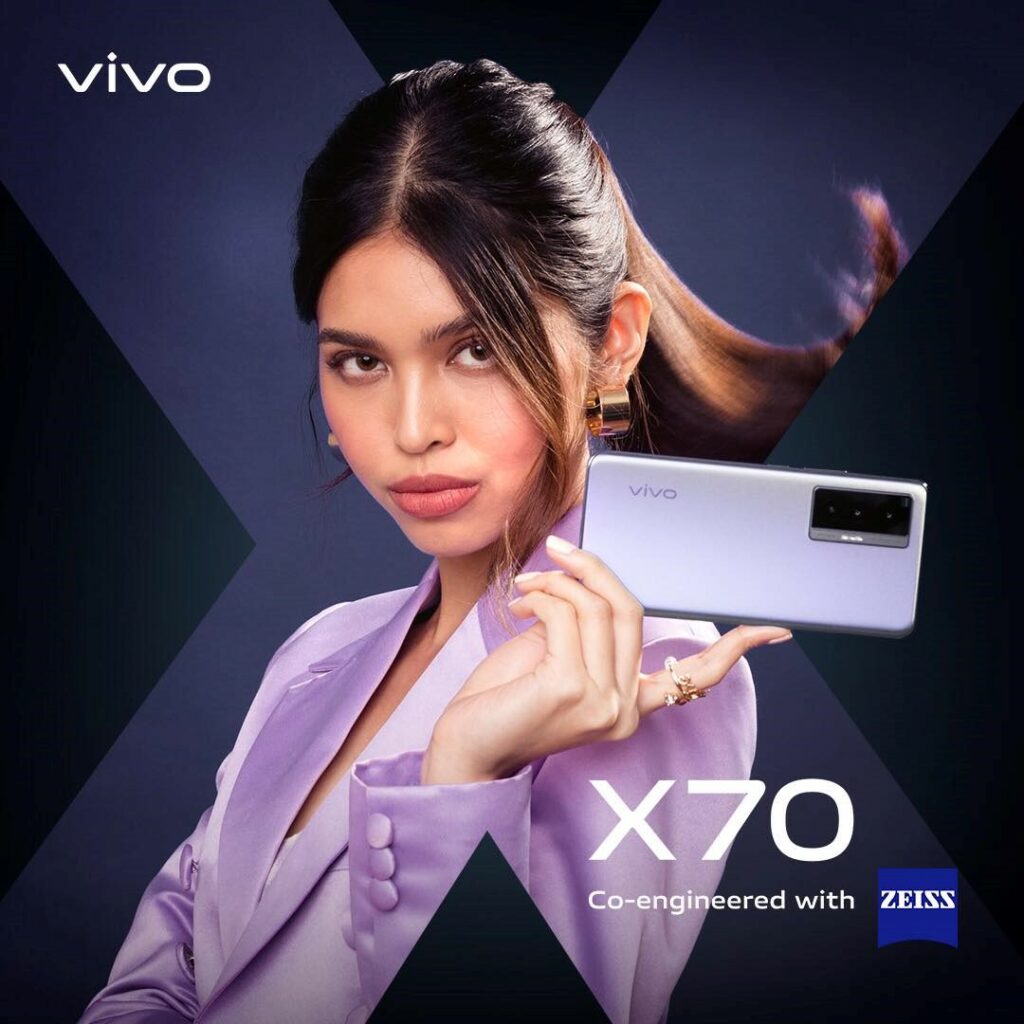 vivo Smartphones: Your New First Choice
With the vivo X70 series, we have set a new bar for what consumers can and should expect from their smartphone's camera. We have also set ourselves at the fore of the pack, and claimed a position as a leader in camera tech in the new 5G era.
If you're looking for a new smartphone, there has never been a better time to choose one from our exciting product line. For the latest news on the X70, and updates on all our future innovations, subscribe to our newsletter! You'll also qualify for special discounts and exclusive deals from vivo!