Sharing Moments with Photo & Video via vivo Smartphones
We all use our smartphones to record our daily lives. For social media, for sharing moments with family and friends and recording our favorite memories. Thanks to the smartphone camera, there have been huge advances in mobile photography and videography. vivo is taking this to the next level with vivo Gimbal Technology.
Nowadays, the most important part of your smartphone is the camera. You need an amazing camera to capture everything life throws at you in amazing detail. That's why at vivo, we are redefining what it means to have a smartphone camera. vivo smartphones are all about creating amazing photos and videos. We wanted to create a smartphone that functions as well and reliably as a professional, high-quality camera. 
Building on the vivo X50, The new vivo X60 and X60 Pro have been engineered alongside ZEISS, creating one of the most extraordinary cameras ever seen in a phone. It has everything you could possibly want from a smartphone camera – and more.
Mobile photography and mobile videography preferences
The camera is arguably the single most important feature when deciding on a new smartphone. That's why vivo smartphones are all about the camera. We all need an amazing camera to create incredible social media content: Instagram-worthy shots, videoing the latest Tik-Tok trends and helping us share our lives across various platforms with photos and videos. 
Everybody knows now – without an outstanding smartphone camera, you can't live your best life on social media.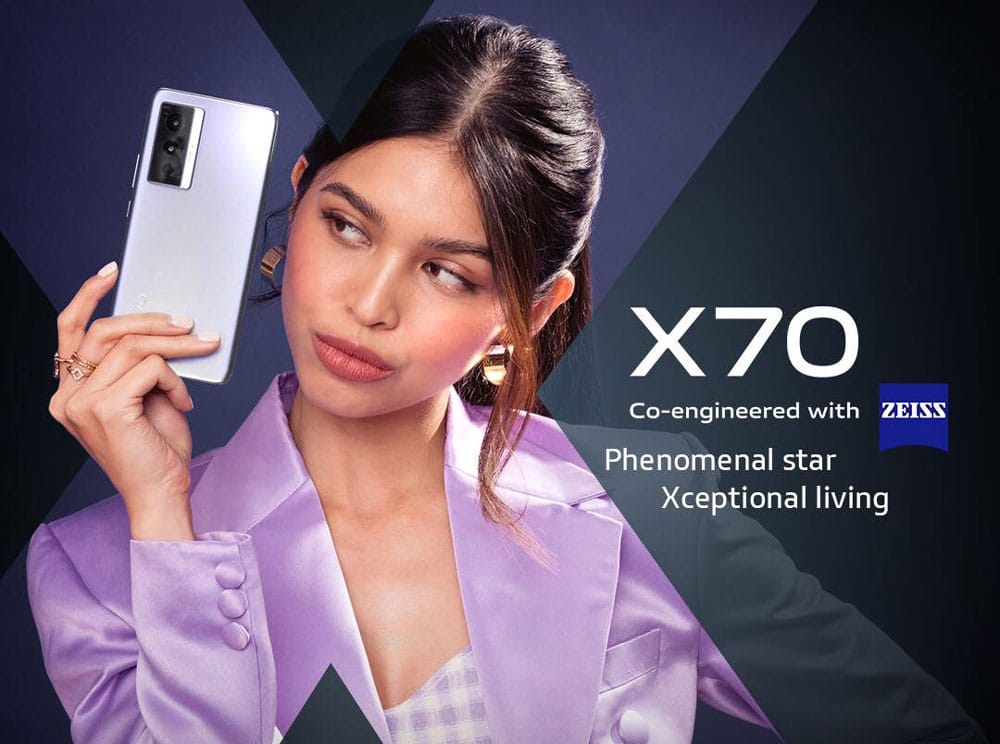 But it's not just about social media. We all use our phones to document our own lives and preserve our favorite memories – whether it's your child's birthday party or your favorite holiday.
Without a top-quality smartphone camera, you are unable to keep up with the latest trends and preserve your memories and record your own life in the quality they deserve. We all want to record our lives in the best possible quality so we can easily revisit our favorite moments, without having to bring professional photography with us wherever we go!
vivo Gimbal Technology in a Nutshell
The new vivo X60 and vivo X70 will redefine how you come to think of the smartphone camera. alongside ZEISS, we have developed one of the most incredible cameras ever featured on a smartphone. ZEISS is a leading supplier of optics and photography equipment. 
By working with them, we have managed to condense everything a professional photographer would ever need into a smartphone, enhancing our vivo gimbal technology along the way. But, just how will your mobile photography be improved?
For starters, an incredible 48 Megapixel main camera sensor from Sony, with Gimbal 3.0 Image Stabilization on the vivo X70 5G. vivo Gimbal technology works using groundbreaking 5-axis ultra-stabilization, moving the lens inside the camera to ensure it keeps up with the action, ensuring smooth and steady images every time. 
Gimbal image stabilization also works on your videos, making it perfect for videographers and vloggers. The smart camera system will guarantee smooth and steady videos even when following the action around, reducing blur and judder and giving exceptional video quality every time.
The addition of an outstanding Portrait Mode lens for beautiful, professional shots with amazing Bokeh depth of field effects. The special 32 Megapixel lens is specially designed to create incredible portrait imagery. The HDR Super Night mode creates stunning, colour-rich portraits no matter the lighting conditions, and even in the dark. 
Friends and family will be jealous of your incredible looking shots, taken with minimal effort on just your smartphone camera. Front and rear flash ensure your front camera is just as practical as the back camera, and with a 32-megapixel front camera, selfies have never looked so crisp and detailed.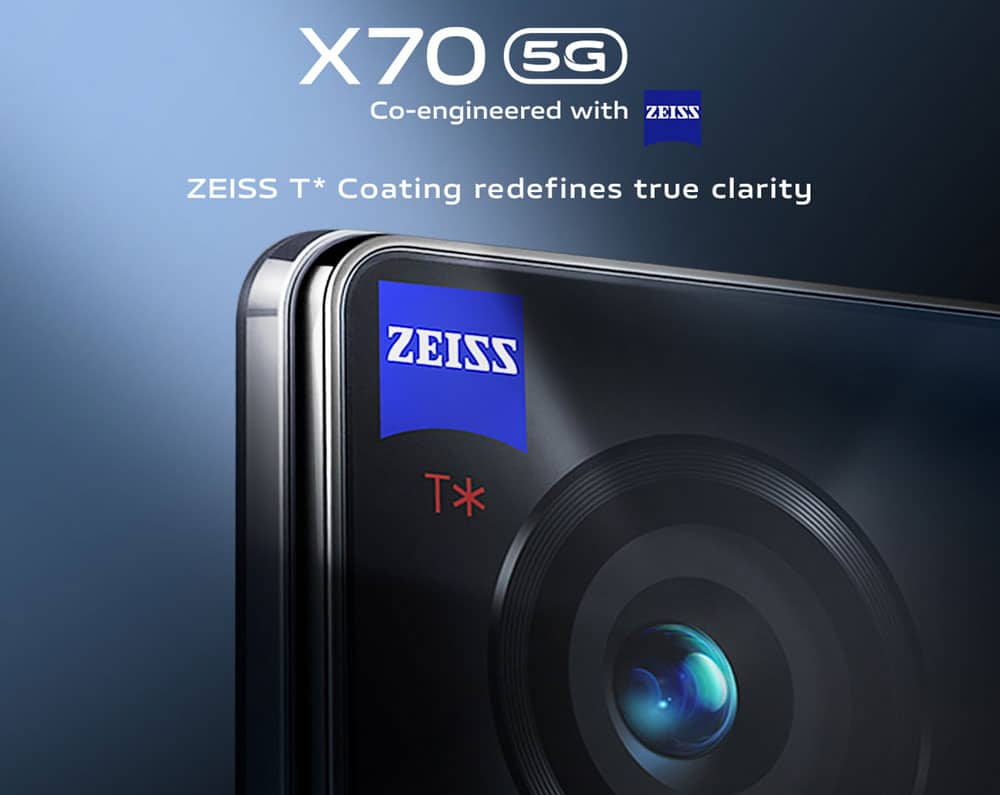 Extreme Night Vision 2.0 allows for highly detailed shots even when it's pitch-black outside, giving you outstanding low-light performance and a whole new way to take photos. Other features such as Pro sports mode allow you to capture perfectly crisp images even when everything is in motion. This is thanks to an upgraded motion detection algorithm that can assess movement and produce the perfect shots.
In addition, the 13 Megapixel Super Wide-Angle lens allows you to capture amazing wide shots, giving extra detail and allowing you to fit everything into your shot. Macro Mode also allows amazing detail even at incredibly close range, something that has only been possible on professional photography equipment before – that's why your mobile photography and mobile videography will move to the next level with a vivo smartphone.
The vivo X70 is truly everything you could ask for in a smartphone camera and more. You won't need any accessories to enhance your photos, because every feature is already built-in. Finally, you have access to professional photography in the palm of your hand, thanks to vivo.
vivo is Your Next Phones for Photography and Videography
More than ever, people are choosing their next smartphones based on their mobile photography and videography capabilities. If you prioritize the camera in your smartphone, and if you want the best smartphone camera system ever put into a smartphone, look no further than the vivo X70 and X60 series. 
Engineered alongside ZEISS, this phone camera offers everything you could ever want from a smartphone camera and more. with the X70, You have all the tools you need to produce professional-level photography and videos in your hand. 
No accessories, no expensive camera lenses. Just the most outstanding smartphone camera ever made, thanks to features such as vivo gimbal technology, allowing you to take amazing photos and videos regardless of the conditions. Now you can record your memories in amazing quality, and stay on top of social media trends!
Gimbal Stabilization 3.0, Extreme Night Vision, Super Wide Angle and Portrait Mode are just some of the incredible camera features that make this camera the best smartphone camera you'll have ever used. You'll take your selfies to the next level with the amazing front camera, along with dual flash. If you want to level up your mobile photography, a vivo smartphone is perfect for you.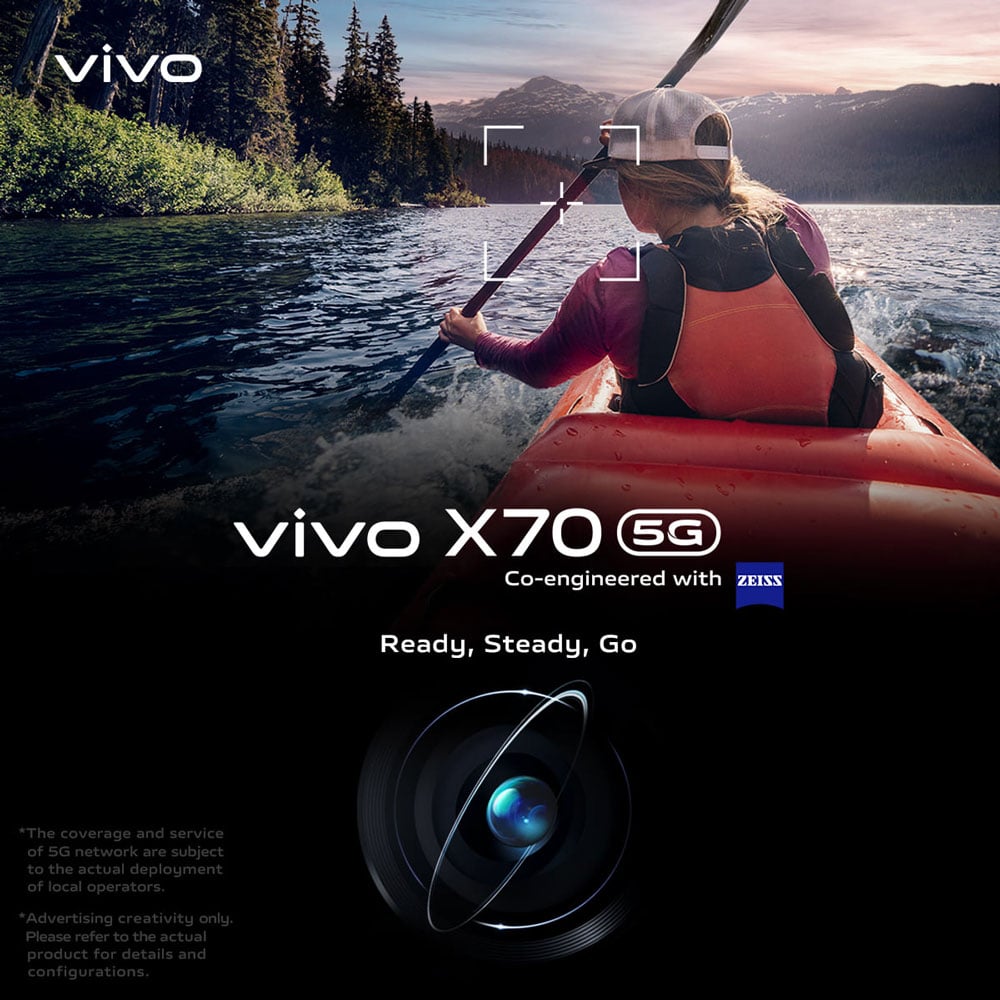 If you like the sound of the vivo X70, then you can be the first to hear about updates from vivo, as well as get exclusive offers and discounts. For all of this, and to be kept up to date on our entire range of vivo smartphones, you can sign up to our newsletter.