The World Has been Changed by 5G
In today's age, billions of people all around the world use smartphones. Thanks to smartphone 5G technology, we now have interconnectivity for the entire globe.
If you aren't familiar with 5G, it's the fifth generation of cellular technology. It also has massive potential to change the world as we know it. We live in a mobile-first society, and 5G is here to usher in a new age of speed, capabilities, and security.
It's clear that smartphone 5G technology is going to have a significant impact on the world as we know it. So, if you want to learn more about 5G and vivo 5G smartphones, you're in the right place. Read on to learn how this new technology will impact our society.
What's 5G Technology and How Will It Impact Our Mobile-First Society?
First, we'll start with a clear definition of what 5G is and how it will revolutionize society.
5G stands for fifth-generation. It refers to the fifth generation of cellular network technology. As such, 4G was the fourth generation, and so on. Developers everywhere are working hard on smartphone 5G technology for our mobile-first society.
So why is 5G such a big deal? Because it's a giant leap forward for interconnectivity. Its core features/upgrades include:
100x speed increase from 4G LTE
Lower latency
Enhanced capacity (1,000x more than 4G)
Increased bandwidth
Wider coverage and availability
Intel 5G technologies
As you can see, 5G is lightyears beyond 4G. That's part of the reason why it stands to make such a significant impact on our society. With broader coverage and faster speeds, the entire world will become more connected than ever.
What will Change If You Have a 5G Smartphone
So why should you invest in vivo 5G smartphones such as the vivo X70 5G or vivo V21 5G? What benefits will they provide over your 4G LTE phone? Well, there are many, many advantages of 5G smartphone technology. Let's take a look at the benefits that will have the most impact on your life.
5G Technology Will Run Faster Than the Current 4G
One of the most significant benefits you'll enjoy is a drastic increase in speed. In the past, each generation of cellular technology outdid the last in terms of speed. Yet, none have achieved a more significant gap in speed from the previous generation than 5G.
5G is 100x faster than 4G LTE.
That translates into a ton of exciting possibilities for consumers and developers.
Let's say that you want to download a movie to your vivo X70 5G phone. With 4G LTE, a two-hour movie takes around seven minutes to download. Not bad, right? Well, compare that to how long it will take to download on a 5G network. Instead of seven minutes, it will only take six seconds.
You read that right; you can download a feature film in six seconds flat! So, if you ever find yourself bored in public, you can download exciting new entertainment in a few seconds.
5G Has Longer Range and Reduced Latency
Now more people than ever will enjoy a connection to a fast network. That's because 5G has much more comprehensive coverage than 4G. That means that it will reach more remote areas, leading to fewer drops in service.
Latency refers to how long it takes a signal to go from the source to the receiver and then back.
4G LTE had good latency, but it's nothing compared to 5G. The round-trip transmission will take five milliseconds. That's faster than human visual processing!
5G Has Enhanced Security Protocols
Security features get an extensive overhaul with the introduction of 5G. It will improve health, safety, and security services nationwide. Examples include:
Superior traffic control
Remote surgery
Smart cities with 5G in public spaces
As you can see, first-responders and safety officers will benefit significantly from 5G. The enhanced speed, range, and responsiveness will help us stay safer and healthier.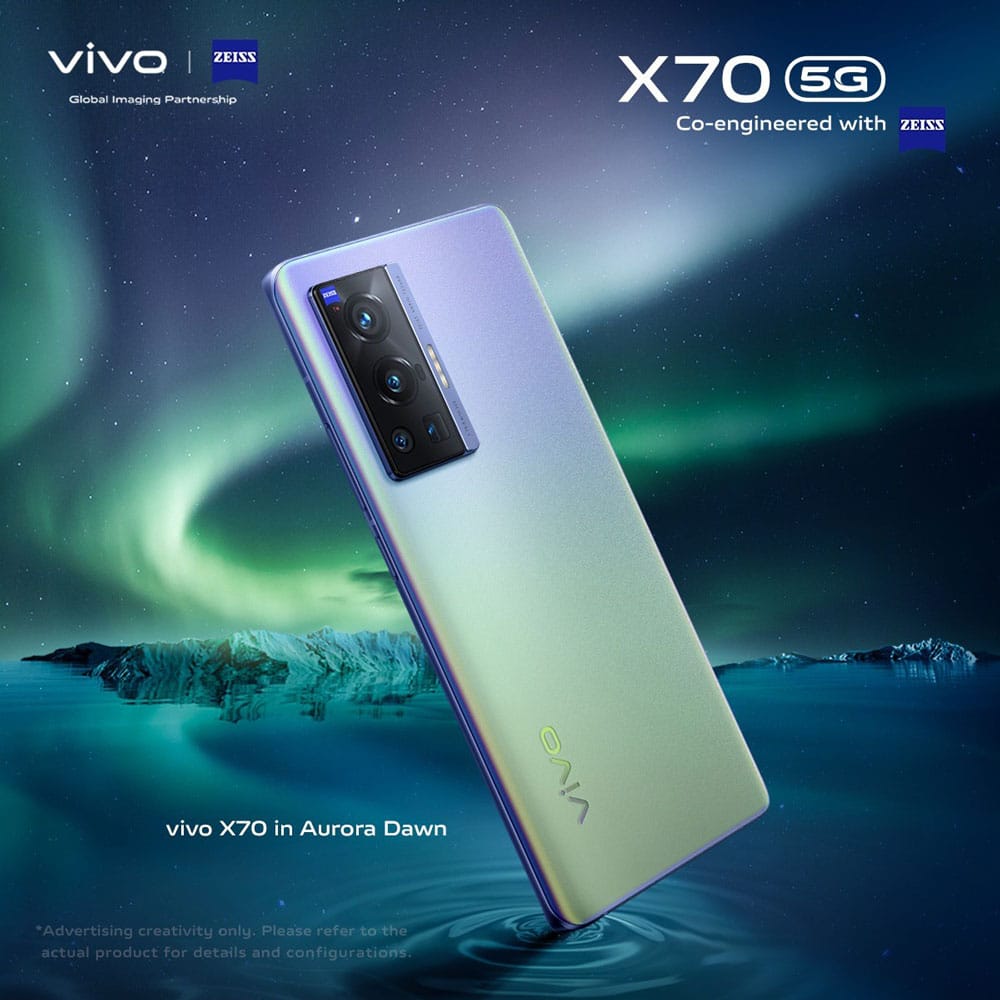 New vivo Smartphone Features are Coming Due to 5G
If you're a big fan of vivo 5G smartphones, you should fully embrace the introduction of fifth-generation technology. That's because it will bring a myriad of new apps and features to your vivo X70 5G and other models.
New features include:
IoT applications
Machine-to-machine communication
Innovative new consumer apps
We're sure to see exciting innovations with the introduction of smartphone 5G technology.
5G Will Take IoT to The Next Level
Internet of things or IoT is going to get a considerable boost from 5G. If you weren't aware, IoT is a network of appliances that communicate with one another. An example would be your fridge notifying you when you're out of milk. Another example would be your toaster communicating with your thermostat. With the increased coverage, speed, and latency, the future is bright for IoT.
Be Part of the 5G Revolution
Now that you know about all the benefits and features of 5G, it's time to join the revolution. vivo, in particular, is a leading force in smartphone 5G technology.
The new fleet of vivo 5G smartphones has some awe-inspiring features. The vivo V21 5G and vivo X70 are leading the charge. They have unique features such as:
Dual selfie spotlight
5G network capabilities
Super night selfie
4K selfie video
Video stability
…
If you're eager to up your selfie game, then the vivo V21 5G is perfect for you. It comes with a myriad of fantastic selfie features, including stability, 4K resolution, and more. The vivo X70 is another tremendous smartphone. It has a professional portrait mode, a 13 MP super-wide-angle camera, and more. Both phones are a photographer's dream package.
Know more vivo Smartphones about 5G Technology
vivo 5G smartphones are the way of the future, and you don't want to miss out. That's why you need to sign up for their exclusive newsletter. That way, you can get the latest and greatest updates, deals, and discounts. Smartphone 5G technology is here to stay, and you don't want to get left behind. With the help of vivo's amazing smartphones, you can enjoy all the new bells and whistles of 5G.