How a Smart Phone Makes Travel Better
From reservations over photography to translations, smartphones have drastically changed the way people travel.
In today's fast paced and digital world, smartphones have become almost indispensable extensions of us.
But when it comes to smartphones' features, not all of them are created equal, which is why the challenge of how to choose a smartphone for vacation has never been harder.
That's why we have pulled together this comprehensive guide on how to pick the best smartphone with cool features for a vacation that can make your travel easier, better, and more enriching.
A Photography Smartphone Become a Companion for Vacation
Once upon a time, a camera was pure luxury, and most of the time, you had to share it.
Nowadays, when traveling here or abroad, whether, on sea or land, you can ditch your camera.
After all, you can have a smartphone camera in your hand that can serve you just as well as a professional camera. Did you know that lots of professional photographers take smartphone photography potential seriously?
Let's take a look at why your smartphone is the best camera for your next journey.
#1 It is there... Always!
First and foremost – it is always in your hands. But even if it is not, it is probably within reach. Think about it, is your phone sitting next to you at this moment? Thought so!
You might have heard of saying: "The best camera is the one you have with you."
This is especially true when it comes to vacation photography.
Even if you brought your expensive professional camera on your vacation, your smartphone camera would be your second-best friend out there! It will be there with you on that challenging hiking trail, long days walking around a buzzing city, and so on and so forth.
On your vacation, it is easy to capture the big moments. You won't forget to take a photo of the breathtaking sunset, a century old landmark, or an overwhelming landscape.
But there are also other countless precious little moments that tie together our lives.
By having a smartphone with you, you are more likely to photograph those little moments.
Besides that, here are a few more situations when your smartphone can help you in your vacation: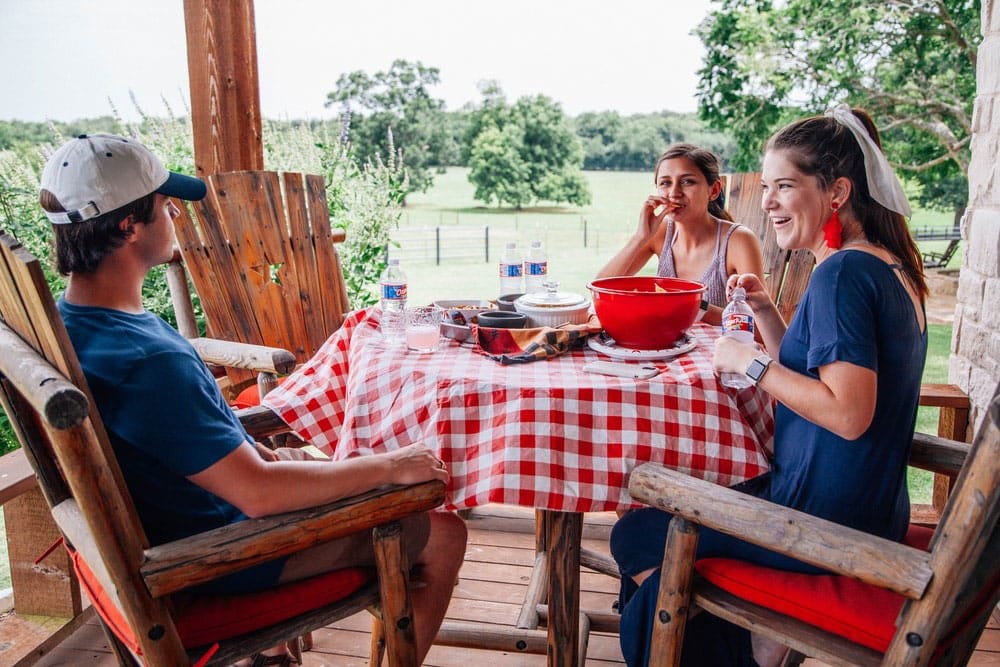 Capture breathtaking views
The most incredible views deserve to be captured. These are kinds of photos that give you all the feels and can be like the windows to the past for you to look back.
Weather can change rapidly, but keeping up with the local forecast has never been easier, thanks to smartphone apps.
Use for backup your documents
The last thing you need on vacation is to lose your documents. Smartphone apps make it easy to securely and safely store important travel documents like copies of your passport.
Whether you want to turn the lights on before you arrive home or just want to check in on the pet sitter, some useful Apps work with home security systems so you can have complete peace of mind on your vacation.
Five out of ten travel app users claim that notifications containing vacation updates were most useful!
vivo Smartphones Recommendation for Vacation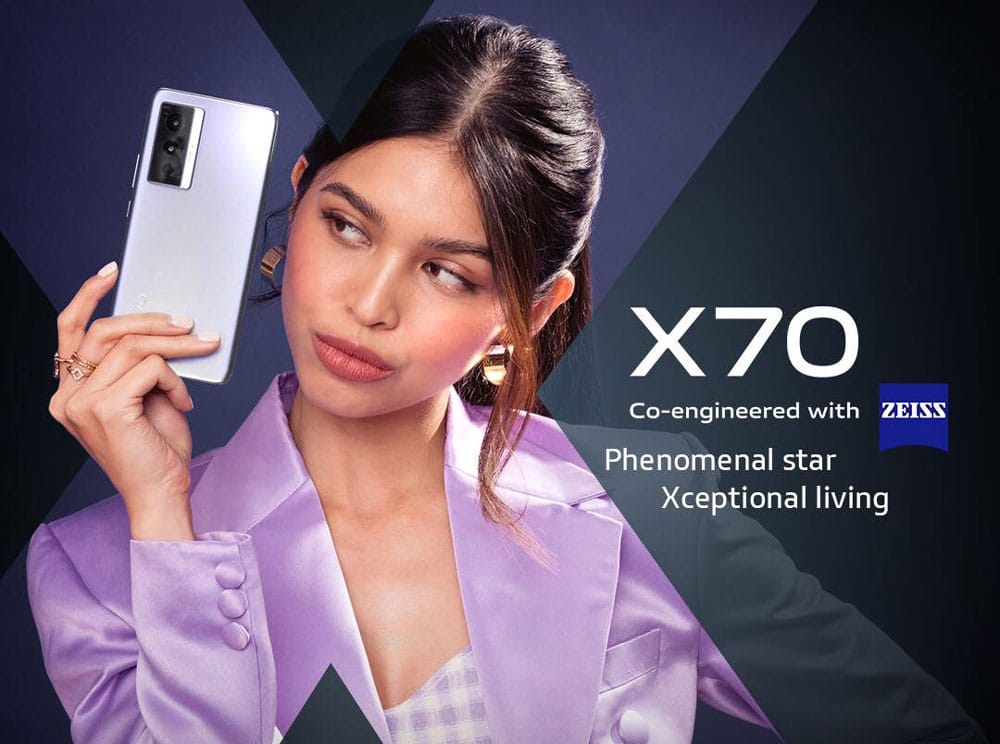 Now that we are allowed to travel almost anywhere, it is important to capture the beautiful moments of your long-awaited vacation, and you can do all that with just one single smartphone – vivo X70.
vivo X70 has a stellar camera performance thanks to the partnership with the famous ZEISS. The vivo X70 camera lenses are coated with a superior ZEISS T* coating which greatly reduces stray light and removes ghost effects, letting you get the most out of your photos by bringing out the true colors of photos taken in both day and night conditions.
The Ultra Sensing Gimbal Camera ensures every single shot is crystal clear, even in unstable or low light settings. One front facing camera of 32 megapixels and three rear cameras of 40 megapixels, 12 megapixels, and 12 megapixels will inspire wanderlust even long after you come back from your vacation. On top of that, if the batteries run low, you don't have to worry – it takes only about 68 minutes to reach a full charge!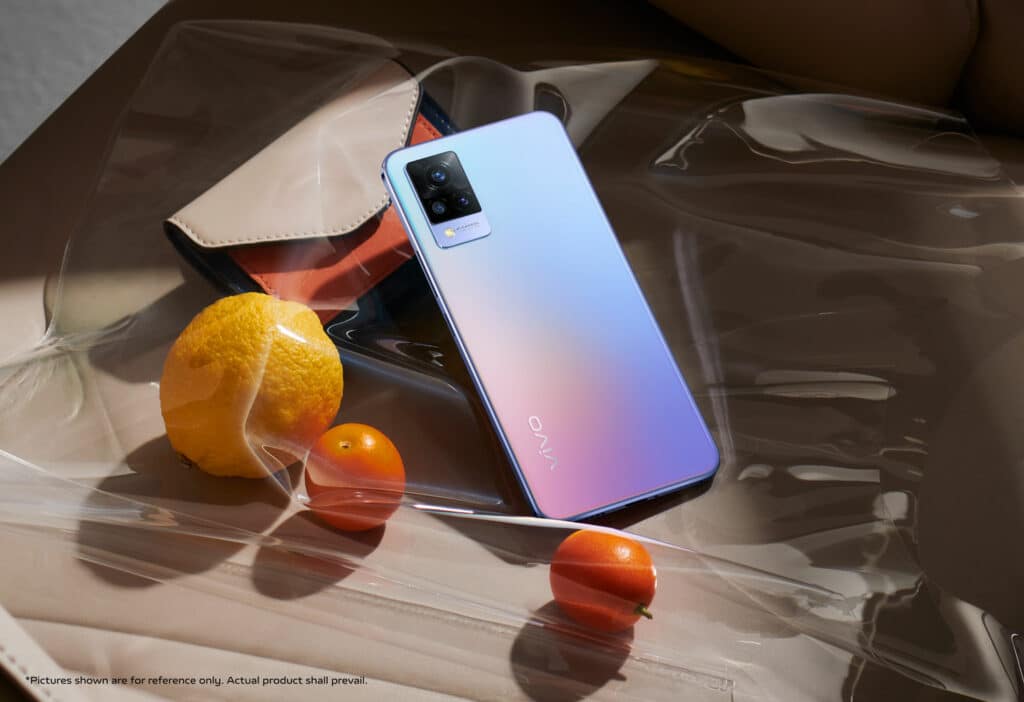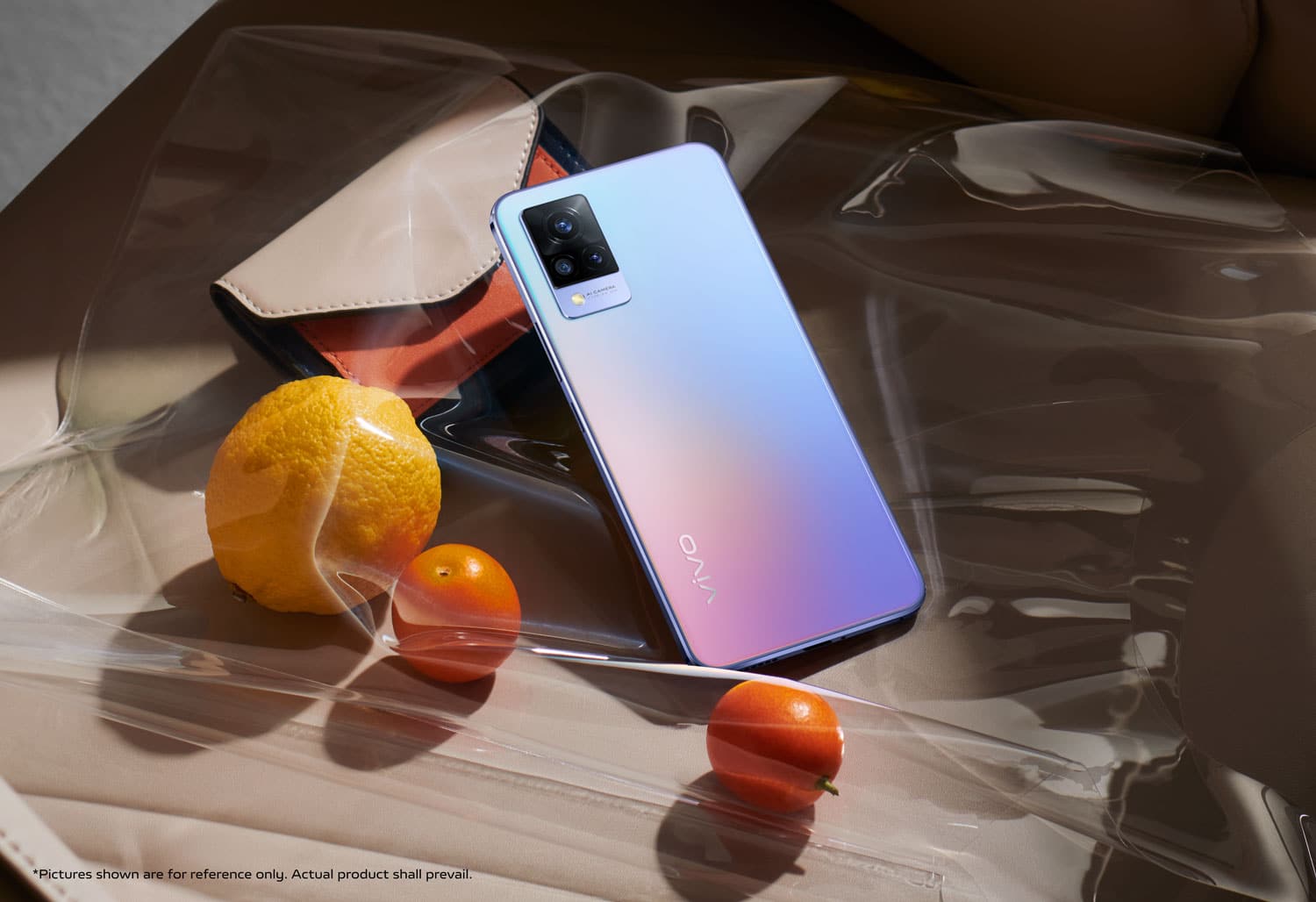 vivo V21 5G takes fantastic photos in all settings and aspects. Whether in the natural sunlight or dark, photos are great with accurate colors and fine details. vivo V21 5G is the only phone on the current market with a front camera that supports optical image stabilization.
It ships with a 4,000mAh battery, making it perfect for vacation. A battery lasts a full day under abusive usage, including operating the camera, internet browsing, playing a session of a game, and video binging.
vivo V21 5G surpasses all other models with night mode pictures. The phone does an excellent job of capturing the natural colors of the subject regardless of how much inconvenient the surrounding is.
It can take high resolution 4k videos at unbelievable 30 frames per second, which is more than enough for recording your memories.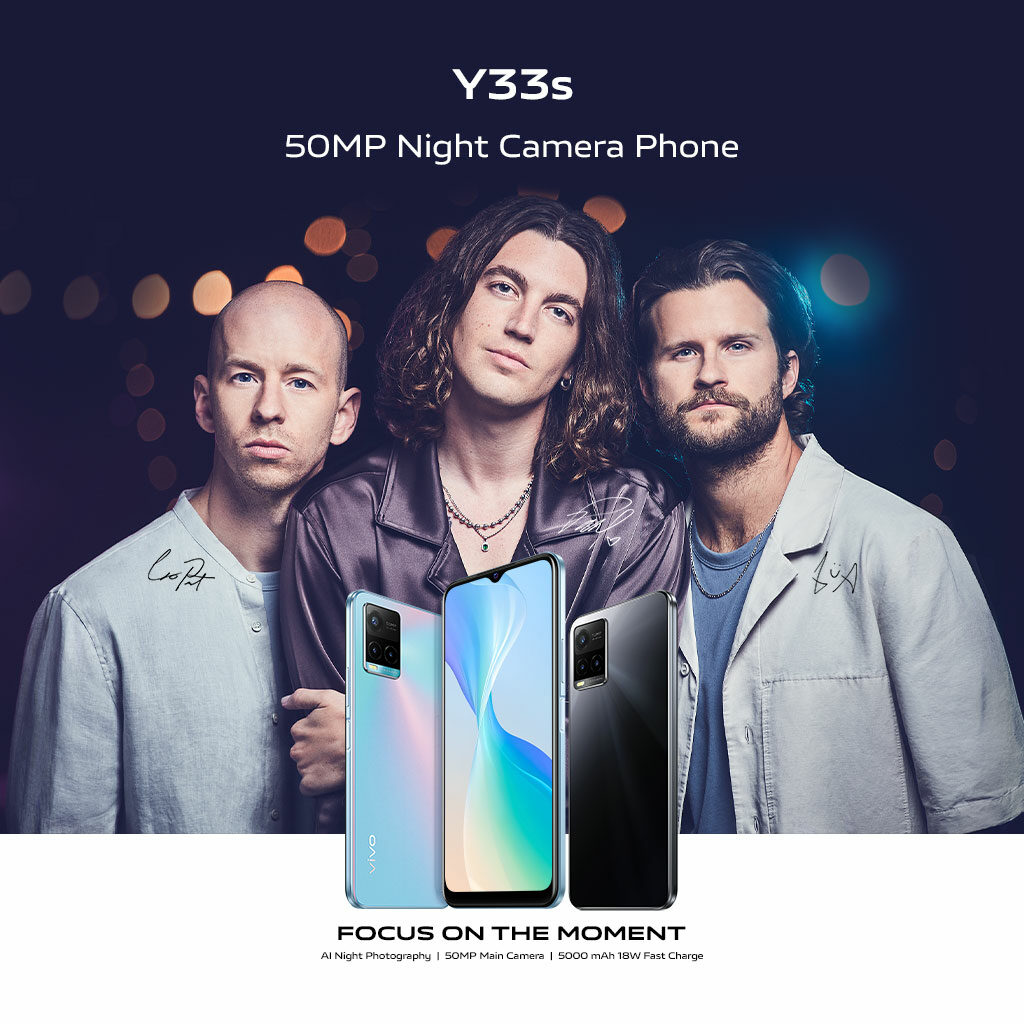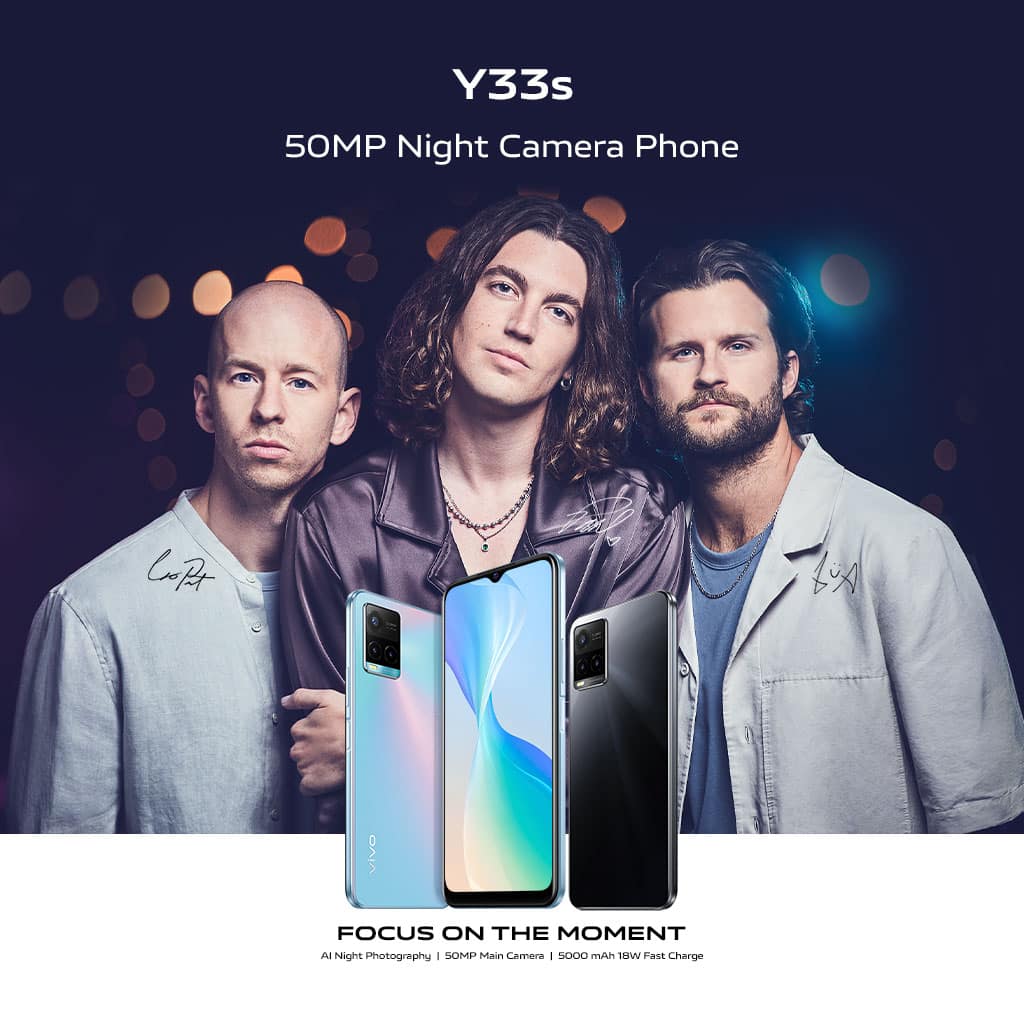 If you are looking for a good, practical yet affordable mobile phone for your vacation, then the vivo Y33s from vivo warrants a closer look.
For photography, it is somewhat better armed than most phones you can get at this price.
With a 50-megapixel camera and LCD screen with Full HD+ resolution, it offers vivid details and vibrant shades.
vivo Y33s also features a built in blue light filter in charge of protecting your eyes from straining. The main camera is accompanied by two more lenses: a portrait sensor and a macro sensor, both with 2 megapixels.
The best part is that it comes with an ultra slim body allowing you to take it with you wherever you go.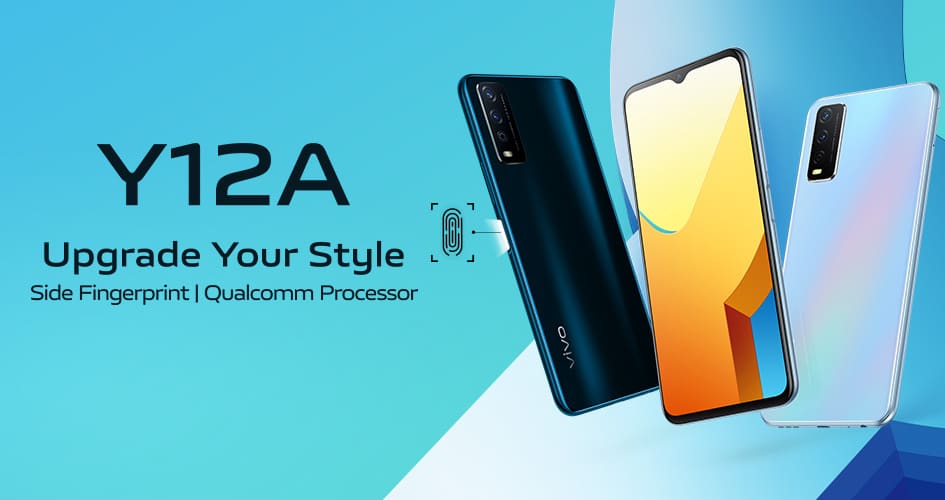 vivo Y12A has an HD+ display and features a 5,000mAh battery, which is pretty much enough if you are traveling and need a long-lasting battery.
It has a dual rear camera and is powered by an octa core processor that makes it perfect for everything, from playing games to recording high resolution videos and everything else in between. The battery can deliver up to 15 hours of HD movie playback.
vivo Y12A is an ideal choice that fits within your budget while having all features and nearly identical specifications as other more expensive models.
How to Choose a Smartphone for Vacation
Before buying your next smartphone, it is of the utmost importance to do your homework and research to find the best option for you. A fair amount of technology goes into smartphones, and to help you find the best smartphones for vacation, here are a few handy tips on factors to consider before making the final decision.
Different cell companies and companies use different technologies and frequencies, which means your smartphone needs to be compatible with them.
Are you the kind of user who has multiple apps open all day long? Heavy online usage drains batteries faster. Therefore, check out the battery capacity for the phone you are interested in.
Smartphone camera quality
The choice can be bewildering, but bear in mind that good camera performance is not all about the high megapixel count – A good camera should deliver a good image in different lighting situations.