If you want to get the most out of your vivo smartphone, check out these how-to guides for vivo phones. They'll help you be more productive and have more fun.
The 8 Most Popular vivo Phone How-to Guides
Are you wondering how to reset vivo phone or how to hide apps in vivo X50? These guides will show you the way.
A hard reset takes out all the files, apps and data you installed on it. Don't do this unless you're sure there is no other option. If you're ready to start fresh, here's how to do it.
Make a backup copy of any data you want to keep.
Go to Settings. Select "reset and backup options."
Choose "factory data reset."
The phone will ask you to enter your password. Enter it and press "erase everything."
You will see a "reboot your phone" option. Select it. The factory reset will begin.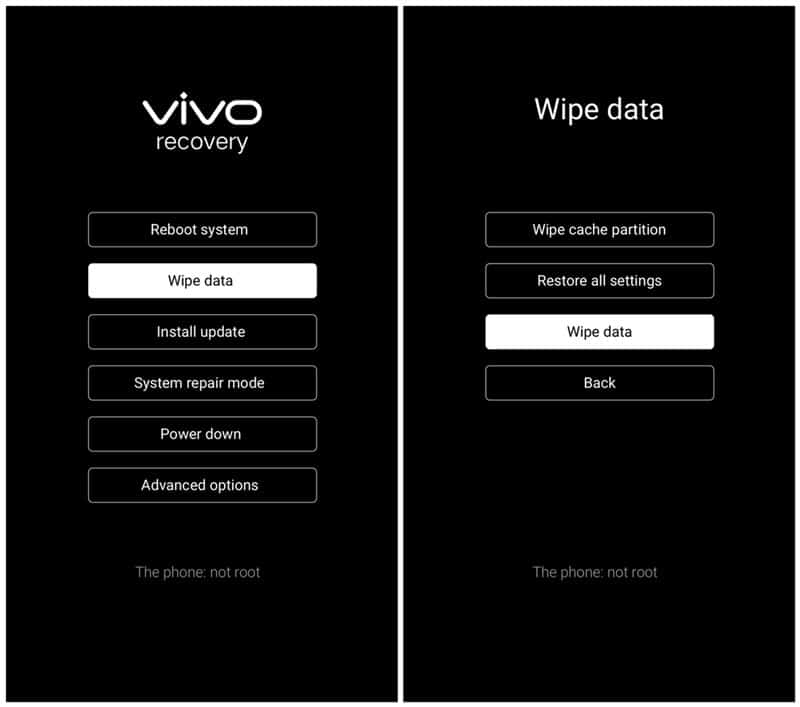 How to Hide Apps or Files on vivo Phone
Protect your privacy by hiding apps or files you don't want the world to see. Many users want to hide apps in their phone due to some reasons. Exactly, vivo phone including new products like vivo X50, vivo Y30 provides easy operation for user to hide their app:
Start at your vivo home screen. Tap on a blank spot and hold it slightly until you see the icon options.
Select "hide option." The phone may ask you for a password. You can set up a password to make sure nobody else can reveal the hidden app.
Slide the app icon downward. It will now be hidden.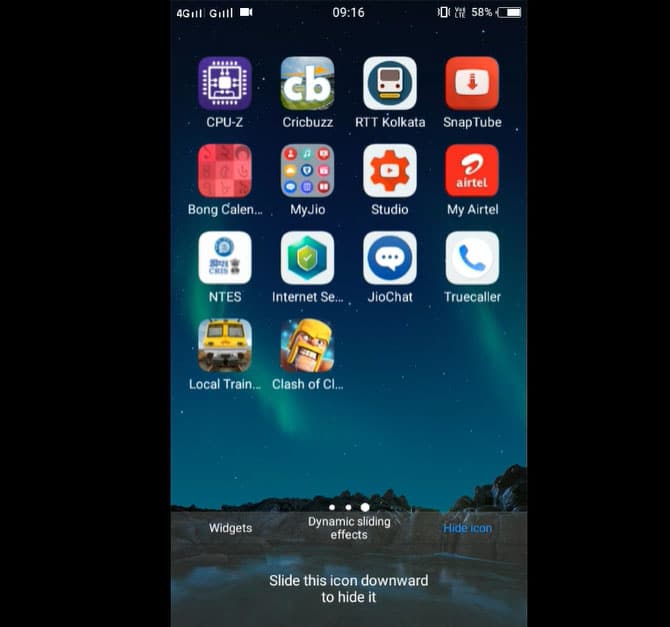 How to Transfer Apps from vivo Phone Internal Storage to SD Card
Although most of vivo phone has huge internal storage memory, some user still want to save data and apps to an SD card to free space on your phone or transfer data conveniently on SD card.
Before you do this, you need to buy an SD card and insert it into your phone. You can't move system apps or preloaded apps to an SD card.
Go to the Settings menu.
Select the "general" tab and "app and notification settings." You will go into app information.
Select the app you want to transfer. When you open it, you'll see an option for "storage." Select this.
On the tab for "storage used," select "change." You will see an option for the SD card. Click on this.
When you open the SD card, you'll see the app there.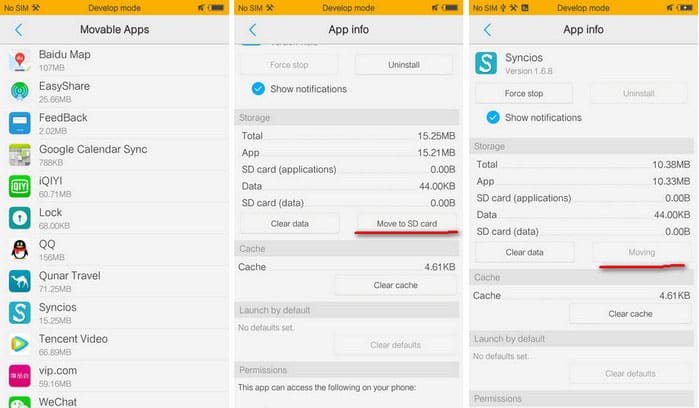 How to Track a Lost vivo Phone
Your phone won't stay lost for long with the handy "Find My Phone" feature. It works through Google, so you'll need to set up a Google account before you continue.
You must also have "Find My Phone" enabled in your vivo settings. Go to security, select "more security" and enable "find my phone." Your phone must be on and connected to the internet. You must also have locations enabled on it.
When you need to track down your missing vivo phone, follow these steps.
Go to Find My Phone. Sign in with your Google account.
You'll see an icon for your device at the top of the screen. Click on it.
Google sends an alert to your phone.
The map shows the location of your phone. You now have three choices.
Ring: Your device will ring for five minutes. This feature works even if your phone's volume is off.
Lock: Lock your phone with a password or PIN.
Erase: Erase all data from your phone. This will delete everything except what's on your SD cards. If you find your phone after erasing it, you can reset it through your Google account.
How to Enable USB Debugging on vivo Phone
Enabling USB debugging gives you more control authority of your phone. For example, if you need to transfer data or install app from computer to your vivo X50, Y30, you need to enable USB debugging to make computer recognize the phone.  It's important if you want to install certain apps or files. Follow these steps.
Go to Settings on your vivo phone.
Select "about phone."
Find the option for "build number" or "software version." Tap on this option seven times. This puts you in developer mode.
Go back to Settings. Select the "developer" button.
Tap on "USB debugging." Click "enable."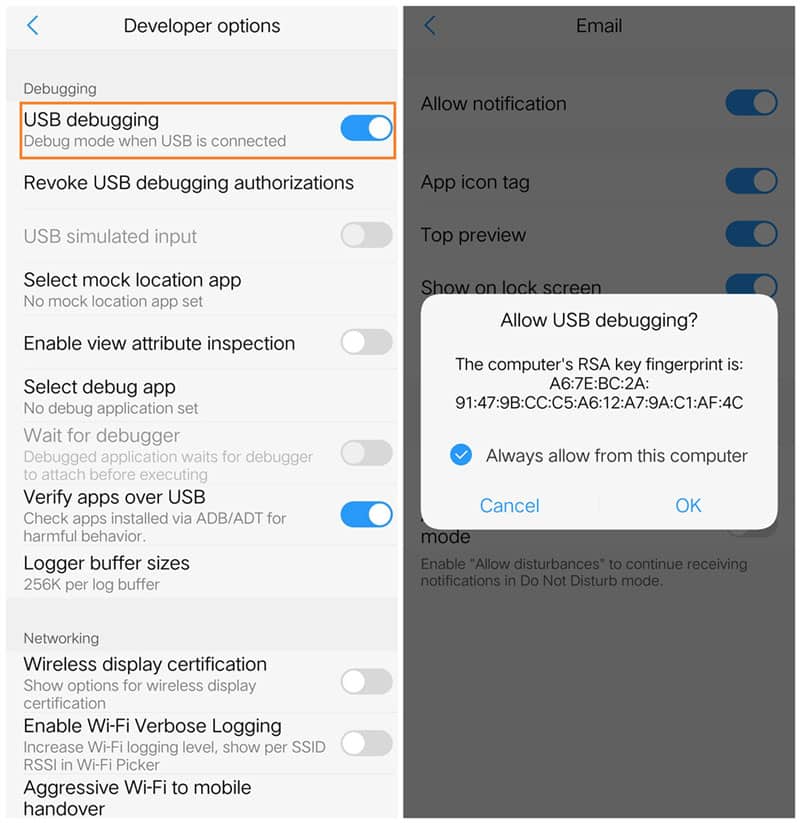 How to Transfer Contacts from SIM Cards to vivo Phone
You may save contacts to SIM card for convenient.  When you change a new phone, you can directly export contacts information from SIM card to your phone.
It's easy to transfer your contacts from a SIM card to your new vivo phone. Follow these easy steps.
Start by tapping Settings on your vivo smartphone.
Select "system app settings."
Select "contacts" and "copy contacts."
When you see the option for "copy from SIM card," click on it.
Choose "all" if you want to transfer all of them.
Select "copy" and "phone."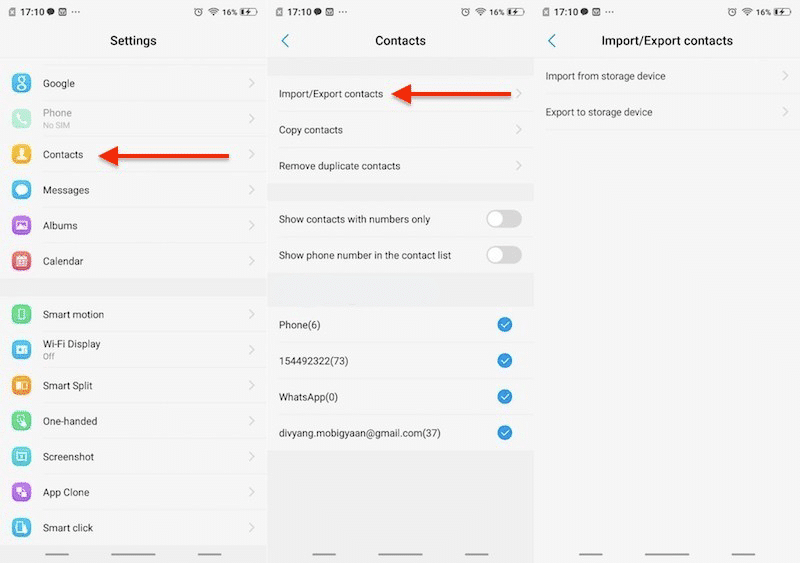 How to Connect a vivo Phone to a TV
Play videos or music from your phone on the big screen. This feature is available on all vivo phones with FunTouch 4.5 or higher.
Before you get started, make sure your television has DLNA. This acronym stands for "Digital Living Network Alliance," an industry standard that connects all devices in one house to the same internet.
Here's how to connect them.
Connect your phone and your TV to the same internet or wifi network.
Go to Settings on your phone.
Select "smart mirroring"
When you see the "settings" icon on the right, click on it. This will turn on the DLNA setting.
Open "share folder" and "share file types." Choose the files you want to see on your TV.
Your TV screen will display the option to connect to your phone. Choose "connect." The TV will display your files.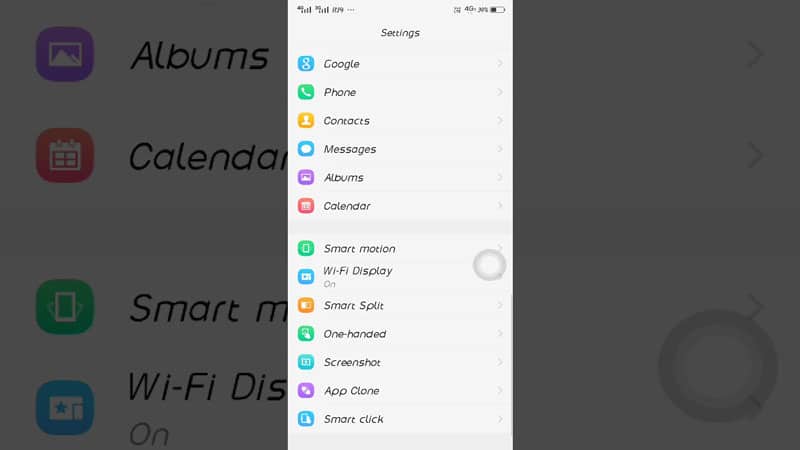 How to Change the Font and Font Size in vivo
vivo uses iTheme as its default display. You can change some features of it by going through the iThemes setting. Changing the font size will affect the font size on all apps and displays including messages. Here's how to do it.
Go to the iTheme icon on your vivo phone.
Select "local" and "local font."
Click on "font size" on the upper right corner.
Select the size you want.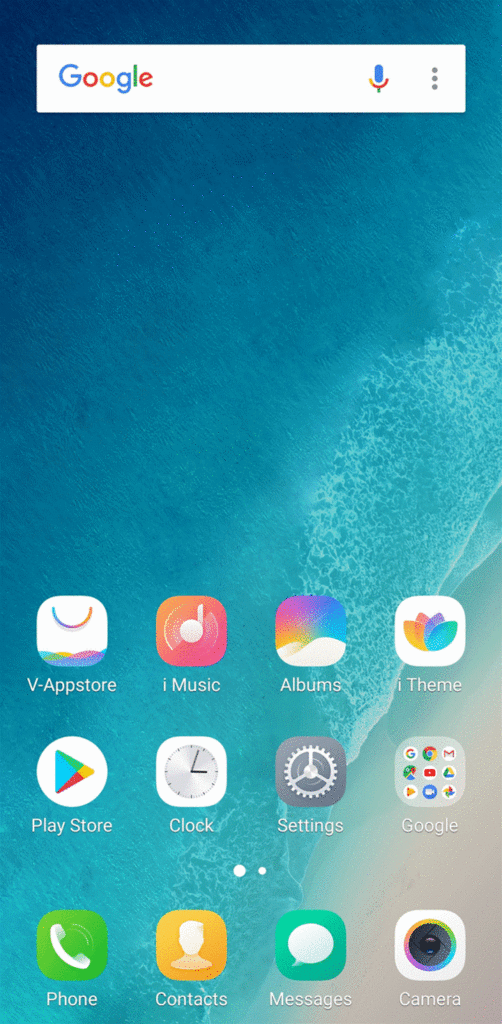 Get More Out of Your vivo Phone
Knowing how to perform these key functions will allow you to get the most from your vivo X50, vivo Y30 and other great vivo phones. We hope you found these usage guides for vivo smartphone helpful.