Facing the dilemma of choosing a perfect smartphone in 2021? If yes, don't worry! This time, vivo is introducing a perfect range of Smartphones that will definitely fulfill your requirement. Here, let us discuss certain elements to bring out clarity considering the phone you should purchase. After reading this, the question of what smartphone should you buy in 2021 will not trouble you anymore.
What Kind of Smartphones You Should Buy in 2021?
When it comes to choosing the kind of smartphone you should purchase, let us look ahead to all the updated specifications. Thanks to the advancement of technologies, phones are now integrated with enormous features and specifications that are just beyond expectation.
With modernization, in all the latest phones (apart from iPhones) the most updated Android versions are integrated. In 2021 most of the phones will be going to get Android 11 which is the latest one, which seems to be well ahead if compared to the present android version. In 2021, having the best Android device will be the best investment you can make.
There is no need for an individual to invest in DSLR anymore because their phones have the best lens integrated. Do not forget to check out the phone's front and rear camera because it helps you to capture the moment as you want.
Till 2020, people relied on 4G connectivity only, but now companies are planning to bring forward 5G connectivity. We suggest investing your hard-earned money on a phone that has 5G connectivity. Most of the brands around, like vivo, will introduce 5G connectivity in the upcoming year.
Check the battery capacity as it helps you calculate how long you can use your phone without charging. Now phones are coming with a fast-charging feature, which lets you charge it completely within 60 to 80 minutes. Usually, these days, phones are having a battery of 4000mah or more. It depends on the model of the phone you are purchasing.
You should also check the display refresh rate if you want an ultra-fast experience. For gaming, the refresh rate creates a big difference. Nowadays, multiple phones are there on the market having a refresh rate up to 120Hz. Thus, check out this feature if you consider yourself a hardcore gamer.
Last but not least, do not forget to check out the design. The design will help you to flaunt your phone as you want. If the phone you have purchased is not having the design you were expecting, it appears to be a wrong investment.
vivo V20 series Smartphone is one of your right choices to have. It comes up with all the advanced features, including a 6.4 inch AMOLED display and that too with FHD+ resolution. And you would notice when you hold the vivo V20 series including V20 Pro, V20  and V20 SE is its thickness. All of them are 7.3mm thickness, which makes it a perfect phone to hold and use with one hand.
The triple cameras of vivo V20 seirs on the rear include a 64MP Samsung sensor, an 8MP wide-angle lens that can also shoot macro shots as well as bokeh shots, and a 2MP mono sensor. They help users take wonderful pictures with photography features such as Super Night Mode, Tripod Night Mode, Motion Autofocus, etc.
vivo Y20i (2021) managed to a place on the list because of some additional features. It comes up with more Ram than 2020 version with Helio P35 chipset along with a whooping 5000mh battery. It runs on Android 10 and has all the exciting features integrated into it. This smartphone is available in obsidian black, dawn white, and Nebula blue colors.
Y20i 2021
5000mAh Battery | 4GB + 64GB | Side-Mounted Fingerprint Scanner | AI Dual Bokeh Camera
Having all the features as the previous version, this phone is the best choice to have. It has more ram and space to help users to handle different games with ease. And AI Dual Bokeh Camera and 5000 mAh battery will be contained in a product whose price is just really very affordable, at PHP 7,499 only.
New Year 2021: What upcoming from vivo will be surprising you
As we have already discussed, the new phones of vivo are coming up within 2021. It is quite interesting to note that this time the phones will have a better presentation and better features. There will be no need for a user to end up with the same operating system they used in previous vivo devices because now there is a lot introduced. Like:-
Original OS, as one of the best features, will be there in New vivo devices. It has the top features, including the Klotski Grid, Nano alerts, live wallpapers, enhanced memory fusion technology 1.0, multi Turbo 5.0, and so on. It will be going to be the best choice for users around for a better performance phone.
Cooperate with Zeiss optics:
Zeiss optics is considered the king of photography lenses. vivo is in deep cooperation with Zeiss for a more professional photography experience on a smartphone, ever. It clearly means that there will be no need for a user to end up with any other camera at all. They can experience a top-notch photography experience on their devices. They need to purchase the device and use it to its fullest.
How can one forget about the best of all vivo X60? Yes, you read that right. vivo X60 is right there and will be going to launch as soon as possible. This phone is equipped with all the latest features, which are just unbeatable. Having an idea about the versions, three versions are there of 8/128 GB, 8/256 GB, and 12/256 GB. A user can choose any of them accordingly. Moreover, the design and display are also just magnificent along with a fantabulous camera. The phone's body is only 7.6 mm thick, which is quite thin, compared to other devices around.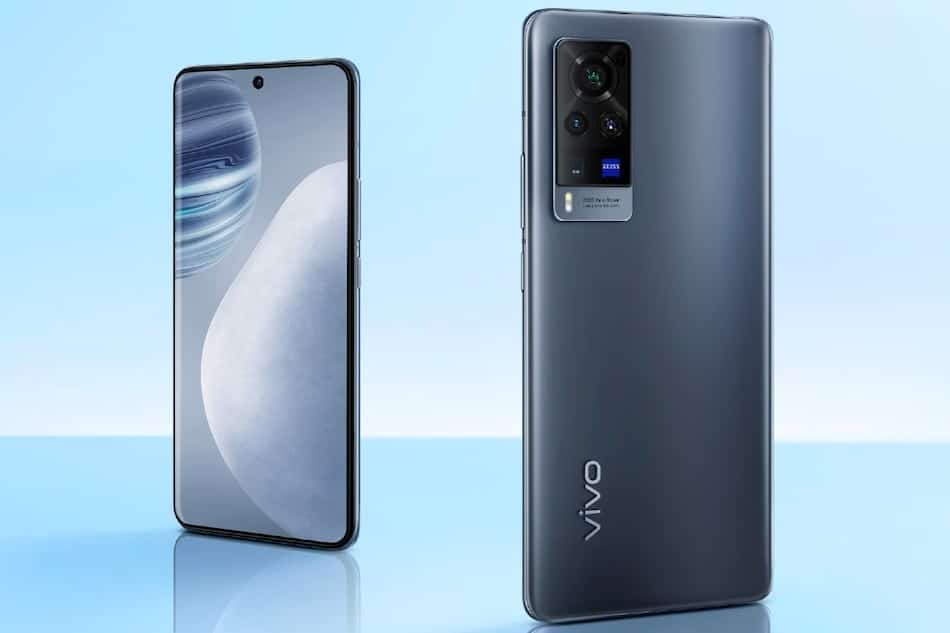 Cameras in this phone are making it a center of attraction. It is occupied with 48MP f/1.48 main, 13MP ultra-wide, and 13MP 'portrait' (2x zoom) snapper. Along with that, the X60 Pro version has the same with an additional 8MP periscope snapper with a 5x optical zoom.
Its performance will be top-notch as per the user's expectations. It comes with a 4300 Mah battery, and 33 watts wired charger is there so that you can easily charge it as you want.
vivo Y31 may be the best vivo phone recommendation in spring 2021 for Philippines. It has most of the features which make a smartphone the best choice to have. It comes with an extraordinary design and specifications are just beyond your imagination. If you are looking forward to Y31's specific performance and specs, just follow our official website in the Philippines.
Don't end up in the coming year with the same device because right now, you have the time to make the choices. Here we have discussed the upcoming New vivo smartphones 2021, which you can choose. Moreover, if you wish to know something more about the vivo smartphone, let us know in the comment section below. We will help you in getting all the details about it. But do not forget to get the best device in your pocket this New Year at all.