Smartphone photography is becoming the main part of our social media lives and it's not hard to imagine why. Smartphone cameras now come with features and technology that make taking stunning photos possible.
If you are using your phone as your main camera for recording the moments in your life, it pays to know how to take great camera phone photos, from landscape shots to portraits so you can take advantage of the features that your smartphone has.
Read on to know how you can take amazing portraits using your smartphone camera.
Portrait Features is a Considered Factor for a Good Smartphone
Smartphones now come with amazing portrait features that allow you to take amazing portrait shots. Other smartphone brands even come with dedicated smartphone lenses for portrait photography which allows users to take photos in the same quality as what you would get from regular compact cameras in the past.
Mobile phone photography enthusiasts and even professional photographers appreciate this feature because it lets you take great photos without lugging around a heavy camera.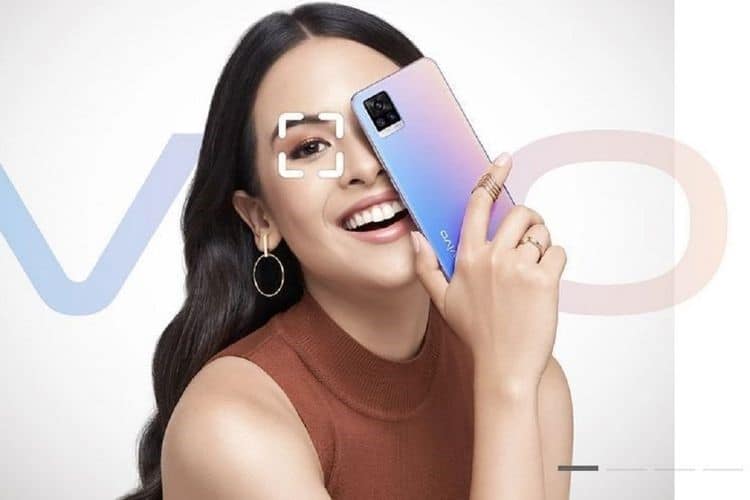 But what makes the portrait feature a great feature to have on your mobile phone? For one, the portrait feature is designed to take in details unique to portrait photos, such as more natural skin tones, a sharper focus on facial features as well as the ability to separate the subject from the background using intelligent blurring or bokeh.
These features often mimic what a professional DSLR can do with a mix of software and hardware and in many cameras, can successfully pull off mobile portrait shots that most people wouldn't distinguish from professional camera portraits.
Subscribe to vivo YouTube Channel
Phone Photography 101: How to Take a Good Portrait on a Smartphone
Now that you know why your Portrait mode is such a nifty feature to have on your phone, the next step is knowing how you can take advantage of this feature especially if you have a mobile phone that is geared for portrait photography. You can start with these tips for taking portrait photo on smartphone.
Set the subject a short distance from the background
Stunning portraits are created partly by how you set the subject from the rest of the photo. You can help your camera along by letting your subject stand a few feet from the background so that you can capture a blurry background while keeping the subject in focus.
Doing this can also help you hide a not-so-pretty background while emphasizing the beauty of your subject.
Make use of creative foregrounds
Creative use of foregrounds can also help you make the most out of your camera's Portrait mode. Foregrounds can help you take more interesting shots and tell stories or even hide something from the camera.
Make use of creative framing
Creative framing is another way to get eye-catching shots. Your camera can help you with this since most phones come with gridlines to help you take photos with professional composition.
Capture subjects in natural light
As much as possible shoot portraits in natural light and avoid using your phone's built-in flash. Make use of natural light sources such as open windows and doors or better yet, shoot outside to make full use of sunlight. While you can take great photos using artificial or indoor lighting, you can help your phone capture more detail if you are using enough light.
A tripod is a useful thing if you want your photos to come out sharp and crisp. The good thing about camera phones is that you can use portable tripods that are light enough to take anywhere with you. A tripod allows you to take sharp portraits of others and even portraits of yourself.
How the vivo V20 Series Helps you Take a Good Portrait
The vivo V20 series is slated to be the main contender among flagship camera phones with its powerful 64MP camera and different selfie modes. The sleek and slim build of this phone houses a powerful arsenal of features designed to take great portraits and selfies. These include two cameras, the main camera, and the selfie camera.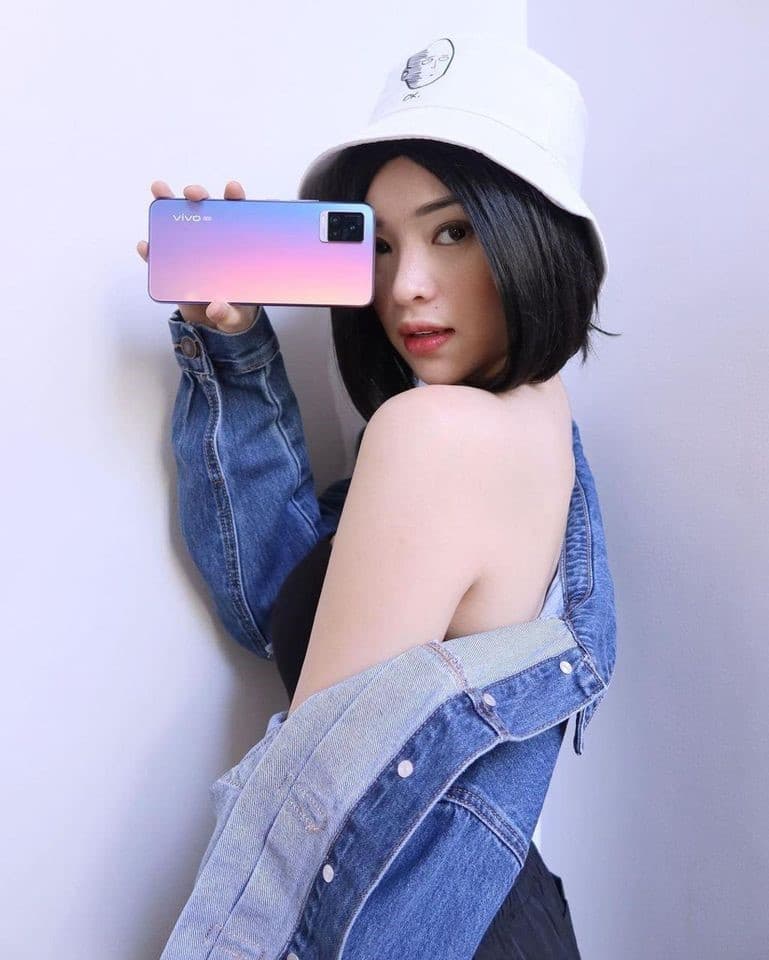 The main camera is composed of a triple-lens system, 64 megapixels, f/1.9 26 mm wide lens, an 8 megapixel f/2.2 16 mm ultra wide lens, and a 2-megapixel f/2.4 lens for depth. This triple camera system allows you to take wide and ultra wide photos which work great for capturing portraits as well as the background.
The third lens in particular helps in creating that beautiful blurry background that makes portraits stand out while still retaining that natural look free from any distortion in angles and colors.
The vivo V series also comes with distortion correction to correct lens distortions in the camera for natural-looking portraits.
Another bonus is the ultra wide lens. Perfect for taking wide-angle landscape photos, it also doubles as a macro camera. This means that while the phone's strengths lie in its portrait and selfie features, it is still packed with other photo modes that make this phone an all-around mobile photography machine.
Multi-Style Portrait Function
Each style comes with a range of tailored filters to add even more quality and sophistication to your glamour shots. One new option even makes your head look smaller, so your portrait looks more elegant and refined. You can incorporate all these effects into video and elevate your vlogs to superstar productions.
Super Night Selfie for Beauty
These vivo smartphone portrait features work together to take creative selfies that are stunning even when taking portraits at night.  if you want to get more creative with your cropping and framing. Dealing with low-light? Night modes and Auto flash can help illuminate your subject for finely detailed captures even when shooting at night.
Bokeh Feature for Portrait
An 8-megapixel multifunctional camera here can take extremely wide-angle shots, shoot with bokeh effect and in macro mode. There's also a 2MP monochrome lens, which also adds detail to pictures captured with the other two lenses.
Today's camera phones are equipped with state-of-the-art portrait features that make taking classic portraits of family and friends so easy to do. If you're a photography enthusiast who loves to take photos, the vivo V20 series can easily be your mobile photography partner in taking creative portraits.
Get the most out of your vivo smartphone camera by using creative and out-of-the-box techniques. Visit vivo for more mobile portrait tips and tricks  and explore which vivo phone is the best for portrait photo for you by following our Facebook and Instagram to find out which vivo phone is the best for portrait photo for your needs.