Mid-Range Smartphone is Exactly the Worthiest in the Philippines
Although smartphones are necessities, you don't have to spend a lot to get one. If you don't have enough cash, there several mid-range options to choose from.
If you are planning to spend less than $250 you may not get much in terms of feature sets and performance. The best mid-range phone should strike a balance between price and performance. One of these is the V20. This is according to the vivo V20 review.
As a well-balanced smartphone that meets the needs of average consumers, vivo V20 has continued to attract an increasing number of users in developing countries such as the Philippines. Here is a quick review of quick review for vivo V20 Series including vivo V20 features.
Best Mid-Range Smartphone in Philippines
Whether you are a fan of photography or a potential gamer you'll find vivo V20 Series quite amazing.
Reviews for vivo V20: How a Mid-Range Smartphone is Amazing
1.Body Design & Display Panel
When it comes to design, there are no two ways about it- vivo V20 features a very good design. Because of its sheer sleekness and slimness, vivo V20 feels like a premium phone. As a gorgeous looking phone, it weighs 171 grams and measures 7.3 mm thick.
Instead of feeling too light or flimsy, it resembles a sleek glass that fits well into your pockets. While its screen is larger than the average weight, the balanced glass and weight decisions mean you can comfortably reach all the corners.
Regardless of the grip, angle, and orientation, it feels well placed in the hand. Since it comes in 3 different colors, you can choose one based on your preference. However, you must make sure you keep it away from water.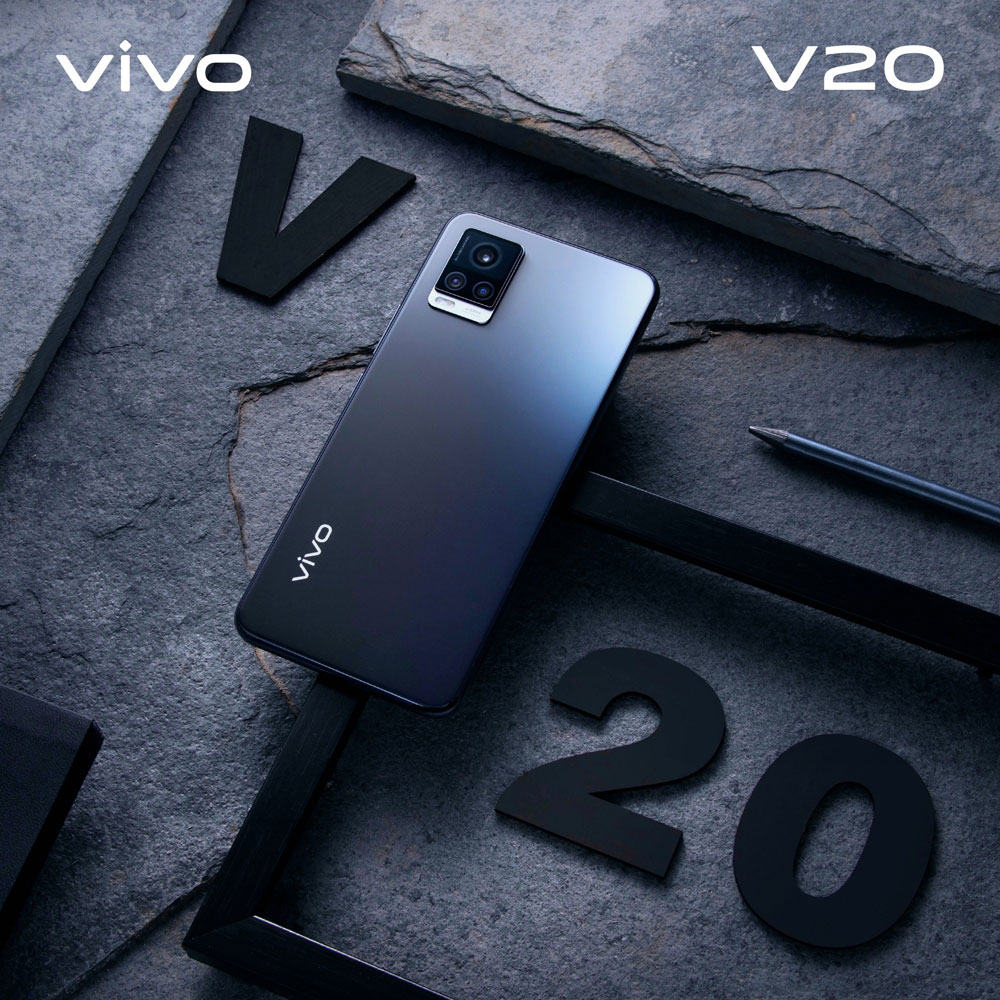 Despite the fact that it's affordable, this phone has a 6.44- inch flat display panel that makes it feel like a large phone. It also has a high resolution of FHD+ with 408ppi that makes it look expensive. Since it has a low weight and a thin design, you can easily reach any part of the screen. In terms of accuracy and color, it has a natural color display.
2.Flagship Photography Set: 44MP Eye Autofocus Front Camera & Triple Camera
Just like other smartphones by vivo, vivo V20 is fitted with one of the best camera hardware. This makes it produce stunning and consistent results.
It comes with a triple camera set up at the rear, with a 64-megapixel primary camera, 8-megapixel, and 2-megapixel mono camera. As opposed to the 2-megapixel mono camera, the primary camera and wide-angle camera are meant for macro photography.
Along with these, it has a 44-megapixel selfie shooter. Coming with a range of shooting modes, the camera app is very easy to use. If you want to take a super wide-angle shot, you just need to tap on the lens icon.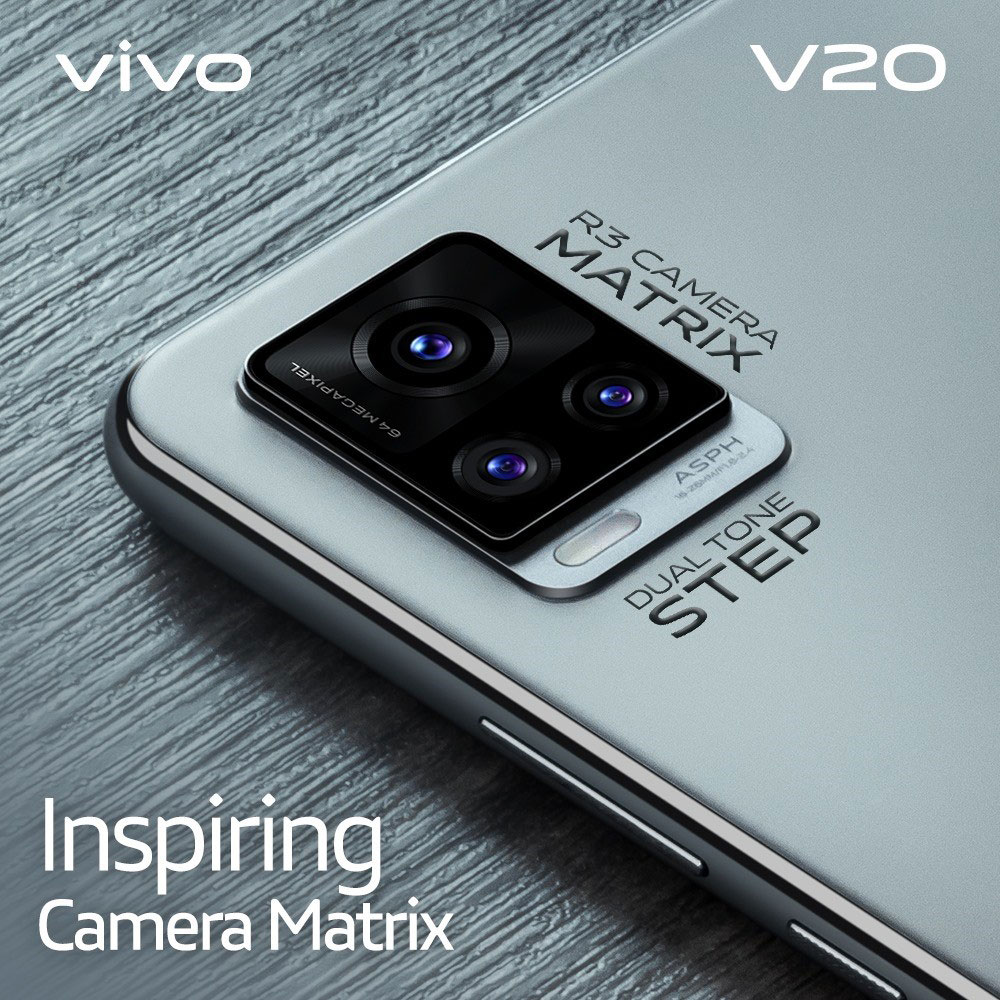 It also has artificial intelligence that detects everything in the scene. Whether you are indoors or outdoors, the rear camera does quite well. According to the vivo V20 review, it does not have the gimbal camera hardware but it's fitted with image processing hardware.
When the lighting is good, the images retain ample details and the colors come out naturally. Even with artificial light, the camera still does better than similar phones. Its night mode will also help you enhance white balance, image texture, and other details.
Just like the rear camera, the 44-megapixel selfie camera performs quite well. To help keep subjects in focus, it effectively tracks the eye movement. This ability comes in handy when you want to shot photos for platforms such as Instagram.
You can also shoot from both selfie and rear camera, take 4K selfie videos and, apply filters and effects. All cameras considered vivo V20 camera has a much better performance.
3.Powerful Support for Performance: CPU and Battery
As compared to other phones, vivo V20 not only delivers a strong performance but also has a strong combination of features. With its flash charge features and big battery, you can enjoy your games all day long.
Apart from its Snapdragon 720G chipset, it offers 8GB RAM and up to 256GB storage. While it's not the leading in terms of performance, it's great at playing high-end games and handling all day today tasks.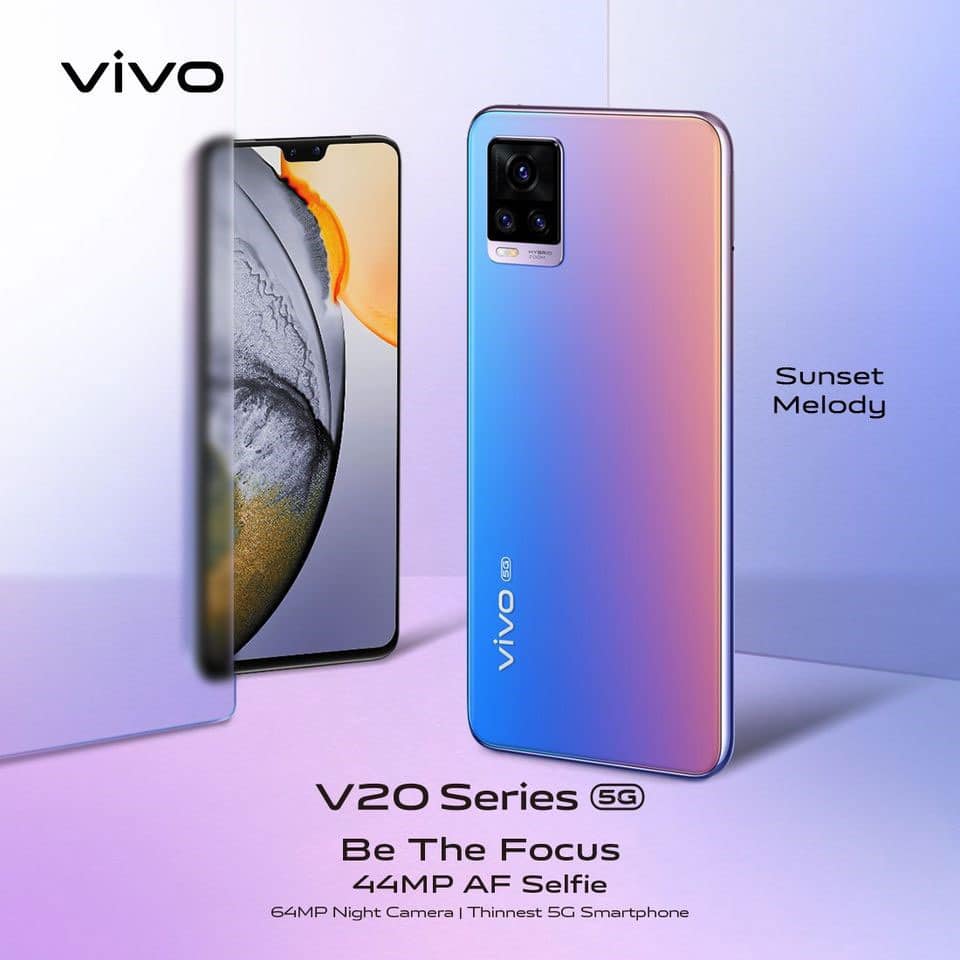 While the performance might be slower than the flagship phone, this phone is anything but sluggish. To make the gaming performance more stable and enjoyable vivo V20 has software solutions such as Ultra Game mode.
Together with these, it has a 4,000mAh battery that comes with fast charging technology. While this does not seem much, the battery mileage is quite good. This can be attributed to aggressive RAM management and Android 11
In terms of battery power, it lasts a full day. However, if you receive a lot of notifications and phone calls, you may have to charge it more than once a day.
Subscribe to vivo Channel
4.Smart and Personalize: Funtouch OS, Jovi AI
To help you personalize and humanize its features for daily use, it's equipped with a smart and convenient OS. What sets it apart is that it comes with the company's OS11. Based on Android 11, this feature brings a much cleaner simpler interface.
Besides providing upgrades to the gallery app, it allows you to group the photos according to location, time events, and relationships. It also has an S capture feature that enhances screen capturing. By putting your hands on vivo, you'll get a good phone.
How Do You Think about Mid-Range Smartphone?
There are tons of reasons why you may need to buy a mid-range phone. By balancing price and performance, buying a mid-range phone ensures that you get a good phone at an affordable price.
As a matter of fact, several companies now provide well-built, high powered mid-range phones that rival flagship models but cost much less. For less than $500, you can get a phone that will handle the tasks you have at hand.
Plus, mid-range phones such as vivo V20 come with almost all the features you need. Most of them are also well designed and fitted with the best cameras.
Just like other phones, you'll enjoy the best experience with them.
vivo has made some of the best phones in the past. One of these is the vivo V20. As a slim phone, vivo V20 is not only comfortable to hold but also has a quality AMOLED display.
In addition, it runs on the latest Android 11 and features a good camera performance. If you value looks and other features, this is the right phone for you. Visit our website for more information about vivo V20.