Currently the world of video games has gone far beyond the table consoles, coming to develop really incredible games to be run from our smartphones and offer hours of free fun without the need to use any controls, or cables, or an external television. We only need a good smartphone compatible with the best games of the moment for this support.
Next, with the intention of helping all those who seek a good smartphone with which to play for hours the best games for the 2020, we will explain what are the main features that we should look at to buy a terminal, the features for gaming smartphone and why the level of performance of a smartphone video games is so important today.
What's the most important smartphone spec for gaming? Take note now!
Game Performance is very Important for a Smartphone
Currently everyone who buys a new smartphone looks at the performance that this presents with respect to video games available for this platform, since who else who less downloads some games and spends one or two daily playing it on your mobile. And what is the only way to enjoy the best mobile games without any kind of interference? Knowing which cell phone to buy and what are the main features it should have to be compatible with the use we want to give it.
There are many people who believe that the only thing they should look for in a smartphone to be able to play are two things: a large storage capacity and a good image quality. While these two aspects are really crucial to be able to run the games and enjoy them without problems.
there are many other aspects that are worth studying in depth to not make a mistake when thinking how to choose a phone for mobile gaming,  such as: the GPU unit, graphics card, battery, etc.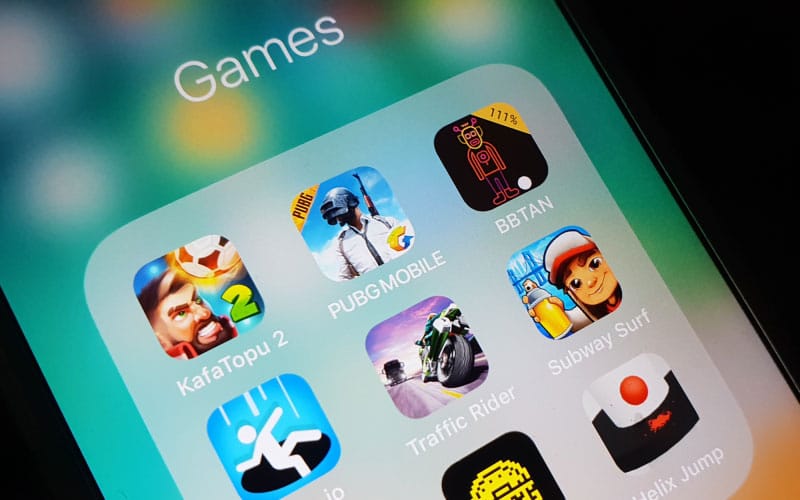 If you are a self-confessed gamer and are you looking for the ideal mobile to play without rest from anywhere in the world? Keep reading because next we will explain you the five most important that any smartphone must have in order to offer the best entertainment to the gaming lovers of the moment.
Top 5 Things for an Excellent Gaming Smartphone
1. The graphics processing unit or GPU
If there is a really important part in the performance of video games in a smartphone that is the GPU, because although the processor is responsible for the smooth running of all functions of the cell phone, it is the GPU that has the ability to increase the speed and resolution to which it does, something really crucial when we try to play high-resolution files and moving images such as the mobile games that have many visual effects .
The graphics card is the key to knowing which games will work on your new smartphone and which ones will not even make the attempt to start. Just as in computers, graphics cards are the most important element to determine whether a phone is suitable for a gamer or for a simple word game fan, so you should make sure that your phone contains one of the most powerful on the market, such as an Nvidia.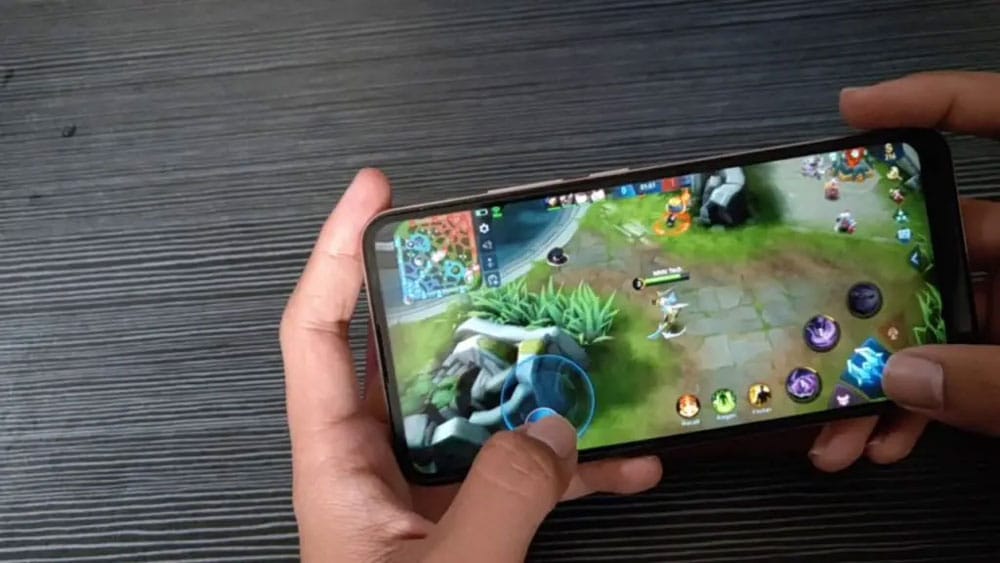 If you want to be able to play more than two hours without interruptions to your video games, not only will you need to have a quality CPU and GPU unit, but you will also need to have a very high battery level. Otherwise, the consumption required by a high definition video game will end up melting the power reserves of your smartphone in just one hour and the fun will be over.
Therefore, you should try that your new phone has a minimum of 5000 battery bays along with a high-quality GPU unit to ensure that your gaming experience is totally satisfactory.
Some people think that the bigger the screen of a phone the better it will look, but the truth is that it doesn't work that way. It won't do you much good to have a 6.1 inch screen if the resolution of the phone is not the right one, so you should look for the best quality ratio between the size of the screen and the quality of its resolution, such as: 6 inches of screen with HD resolution ( 1080 X 720 pixels). With this ratio you will have more than enough to enjoy the best games of the moment in detail.
Mobile games are applications that revolutionize cell phones to the maximum, so it is normal that after a few minutes of games we experience an overheating of the CPU.
Therefore, as one of the features for gaming smartphone, the main luxury smartphone brands have equipped their terminals with their sophisticated automatic cooling systems that will prevent the phone from suffering a progressive loss of performance and the battery from running out.
If you want to play without interruptions you must make sure that your smartphone has this type of innovative cooling system.
5. Software optimization like Game Mode
This feature is very common in most of smartphone brands. A game mode or other game function in OS is very useful for users when they are playing game on smartphone with the fast network connectives, the largest CPU performance, and interference by calling or messages.  And many gaming smartphones even provide many funny features like voice change in game and  so on.  If you are the fan of vivo smartphone, you must be familiar with these vivo phones gaming features.
If a smartphone that is featured as a gaming partner, except to hardware specs,  a helpful and specific software support is also necessary to make it become the Best Gaming Phones for 2020.
The Excellent Gaming Phone Recommendation
The vivo brand is one of the best in the manufacture of next-generation smartphones valid for gaming lovers to spend long hours of fun without interruption thanks to some of its new terminals. Next, to record the quality of their phones and so you know what are the features that any phone should have to be considered a good phone for last generation games, we will talk about their latest models and all its features.
The new Y20i was released last August becoming one of the best options of the moment for any lover of video games and top-quality smartphones.
Battery : 5000 mAh
Screen: resolution of 1600 pixels x 720 in 6.51 inches
Memory: 64 GB storage and 3 GB RAM
Chipset: Snapdragon 460
GPU: Sereno 610
All these features make this terminal one of the best options for anyone who wants to play the best games of the moment. Its high resolution, long battery life, processor quality and large memory will allow you to have a wide collection of games and play them without pause!
The live vivo Y30 was released last May and since then thousands of gamers have taken over one of these super smartphones to play non-stop. The reason? Its great 5000 mAh battery, its HelioP35 processor, its 8 GB RAM memory and its 6.47 inch super screen ( 1560 x 720 pixels).
Undoubtedly, having such a high resolution together with that processor makes this smartphone a safe bet for any gamer. No game will look bad on such a mobile!
Battery: 5000 mAh
Screen: 6.47 inches
Memory: 4 GB and 8 GB RAM
GPU :Helium P35
Although both terminals are of a slightly lower range than the other two that we have presented before, both are equally valid phones to play with them all kinds of video games.
Here are the reasons for why vivo V20 series is the best gaming phone recommendation.
For the vivo V20 pro, its large 6.44-inch screen with 2400 x 1080 resolution, its Snapdragon 765G processor with 8 GB RAM and its 128 GB of internal memory make this phone a great idea for any workout enthusiast to take along.
Otherwise, the V20,this standard version of the V20 series does not disappoint either, as it has a large 6.44-inch screen, 8 GB of RAM and 4000 mAh of memories that allow you to run all kinds of latest generation video games with ease.
Whatever you decide, the range of smartphones from vivo will always be the smartest option to play your games on smartphone with all the quality guarantees. Do not hesitate to try them!