New vivo V19 Arrives at Philippines
vivo V17 was the first phone to start the revolution of dual pop up selfie camera, which is being further led by punch holes in vivo V19 displayed at the top right corner. Like the previous series of vivo, this model also focuses on the premium design language and outstanding cameras, making it the best Android phone in Philippines 2020 . The people of the Philippines are all set to capture their exotic places and cool lifestyle in this cool camera handset. Now you can say hello to your favorite beach pictures in the night view!!
---
Why vivo V19 hit high-end market in Philippines
As the news of vivo V19 released in Philippines released, let's see why vivo V19 hits the high-end market in the Philippines with its features.
The display
The phone has a taller appearance with power and volume buttons on its right side, making it easy to use. The left side consists of a SIM tray and bottoms part consisting of USB Type-C port, 3.5mm headphone jack, and loudspeaker grille, including a primary microphone. The phone consists of a secondary microphone at its top. If you are still wondering what kind of smartphone you should buy in 2020, then the options are just ahead of you. People are fond of having such displays which give a cool look to your phone. The sleek and tall appearance makes the handset super stylish while adding charm in the carrier's personality.
The phone gives a little thick look and consists of Corning Gorilla Glass 6 for safe day to day handling. The curvy sides make grip on hold easy. Four cameras support the back, and the phone is available in two eye-catchy colors, i.e., mystic silver and piano black. The back panel consisting of a fingerprint magnet smudges the pickup very easily. The transparent back case comes free along with the device, which can be used for safety purposes. A handset with elegant appearance makes people stand out of the crowd. Remember, your phone and dressing can speak a lot about
your personality!!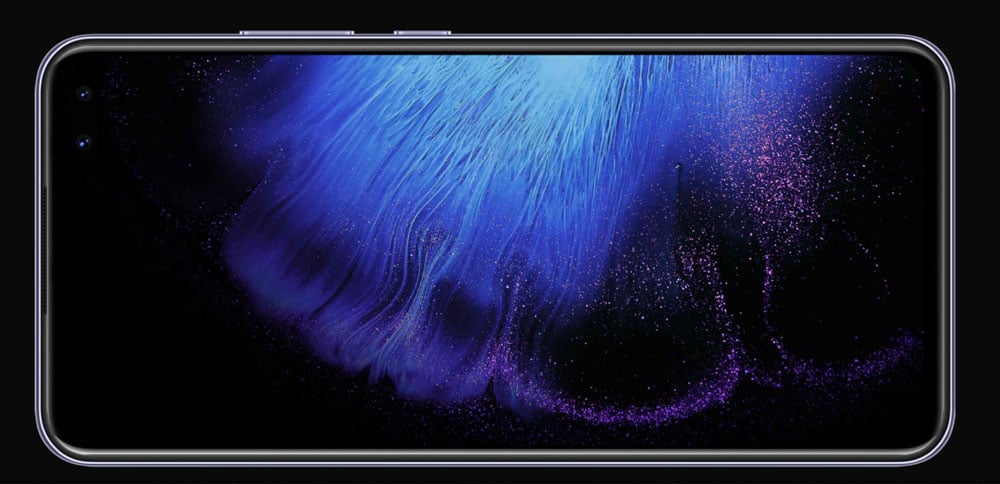 Aura Screen Light
A supportive camera during unfavorable lighting conditions has been a significant demand which has been fulfilled by vivo V19. This phone makes you enjoy studio-style illumination in an extremely dark environment and other facilities like appearance of oval ring during selfies. The device has been feed with intelligence, which easily recognizes the brightness, contrast, and temperature and accordingly provides balanced light around the screen.
The 16.36cm super AMOLED FHD screen of vivo V19 comes with the latest E3 OLED, which provides vibrant and authentic colors. The TUV Rheinland brings comfort to eyes due to its low light content filters, which extracts 425 of harmful radiation from OLED. The brightness ranges from 1.9 nits to 800 nits or up to 1200 nits during bright sunlight. V19 is the ultimate package of HDR10 standard, better colors, and a high dynamic range.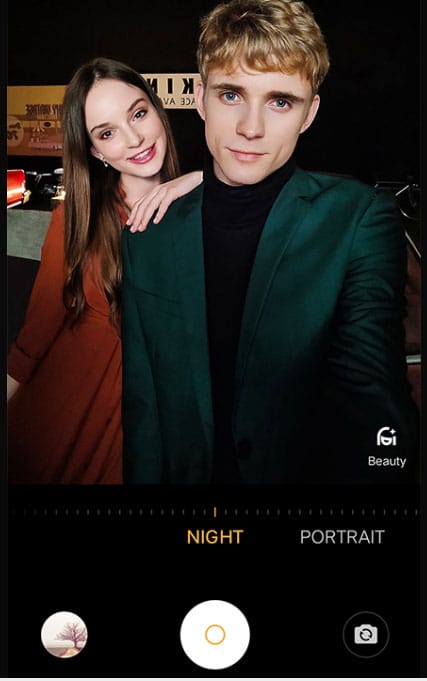 Price
People nowadays keep changing their handsets in a year or two, so they want an option in a budget with maximum features vivo V 19 successfully provides. The smartphone is priced at ₹4,299,000 (around P15,202 or $300) for the model with storage of 8 GB RAM and 128 GB of storage. If you are willing to go 8 GB and 256 GB units for extra space, then the price would be ₹4,999,000 (P17,677 or $350).
Battery Life
The vivo V19 is backed up with a 4,500mAh battery for delivering a good battery life. The addition of snapdragon 712 makes it more efficient. The one charging cycle can easily lead to one and a half-day. The charging process remains quick, with almost 44 percent In half an hour and 83 percent in an hour. People in this busy world doesn't have much patience to wait for hours while charging their phones. They want it to be extended last even after using it continuously. Smartphones have become necessities and are used for every minute purpose. So for the user who doesn't takes much time to spend in its charging, this handset is a bliss.
Processor
In this fast world of technology, who wants a phone to keep hanging while making your browsing and other activities more frustrating. People want their work to be done fast and smoothly, which requires a good processor.
vivoV19 comes with Qualcomm Snapdragon 712 SoC, which is used in high budget phones. The phone consists of Snapdragon 712, an octa-core chip with a 10nm process. The graphics include Adreno 616GPU, and the phone also exhibits a copper tube liquid cooling to keep the thermals in observation.
The software comprises Funtouch OS, which counts on the list of top 10 androids. It is the latest version of FunTouch OS, a significant improvement over the last ones. It fixes the issues of the quick toggle and no longer requires the swipe up from the bottom for accessing the toggles in your device. You can swipe it down from the notification for accessing it. The home screen doesn't consist of any app icons directly. You can swipe right to go from home screen to smart launcher shortcut.
There are lots of customization options available according to your needs. A swipe-based navigation gesture can swap the three traditional button navigation layouts. The customizations include change for animations in charging, fingerprint, and face recognition. It also provides Digital Wellbeing and parental controls.
Connectivity
The vivo V19 has excellent connectivity options like Bluetooth 5, dual-band WIFI, 4G, VOLTE, and four satellite navigation systems. Fast connectivity has become the supreme goal in the society and so the handset provides the same .
The back and rear camera
The prime thing people consider has an excellent camera to capture their best moments with absolute clarity. Each day the competition is rising while welcoming new features, and people want absolutely no compromise in this. What could be best than having clarity pictures at night time!!
vivo V19 comprises of 48-megapixel primary camera with an f/1.79 aperture, an 8-megapixel wide-angle-camera with an f/2.2 aperture, a 2-megapixel macro camera, and a 2-megapixel depth sensor. The macro camera allows you to take close-ups, restricted up to 2 megapixels only, and a quad-camera setup at the back. The camera comes with dual-LED flash besides its sensors. The front has 32 –megapixels primary camera and 8 megapixels providing ultra-wide range secondary shooter.
The close-ups are pretty well and manage to balance between natural-looking depth with the background. The Bokeh mode lets you set the level of blurriness before taking the shot. The regular photos with HDR also give excellent output, but make sure you don't use it with sensor full resolution. The add on of portrait mode enables the tweak option, which can also be disabled a per your choice. The default setting provides features like skin softening.

Preinstalled Apps
Buying a new phone with preinstalled apps saves a lot of time fr the users as they don't need to spend hours ding so. They can insert the SIM and start enjoying it. vivo19 comes with lots of preinstalled bloatware, which includes apps like Helo, Dailyhunt, Opera, Amazon Shopping, Flipkart, and Facebook. Some of these may generate spam notifications so that you can uninstall required upon your use. vivo V19 also consists of motorbike mode where the call can be rejected with an automated message to the caller. There is also good news for game lovers like PUBG as the phone automatically sets the settings into default with high and HD graphics. There is no lag in between and gives minimum battery drop. The phones provide smooth multitasking features by reducing the CPU temp from up to 3 to 7-degree Celsius. This provides long-lasting life for CPU by enhancing the performance of the smartphone.
---
Suggestion for vivo Smartphone in 2020
Thinking what kind of smartphone you should buy in 2020 ? While there is no comparison of vivo V19 with its other mobile phones in this price range. Here are a few more vivo smart phones that have little different features than V19.