Love it or not, taking selfies by smartphones is stepping on the trend. To meet this popular requirement, there is a whole universe of selfie camera phones in the market. You may be baffled by some technical terms when comparing the specs of photography phones.
In this article, terminologies that mostly occur in selfie camera phone reviews will be explained, and we will give you 6 good reasons that you should go for the vivo V20 and vivo V20 pro, which are dedicated to taking selfies or selfie videos.
What You Should Know about Photography Phones?
Perspectives (Wide-Angle/Macro)
Having a flexible change of perspectives on selfie cameras is as important as it is on rear cameras. Assume that you want to take a selfie of a group of 10 people or more, a wide-angle selfie mode will perfectly include everybody and the background in a photo in case you don't have a selfie stick or an extra-long arm.
Or imagine you are a beauty vlogger, chances are you would need to bring the front camera close to you and focus on certain tiny parts of your face. It drives you crazy that some selfie cameras cannot freeze-frame in such a short distance. 
Don't worry, the main front camera of vivo V20 series can handle different fields-of-view, capturing both 120-degree wide-angle view and close-up images focusing sharply from 2.5cm.
Aperture, often represented by an "f/" followed by a number, controls the depth-of-field (how blurred the background is, also known as Bokeh). The smaller the number is, the larger the aperture value gets, and the more blurred the background turns.
In a professional DSLR, the lens could reach as large an aperture as f/1.1. As for photography phones, f/1.8 – f/2.2 is enough for creating decent bokeh for portrait photos.
By switching to the portrait mode on the vivo V20 series, it automatically produces background blur either in the selfie or rear cameras. The blur looks pretty consistent even in the in-between areas.
Dual front cameras of vivo V20 pro come with f/2.0 + f/2.8, while the triple cameras in the rear create 3 levels of aperture (f/1.89 + f/2.2 + f/2.4), which applies to a wide range of scenarios: portrait photography, landscape photography, fine art photography and so forth.
In a situation of overexposure or underexposure, some pixel details are lost in the photo and come as plain white or black. This may be caused by wrong aperture settings or a bad photo shooting environment that is over bright or too dark.
White Balance (Color Temperature)
You'll find that your skin tone in a photo sometimes gets weird for some reason, that is because the color of your skin is affected by background light. In other words, your camera couldn't adjust to the environment well.
vivo V20 for professional selfie will get you covered with its Selfie Soft light Band. It is a built-in function that can detect ambient light and balance color temperature to keep your skin tone natural. This powerful feature makes vivo perform fabulously under complicated lighting.
6 Good Reasons for vivo V20 Series – Why Its Selfie Cameras Worth to Try
1. 44MP Eye Auto focus – Leading the Industry
None of the brands in the whole mobile phone market can compete with vivo V20 series in the resolution of the front camera. With a 44MP front camera loaded, vivo has every confidence of delivering the highest definition at selfie-taking.
V20 Pro
Dedicated to taking selfies or selfie videos!
Partnered with eye auto focus, the front camera with AF can track your eyes quickly and sharply no matter where you go and how fast you move. No need to tap the screen to get yourself focused; you are always the primary focus of vivo V20 selfie cameras.
2. Multi-Style Portraits - Countless Face Beauty Settings & Filters
With portrait mode on, you'll be surprised by the incredible number of built-in face beauty and filter options. You can find everything you could wish for in the portrait settings from changing face shape to editing face makeup.
So now you can omit all beauty-cam and photo editor apps on your vivo V20 or vivo V20 pro to make room for your pretty selfies.
3. Super Night Selfie 2.0 – Stand Out at Night with Soft Lighting
In many low-light occasions such as night clubs and bars, taking a good selfie without blur or underexposure can be extremely hard. But with Super Night Selfie 2.0, the selfie cameras of vivo V20 series use the AI low-light portrait algorithm to lighten your face, avoiding rigid flashing on the face as with an LED flash.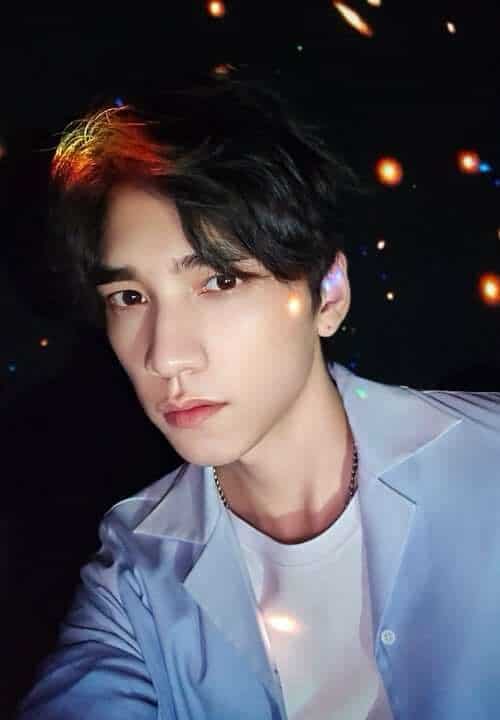 4. 4K Selfie Video – Steady Handheld Video Shooting
It is a vlogging era that everybody seems to vlog by himself. A DSLR with a tripod may not be that convenient every time you want to record something.
Easy to be put into the pocket and weighing only 171g, vivo V20 can be a lighter substitute for a vlogging camera, not to mention its 4k high resolution, selfie video stability and face beauty.
5. Dual-View Videos - Recording with Front and Rear Cameras
For a traveler and video-taker, it is hard to simultaneously appreciate the scenery and focus on your face all the time. Vivo has tackled this problem by picture-in-picture and dual-view. Now you can capture both the scenery and yourself at the same time without missing any wonderful moment.
6. Slow-Mo Selfie Video – Creating Cool Videos in Slow Motion
You must have seen many videos created in slow motion. Reducing the fps will provide your videos with unexpected effects.
vivo V20 series selfie camera is the best investment in 2021. The amazing selfie features of vivo V20 serious can assist in portrait photography with face beauty, unlimited filters, wide-angle perspectives, night mode and high definition. Don't be hesitated, get one and enhance your creative prowess right now!