Shopping for the best budget-friendly smartphone is certainly a challenge. Different smartphone models nowadays offer various and innovative features that are fit for every user at a low cost. Picking the right smartphone according to certain needs can surely help and improve lives in many ways.
In this article, we've rounded up all the features you need to consider when buying the best smartphone in 2022. We've also listed down our top 6 inch vivo smartphone recommendations that come with great specs and performance.
How To Choose the Best Budget-friendly 6 Inch Smartphone
Network signal is necessary for daily usage of the smartphone. It enables the smartphone to make calls, send messages, and connect to the internet through mobile data. Although Wi-Fi areas are within reach most of the time these days, having a smartphone with excellent reception and coverage is still a must, especially in emergencies or when traveling to unfamiliar destinations.
Reception and coverage often come in 4G or 5G nowadays. Both of these are viable options but opting for 5G definitely has its perks. 5G is the fifth generation mobile network and is regarded as the new global standard. The 5G wireless technology can deliver faster and more efficient data speeds compared to other generations of mobile networks.
In addition to 5G, the smartphone should also support 850 megahertz (MHz) band for further signal reach and through walls and the rain.
Smartphone camera quality
A smartphone's picture and video quality are important to capture all our memories vividly and more memorable. The smartphone camera has also become more essential with having more virtual tasks and meeting nowadays.
Apart from the resolution, the camera should be able to deliver good images despite having very limited light sources. The autofocus feature is also an edge for better photo and video quality. A dependable LED flash feature could also come in handy, particularly when taking photos in the dark or where light is not very good.
The battery life is crucial to use the smartphone for a longer time. Before making a decision, we suggest checking the battery capacity of the unit first. Essentially, the higher the battery capacity, the longer the battery life is.
The fast charge feature is another practical feature to consider to charge the battery in a short time and allow longer phone usage.
The build quality says a lot about the durability and longevity of a smartphone. Smartphones come in three types of build namely metal, plastic, and glass-coated panels.
Metal and plastic smartphones are the most durable smartphones that can handle shocks and falls of about 2 to 3 feet of fall. On the other hand, glass-based smartphones are easily shattered and less likely to last long.
The display is essential for easier usage and faster access to numerous tasks at once. A bigger display of about 5.5 inches to 6 inches allows a better viewing experience and could allow better split-screen multitasking.
In addition to the display size, the display quality is another feature to consider for more enjoyable viewing. High display quality should be able to support full HD or Quad-HD resolutions.
The processor is arguably the most important feature for smartphone performance. It allows seamless usage and faster response when carrying out heavy tasks like playing games, editing videos and photos, and opening multiple apps in split-screen mode.
User interface/OS version
The user interface and the Operating System (OS) are key factors for better smartphone utilization.
The user interface makes smartphone usage and accessibility to apps faster, easier, and more user-friendly. On the flip side, the OS version is important to ensure the compatibility of different apps with smartphones.
If possible, we advise opting for a smartphone that has an updated OS version to avoid any trouble with installing and using apps.
Security is one of the key features when looking for Budget-friendly 6 inch smartphone. It ensures the privacy of user's information and data.
The most important and common security feature to look for is the fingerprint sensor. Some smartphones could also come with iris sensors. Additionally, having an extra password feature for certain files, apps, or documents can help to secure all personal files.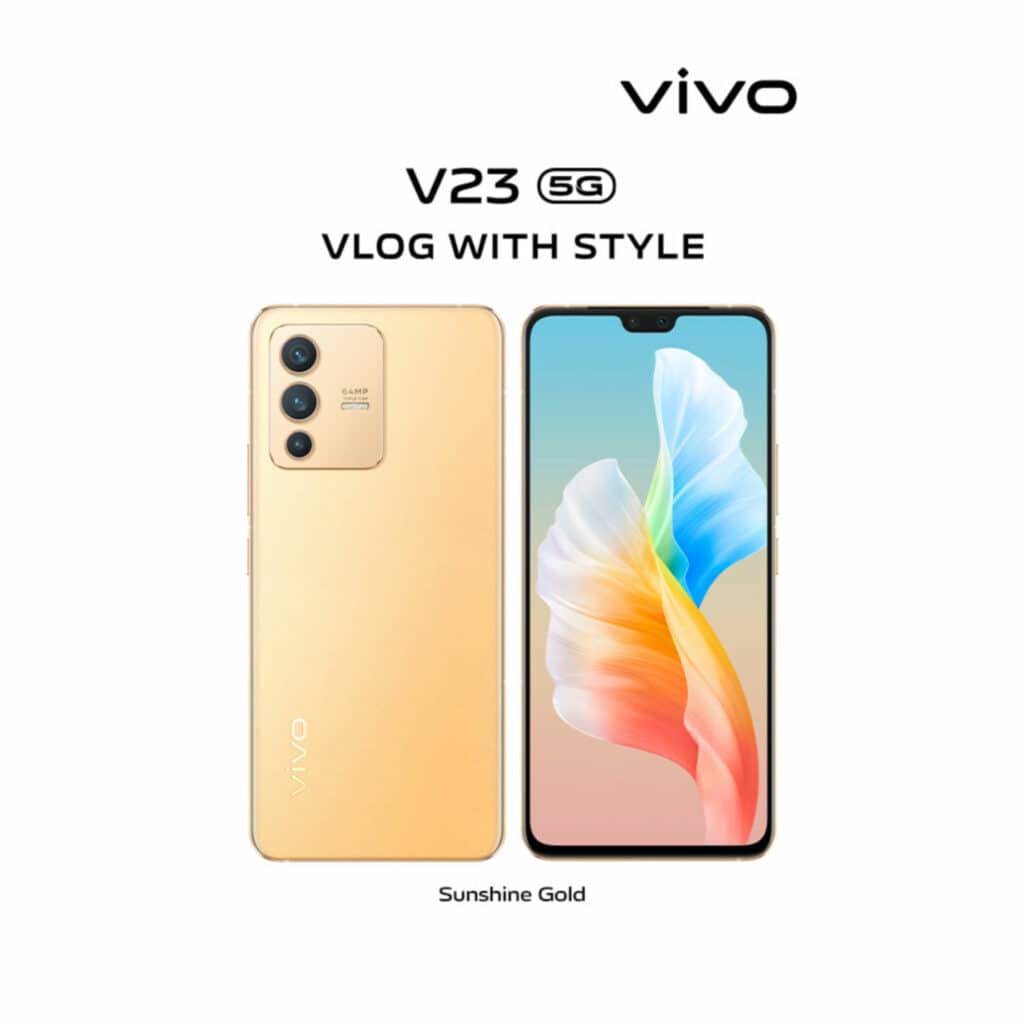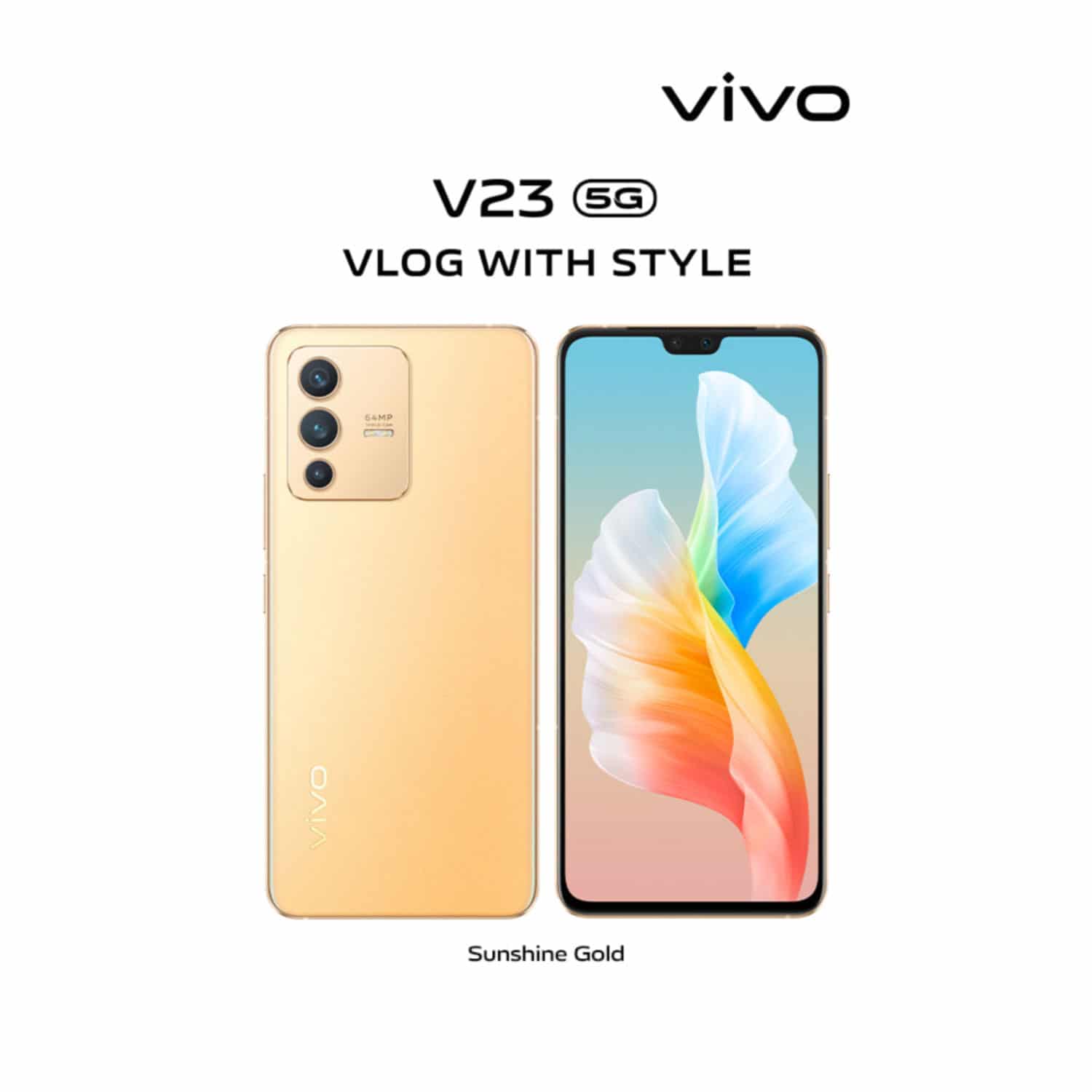 This vivo smartphone model stands out because of its dual-mode 5G technology that brings the power and speed of reception and connectivity to a whole new level. It is high-performing with its 8 GB ram that allows seamless running of apps. Moreover, it is equipped with a fast charge mechanism and a high-resolution display for longer and more entertaining usage.
The vivo V23 5G is also constantly lauded for its outstanding camera quality that delivers high-quality photos and videos that are full of stunning details and vibrant colors. It comes with a 50 MP autofocus (AF) front camera and a dual-tone spotlight feature for better selfies and a video call experience. There is also an additional super wide-angle front camera that allows capturing more elements in the photo.
The 64 MP rear camera of this model never disappoints as well. Both the front and rear cameras can capture detailed faces and bright photos even when the surroundings are dark. In addition to the 64 MP rear camera, the vivo V23 5G has an 8 MP wide-angle and 2 MP super macro rear camera for more camera options.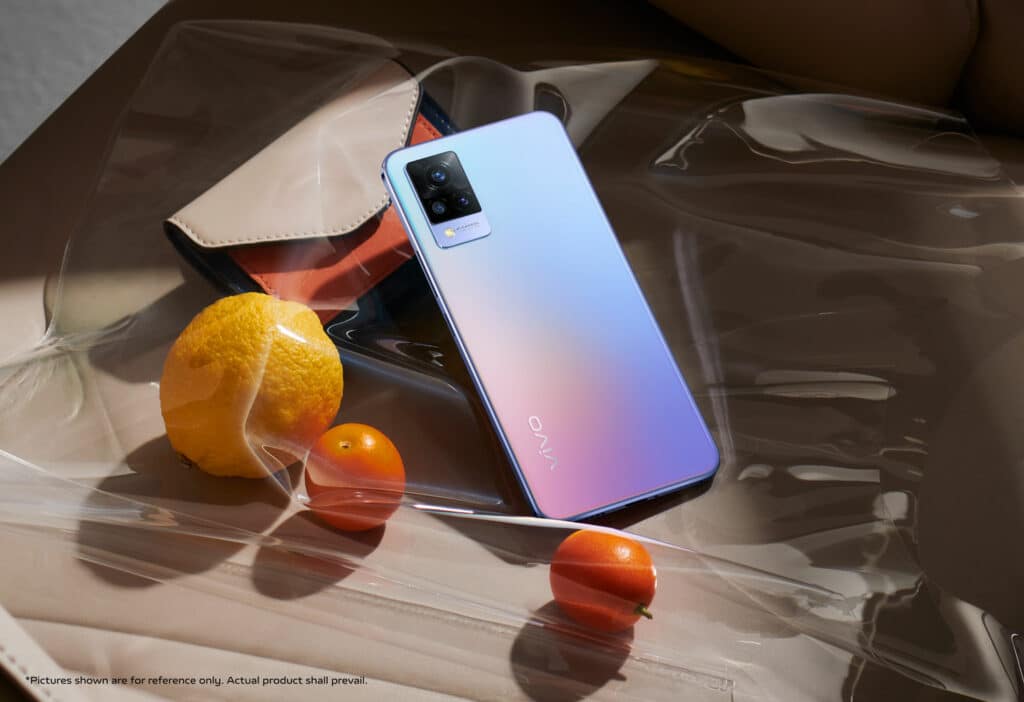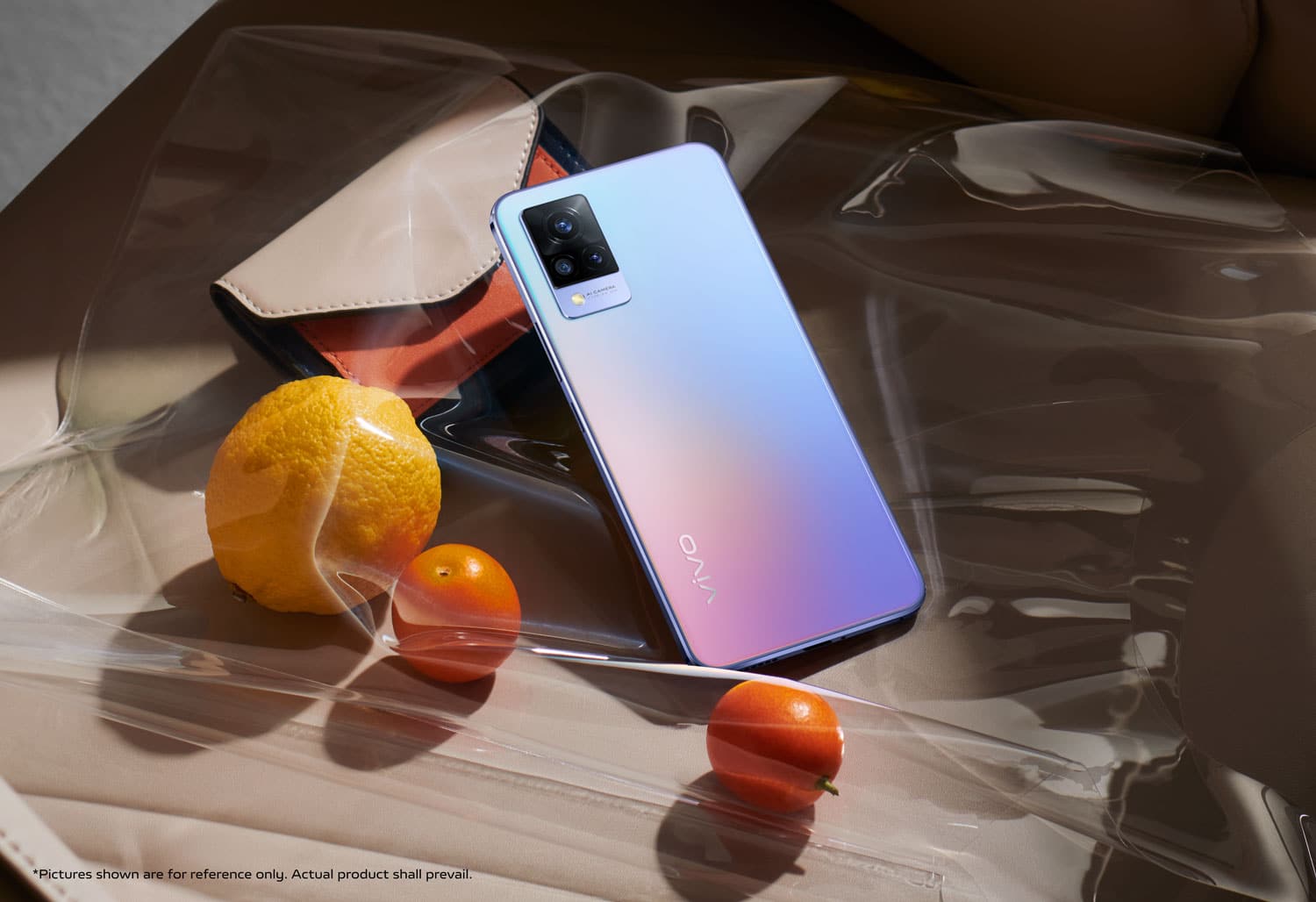 The vivo V21e claims to be the "New Portrait Master," and we couldn't agree more. This smartphone boasts of its 44 MP Optical Image Stabilization (OIS) Night Selfie that can capture every moment clearly and more stable despite the distance and light conditions. It can also lock the subject in the middle of the frame with its autofocus feature.
In addition, vivo added a feature that allows using the front and rear camera at the same time for more perspectives. The rear cameras come in three types namely the 64 MP ultra HD photos, 8 MP wide-angle camera, and 2 MP macro camera. Each photo and video that are taken with vivo V21 are all in high definition to preserve each moment closer to reality.
The ultra-sleek and comfortable exterior design of this model are definitely noteworthy. It also comes with a 6.44-inch display and ultra-high resolution. Additionally, it can run apps at an above-average standard with its 8 GB ram. The storage is 128 GB and can be extended up to 1TB to keep all important files in one place. Furthermore, it features vivo's flash charge technology to power it up in just a short time.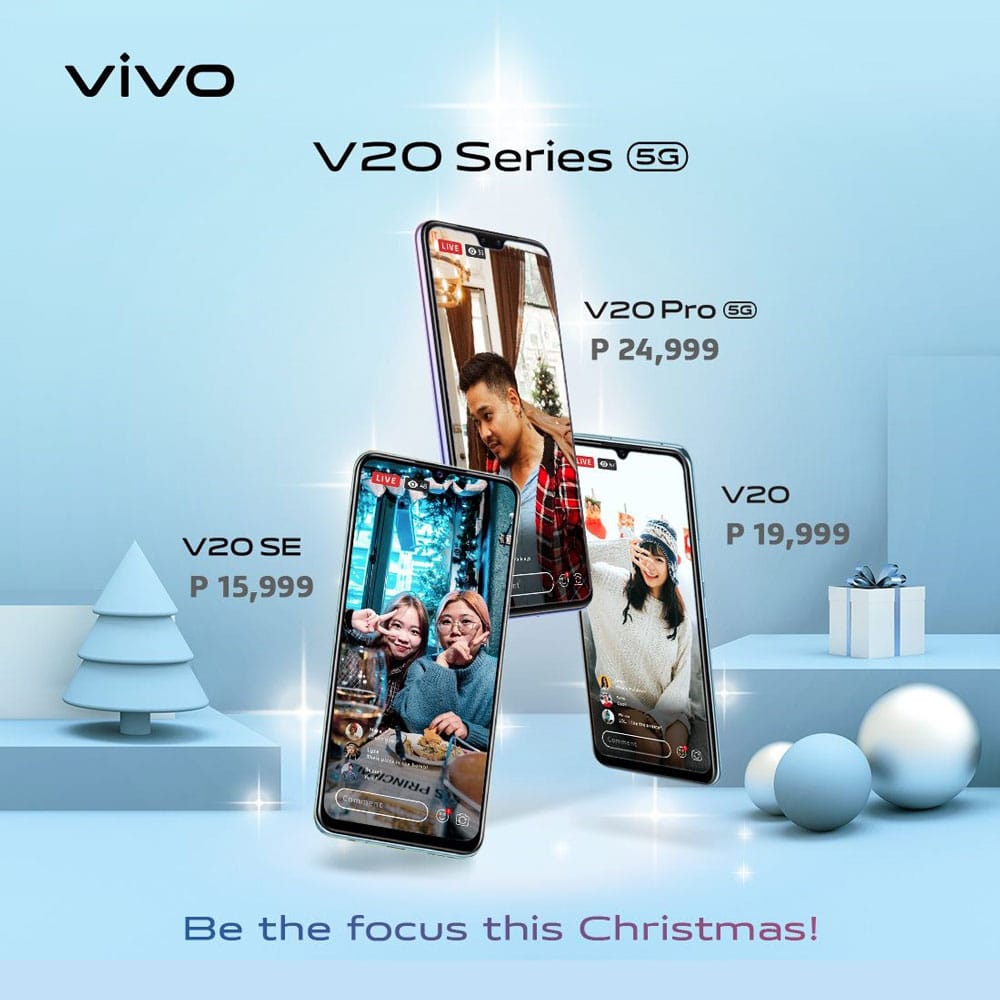 The vivo V20SE is the perfect combination of simplicity and great performance. It has a simple and 7.83 mm ultra-thin design that is lightweight and comfortable to hold. It has 8 GB ram and a Qualcomm Snapdragon 720G for excellent smartphone performance.
This model has a fast charge feature and a reliable 32 MP selfie camera that brightens dark spots in the photo and reduces too much brightness. It can also beautify photos while preserving their natural qualities.
Besides the front camera, this model comes with three more rear cameras to capture each moment with more details. It has a 64MP primary camera, 13 MP ultra-wide-angle camera, and 5 MP depth camera.
When buying a new smartphone, it is best to do research and consider the most important smartphone features. It is also important to consider the smartphone brand to ensure great quality and performance.
The vivo smartphone brand is one of the fastest-growing brands all throughout the world. It is known for its effective product portfolio and powerful distribution network. vivo smartphones are designed with competitive specs and features that can surely fit everyone's needs and budget.