One of The Latest vivo Smartphone in the Spring 2022
From setting our morning alarms to communicating with family and friends anywhere around the world, smartphones have quickly become an inseparable part of our daily lives. People love exchanging snapshots of their daily lives to stay connected with people they wouldn't otherwise keep in touch with and help maintain existing ties.
Indeed, technology has changed how we connect with people and another gamechanger has arrived in the roster of mid-range smartphones. Quickly topping the smartphone charts this 2022, the latest vivo Y73 smart mobile device offers a flagship-like experience without a hefty price tag attached. Those looking for a solid all-around smartphone with detailed snaps and stable video capabilities can't go wrong with this device!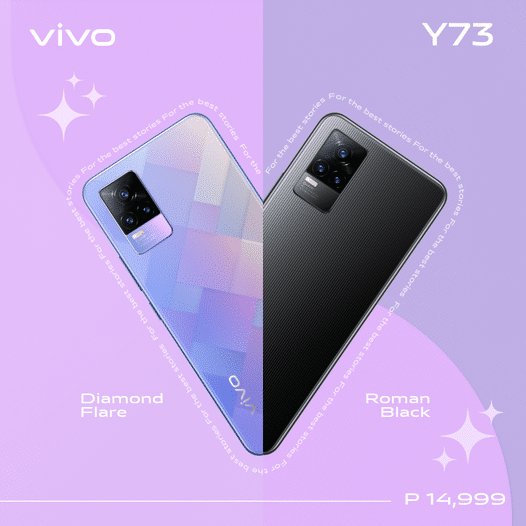 vivo Y73: The Budget-Friendly Story Buddy
Not everyone can afford to spend thousands of dollars and burn holes in their pockets for a single smartphone, but the good news is that vivo Y73 offers flagship-level features at a compelling price point. Aside from delivering exceptional value for money, this premium smartphone does the trick of delivering top-tier specs without leaving the mid-range pricing bracket.
From aesthetics to features, the latest vivo Y73 smartphone is clearly undercutting what you'd expect to be the rivals from major phone brands. Some of its noteworthy features include a phenomenal camera, ultra-fast charging, speedy processors, and great displays, along with other powerful specs to ensure that you enjoy this smartphone through and through.
If photography and performance are your priorities on a tight budget, this impressive mid-range smartphone should be at the very top of your smartphone buying agenda this 2022! So make sure to read until the very end of this vivo Y73 review to understand all the hype behind it.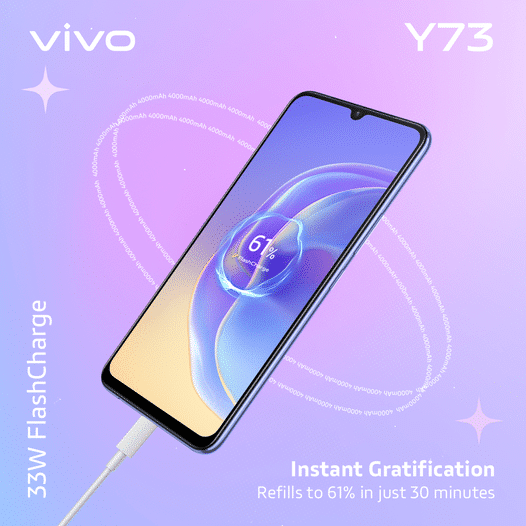 Here's What You Should Know About vivo Y73
vivo continues its streak of incorporating top-notch cameras on its smartphones and this is especially prevalent with the vivo Y73. Now, you can take your social media stories to the next level with its triple camera set-up comprising of a 2-megapixel macro lens, a 16-megapixel front shooter, and a 64-megapixel main camera. With improved specs and superb built-in cameras, this device can compete with the very best in the market even at its reasonable price point.
The latest vivo smartphone 2022 is sure to surprise you with all the impressive night photography features it has to offer across the board. Its AI night photography gets the job done and delivers great performance in all lighting situations. Users can also take advantage of its HDR to get further enhanced photos even with dim lighting.
In a world of smartphone video recording, the vivo Y73 is the way to go if you're looking to shoot rock-steady and clear video footage. Aside from its ultra-stable video capabilities, it also boasts 4K video recording that outperforms a number of its rivals in the mid-range smartphone segment. This makes it ideal for shooting stories for Instagram or filming vlogs on the go!
Its 33W flash charging tech and 4,000mAh battery capacity have exceeded modern standards in today's upper entry-level smartphones. In fact, the battery percentage can get to 61% in 30 minutes and would just take an hour to charge to its full capacity. If you cling to power-saving mode, you can easily get a day's worth of battery even with just a single charge.
Octa-Core Powerful Processor
Without excessively strengthening your budget, you can enjoy an astonishing performance in courtesy of the Octa-Core processor that allows apps to load faster. Bliss multitasking and a silky smooth scrolling experience are what you can expect from this unparalleled smartphone. It also works well with graphics-heavy games and high-resolution videos without quickly draining the battery.
With multi-turbo capacity at a vastly reduced cost, this mobile device is a cut above the rest. This feature maximizes your smartphone's ability to handle heavy tasks and reduces lag in games for a streamlined user experience. So save yourself from phone freezing and keep things moving even while multitasking different apps with the vivo Y73 smartphone.
From rainfall reminders to a thoughtful greeting at the end of the day, vivo's improved Jovi Home can serve as your personal butler. This dedicated feature is designed to provide users with personalized services that are both interactive and efficient. On top of that, Jovi Home is also equipped with emotional expression and critical thinking for a better user experience.
Premium Features, Affordable Pricing
If you're after pure performance and affordable pricing, then your bank account will likely breathe a sigh of relief in return with the vivo Y73 smartphone. Purchasing this smartphone is a no-brainer for budget-conscious buyers who are itching for great value for money–without compromising on the quality of the device. You will be hard-pressed to find a better mid-range smartphone than this!
In this fast-moving world of smart mobile devices, one thing you can rely on is that every time vivo releases a new smartphone, it goes straight to the top of the charts for its exceptional value and flawless price point. With nothing but positives, the vivo Y73 is as good as all the other smartphones costing hundreds of dollars more and even outperforms them in key areas.
This mid-range smartphone is vivo's best candidate when it comes to photography and video shooting. Colors are rich and photo details are exceptionally accurate even in low-light surroundings. It also perfectly hits the sweet spot between features, price, and design.
So whether you're looking to replace your old phone or want to add one to your collection, we invite you to join the vivo Movement by signing up for our newsletter where you can get exclusive deals and discounts! We will also cover exciting tips and how-tos to better improve your overall user experience.