The role of smartphones in our everyday lives
Smartphones are arguably one of the most common and vital items we use in our everyday life. This gadget allows us to connect with people regardless the distance and help us navigate life as seamlessly as possible. It gives us the opportunity to search for better ways of living through apps that feature exercise, entertainment, food, finances, and more.
With smartphones like vivo becoming more needed and used nowadays, the more we need to understand how to utilize them without affecting our health. To know how to clean your vivo smartphone properly is also necessary knowledge for more efficiency and safety. Cleaning should be done internally through decluttering and detox as well as externally through general smartphone hygiene. Through these practices, we can improve the smartphone's longevity and performance.
Why You Need to Clean Your vivo Smartphone
With the pandemic continuously looming over us, cleaning the most commonly used items like our vivo smartphone is a priority. Since the pandemic began in 2020, devices became more sought after for connectivity and other necessary purposes.
In the key findings from the 2021 Connectivity and Mobile Trends Survey of Deloitte, it was highlighted how home became the epicenter of American life. Because of this, the demand for devices and digital services accelerated significantly.
In fact, the percentage of people in the said study who used smartphones to reduce in-person exposure has also increased. For instance, in pre-pandemic data, only 28% used smartphones for contactless payments, however, this percentage rose to 46% during the pandemic. People using their smartphones for mobile food ordering and in-store pickup of online purchases also increased by 20%.
With increased usage, smartphones are more susceptible to carrying bacteria and viruses. Hence, it's important to habitually sanitize our devices. For optimal performance and efficient utilization, we should also declutter our files and data.
Detox for vivo Smartphone
Smartphone detox is a crucial step to take when you feel like your digital presence has become excessive and it starts to affect your health.
If you think that smartphone detox is just what you need, there are a variety of methods that you can take. While this could be stressful and uncomfortable at first, digital fasting can be a rewarding experience for your health and mind.
Digital fasting is giving up all digital devices temporarily for a day up to a week. Through this, you can pay more attention to real-life interactions. It also eliminates distraction so you can focus more on your offline hobbies and self-nourishment.
This method encourages you to go device-free for one day a week. By setting a specific day, you can get into the digital abstinence habit more easily. Digital abstinence allows you to take a break habitually leading to more self-control and improved well-being.
With many features and apps available on our vivo smartphone, we can get overwhelmed sometimes. We get to unconsciously browse through different apps and consume our time and energy. If this is a common experience for you, a specific detox is just the right thing to do. Restrict yourself from accessing these specific apps or sites. You can do this by being more self-aware or simply uninstalling the app.
While social media helps us stay connected, we can't deny the fact that it can also take a toll on our mental health. To do a social media detox, lessen your time accessing and browsing social media sites and focus more on offline activities. You can also opt to eliminate social media temporarily or completely by simply uninstalling social media apps on your vivo smartphone.
Decluttering your vivo smartphone
Decluttering our vivo smartphones should be done once in a while to remove unnecessary and unwanted contents that are just taking up space in our storage. By doing so, we can ensure the smartphone's optimum performance and longevity.
Regular decluttering of our vivo smartphone prevents accumulating files affecting the smartphone speed. It can also reduce distractions allowing more efficient usage.
Here's how you can declutter your smartphone
Back up your most important files first
Making sure that our important files are stored safely in backup storage can lessen our chances of losing them. To back up your files, you can opt to use external drives and transfer your files. Cloud storage is also a viable option nowadays as it is made more accessible through the internet.
Clear cache for individual apps
Cache or cache files are temporary files that are obtained when using different apps. Most of the time, they are just unnecessary files eating up storage so clearing them up should be done from time to time. To clear up cache on the vivo smartphone, open the Settings app and go to the Apps or Apps and Notification settings. Select the app you want to clean and tap on clear cache or data. Repeat this to the other apps you want to clean on the list of apps.
Remove the apps you're no longer using
The more apps there are, the slower our vivo smartphone can get. Having too many apps can also be unhealthy for us as we consume more time on our smartphones. These apps also produce cache files that occupy our storage. To uninstall unneeded apps, open up the Settings app and go to the Apps items. Check the Apps list and see which ones are not necessary for you anymore. Select the unwanted app and tap on Uninstall. complete the uninstallation process by tapping OK.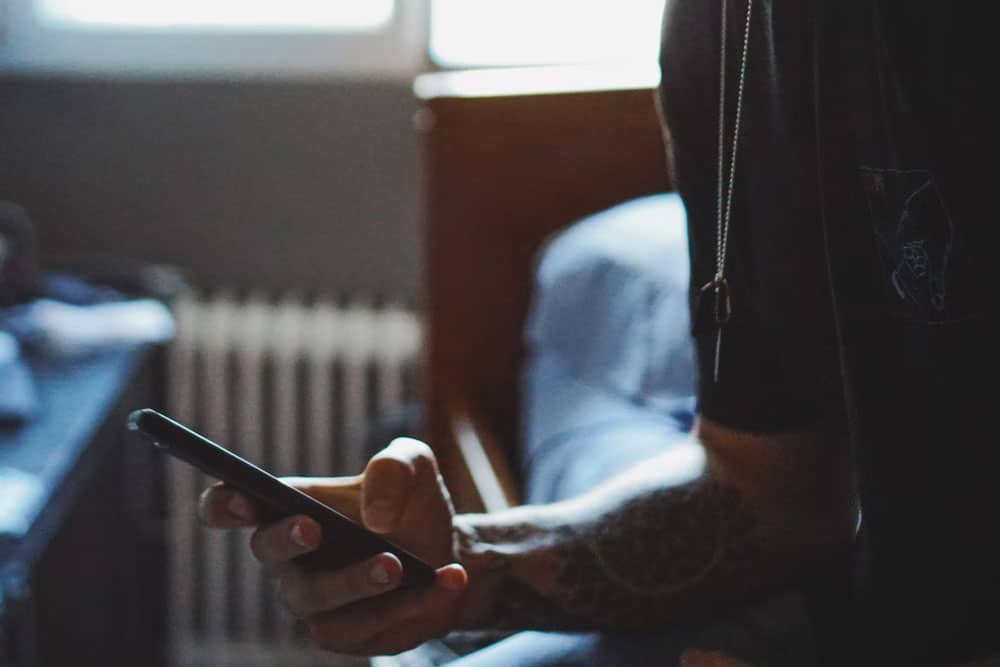 Sort and clean your folders
When we don't declutter our files, they will just pile up in our folders and take up storage. To declutter folders, it is always a good idea, to begin with sorting the files. Move the files according to their designated folders and delete unnecessary files. By doing this, you can examine which files you need to keep and what not.
Delete downloaded data like videos, music, and podcasts
Oftentimes, we don't realize how the Downloads folder can obtain many unnecessary files. These downloaded files may include automatic downloads of extra documents, videos, music. podcasts, and more. To delete these files, access the Downloads folder first from the My Files app. Run through the files stored in it and select the unwanted and unnecessary files. Finally, select delete to completely remove them from the folder.
Last resort: Do a factory reset
While all methods above can make our vivo device faster, sometimes, it's just not enough. In this case, we might need to do a factory reset however make sure that important files are backed up first. To execute a factory reset, open up the Settings app and tap on General Management. Tap on Reset and select the Factory data reset. Finally, Confirm the action by tapping Reset Device and Delete All.
Best smartphone hygiene for vivo
To keep our vivo smartphone, clean physically is just as important as keeping it clean internally. Unhygienic phones can impact one's health through accumulated microbial life forms so it is always a good measure to disinfect and habitually clean our phones to avoid transmitting bacteria and viruses, especially during the COVID-19 pandemic,
Make sure to clean your vivo smartphone as often as you can with the right products and methods to take care of your smartphone's overall condition. The most common way for our smartphones to acquire viruses is when someone sneezes or coughs within a short distance. In this case, make sure to clean the smartphone immediately.
For smartphone disinfectants, 70% isopropyl alcohol wipes, or Clorox Disinfecting wipes can be used. In addition, frequent hand sanitizing should also be observed at all times.
To know more about vivo smartphone hygiene and care, refer to the list of reminders below.
Reminders in cleaning your smartphone:
Use only a soft and lint-free cloth to avoid damaging the screen
Avoid excessive wiping on the screen.
Keep liquids away at all times.
Avoid aerosol sprays, bleaches, and abrasives as these cleaners are too strong for smartphones.
Don't spray cleaners directly on your device.
Unplug all power sources, devices, and cables before cleaning.
Don't allow moisture to get into any openings. Clean and dry immediately.
Final thoughts on vivo device care and overall cleanup
Our smartphone is a must-have item at present. It makes our lives more efficient in a number of ways such as connecting us with our loved ones and allowing us to maintain less physical contact during the Covid-19 pandemic, while smartphones are of great benefit, sometimes, they can take a toll on our health physically and mentally. Hence taking a break or doing a digital detox once in a while from smartphones should be observed. By taking a break, we can focus more on real-life interactions and personal nourishment.
vivo smartphones are made with different components that require specific cleaning materials and methods to maintain their condition. Regular device care includes internal decluttering and external hygiene. Internal cleaning makes the smartphone perform ideally ensuring efficient usage and longevity. On the other hand, external hygiene prevents bacteria and virus accumulation that may pose danger to our health.