Amidst the wide array of vivo smartphone offerings, the vivo Y73 and the vivo V23e 5G are very close competitors within the middle of the range. For those who want to buy a vivo new phone, 2022 is possibly the best year to check out these recent smartphone releases.
Stick around as I help you decide which one is best for you!
vivo Y73 vs V23e 5G: Cameras
Smartphone cameras have risen in importance during the past 10 years, given the latest trend in video conferencing and augmented reality gaming, let alone social media sharing and streaming activities.
I'll be explaining how both smartphones behave when it comes to camera power. But first, let's outline the specs:
64MP Ultra HD Photos
16MP Front Camera
AI Super Night Mode
Stylish Night Filters
Dual Camera
50MP Rear Camera
44MP AF Front Camera
Front Camera AI Extreme Night
Steadiface Selfie Video
Eye Autofocus
From the onset, you can see that the Y73 has the upper hand in rear camera resolution and is better for capturing landscapes and objects. If you care more about selfies, however, the V23e 5G excels in this regard.
The 5G model can also record videos in 4K, a feature not present in the Y73.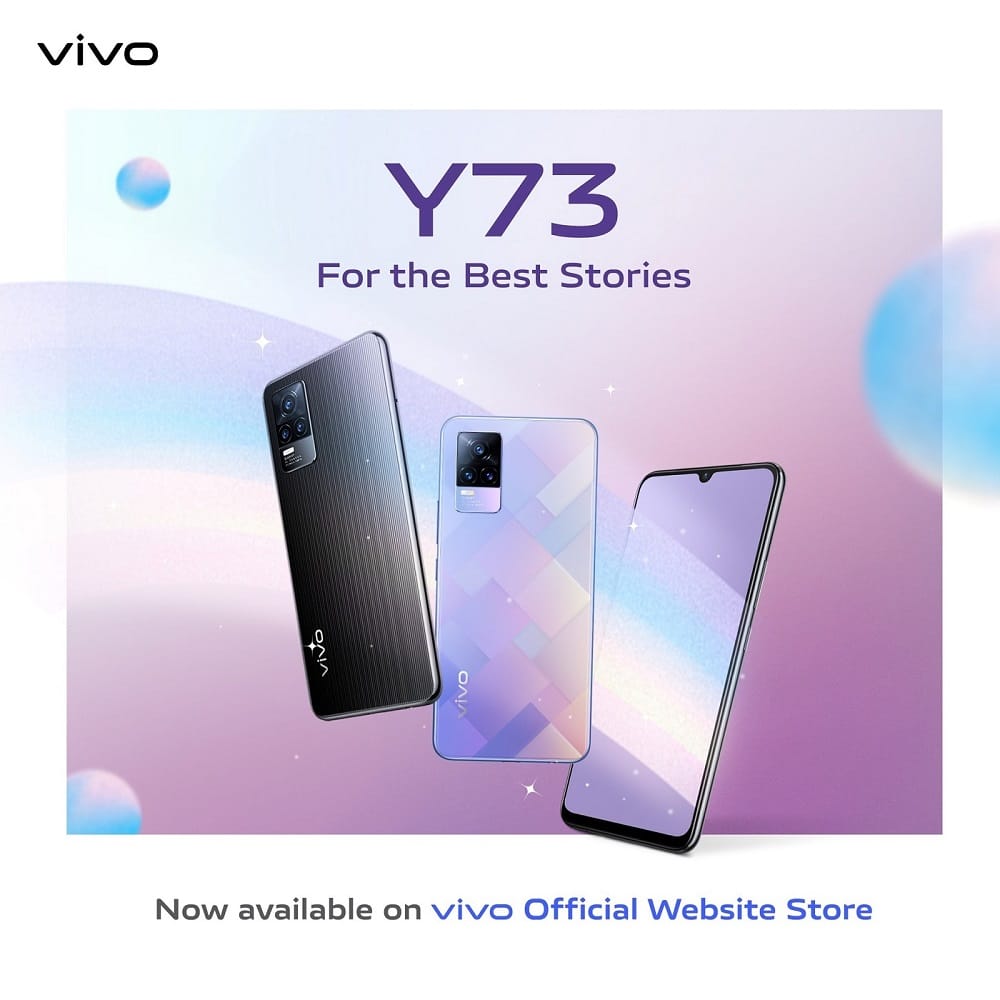 vivo Y73 vs V23e 5G: Performance
When comparing the performance of both smartphones, we ought to consider various aspects. Let's have a look at the specs before elaborating:
2.05 GHz Octa-Core MediaTek Helio Processor
Arm Mali-G76 MC4 GPU
2.4 GHz MediaTek Dimensity 810 5G Processor
Dual 5G mode
Mali-G57-MC2 GPU
As you might be able to appreciate, both phones are marketed for different types of users. Those who crave seamless multitasking may opt for the higher-clocked CPU cores found in the V23e 5G, whereas the Mali G76 graphics processing unit embedded inside the Y73 has an edge in gaming performance.
Lastly, the V23e 5G, as its name suggests, is optimized for 5G connectivity, while the Y73 doesn't have this perk.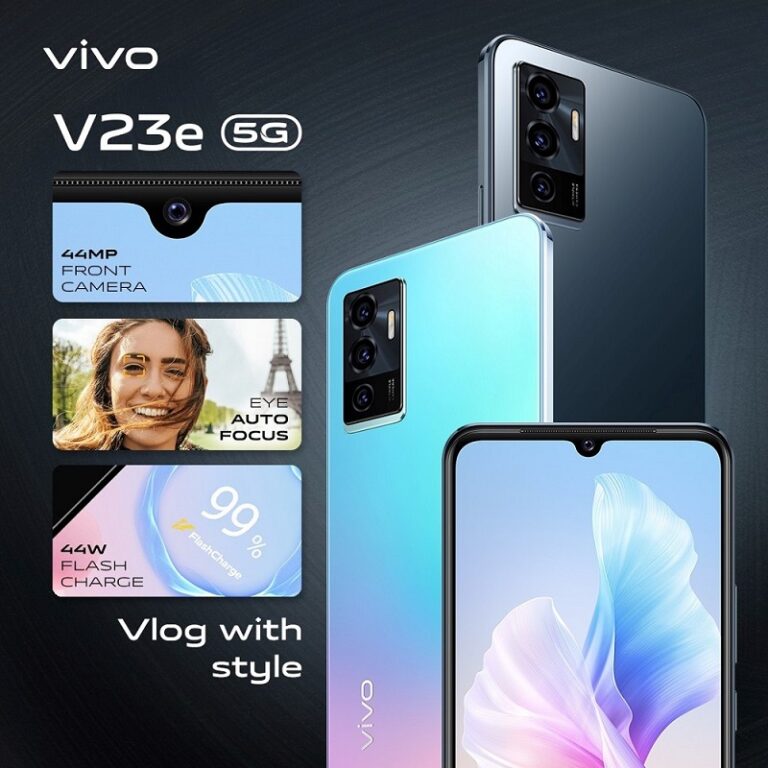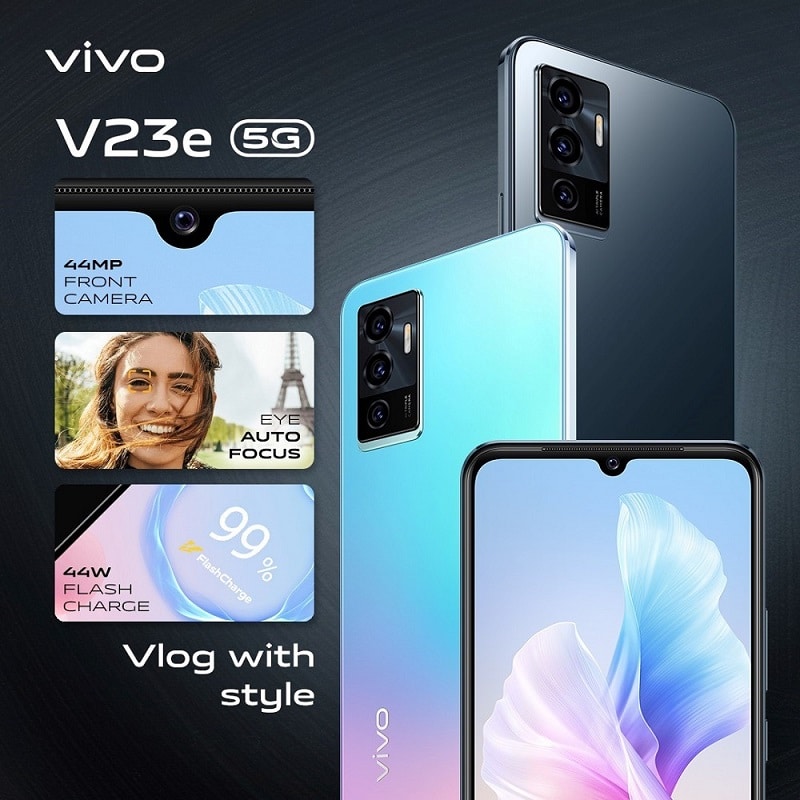 vivo Y73 vs V23e 5G: Battery life and charging
The vivo V23e 5G wins hands down in battery power and fast charging capabilities, thanks to its larger 4050 mAh battery and 44W FlashCharge feature, being able to reach 69% in 30 minutes. Conversely, the Y73 is 50 mAh shorter and comes with a lesser 33W FlashCharge, reaching only 61% in 30 minutes.
In addition, you would have to take the CPU into account. The MediaTek Dimensity 810 inserted into the V23e 5G is more powerful, but that doesn't mean it's more taxing on the battery. In that sense, the CPU present in the Y73 wastes more battery resources because its semiconductor is larger than the one found in the Dimensity (by 6nm), so it uses more energy to keep things running.
vivo Y73 vs V23e 5G: Design and models
Both phones have a similar design language, with a bezel-less screen and thin chassis. Both are made of plastic with a glass front, as a measure aimed toward cutting costs and making them affordable. They likewise sport an AMOLED display with the same 1080 x 2400 resolution and 60Hz refresh rate.
The vivo V23e 5G comes in two presentations: Sunshine Coast and Moonlight Shadow. Sunshine Coast has a nice gradation of blue and pink/purple, while Moonlight Shadow, as its name might give out, is dark-greyed across the board.
The Y73 also has two main designs: Diamond Flare and Roman Black. I would venture to say that these are more compelling, especially the ridged Roman Black model. Diamond Flare is as colorful as the Sunshine Coast 5G version, but it carries a bit more personality thanks to its mosaic-like layout.
Ultimately, though, design is a question of personal preference. Furthermore, in this department, both phones manage to look premium, despite their price.
When speaking of dimensions and weight, the V23e 5G has a slightly bulkier build and weighs 172g, 2 grams more than the Y73. Other than that, there is not that much of a difference between both phones when evaluating how they feel in the hand.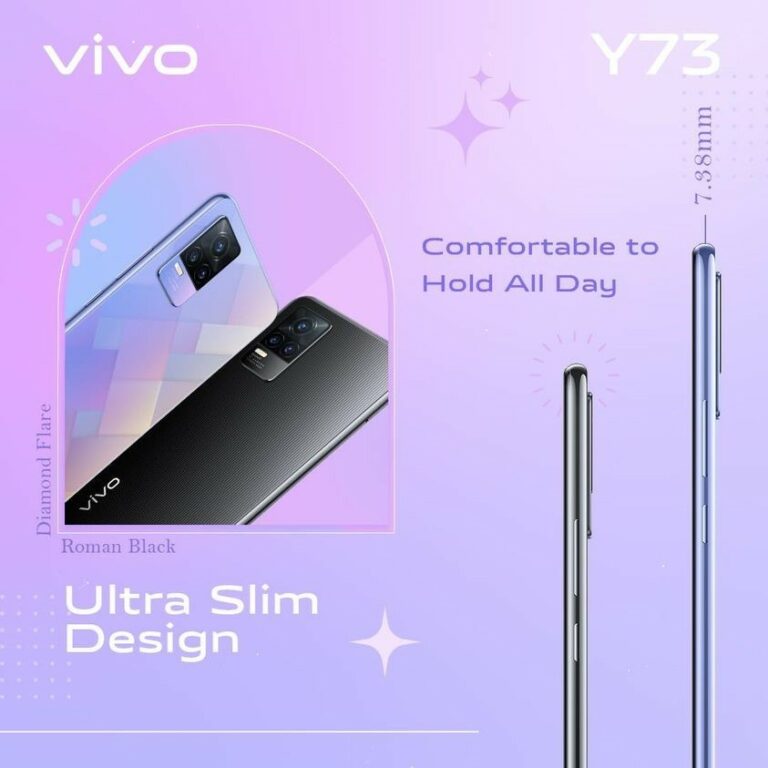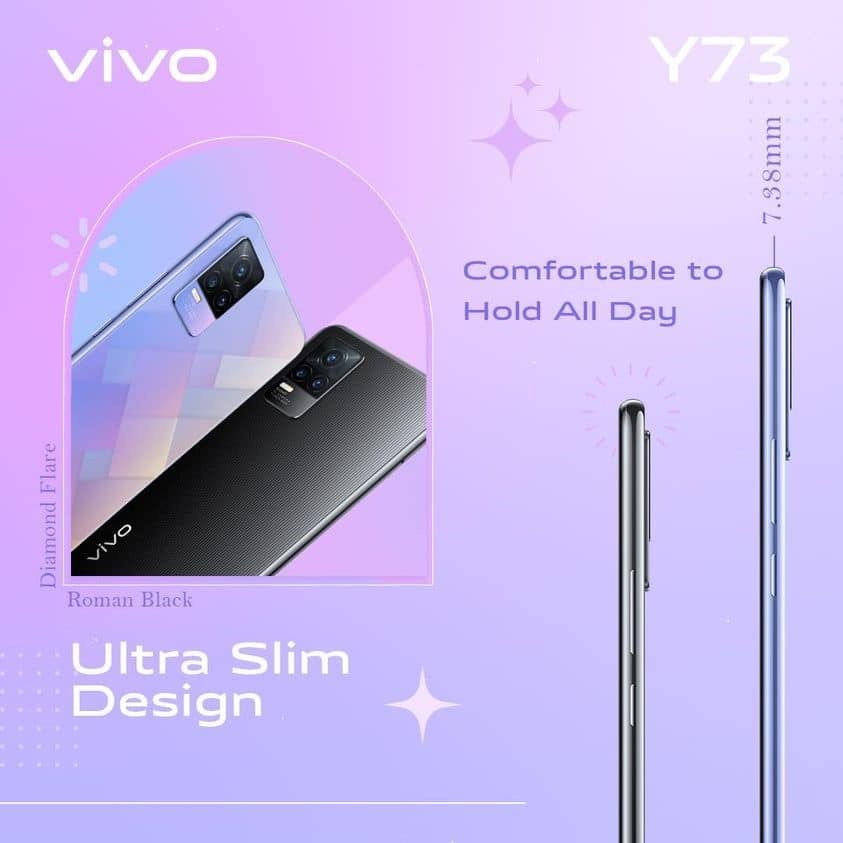 vivo Y73 vs V23e 5G: Price and availability
As of this writing, the Y73 comes in at  ₱14,999, whereas the V23e 5G is priced at a whopping Regular price ₱19,999, an almost 60% increase over the former.
Both phones were released in 2021 and are available mostly in the Asian markets, though you may find them occasionally in retail stores worldwide.
After doing this vivo phones comparison, I'm tempted to lean towards the V23e 5G when judging both models from raw data. Nevertheless, as you're able to assume from reading this article, you'll find pros and cons in each option. Moreover, it's disputable whether the improvements made in the V23e 5G justify the more-than-50% increase in price over the Y73.
In the end, consumers who love gaming and taking photos of lush vistas ought to be more than satisfied with the Y3's performance. By contrast, if you need to accomplish various productivity tasks at once and crave 5G speeds, the V23e 5G should "make the cut".