vivo X Series - Ultimate Flagship Camera Smartphones in Your Hands
If you've never thought of buying a vivo smartphone before, the vivo X series would probably change your mind. vivo's leading X series has always set the bar high when it comes to innovative smartphone cameras. Its latest flagship devices, the vivo X80 and X80 Pro, continue the trend with their impressive design, excellent connectivity, and powerful cameras, making them the flagship camera smartphone to beat in 2022.
vivo X80 Series: Cinematography Redefined Co-engineered with ZEISS Optics
The vivo X Series smartphones provide an impressive mobile imaging experience that sets them apart from other smartphones in the market. Co-engineered with ZEISS Optics, a leading German optics company, vivo X Series is set to redefine modern smartphone photography and videography. Together, vivo and ZEISS envision leading smartphone users to a new field of mobile photography by providing professional-grade cameras that are sure to capture the most precise, vivid, and highest quality images without fail all the time.
In 2022, vivo and ZEISS partnered once again to bring us the newest smartphone releases from the vivo X series, the vivo X80, and vivo X80 Pro. These smartphones boast of their superior camera technology that allows users to shoot with minimal delays, high precision, and cinematic effects.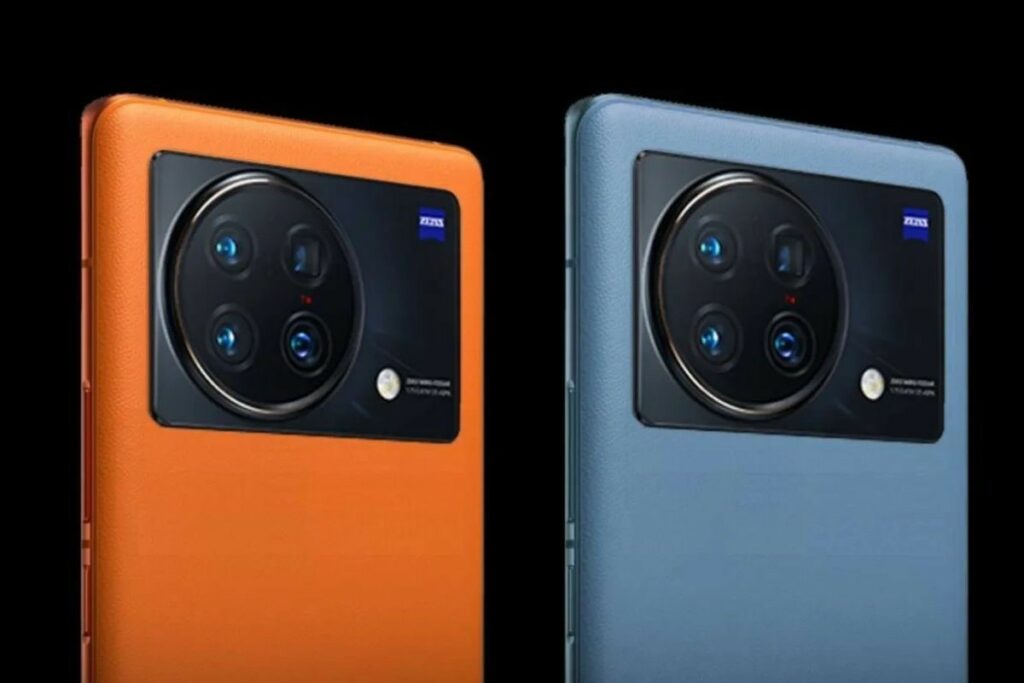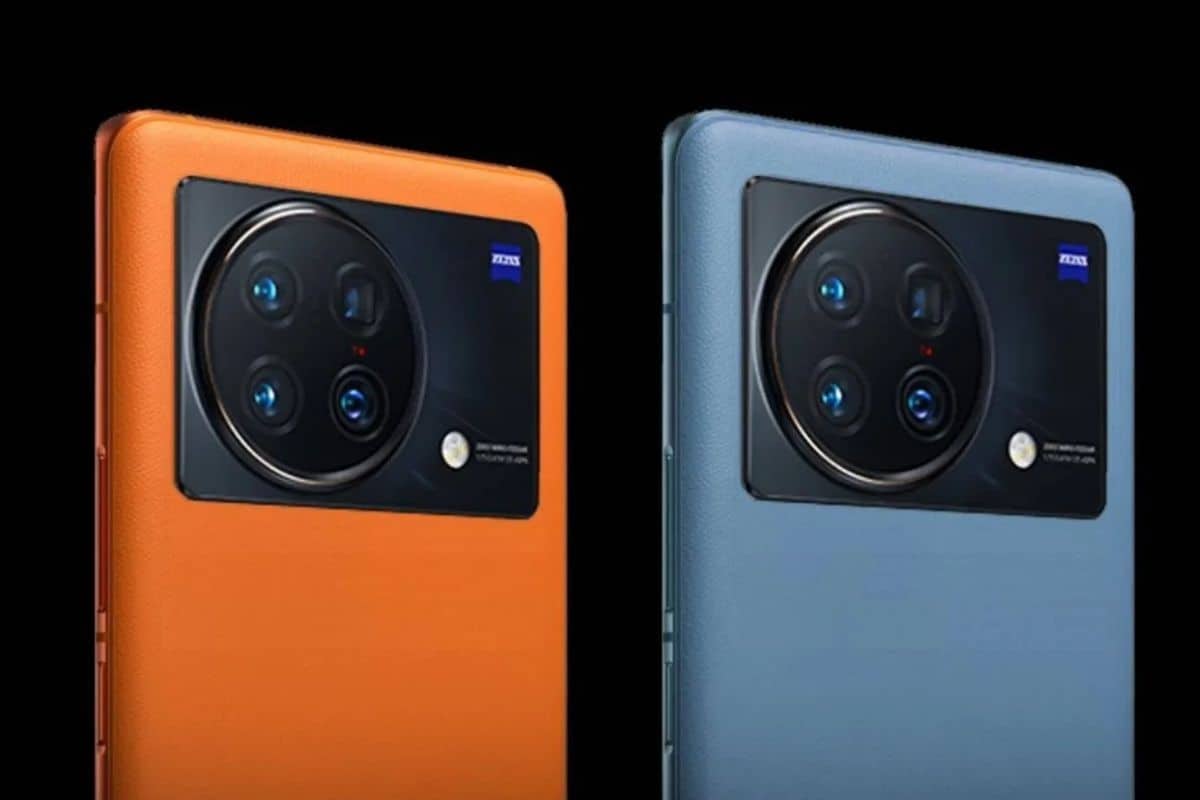 vivo X80 5G: More Cinematic Moments
The vivo X80 5G is one of the newest key players in the 5G smartphone market today. This device's features and functionalities highlight better connectivity and superb camera quality. Moreover, X80 sports a lot of modes like Movies LUTs, Cinematic Video mode, Pro mode, and many more. You can also shoot 4K videos at 30/60 fps and 1080p at 30/60 fps from the rear camera so you can take cinematic shots of all the important moments in your life.
It also has leveled-up features compared to the previous iteration, the vivo X70. Compared to vivo X70, the vivo X80 offers 40% better performance in AnTuTu Benchmark and delivers 50% higher maximum brightness. Additionally, vivo X80 boasts of its faster type of memory which is the LPDDR5. It also has the most recent OS version and a newer Bluetooth version making it a better option in today's fast-moving digital world.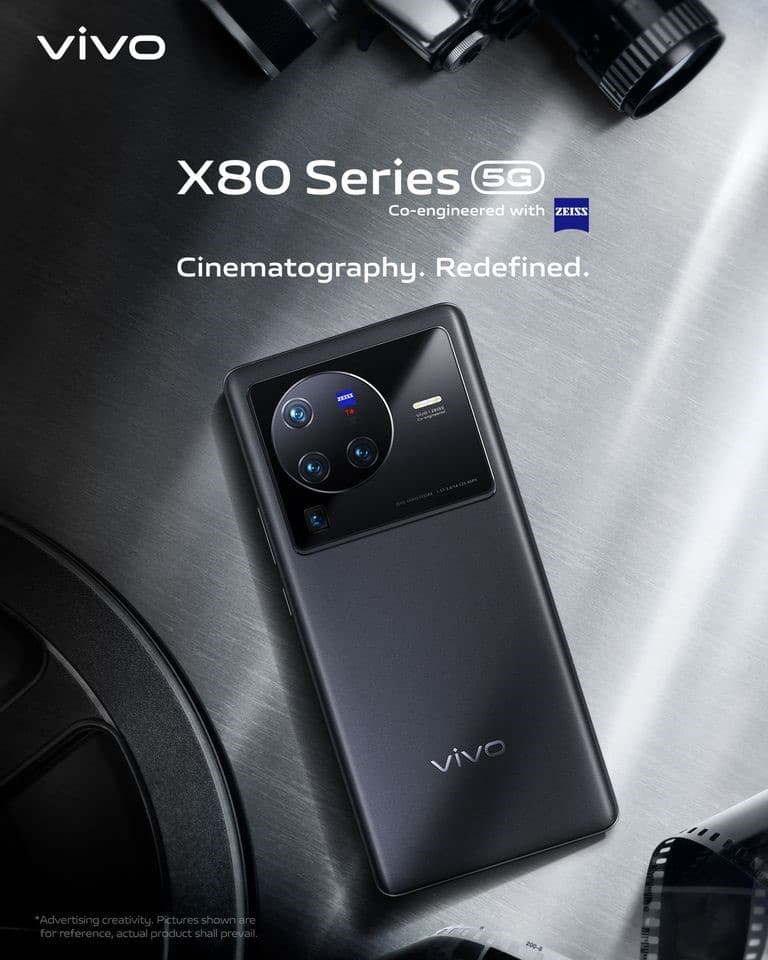 vivo X80 Pro: Turning Daily Life into a Blockbuster
If you are looking for a phone that has an exceptional display, great battery life, and a top-notch smartphone camera, the vivo X80 Pro is definitely an excellent choice for you.
The vivo X80 Pro features rear cameras that are specially designed with a cinematic video mode that can shoot cinema-style videos with bokeh effects. It also has additional cinematic features like AI video enhancement that automatically edits your videos to make the exposure well-balanced for a better watching experience. Moreover, it boasts of its video stabilization across its lenses which delivers impressive video outputs even when shooting at night making it a perfect choice for mobile videography or cinematography anywhere at any time.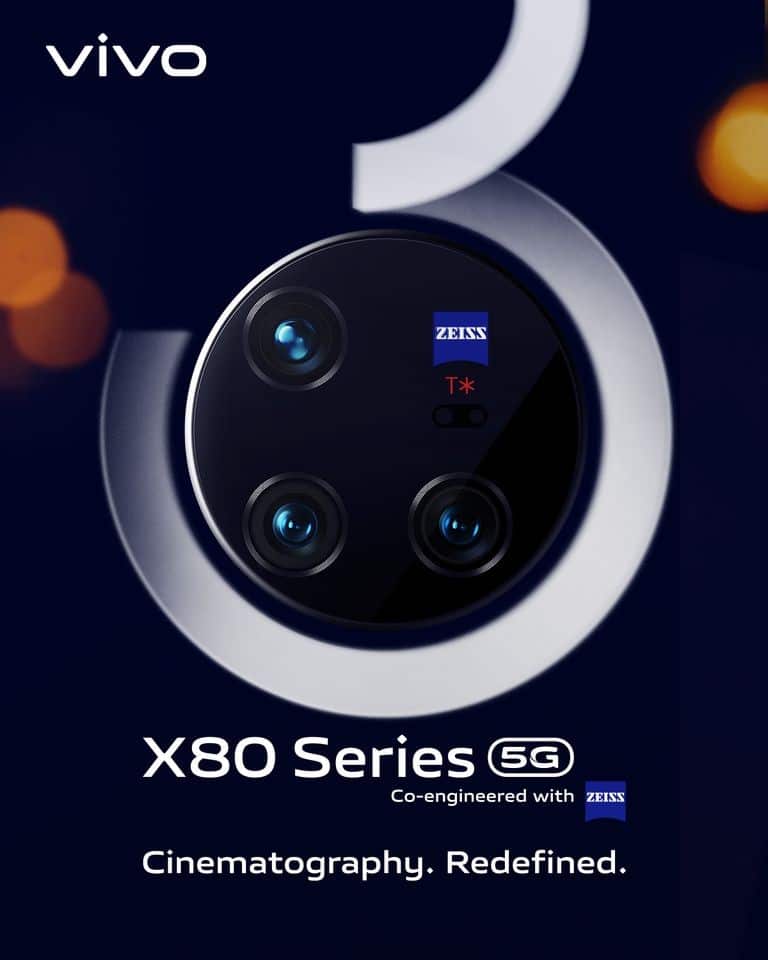 vivo X80 5G and vivo X80 Pro Side-By-Side Comparison Table Design
The design of the vivo X80 series smartphones sports vivo's signature Cloud Window design and 3D curved screen that is certainly eye-catching. Both vivo X80 and X80 Pro have a back cover made of Fluorite AG Glass that is resistant to smudges caused by fingerprints. While the vivo X80 series smartphones share the same design, they vary when it comes to weight, thickness, and color variation.
The vivo X80 measures 8.30 mm thick making it thinner than vivo X80 Pro which measures 9.10 mm. For the weight, vivo X80's weight is lighter at just 206g while the X80 Pro has a weight of 219g. When it comes to the available color variations, the vivo X80 is available in two color options which are the Cosmic Black and Urban Blue whereas the vivo X80 Pro only has one color variation which is Cosmic Black.
The vivo X80 and X80 Pro smartphones sport a 6.73-inch 3D Curved Screen, an AMOLED display, and an impressive 120Hz refresh rate. However, they are different when it comes to their display resolution. The vivo X80 has an FHD+ resolution that gives the smartphone a 2400 x 1080 resolution. On the other hand, the vivo X80 Pro has QHD+ which allows the display to have a 3200 x 1400 resolution.
Superior cameras are the highlights of these two devices. Both have ZEISS optics that allow cinematic and stable video recordings; however, they vary when it comes to the camera setup. The vivo X80 has a Triple-Rear camera setup that consists of 50MP F1.75 main, 12MP F2.0 ultra-wide, and 12MP F1.98 portrait camera. On the other hand, the X80 Pro has a Quad-Rear Camera setup that has 50MP F1.57 GNV main, 48 MP F2.2 ultra-wide, 12 MP F1.85 portrait, and 8MP F3.4 periscopic telephoto (5x optical) cameras.
When it comes to the front camera, both devices have a 32 MP F2.45 camera that captures great selfies and images for video calls.
Speaking of CPU and GPU, both devices can deliver great performance but they vary when it comes to the kinds of CPU and GPU they have. The vivo X80 has a MediaTek Dimensity 9000 SoC and ARM Mali-G710 GPU while the vivo X80 Pro is equipped with a Qualcomm Snapdragon 8 Gen1 SoC and Adreno 730 GPU. Both devices have an updated OS, which is the Android 12, and vivo's V1+ chip that enhances visual displays.
The memory and storage of vivo X80 and vivo X80 Pro are the same. Both offer a sizeable 256GB internal storage and a 12GB LPDDR5 Random Access Memory (RAM). Additionally, they both have an extended RAM of up to 4GB.
Connectivity and Features
If your priority in choosing a smartphone is connectivity, then the vivo X80 and X80 Pro are your best bets. These smartphones have Dual-sim functionality, 5G connectivity, Wi-Fi 6, and USB C. Some other special features of these smartphones are X-axis linear motor, color temperature sensor, Infrared remote control, dual speaker, Laser Focus, NFC, and in-display fingerprint scanner.
Despite having similar connectivity and features, the X80 Pro has an edge over the vivo X80 because of its ultrasonic large-area fingerprint scanner, IP68 certification, and Hi-Fi
For the batteries, both vivo X80 and X80 Pro house dependable batteries that have slightly different power ratings. The X80 has a 4,500mAh battery that only supports wire charging requiring you to use your wired charger whenever you need to charge. On the other hand, the X80 Pro has a 4,700mAh battery life that supports 80W wired charging and 50W wireless charging which makes it more convenient to charge in any place.
As much as we want to choose which is better, we believe that you should choose according to your needs and personal preference. Remember that your needs should come first when choosing valuable items like a smartphone.
vivo X80 and x80 Pro - The Best Flagship Camera Smartphones Around This Time
With the newest vivo X80 series smartphones, there is no doubt that vivo remains to be the forefront of smartphone innovation and technology. vivo X80 and X80 Pro's cameras are certainly one of the best, around this time, especially for night photography and videography. Additionally, their powerful features like 5G connectivity, updated Android 12 OS, dependable battery life, great display, and many more make them the ultimate flagship camera smartphones in your hands.
Join the vivo movement today, and experience first-rate smartphone technology like never before. Check out vivo's website today for the newest vivo smartphone releases and offers. You can also stay connected with vivo's social media accounts to stay updated on all vivo's exciting news and events!