Folding Phones Are the Future, and the Future Is Now
The concept of the modern foldable phone is intriguing to anyone that's always had the same slim shape championed by major companies. Hinges are back in fashion and with good reason. We can now create phones with large screens, more powerful processors, and better batteries while creating a more interesting and portable device.
Naturally, vivo wanted to get involved in this development and work to create something that technophiles would love. So, say hello to our first folding smartphone: the vivo X Fold.
Get A Glimpse of The Future Unfolding
If you have ever wished that vivo had a foldable smartphone you are now in luck. The vivo X Fold has arrived to blow the competitors out of the water. This is the most high-end vivo smartphone yet and the first in the flagship line to take advantage of the folding tech. It takes the ideas and functions of folding phones and enhances them for a better user experience.
Following its successful launch on April 11th, this new vivo folding smartphone is now available in China and will soon reach the Philippines. If you are still waiting to get your hands on one, this is what you can expect.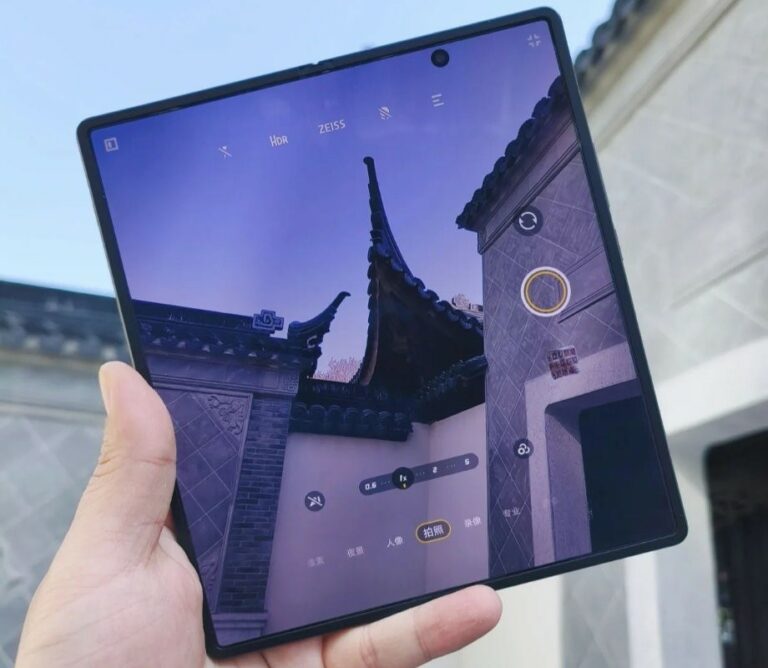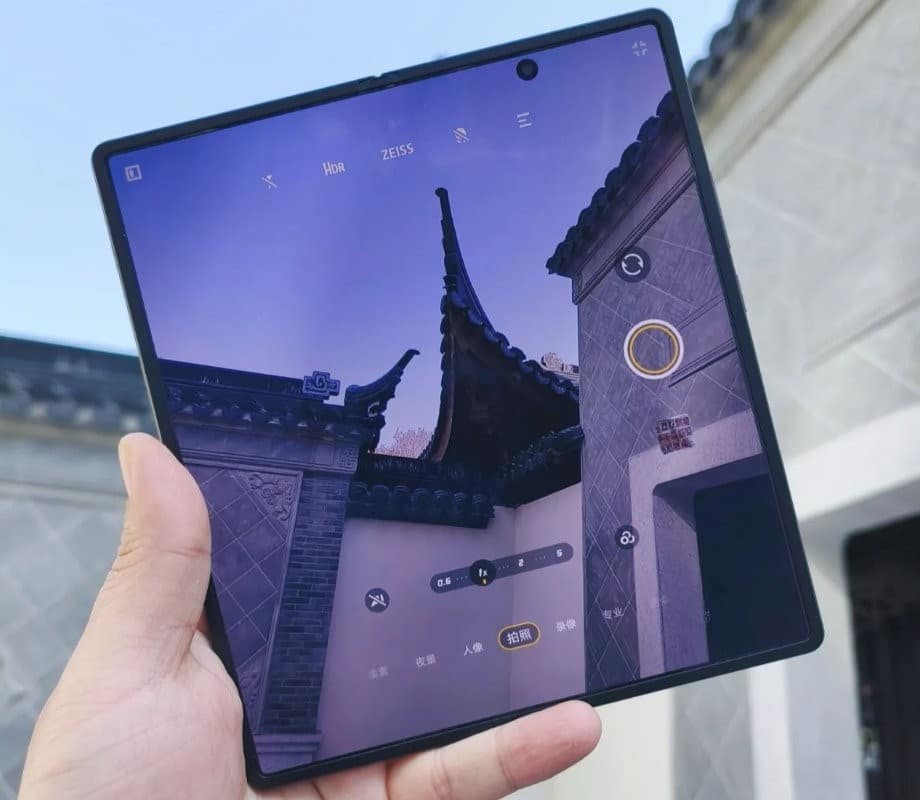 The vivo X Fold: A New Vision Of A High-End Smartphone
Folding smartphones are the way forward as we look for the best possible screens and tech in a convenient portable device. While the market is relatively young, vivo is leading the way in terms of technology and clever design features. The industry-leading features on the hinge and dual screens are just the start. You can also benefit from high-performance processors, better security systems, improved ZEISS camera features, and a lot more. We designed this to be the ultimate productivity tool for business, with the strength to last, but also a fun smartphone for all needs.
There are two versions of this new vivo X Fold available depending on your needs: the 12GB+256GB and 12GB+512GB. But whichever you go for, you can be sure of enjoying the following benefits.
Make Use of A Tough Multi-dimensional Hinge
As this is our all-new folding smartphone, we have to start by looking at that hinge. The strength of this feature is essential for repeated use and this one is built to withstand over 300,000 bends for day-to-day use. This is thanks to the combination of aerospace-grade alloys and aviation-level steel for an effortless motion and shock resistance. Our designers also went the extra mile to minimize the crease with the smallest bend radius on the market.
Do More with The vivo X Fold's Inner And Outer Screens
When you upgrade to our new X Fold folding smartphone, you get the benefits of two screens. Both screens are of high quality, large enough for you to get the best performance, and cleverly designed for an improved experience. The outer screen is a joy to use with the curve and 21:9 aspect ratio, while the folding inner screen is expansive and perfect for touchscreen applications.
On top of this, the outer screen is the largest on the market at 6.53inches. This isn't the only way that we can outrank the competition when it comes to the best foldable smartphones.
Enjoy An Improved Flagship Performance
The benefits here go beyond being able to fold the device and enjoy two screens. This is our most powerful vivo smartphone yet thanks to the Snapdragon 8 Gen 1 chipset, Triple Performance Engine, and enhanced LPDDR5 RAM. The vivo X Fold is faster than previous models with a 30% GPU increase and also boasts a 10% CPU performance improvement.
Take Advantage Of Reinforced Protections For Business Applications
Security is essential to keep your new vivo X Fold safe and to prevent any loss of data. This model goes deeper into the system than ever before with a new comprehensive system for hardware-level protection, privacy, and overall security. You can trust the Snapdragon 8 Gen 1 SPU to deliver thanks to the implementation of the Thousand Mirror security architecture and 3D Ultrasonic Large Fingerprint Sensor.
Because of this high-end security, your new vivo folding smartphone becomes a reliable business tool for productivity. Not only can you run all your essential apps with ease, but you can also utilize the dual screens, split-screen mode, and viewing angles to multitask like a boss. There is even improved video calling with the hover features.
See How ZEISS Optics Allow for Exceptional Imaging Performance
Finally, there is the high-quality camera that brings a whole new photographic experience to those that love vivo's smartphones. We heard your constructive feedback on previous models, so all those issues with the quality of light and glare are a thing of the past. This is all down to our new effective ZEISS Optics and ZEISS T*Coating to enhance the performance of the lens and allow for better image captures.
In addition to this, you can now adjust and perfect your shots in real-time thanks to the combination of the two screens. This preview mode means flawless selfies and landscapes, all with the bonus features of the new waist-level viewfinder and Hover Mode.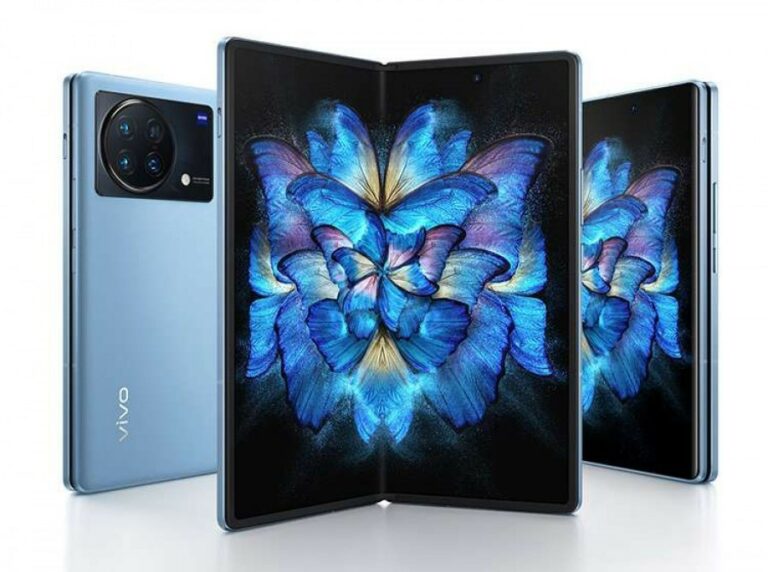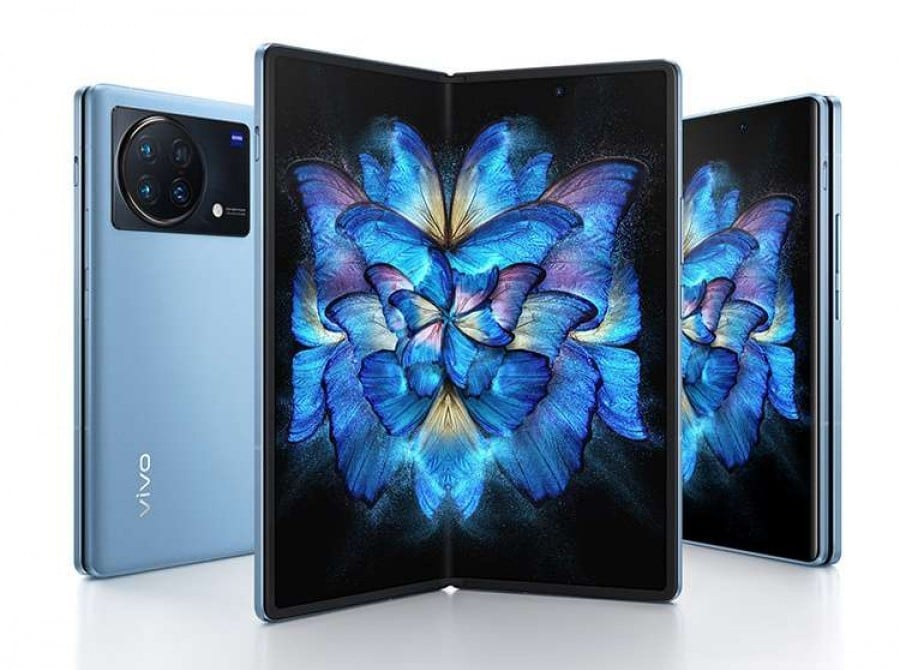 The vivo X Fold Takes Folding Smartphone Tech To New Levels
At vivo, we aren't content with simply joining in with a trend. We want to take that trend and elevate it by creating the best devices and user experiences possible. That is what you get with the attention to detail in the screens and hinge on this new foldable phone. The further developments in the security, performance, and overall functionality just make it a bigger joy to use. If you want to learn more about the phone and to join the vivo Movement, check out our website and social media to stay in touch.
Don't forget that vivo is here for you to not only provide the best tech available but to help you get the devices and experience you deserve. Why not sign up for our newsletter to gain access to great deals and discounts, as well as helpful tips.