When you're considering an Android phone, you have to ask yourself, "Which Vivo phone between PHP 5000 to 10000 is worthy to buy in 2020?" Then, you have to define "worthy." Is it one that provides unparalleled processing power? Or, is it the one with the best camera? Maybe, it's the one with the most storage? How about one that does all of that, plus more, for fewer than 10,000 PHP?
Price may be Priority factors when choosing a smartphone
Price is important. As usual, what people want is every single desired feature for free. The companies want to give the customers as little as possible for as much cost as possible. The reality lies between these two extremes of capitalism. As a compromise, most people look for the best Vivo phone under PHP 10000.
People prefer performance. Most of the time, they'll pay 8,000 PHP for what they truly want rather than 5,000 PHP for something that's "almost" what they want. Fortunately, the Vivo phone price Philippines for two of Vivo's exciting lineup of phones is "just right."
---
vivo Provides two affordable smartphones between 5000 to 10000 PHP
Have a look to Vivo Y11
The vivo Y11 is a midrange phone that has many "big-boy" features without the accompanying price. Selling at a shade more than 5,000 PHP, which translates to 96 USD, it packs a powerful camera, bezel-less rim, and an HD AMOLED display. Flagship Samsung products have the same features for five times the cost! So, the price point can't be beat. As a nice touch, the phone comes with screen protectors already installed, which will prevent scratches, dings, and cracks.
You can't read the phone of many phones in direct sunlight, but you can read the screen of the vivo Y11. That's a nice feature to have while you're on-the-go. The Y11 was the only midrange phone to have a fingerprint scanner at the time of its unveiling in 2018. This is the utmost in security on a phone that you can get now for a pittance when it comes to mobile phones. Should you not wish to use your fingerprint, you can set the phone to recognize your face to unlock it.
The phone's Snapdragon 660 processor is a midrange option. It's a 64-bit chip that hums along at 2.2 gHz. In comparison, the Apple A11 processor found on the iPhone 8 maxes out at 2.39 gHz. So, with the Y11, you get a processor that's nearly as fast and a nearly identical fingerprint sensor for 10 times less cost. Read that again: 10 times less cost.
When it comes to the front-facing camera, the Y11 is no slouch. It's a 25-megapixel model that incorporates the facial recognition feature. On the back, there are two cameras: a 12-megapixel and a 5-megapixel. The idea behind the two cameras is to have each one takes multiple shots of the target to be photographed and then to combine them to form the best possible picture.
The battery is 3,400 mAh, which provides all-day use for most people without recharge. The phone comes loaded with Android 8.1. It's loaded with features and is fully custmomizable. The 6.35-inch screen covers 91 percent of the phone's face. The Y11 truly incorporates top features for the right price.
Know more about Vivo Y19
For about twice the cost of the vivo Y11, but still five times less than the iPhone 8, the Y19 delivers even more high-end performance that is quite affordable. Perhaps most notable, the phone carries a 5,000 mAh battery. Batteries of that size were usually reserved for laptops, so you can count on long battery life over multiple days with normal use. The screen is bigger than that of vivo Y11 at 6.53 inches, but it is an FHD+ and looks spectacular even in sunlight. The multiple processors keep streaming video hitch-free and let you multitask without pregnant pauses between actions. The phone runs Android 9 Pie and incorporates both fingerprint and facial recognition scanners for security.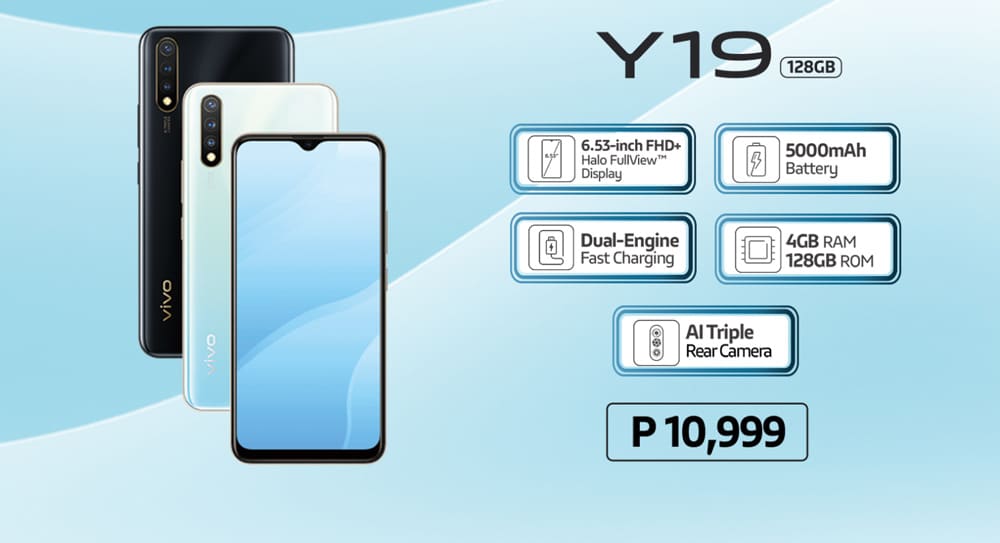 The cameras on vivo Y19 are second-to-none. The big camera is a 48-megapixel monstrosity that takes ultra-HD images. There are three rear-facing cameras: a 16-megapixel, an 8-megapixel, and a 2-megapixel. All three of these cameras work together to take stunning photographs and videos of unequaled clarity. Supporting all of this video power, the P65 allocates tasks to one of the many processors to maximize speed and efficiency.
With the power of the on-board cameras, it's a good thing the Y19 comes with 128GB of memory. The dual 2 gHz, quadcore, sometimes called octocore, processors ensure everything runs and transfers seamlessly.
The phone is exceptionally light and thin. It's a little more than a third of an inch thick and weighs only about 7 ounces. For the amount of hardware packed into this midrange body, that's impressive. Even with all its got, it's still only 3 grams heavier than vivo Y11.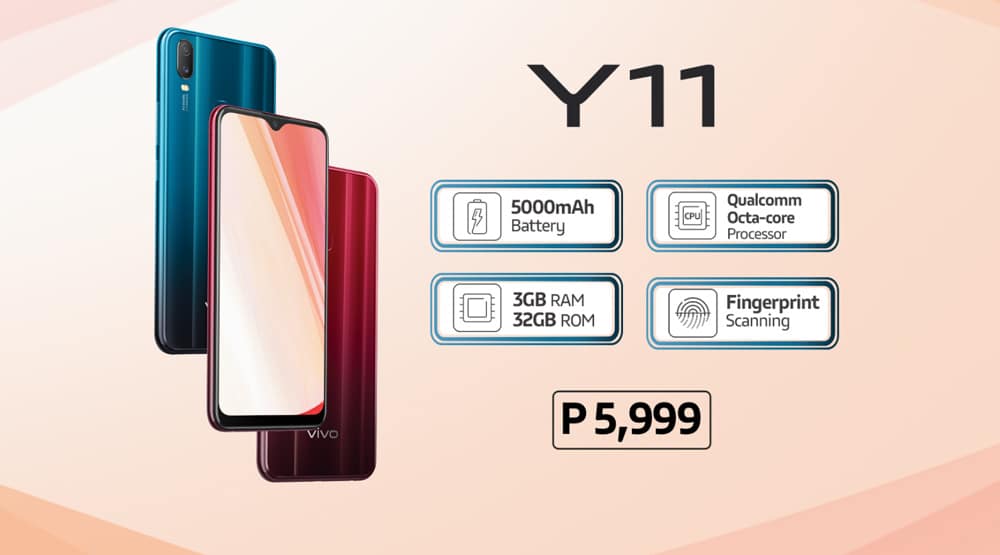 The 6GB of RAM is not expandable, which is a shame, but you can add as much storage as you want to in the card slot. Although, with 128GB already available, you might not need it unless you are downloading a storing videos and movies instead of streaming them.
One of the big advantages of the Y19 is that it supports dual SIM cards. That means you can easily have two phone numbers if you need them. For example, if you want to keep your business and personal calls separate, you can do that. Of course, you'd have to pay for two phone accounts, but you would only need one device.
---
Tips for Finding the Right Android Phone
When searching for a phone, the first thing you have to ask is, "What do I want my new phone to do?" After that, the obvious next question is, "How much do I have to spend?" Once you decide these two things, you have to look to see if anyone makes a phone that does everything you want for the price you are willing to pay. If you find it, hooray! You're done. As with most things in life, however, it's never that easy. You will have to make compromises, like giving up a few megapixels here, a bit of processing power there, and the like. Fortunately, with the duke's mixture of phones available in the Asian market today, you can find something that comes close enough to what you want.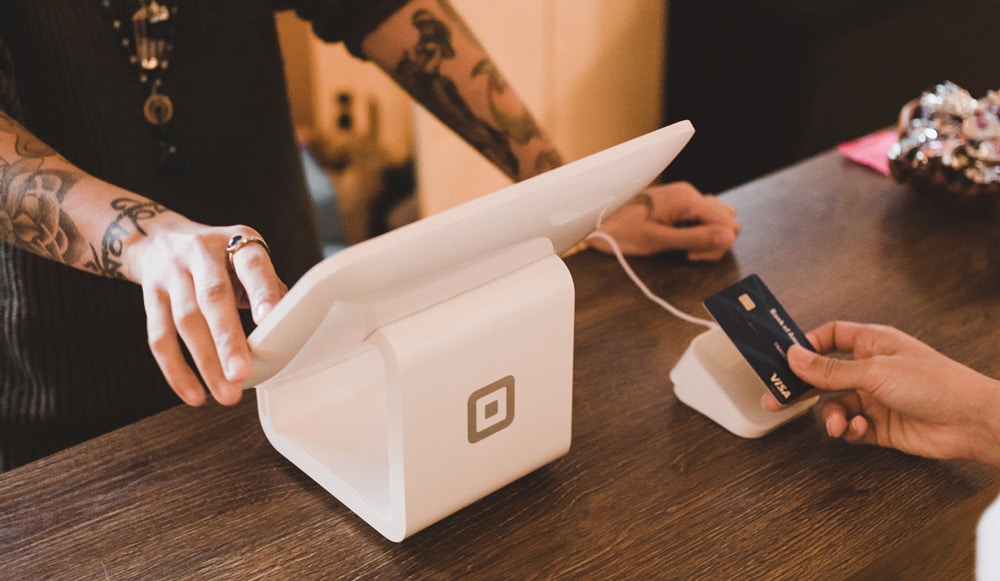 ---
What Are Some of the Most Popular Features?
People want great cameras. They want fast processors. And, they want fabulous screens. Everything else, such a near-field communication, advanced security features, and other "user-experience" items fall into the "nice-to-have-but-not-necessary" category most of the time.
The two vivo phone under PHP 10000 examples above fit the bill of strong processors, great cameras, and bright, vibrant screens. Their prices are eminently reasonable, especially because they do almost all of what much more expensive phones can do.
They also have the advanced security features that are part of the "nice-to-have" list. Because of the phones' reasonable cost and collection of features that exceeds the average, they are both excellent purchases and will perform very well for whomever chooses to buy them.