These days, everyone needs a smartphone for communication, education and entertainment. However, people look for different things when it comes to technology. For girls and young women, they want a phone that is not only functional but also creates a fashion statement. The perfect device is one they can show off to their friends. For this reason, the vivo S1 Pro is the most beautiful Android phone for girls 2020.
---
What kind of smartphone is popular with girls and young women?
The features you look for in a smartphone depend on how you use it. Young men often use their phones as gaming devices. This means that they will want a phone with the fastest processing speeds possible and a high-resolution graphic display.
Older people tend to look at their phones as tools for communication and connection. They want to be able to reach out to their friends and coworkers. They also want to find the apps they require quickly. These users will focus on connectivity and ease of use.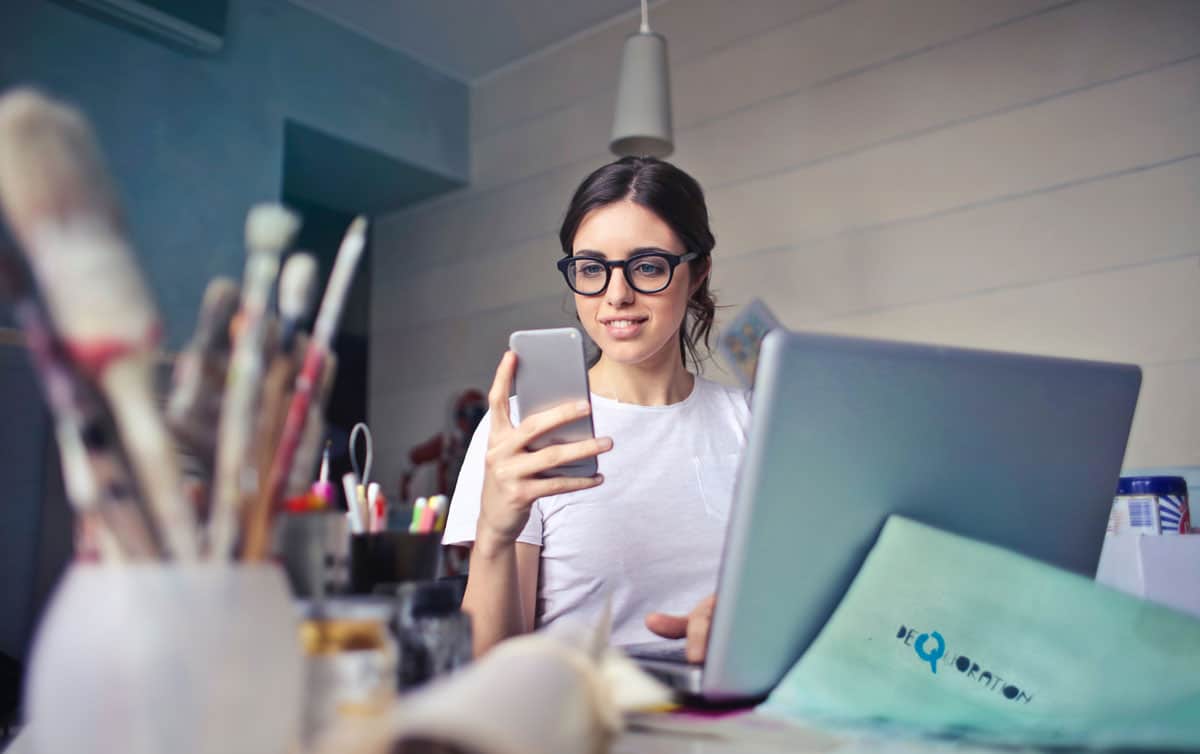 Young women and girls may be involved in gaming and certainly want to text with ease. More than others, girls see their phones as part of their social lives. They frequently share images with friends throughout the day. When young women gather together, you will often see them passing their phones back and forth to show pictures to one another. This means that they will put a greater emphasis on the look and style of the phone along with the quality of the selfies it produces. If you are wondering which Android phone is the best for girls, the S1 Pro may be the phone you are looking for.
---
A Technological Fashion Statement for Girls
The S1 Pro has a unique combination of fashion sense and functional technology. This is a device that will help girls stay in touch online and fit in with their friends in real life. The powerful features are surrounded by an eye-catching design.
Beautiful Design Touches
The S1 Pro is a phone your friends will notice when you start taking pictures. The phone case comes in shimmery colors such as Fancy Sky and Knight Black. These metallic gradients stand out amidst a sea of solid-colored phones.
vivo has also changed the design of the rear camera collection. Instead of a standard line or square, the four lenses are set in a diamond shape. For the designers, the exterior appearance of the S1 Pro was meant to make people think of fairy castles and fantasy.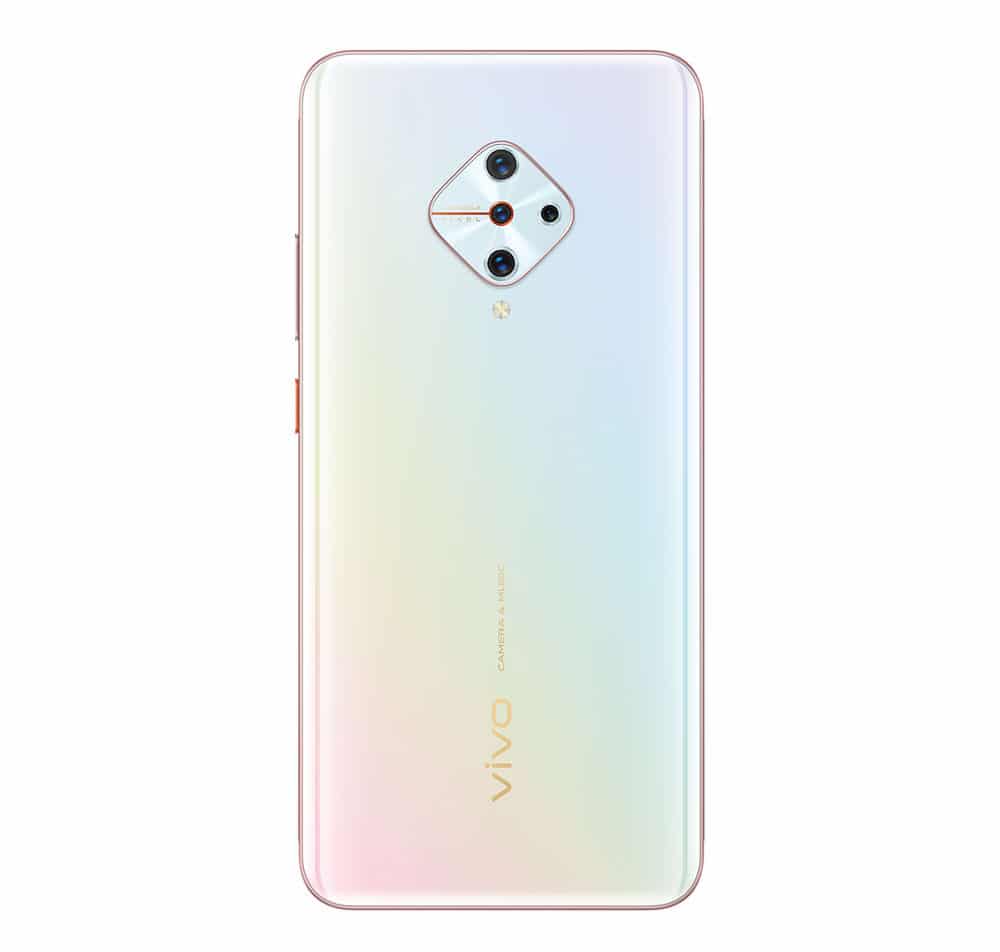 The screen on the S1 Pro enhances that vision. The phone has an ample 6.38-inch display with full high definition capability. Any image you put on the screen will look as beautiful as the phone itself.
Limitless Photography Possibilitie
With each generation of smartphone, Vivo has been improving the camera technology. The diamond-shaped set of cameras is full of artistic possibilities. The main camera has a 48-megapixel lens that is perfect for everyday photography. It is powerful enough to capture vivid colors and sharp details. The next camera is an 8-megapixel wide-angle lens. This camera will let you share the big picture of where you are.
The 2-megapixel macro camera is meant for close-ups. If you want to show your friends what you are having for lunch, this camera will give them a clear picture. It is also a great tool for artistic close-ups of flowers and anything else you want to show in detail.
The final camera on the rear is the 2-megapixel bokeh lens. This lens is for creative shots with a soft background. It will help draw focus to objects in the foreground of the shot.
Supreme Selfies
For girls and young women, taking selfies is an essential part of owning a smartphone. If the phone cannot deliver good quality, it is not worth the price. The S1 Pro delivers high-quality selfies and includes tools to make them even better.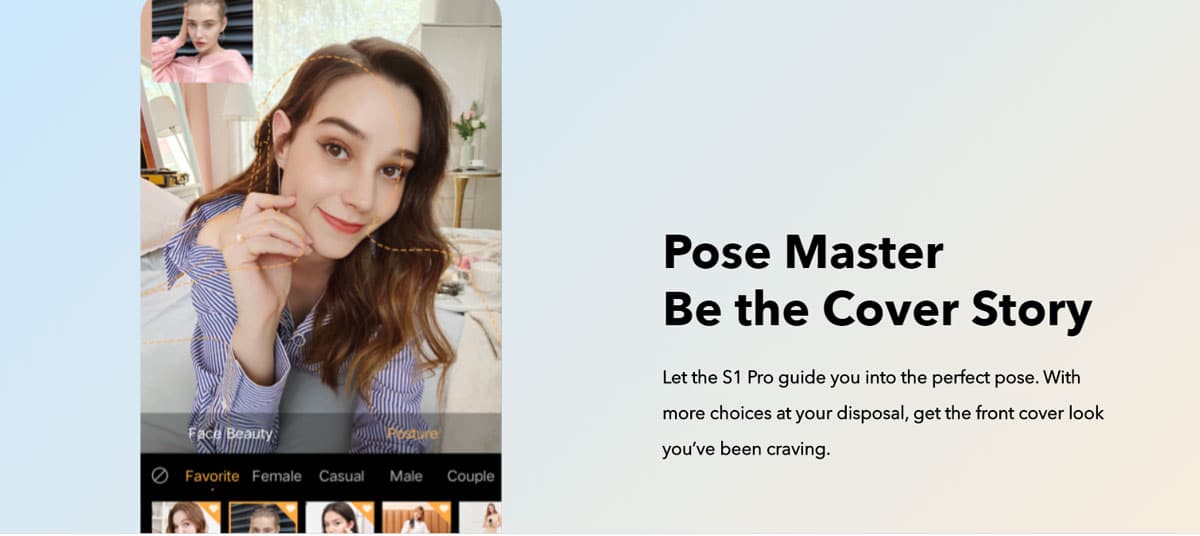 The 32-megapixel front camera takes pictures that are clear even when you zoom in. The phone also includes Pose Master software that helps you pick a selfie pose and line yourself up just right. The AI Face Beauty program can enhance your image so that you have the best look possible. These are pictures that you will be excited to post on your social media page or send to your friends.
Long Battery Life
Some of the most important features of a smartphone are not the most exciting. However, you will notice them if they are missing. Battery life is a critical piece of anyone's smartphone experience. If your battery dies too quickly, you will lose some of those important shots.
The S1 Pro has a 4500-mAh battery that can power the device for a day and a half with normal use. It also features fast charging so that you are never without your phone for very long. With a battery you can trust, you will never miss the opportunity to capture a memory.
Processing Power
No matter how you use your phone, its performance depends on the technology it has under the case. Enhancing your pictures takes a great deal of processing power. With 8 MB RAM, 125 MB ROM and the 665 Qualcomm Snapdragon Processor, the S1 Pro can make the massive amounts of calculations required to quickly turn pictures from basic to amazing.
Impressive Connectivity
Users depend on multiple connections to make posting to social media and photo-sharing simple. This device has the basic capabilities that you would expect like Bluetooth, GPS and 4G wireless connectivity. It also allows for other physical connections like a standard USB Type-C port. A hidden panel makes it easy to install and remove an extra Nano SIM card or microSD card for extra connection and storage. However you want to reach out to your friends, this phone will let you do it.
---
The vivo S1 Pro Will Help Girls Get More "Likes"
In the smartphone era, sharing stories and pictures of their days is a big part of the way girls and teens communicate. They take pictures of the things they see around them. They take selfies to show off their lives to their friends. These pictures help tell stories and make connections.
Social media is a two-way street. You post your pictures and your friends react. People pay more attention to pictures that look good. Food pictures often look unappetizing in poor lighting. A phone that takes excellent close-ups can make people feel jealous about your meal.
Poor-quality selfies fail to show you as you see yourself. With the features on the S1 Pro, girls can take pictures that everyone will "like". Gaining the approval of her friends on social media can go a long way to helping a young woman gain self-esteem.
vivo S1 Pro is a smartphone that girls will be proud to take with them everywhere. Having an excellent phone will encourage them to develop both real-life and online friendships. With its impressive features and unique style, girls will love and enjoy the S1 Pro.