vivo V19 Neo helps you take a photo like a pro
vivo V19 Neo has been making people crazy by its impressive offerings and powerful camera performance, which satisfies the want of every selfie lovers with its wide-angle and night mode by fitting more people in one shot.
The camera software has many more offerings for your comfort in the desired budget. In this article, we will be discussing five key terms you should know for AI quad cameras in vivo V19 Neo. It would help you understand how to use smartphone take a photo like a pro.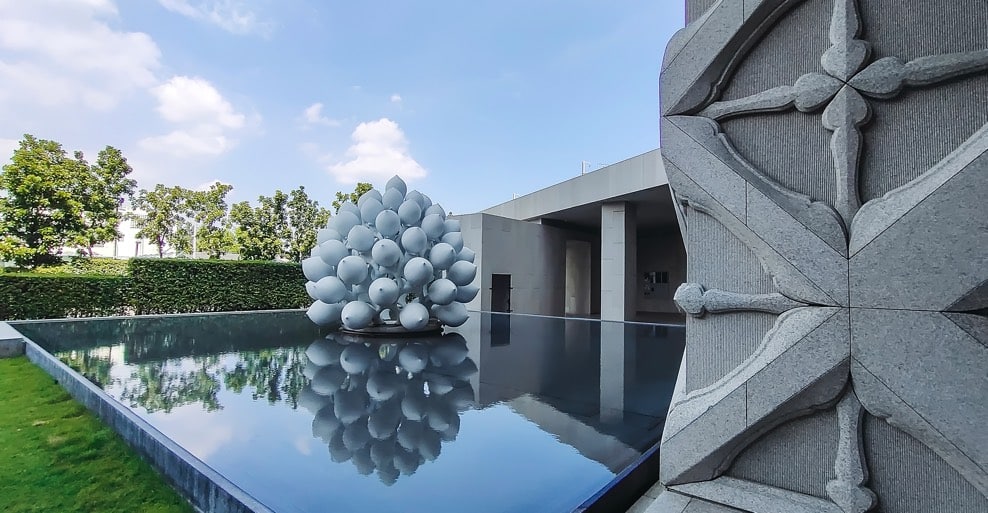 ---
The Most 5 Important Terms in vivo V19 Neo AI Quad Cameras
1. Aperture 
Aperture is one of the most crucial elements which refers to the size of the lens through which the light can enter.
It's divided by the ratio of focal length to the opening size, and the lesser the f stops are, the wider would be its opening. A wide aperture could result in a smaller depth and can enhance the bokeh effect.
The wide aperture helps keep more focus on the image, especially when you want to reduce the blurriness for capturing shots. This is what vivo V 19 Neo has mastered in with quad set up of 48 megapixels with a quad-camera setup, which comprises to 48MP main sensor, 32MP/Rear 48MP+8MP+2MP+2MP which matches somewhat with vivo V19 Neo AI quad-cameras.
You can also find some amount of fish shots, especially in low lights, with more deterioration. The aperture consists of f/2.45 Rear: main f/1.8, wide-angle f/2.2, bokeh f/2.4, macro f/2.4, which helps in increasing the versatility of the camera.
The post-processing pleasures' eyes and pictures even stand out in low-quality scenarios with accurate colors. It also has a portrait mode to blur out the background or discoloring it by keeping you the main subject.
You can also switch to bokeh mode, which allows you to set the level of blurriness. It also has a pose- master feature which provides you with pose stencils, Burst, Gender detection, AR stickers, Pose Master, Filters, AI Makeup, Super EIS for videos, Super wide-angle (Photo+Video), Super macro, SLO-MO, PRO Mode, Panorama, AI Scene Recognition, DOC, etc.
---
2. ISO
ISO is next to such vital terms known for AI quad-camera in vivo V 19 NEO, which represents cameras' sensitivity of cameras' digital sensor to light.
The higher the number, the more sensitive and ideal it is. This is because it allows us to shoot effectively in lower light conditions and specialize in nighttime photography, which is the most exotic feature of viviV19 NEO.
The front of vivo V 19 NEO consists of two lenses with a punch hole inside it. The 32-megapixel camera, an 8-megapixel ultra-wide-angle secondary shooter, provides a more extensive view.
The ISO thinks of your eye sensitivity by reducing the brightness. You can make such adjustments with these features during bright sunny daylight to strike for perfect balance, which is somewhat similar to vivo V19 Neo camera settings.
The camera-specific features make it more special like Aura screen light, which illuminates the screen by adjusting the brightness and contrast, temperature with the lighting conditions.
However, it could be better if AI effects could be turned off. They are a delight and clicks impressive shots in bright lights.
Besides this, they very well manage to assess the skin tone correctly and give options for beautification, making it the main attraction of the phone.
---
3. Shutter Speed
Shutter Speed is known as the length of time the shutter is opened during an exposure. The speed varies from fast as 1/2000th of a second like a freezing split moment to slower speeds like 1/4th of a second, which is n't for blurring the moving objects.
The dynamic range also has a significant role play as it refers to how much data could be captured with extreme ends of exposure during a single shot. It enables us to take chances with greater exposure while balancing the shots.
During multiple shots, the shutter speeds can vary, which could result in exposure to the different light levels.
vivo V19 Neo has an amazing HDR that combines such a dynamic range of dark and light variations to form one final product.
The shutters while open allow the time for light to enter, and vivo V 19 Neo makes a fantastic combination of aperture, shutter speed, and ISO, also known as the Exposure Triangle.
These three elements help each other to determine the photographic appearance. One must know how to balance the changes because one can impact the others.
The phone gives vibrant outcomes of pictures with stability due to its fast shutter speed, which locks the focus quickly.
The primary lens can capture up to 48 megapixels but doesn't give options like HDR in its software. So, in comparison, the regular shots are much better than the dynamic ones.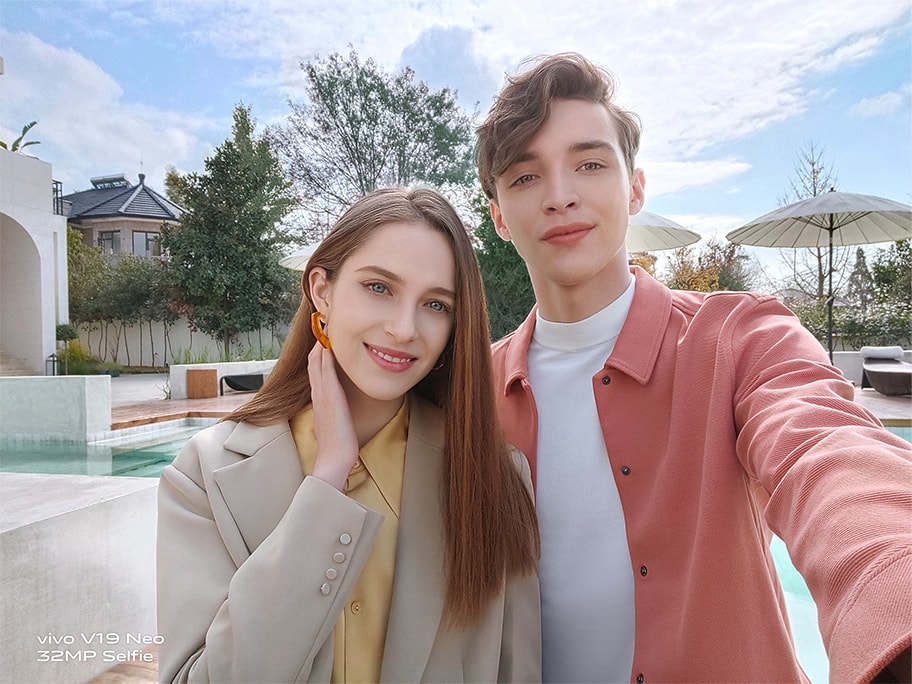 ---
4. Image stabilization
Optical image stabilization is one such feature that enables the movements of the small camera during the exposure. The micro installer inside the camera adjusts itself while moving the lens slightly to stabilize the shot with its mechanical technique.
It doesn't require any software, and further, you don't need to compromise with the quality. Some phones also feature electronic image stabilization, where the software helps detect movements and applies a correction to it while preserving the image.
The vivo V19 NEO pro also holds similar features where the phone clicks multiple images with variant exposures and combines them for giving more efficient output. To avoid blurriness, you need to keep the camera still for a few seconds.
The video recording shots get stabilized at 1080p @30fps. There is also an option of ultra-stable mode, but it doesn't work with the front camera.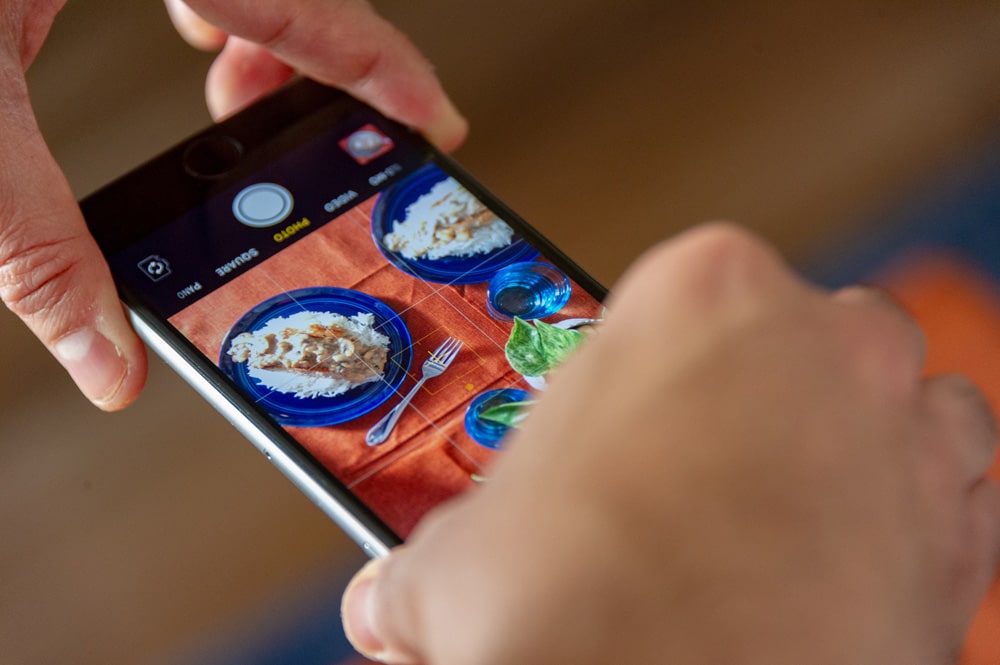 ---
5. Zoom
vivo V19 Neo is enlarged with amazing zooming features like optical zoom, which makes the subject appear closer to further to get your closer shot without ruining image quality.
On the other hand, digital zoom offers a similar effect but without any mechanical work by making the subject closer by cropping, which destroys the high resolution.
It would be better if they could have used hybrid zoom, which combines both optical and digital to enhance the quality by switching between a dynamic range of focal lengths.
The present feature of vivo V19 Neo helps to capture pictures with 2X optical zoom and 10X digital zoom with minute detailing even in low or lit light situations.
They result in big files, but the zoom in can make anticraft noticeable. The wide-angled is restricted to 105 degrees but is lower in quality when compared to the primary one.
The features of video recording are also excellent and allow footage up to 4K 30fps or 1080p 60fps. However, if an ultra-wide lens does so, it can cause a loss in quality compared to the primary lens.
The phone captures smooth footage with the help of ultra-stable mode toggle. It could have been great if there were a toggle between ultra-wide and 2x digital zoom on the right side to switch on it without missing the moment to capture quickly.
But still there exists a great deal in this budget with these features. For close up shots to work well, the users can try clicking the subject from the distance of 4 centimeters. The phone can be compared to expensive phones trending in the market right now.
---
Conclusion
The phone including vivo V19 Neo,has much to offer like you can change your color of skin tone, sharpen your nose, and much more within this software.
You can disable the beauty mode and will find it close to the real one. Its multiple exposure algorithm allows minimal noise in low light under artificial lighting.
The Aura light can also have a feature that can turn the whole screen white while appearing your face in oval cutouts.