Have you ever wanted to capture the perfect selfie on a smartphone? Look no further because the latest flagship smartphone from vivo is here! With a special emphasis on the front camera, vivo V21 5G is designed for those who love to capture the world through their lens.
vivo aims to bring the best ever selfie camera on a smartphone to all audiences. The vivo V21 5G is designed to help even amateur selfie-takers step up their game. The 44MP OIS front camera has an array of features that can help you become the next smartphone selfie expert.
Tips to take a perfect selfie with vivo V21
Now, you may have a smartphone that can take the most dazzling selfies in any light, but what good would it be if you did not know tricks to take great selfies? To help you take sharp and perfect photos in any condition, we have a few tips:
Perhaps the most important aspect of a selfie is the angle. For optimal results, always take the selfie from above. Whether you want to use a selfie stick or just your hands, taking a selfie from above always gives you good results. The reason for our insistence is down to the fact that taking selfies from below distorts the images. It makes the less distinguished features of your face stand out.
You will also most likely end up with a double chin, so it would be best not to take selfies from below. Luckily the vivo V21 5G can help you experiment and find faults in your selfie on its 6.44 inch AMOLED FHD+ screen.
Any good photographer will tell you the importance of lighting in taking pictures and selfies are no exception here. Before you take any picture, you must find a good source of light in your area. Remember you want the light to be in front, as backlit conditions often yield unsavory pictures. Having the light in front of you highlights important details of your face, thus making your selfies look sharper.
But worry no more, whether you are in a good lit room or not, vivo V21 5G got you! It has dual selfie spotlight designed to help get stunning selfies in low light. It shines on you from two angles, helping illuminate your face perfectly.
Good Poses & Facial Expressions
Now that you know the importance of angles and lighting, it is time to focus on the subject, which is you! Yes, how can you be a smartphone selfie expert without mastering poses and facial expressions? Thankfully, we have compiled some tips to help you get the perfect selfie on a smartphone!
Squint: Squinting may not be the most ideal pose in real-life situations, in fact, squinting for prolonged periods will give you wrinkles! However, if you squint in selfies, it turns out better. If you don't believe us, try it! Although we suggest that you do not squint too much and get that awkward crow's feet in your selfies.
Selfie face: Nobody gets a good selfie on the first try and fortunately there are no limits on trying. We suggest that you pick a selfie face'. Yes, you should indeed pick out a look that works best on selfie cameras. Practice in the mirror, take tons of pictures, balance out the smirk and the squint, once you like it, you have your selfie face.
Smile: So, what if your elfie face' looks odd in certain situations or does not suit the moment? Smile, just smile. It is as simple as that; nothing conveys a more genuine expression than a smile.
Avoid sunglasses and hats: Selfies show our face in the best possible manner, so why should you hide any features? Avoid wearing sunglasses as they hide your eyes. Hats do your face no favors either and can make your head look rounder than it is.
With TikTok videos and Instagram Reels becoming the new fad, there is a new type of selfie that is gaining popularity, the video selfie. Recording videos on your front camera has become quite common and chances are you have seen a lot of people do the same. You too can join in with your newly learned selfie-taking skills. Learning how to take video selfies can help you express and record your life from a brand-new perspective.
Apart from the utility for mobile applications, knowing how to take video selfies can help you shoot good content for vlogs. Vlogs are a great way to record your life and through the vivo V21 5G's ultra-stable recording feature, thanks to the OIS front camera, you will be able to record buttery smooth footage of your adventures. Moreover, you can also utilize the dual-view video function on the smartphone to capture a unique medley of video footage.
vivo V21 5G Selfie Features You Can't Resist
Now that you have learned some useful and handy tips on taking selfies, it might be time to apply them. Alas if your smartphone does a lackluster job of taking selfies, you should look at other options. The vivo V21 5G has a suite of features that can help you take the perfect selfie.
Dedicated camera: The smartphone comes with the world's first 44MP front camera with OIS. This combination delivers the sharpest images with absolutely no blur.
AutoFocus: The Eye AutoFocus feature helps your face be the center of attention from any distance. It additionally helps you take superb portrait photos.
Super Night selfie mode: The vivo V21 5G uses an industry-leading ISOCELL Plus 2G technology to get the best out of low light conditions.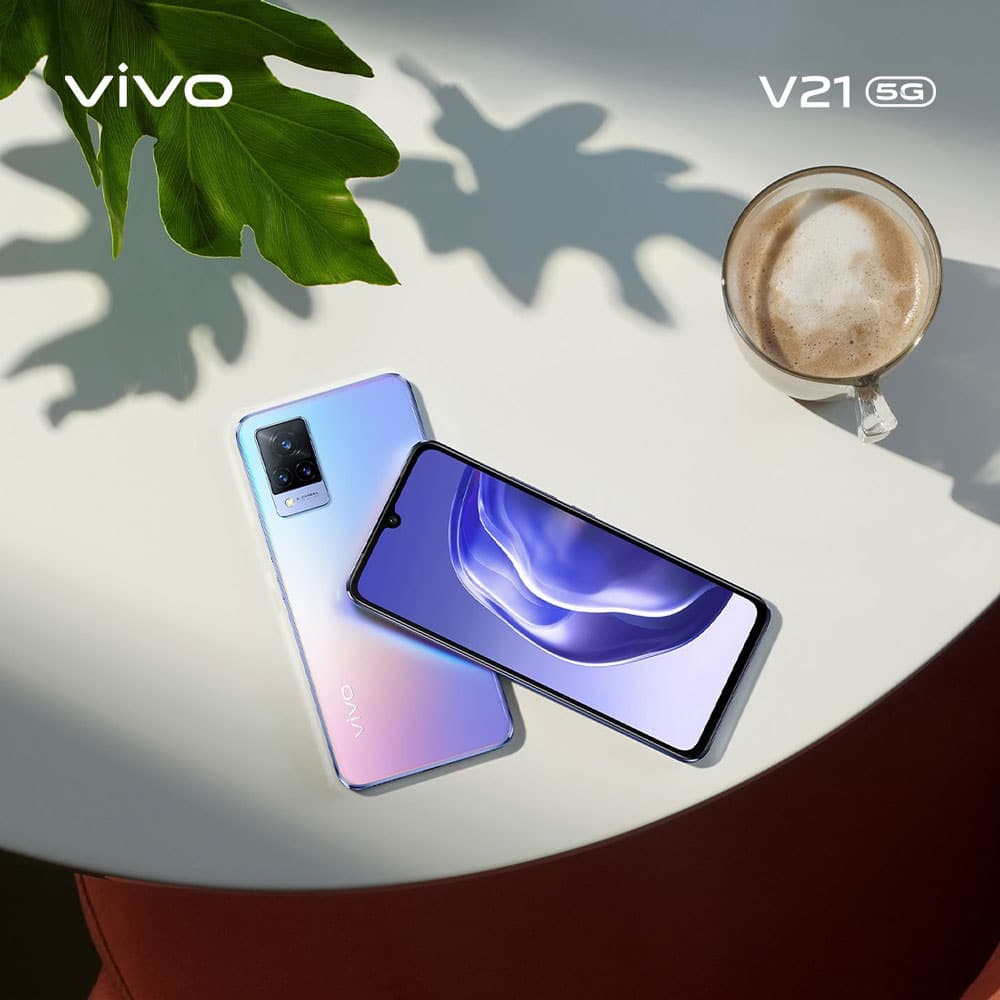 If there has ever been a feature-packed smartphone intended for selfie-takers, it is the vivo V21 5G. Featuring an industry-first 44MP OIS-enabled front camera, it is built to take the perfect selfie anytime, anywhere. The use of ISOCELL 2G technology combined with optical image stabilization allows you to take a perfect selfie, whether it is day or night. Learn how you can take the perfect selfie on your smartphone today!