Landscape Mobile Photography
Approximately 50% of the world's population (over 3.8 billion people) use smartphones today, and people use these gadgets with various ranges in their everyday lives.
One of the most popular uses of smartphones now is to take great photos and videos to be shared on social media sites like Instagram, Facebook, TikTok, and Snapchat – and this activity is now made easier thanks to high-tech digital and smartphone cameras like the vivo X60 Series. And we're here to help you with mobile photography hacks that you might need to take photos that stand out.
Beginner's Guide: How to Maximize your Smartphone's Camera
There are many people with great smartphone cameras who have no idea how to use them. Having a great smartphone doesn't mean much if you don't know how to utilize the capabilities of your cellphone camera to the fullest.
More smart is more professional for starters. vivo stands out today for offering some of the best innovations in smartphone cameras and for continuing to develop their technology to perfectly match their customer needs.
And their partnership with Zeiss is just the first step to realize the dream of making everyone an expert in photography.
The gimbal-camera is an important but commonly underutilized smartphone camera feature. Anti-shake gimbal system helps to reduce shake when user take photos.
vivo minimizes the mainstream gimbal technology which is a pivoted support system that helps videographers place their cameras. With this technology, your vivo smartphone  can take clear and high-resolution pictures, as the camera sits on a pedestal in a "floating" state, and sudden movements are slowed down.
The tiny camera lens in vivo X60 series is mounted on top of an elevated system that helps stabilize sudden movements. If you look closely at the gimbal camera and slowly tilt the phone around, you can see it move subtly.
Of course, other features like timer, live view, night-shot optimization also comes in handy but is commonly overlooked when you take photos on smartphone. Actually, with this feature, you can zoom in and focus on whatever you want with unmatched accuracy/precision and autofocus at night.
Mobile Photography TIPS and TRICKS for Newbies
If you are keen on kickstarting a mobile photography journey, below are some useful vivo mobile photography hacks for newbies for a more great-looking photo.
I. Make sure your camera lens is clean
This is one of the most basic but commonly overlooked mobile photography hacks. It may appear obvious, but most people take photos with their smartphones without wiping the dirt and fingerprints that constantly cover smartphone camera lenses. To take great photos with your smartphone, make it a habit to wipe your camera lens every time you are about to take a shot. This simple hack makes a big difference to the overall quality of the pictures you take.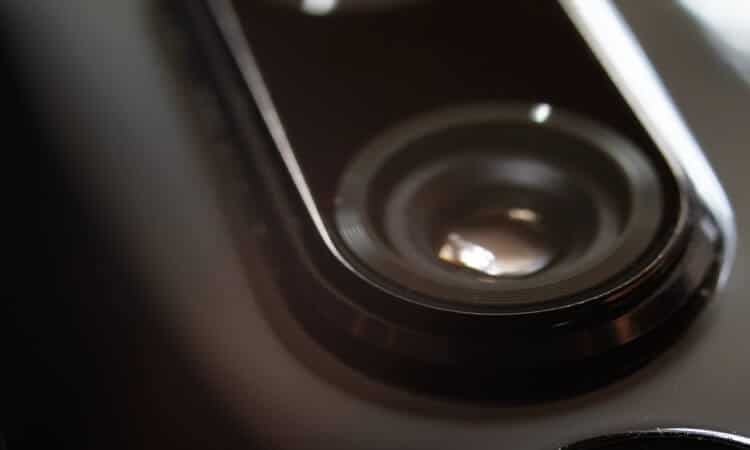 II. Set your focus and exposure manually (or use Pro Mode)
Most smartphone cameras today are more sophisticated than we think. For instance, your camera is bound to recognize faces automatically and focus on them. However, accuracy of this auto-focus feature should still be checked. In such cases, you need to change your focus manually to another subject by tapping on the screen and manually choosing a focus point.
You can also adjust exposure (brightness) manually to control how bright or dark a photo should be. Setting exposure is as simple as taping on the sunburst/sunlight symbol on your phone screen and selecting the ideal exposure.
III. Use the grid and practice creative composition rules
Beautiful mobile photography can be ruined by a crooked horizon. To ensure you have a straight horizon, use the grid. The feature is present in every smartphone today. It ensures all horizontal lines are aligned with grid lines.
This feature also helps to achieve symmetry in creative ways i.e., using reflection instead of simply centering your subject. You can also include foreground interest to add depth and focus on natural patterns and textures to make photos more visually attractive and harmonious.
It also helps to straighten the horizon and use leading lines like paths, walls, and patterns to make a viewer focus on the most important elements.
IV. Always try to use natural light and avoid using flash
While phone cameras are equipped with a flash, one should use it sparingly. Natural light is better. The flash button should be off if there is ambient light or sunlight. If you must use flash, avoid direct focus on the subject or use the feature from a second phone.
Take Photos like A Pro with vivo X60 Series
The vivo X60 Pro & vivo X60 Pro Plus currently stand out  for taking professional-looking photos. The said phones feature the newest technological collaboration between vivo (a leading professional smartphone photography maker) and ZEISS, a leading German optics manufacturer.
vivo X60 Series is a combination of vivo and ZEISS imaging system co-engineered to bring ZEISS' imaging prowess to smartphones. The X60 Series comes with notable camera features and modes that are gamechangers for mobile photography enthusiasts. In fact, there's no need for photography accessories with the vivo X60 Series. The most notable mobile photography features include;
I. ZEISS optical imaging technology
The resulting Vario-Tessar imaging style offers perfect focal length. The X60 Series also comes with aperture optimization and other flagship features like ZEISS's Biotar portrait style. The vivo X60 Series also benefits from features such as ZEISS lens nano-coating that enhances light transmission and reduces reflections, resulting in unmatched image clarity and sharpness.
ZEISS optical imaging technology enables users to have custom professional photography features like rare definition, render center sharpness, and harmonious bokeh on a smartphone.
This feature allows unmatched freedom of movement by taking still images and stabilized videos. The vivo X60 Pro & vivo X60 Pro Plus feature a next-generation Gimbal stabilization 2.0. Now, getting clearer shots in dynamic motion is effortless using this feature. Most importantly, videographers will not need external gimbals.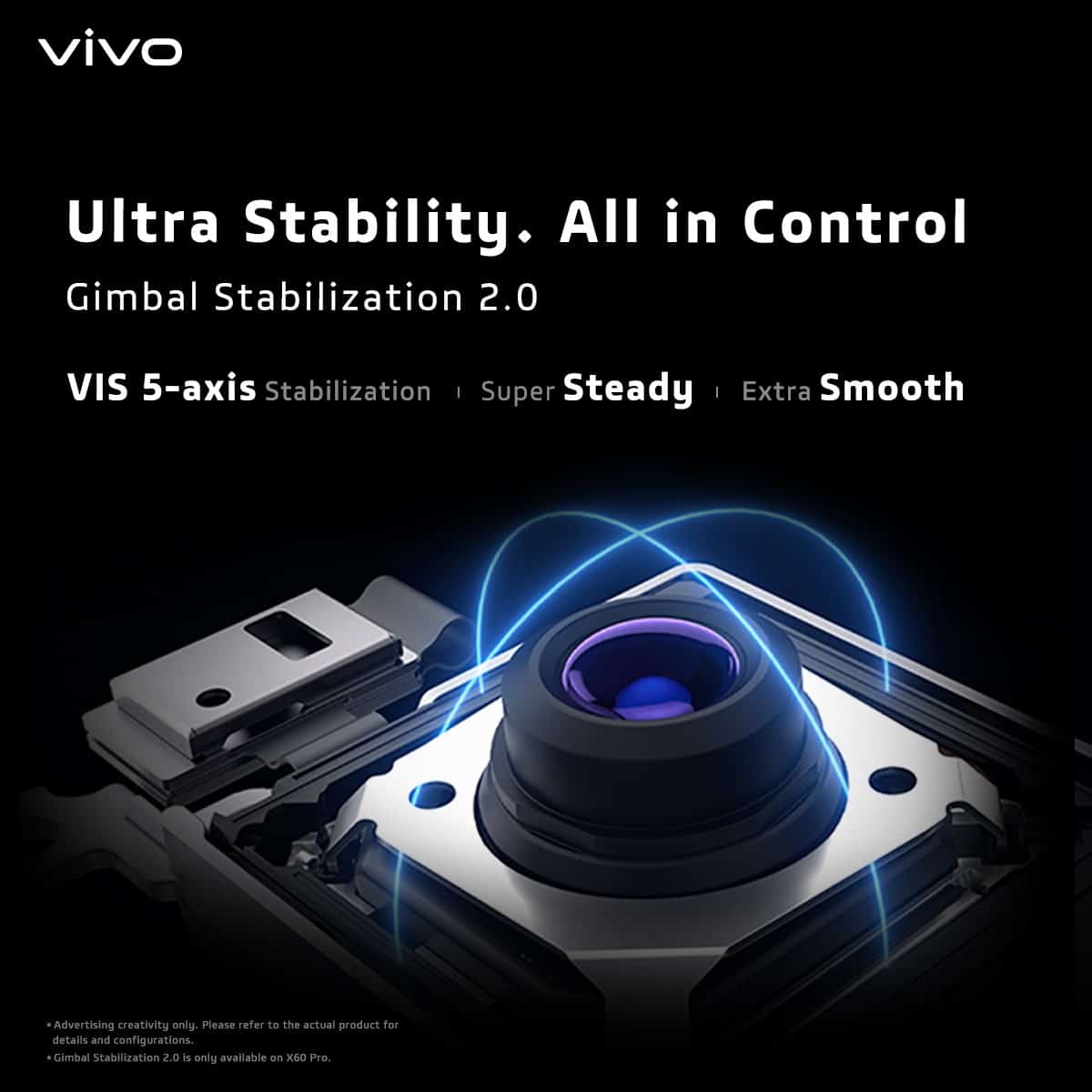 III. Diverse Multi-modal Mobile Photography
The vivo X60 Series also has a collection of diverse, impressive photography features missing in many leading smartphone brands today. The multi-modal features in predecessor phones (X50 series) have been improved to match the latest photography camera tech. Examples of multi-camera modes include super pano, pro sport mode, kid's snapshot, HDR Super night, ultra-wide night, and flash portrait flash modes.
You don't need the latest photography camera when there are powerful smartphone cameras like the vivo X60 Series capable of taking professional-grade photos of sceneries and great moments. With features like Gimbal stabilization, ZEISS optical imaging tech, and diverse multi-modal mobile photography in the vivo X60 Series, there's no need for extra photography accessories. Just follow the simple mobile photography hacks discussed above to take the best professional-quality photos possible.