Vlogging has become a mainstream fun and productive way to express life. While almost everybody wants to vlog, the majority doesn't know how to do it right. So, what does it take to be a professional vlogger? The short answer is a superior smartphone for video making and a clear understanding of vlogging.
In a nutshell, almost all content creators are frantically searching for the best smartphone for vlogging. Below is a vlogging guide for not just the experts, but also for the expert vloggers, and reasons why the vivo X60 is the best smartphone for vlogging if you lack a professional camera and equipment.
The phrase "vlog" originated from "video blog," where instead of words, the medium is video content which is more often personal stories that are filmed by the subject themselves.
Contrary to popular opinion, vlogging does not necessarily require professional equipment such as a professional camera. A simple yet powerful smartphone for video making is all it takes to create professional vlogs.
Vloggers create contents to connect with an audience via shared ideas and experiences. It is essential to understand that there is a wide audience of viewers ready and willing to engage with your vlog, provided your vlogs align with their interests and your video is top-quality.
There are two basic styles of vlogs, namely talking-head and follow-me-around.
Talking Head Vlogs. Here, the vlogger sets the camera on a tripod statically. The vlogger then engages the audience in a story or walks them through a process or product. Examples of talking head vlogs include cooking videos and make-up tutorials.
Follow-Me-Around Vlogs. Here, vloggers record details of their entire daily activities in different destinations. This style is common among travel vloggers and dedicated a-day-in-the-life vlogs.
5 Steps to Start Vlogging with vivo Smartphone
Generally, every business has its niche, and vlogging is a business on its own. Your first step to vlogging is going to be identifying your niche which is going to be the central theme of your vlog channel. Expert vloggers tend to align their niches with their interests. Are you a beauty expert? Do you have a passion for gaming, fashion, or cooking?
Fortunately, your niche can be just about anything. As long as there is a sizeable audience willing to watch your vlogs, you can notice success in any niche. Consider a niche you are passionate about and that you will enjoy vlogging. Some niche examples for vlogging include:
Fashion
Food
Storytime videos
Tutorials
Product reviews
Gaming
Tech videos
Step 2: Identify Your Audience
The next step is to align your niche with your target audience. You need to find your audience, learn the audience, most subscribers and viewers and what they like.
YouTube as one of the leading vlogging platforms, is a colorful place that provides a wide variety of video styles that you can take inspiration from for example, the same fun and bubbly video style common among beauty vloggers won't cut it if your audience is purely middle-aged professionals. Cater your content to your audience to increase your chances of success.
Step 3: Choose Your Vlogging Equipment
One of the common misconceptions with vlogging is that you need to spend thousands of dollars on a high-end video camera. Even the most successful YouTube vloggers did not start with such high-end gear.
The alternative to an expensive camera is a fantastic smartphone for video making. Smartphone manufacturing companies such as vivo have introduced the best smartphones for vlogging. Ultimately, you can comfortably use vivo to vlog without breaking the bank.
The vivo X60 is one of the best smartphones for making videos. It is one of the latest products from the giant smartphone brand.
vivo X60 uses a Gimbal Stabilization 2.0 in the ultrawide camera module. This feature appears to be a sensor-based stabilization array that offers gimbal-like stabilization performance. When shooting 4K videos, you have sensor-based stabilization for the ultrawide 2x and 1x camera modules.
The smartphone features the ultra-OIS stabilization feature that makes the smartphone ideal for video making. Optical Image Stabilization (OIS) is a hardware solution using a micro-electromechanical system gyroscope to detect movements and adjust the camera accordingly.
As such, if your vlogging content involves plenty of movements, rest assured that the vivo X60 is the best smartphone for vlogging with the OIS stabilization feature. Combined with vivo X60's ability to shoot high-definition videos, it is ultimately the best smartphone for video making.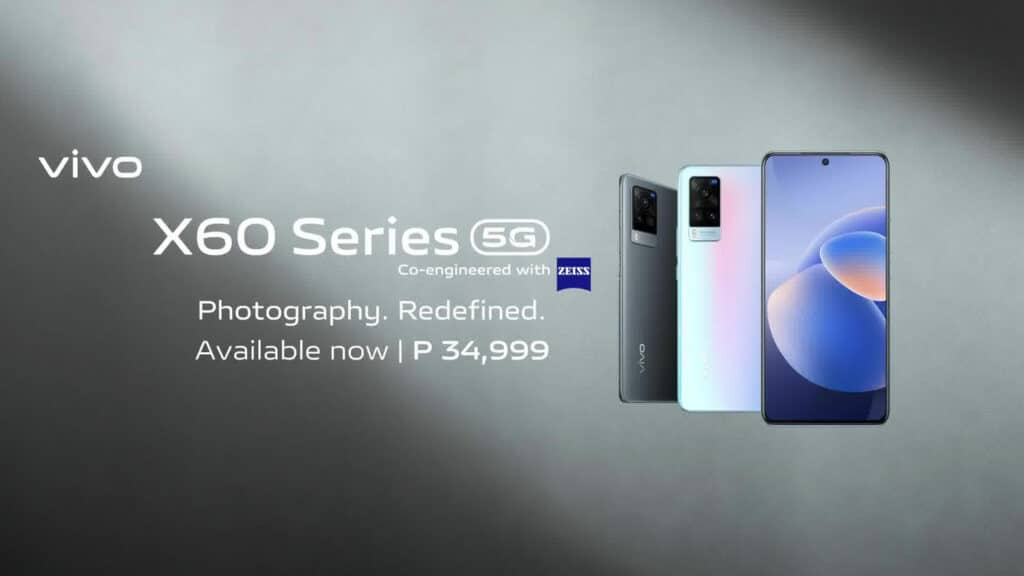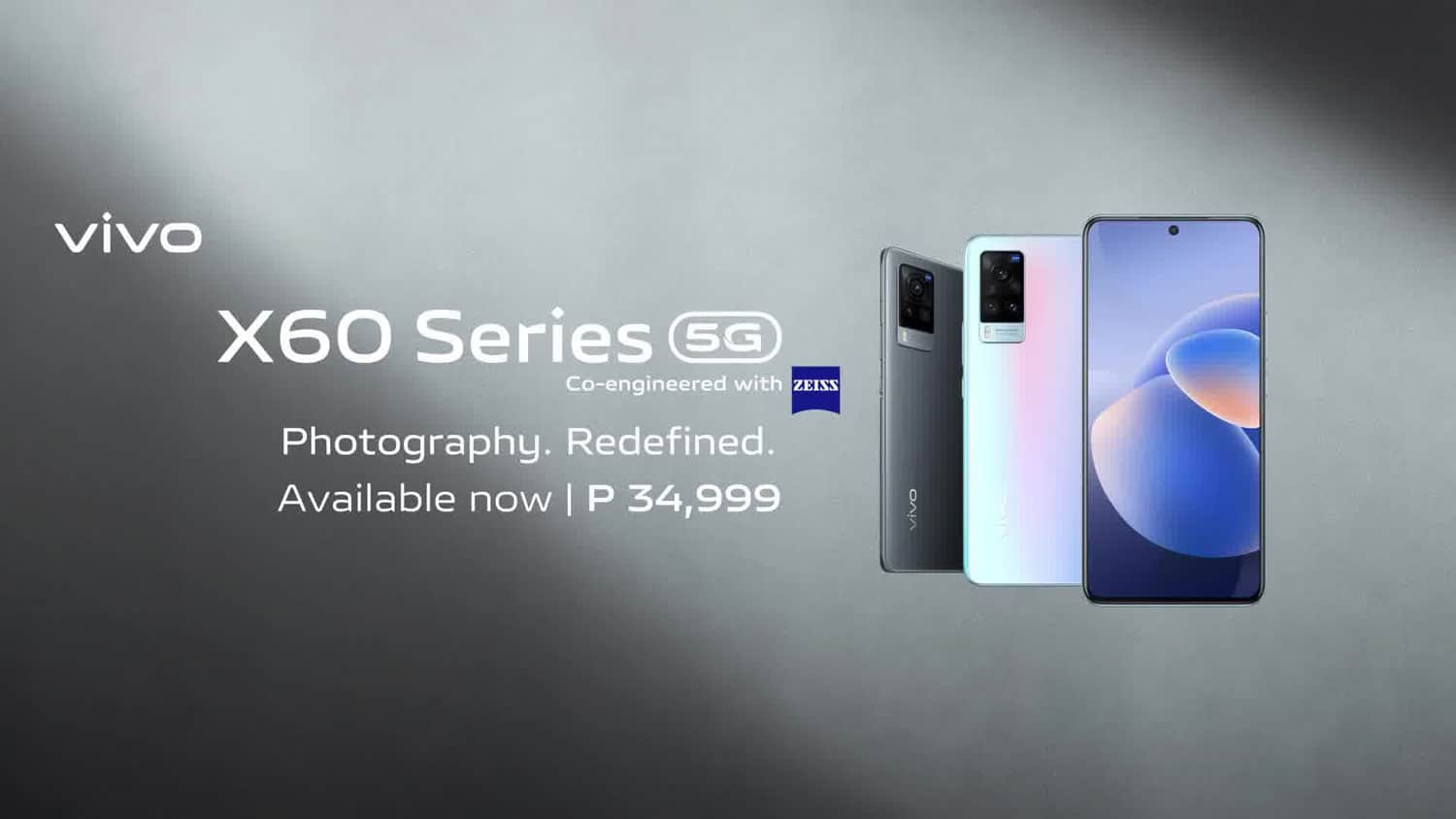 Step 4: Produce Consistently
Vlogging requires a consistent production of content. The more frequently you post a vlog, the more likely you are to remain in your audience's minds and stay relevant. Most expert vloggers went unnoticed in their first years of vlogging, but this does not necessarily imply that you will go unnoticed.
One of the ways to stay relevant and grow your audience apart from engaging them consistently, is to make your audience become a regular part of your life if you are in it for the long term.
Step 5: Analyze Your Performance
Platforms such as YouTube grant you access to analytic tools that you can use to grow your audience. The YouTube Creator Studio grants you access to some vital analytics information. You can use such information to adjust your vlogging content accordingly as your channel grows.
Analyzing your performance allows you to understand your audience better and what they like the most.
vivo X60: More than Photography
Ultimately, vivo X60 has proven beyond doubt its capability to dominate the smartphone industry, especially when it comes to practical features such as the camera. Besides being the best camera smartphone for vlogging, here are reasons why it is a smartphone with a high profile:
vivo X60 has different connectivity options including Wi-Fi, USB Type C, Bluetooth V5.10, 3G, and 4G. Most importantly, it supports the latest 5G fast internet Speed.
It has a Gorilla Glass 6 front and back builds for that extra strength and protection against scratches.
It has a 6.56-inch AMOLED touchscreen display with 1080 x 2376 pixel resolution at a pixel density of 398ppi and a 19:8:9 aspect ratio. Whether you are watching or editing your vlogs, these specs guarantee amazing and clear display on your screen.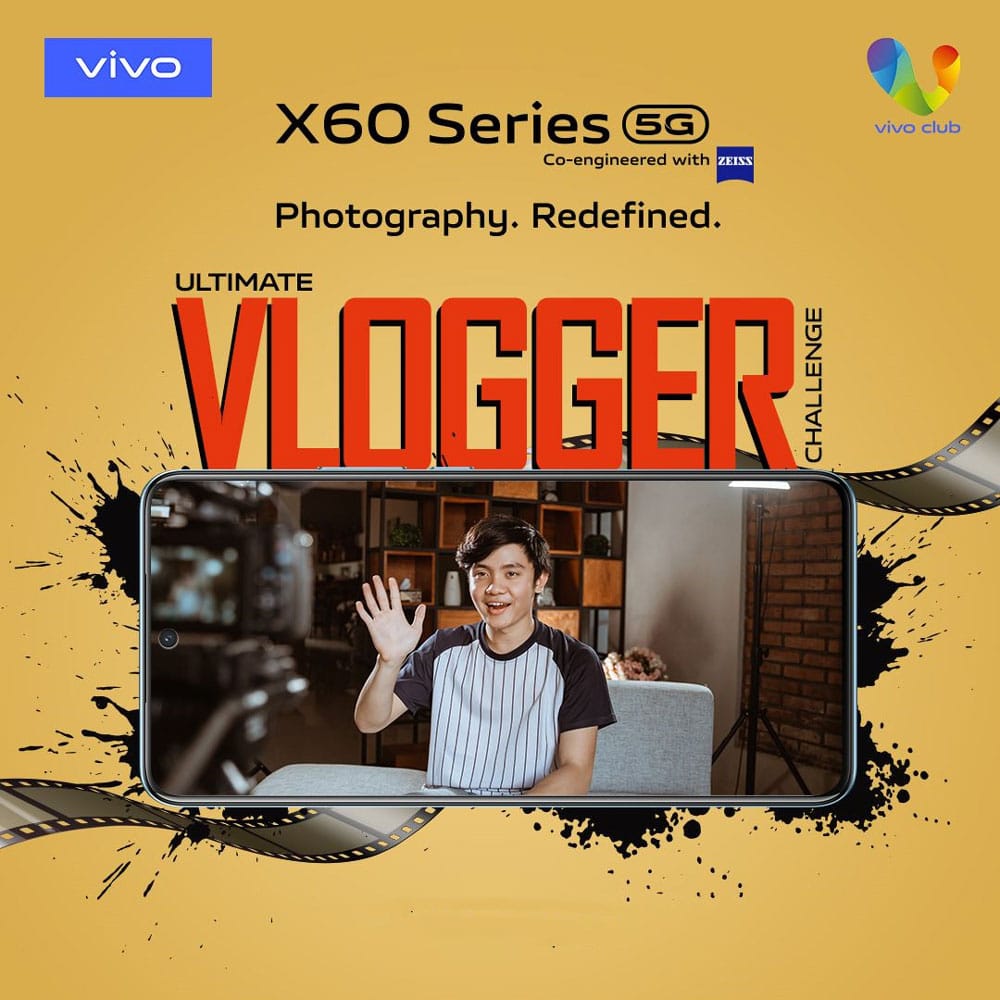 Quad Main Camera Setup. It packs a 48MP primary camera with an f/1.79 aperture, a 13MP with an f/2.46 aperture, and another 13MP camera with an f/2.2 aperture. Additionally, the rear camera comes with an autofocus function. This rear camera setup ensures clear video recording and image taking, making it an ideal camera smartphone for vloggers.
The phone also sports a 32MP Selfie Camera with an f/2.45 aperture. Whether you are using the selfie camera on a tripod stand or holding it in your hand, rest assured, you will achieve superb video quality.
There are two memory options, including 12GB RAM/256GB ROM and 8GB RAM/128GB ROM that is expandable. At your discretion, you can easily extend RAM in case you are editing huge vlog content on your vivo X60.
The phone is powered with a 4300 mAh non-removable battery supporting proprietary fast charging. It gives you a full day of on-screen time, making it ideal for traveling vlogs.
The phone also has sensors, including an accelerometer, compass/magnetometer, ambient light sensor, in-display fingerprint, and proximity sensor. It also supports face unlock. When combined, these features offer superb functionality.
Do you want to be a professional vlogger? Besides having the will, determination, and inspiration, there are five basic and elemental steps you need to vlog like a pro. Firstly, you need to find your niche then discover your audience.
Once you know what you want to vlog about and have the viewers for it, get into the logistics of acquiring gear, which should include a superb camera smartphone. vivo X60 is the guaranteed smartphone for making videos with the same quality as a professional camera setup but with lesser investment.
Once you are set up, produce amazing content consistently while gradually analyzing your performance and growth. With time, you are bound to notice results in every aspect desired.
For more information on the best smartphone camera for vlogging, reach out to us for expert guidance and recommendations. We will also link you to the vivo X60, the best smartphone for making videos in 2021.