Knowing How to Choose the Right Mobile Phone Is Necessary
Choosing a smartphone is like choosing a long-term companion. After all, the time you are accompanied by a mobile phone can even be longer than that with your partner. Hence, how to choose a good smartphone that meets all your needs becomes a tough task as there exist so many features to chew over.
Here are some things to consider before buying a cellphone:
To begin with, set a reasonable budget for the new phone within your financial reach. It is depressing to include all features you need but ends up with an unaffordable high price.
Let's take PHP 20,000 for example to see what you can get within this budget. The final price may slightly fluctuate around this number.
After setting a budget, it is fundamental to define several clear-cut demands based on your preferences and compare cellphone specs side-by-side. Smartphones recommended by sales or your friends don't suit you all the time, as the features one needs the most can vary from person to person. You don't want to pay for something you'll never use.
Top Rules In Buying A New Smartphone
Please keep in mind the rules down below before landing on a new cellphone:
1. Processing speed always comes first
Processing speed is a final effect affected by many factors, among which the smartphone processor (also known as chipsets) and RAM (random access memory) have the greatest impact.
It is tedious to explain how to choose a processor; a simple rule here is, if you use an Android system, the greater number following the same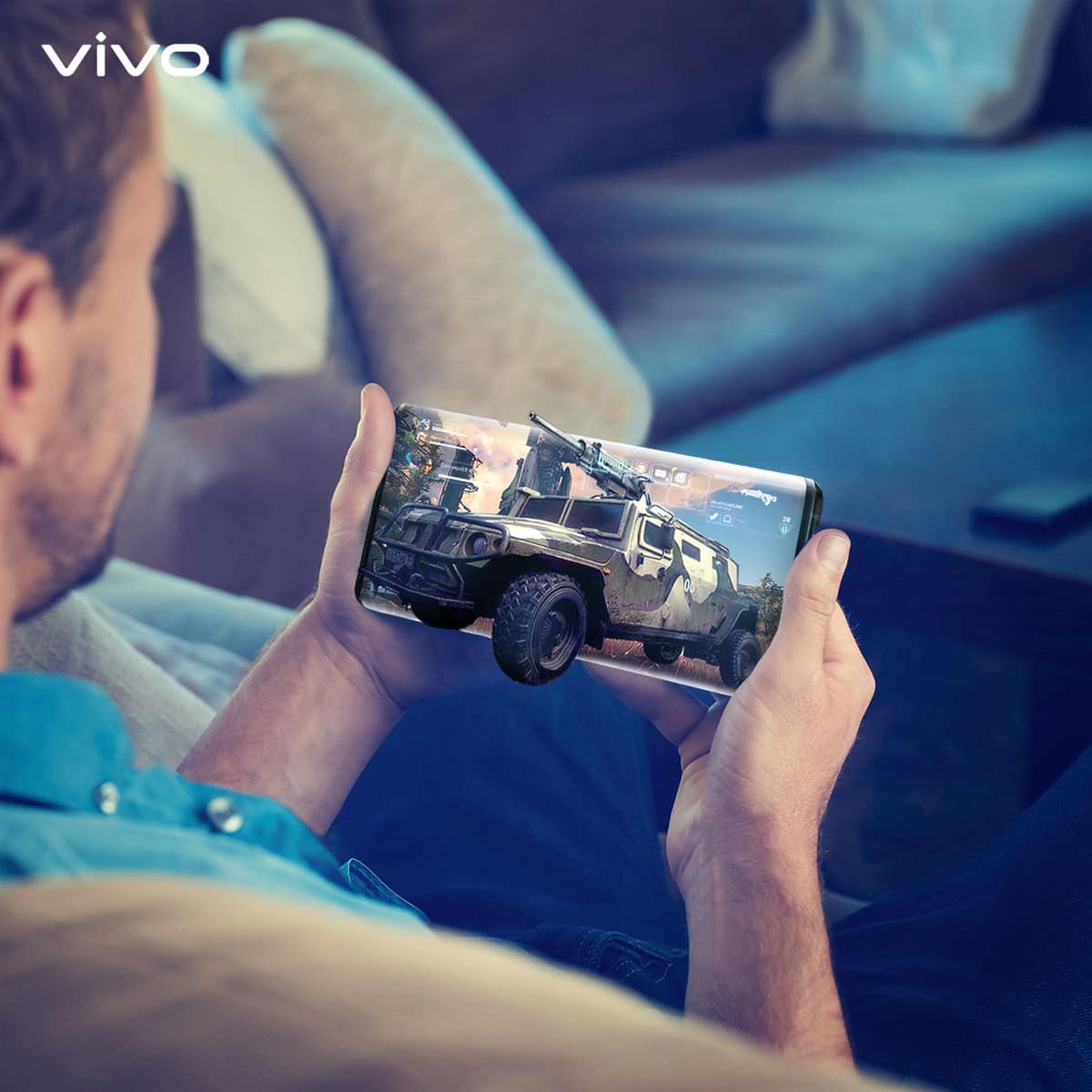 processor brand and series usually comes in faster-working speed and higher price.
For instance, a handset loaded with Qualcomm Snapdragon 720 G performs better than that with Qualcomm Snapdragon 439 if everything else constant.
However, the RAM also plays a significant role in determining the processing speed. Simply put, RAM determines how many applications your phone can run at the same time (including foreground and background).
Can we find a smartphone that operates seamlessly without exceeding the budget we set (PHP 20,000)?
Yes, the vivo V20 series is what we are looking for. Partnered with a Qualcomm 720G processor and 8GB large RAM, it will provide you with fast swiping and smooth user experience.
If you are a heavy smartphone user, you may easily panic if the battery is about to die. A larger battery corresponds with your daily needs of hours of gameplay or video chatting.
Most flagship phones as well as some middle-level smartphones can reach 7+ hours of screen time on average. However, vivo Y30 can serve longer beyond your expectations. After fully charged, Y30 with a 5000mAh battery supports 9 hours of non-stop gameplay or 137 hours of music playing at full volume.
More surprisingly, vivo Y30 comes with a very attractive price that makes our budget more than sufficient – PHP 9,999. Don't miss out this smartphone!
3. Good camera phones can save your money for a DSLR
Devoted to photography and shooting videos, you may expect a lighter photo-shooting device with decent apertures, optical image stabilization and flexible perspectives. If so, quickly try out the smartphone cameras of the vivo V20 series.
vivo V20 series camera has a group of powerful functions that can compete with a professional DSLR or a video camera: 44MP front camera with eye autofocus + 64MP rear camera, Super Night Mode, 4k selfie video of portrait stability, aperture up to f/1.89, dual-view video shooting, multi-style portrait and more.
More astonishing features about vivo V20 series can be found in: What Makes vivo V20 Series Great for Selfie
4. Don't judge a phone by its displayed storage
You'll see many smartphone buying guides telling you not to buy phones under 128GB storage. But don't be in a rush to eliminate a phone from your wish list by its memory displayed on advertisements and websites.
For instance, vivo Y20i series is said to have 64GB ROM. In fact, it is designed with a triple card slot that supports memory extension of up to 256GB by a Micro SD card.
If you filter out vivo Y20i by its memory space displayed, you'll regret missing this affordable and amazing smartphone.
5. Stay tuned for new launches
Supposing that you have time and interest in electronic devices and high-tech, pay attention to the launch calendar of your target brands will assist you to pick the right mobile phone you need.
In the coming new year, vivo is planning to launch several new phones in the Philippines, please make sure you subscribe to vivo and stay tuned for their new events.
6. Browse the discussion forums on the Internet
After landing on some target brands and smartphone types, the last step before putting an order is to browse through the users' forums or product reviews. You'll get a better understanding of what you are paying for.
Now you must have more confidence over investing in a smartphone that suits your needs. With a combination of quick processor, powerful battery, good cameras, and extendable memory, the choice of a vivo smartphone will be well worth the investment.