At this day and age when people can't live without their phones to share everything they do to the world, camera is everyone's top consideration when buying a phone.  Why not! We all want our feed to be aesthetic, and really, what's not possible when you have a phone with a top-notch camera?
One such phone is vivo V21e it does not only keep your camera in check, but also offers much more at an affordable price. And here are just a few reasons why you need to have your own vivo V21e:
New Era of Selfies with vivo V21 Series
vivo smartphone is the perfect companion for selfie-lovers. The vivo V21 Series features the world's first 44MP Night Optical Image Stabilization (OIS) technology, entering a new era for selfie smartphones and delivering the highly sociable and fashionable generation.
Its primary back camera has a whopping 64 MP resolution, making every detail shine out even when zoomed in… Fans will also be able to feel the strength of this phone with its high refreshing rate of 90 Hz that provides a smooth experience while scrolling, playing games, or watching movies.
This is the perfect choice if you are looking for a best budget-friendly smartphone in 2021. If you are still doubting, let us list out its remarkable features for you.
It comes up with filters. Infuses brilliance into the city's busy lights. Best evening portraits with the all-sleek modern night filters.
The all-new portrait lighting feature allows you to create stylish trends.
The dual-tone step pattern perfectly matches the device's color palette, discreetly distinguishing itself from the hive. It's an outstanding label that you can claim as your own.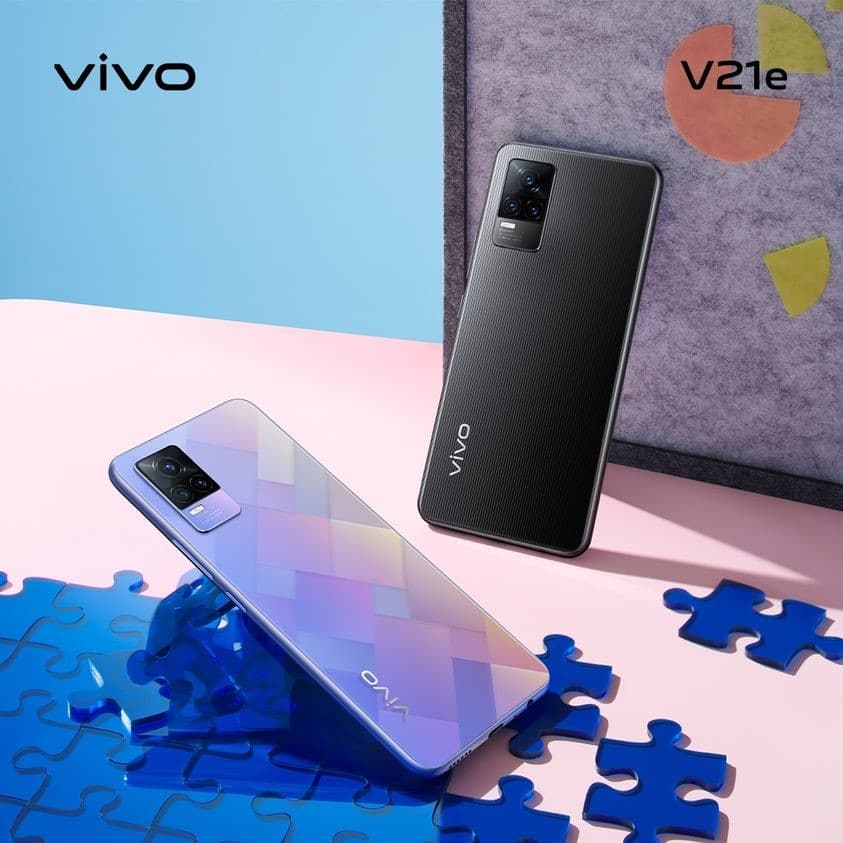 Why Should You Buy vivo V21e?
Now comes the section about vivo V21e review when we clear all your doubts about the phone and highlight the reason why you must give it a try. The phone is equipped with MediaTek MT6833 Dimensity 700 5G Octa-core CPU and Mali-G57 MC2 GPU processor specs.
It comes with a 4000 mAh battery and supports 44W fast charging. Fingerprint (under display, optical), proximity, gyro, accelerometer, and compass are all included in the smartphone.
Bluetooth 5.1 is supported, and BDS, GALILEO, A-GPS, QZSS, GLONASS, and USB Type-C, USB On-The-Go. If you're still not convinced, here are other amazing features that you might be looking for:
1. 44MP Eye Autofocus Ultra HD Camera
Now you don't have to worry about the quality of your special moments taken in dim lighting, because, the camera is the USP of this phone. Every detail is captured with the 44MP super HD camera. The amazing image quality is seen even when zoomed in in pixels!
2. 64MP Night Camera Super Night Mode
Now, you don't have to struggle clicking pictures of the moon in the dark from your terrace because the new interactive Super Night Selfie recovers the stunning richness of the nighttime featuring multi-frame processing and multi-level illumination. Night Portrait is a high-definition piece of art created with artificial intelligence. To brighten the dark, it follows in the footsteps of Super Night Selfie and multi-frame background subtraction.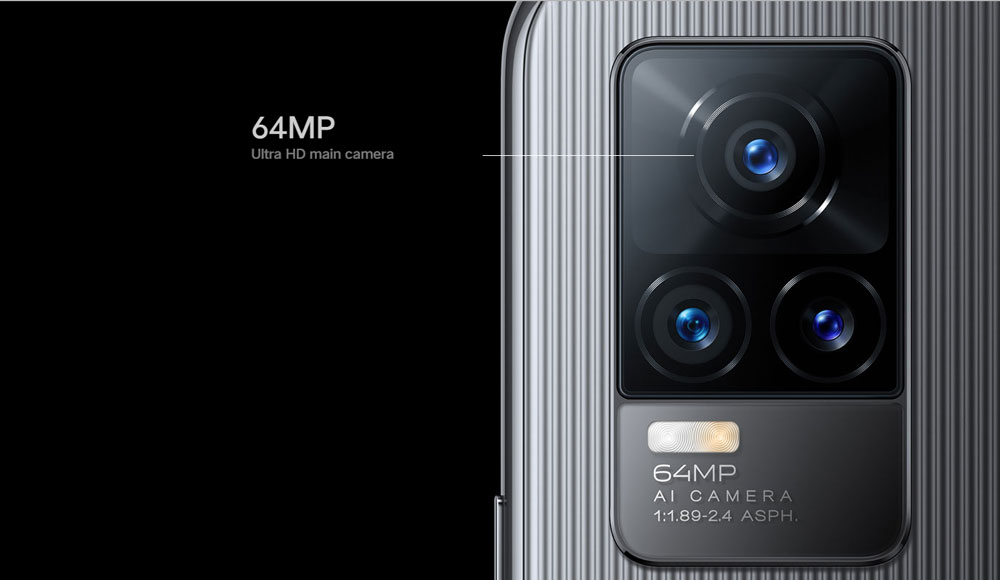 3. Dual-view and Ultra-Stable Video
Often people complain about video quality when they are making selfie videos while moving. But guess what, you don't have to worry about it anymore. Whether you wish to record videos of your kids playing or pets running on the floor, this vivo V21e lets you do this easily. It comes up with a steady face selfie film that maintains the face stable on the screen for incredible results each time you make a selfie video.
4. Ultra Sleek Design for All-day Use
Gone are the days when cellphones used to be heavy and carrying them used to be a problem. Because, vivo V21e comes up with ultra-sleek design. Compared to its predecessor, the total thickness of V21e has been lowered by 6%, culminating in a more striking 7.38mm super thin design. It gives a pleasant, relaxing grip all day thanks to a circular frame that resembles a smooth and lightweight pebble.
5. 8GB RAM + 3GB Extended RAM for Optimal Performance
Aided by Enhanced RAM5 technology, your phone can provide an 8GB + 3GB extended RAM for better experience. Without a glitch, you may run up to 20 programs simultaneously. Not just this, retain all of the apps, movies, pictures, and songs on your phone with a 128GB ROM, which can be expanded to a whopping 1TB6.
One of the biggest reasons to give vivo V21e a try is its pricing in spite of all the incredible features we just mentioned! It is one of the affordable phones in the market that is swamped with advanced features. The starting price of the phone is just Regular price ₱16,999.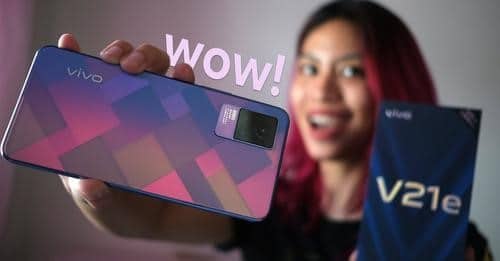 We hope you are amazed by the amazing features this one of the best selfie cameras has to offer! It is definitely the best smartphone available in the market at that price range.
So, what are you waiting for? Try vivo V21e out and let us know all about your experience in the comments section. To know more about vivo V21e update, news and latest announcement, don't forget to visit our social media accounts and official website.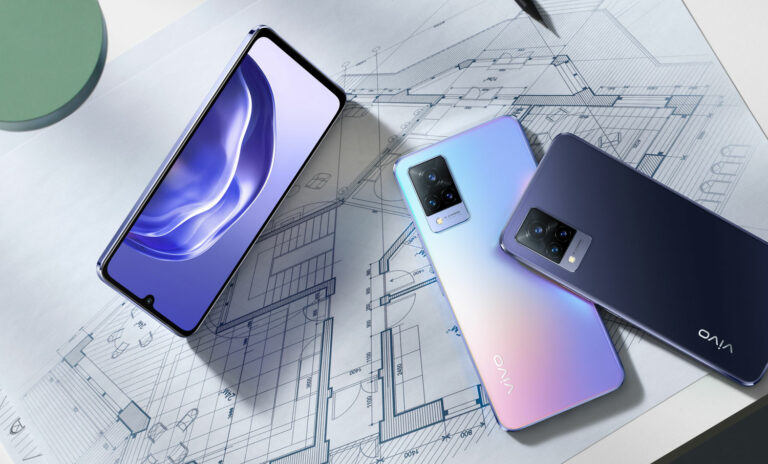 vivo Blog
Enjoy 11GB worth of storage with the vivo V21 series' extended 8GB + 3GB RAM RAM serves as a digital pocket that stores data as the smartphone runs multiple apps. vivo extends its 8GB RAM with an additional 3GB virtual memory — allowing for a total performance of 11GB RAM The vivo V21 series makes
Read More »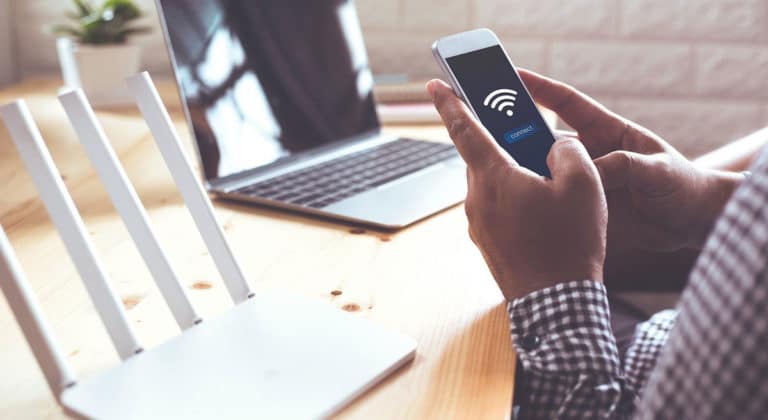 vivo Blog
In our previous blog, we've listed 11 tips on how to speed up your vivo phone. This instruction covered a wide range of ways to improve your vivo performance by very simple steps. But when it comes to the internet speed, things are getting tricky as problems may occur beyond the mobile phone itself. That's
Read More »