There is no getting away from the fact that the global COVID-19 pandemic and widespread lockdowns have inexorably altered the way we live our lives. Many of us have gotten used to working from home and conducting meetings online, among various other significant changes to our everyday circumstances.
The pandemic has also compelled individuals to find new hobbies. People across the world have taken up pastimes such as baking, cooking, learning a musical instrument or learning another language.
An unexpected benefit of these uncertain times is that many have found new creative outlets to practice from the confines of their own homes. One such outlet which has soared in popularity is vlogging. Want to know how to start a vlog? Then you're in the right place.
So, what exactly is "vlogging"? Well, the name itself is an abbreviation of "video blog." A blog is an online journal which is primarily text-based. It's a place to share your thoughts and ideas, and to chronicle the everyday events of your life in written form.
So, as the name suggests, a vlog serves the same basic function, except it relies primarily on short-form videos rather than text. It's an opportunity for people to talk about a particular topic on-camera, to gain a following and to foster a sense of community.
One of its key benefits is that you are not limited by subject matter or style. Essentially, your vlog can be about whatever you want. For instance, it might be a place to share cooking tutorials or personal anecdotes. The only limit is your imagination.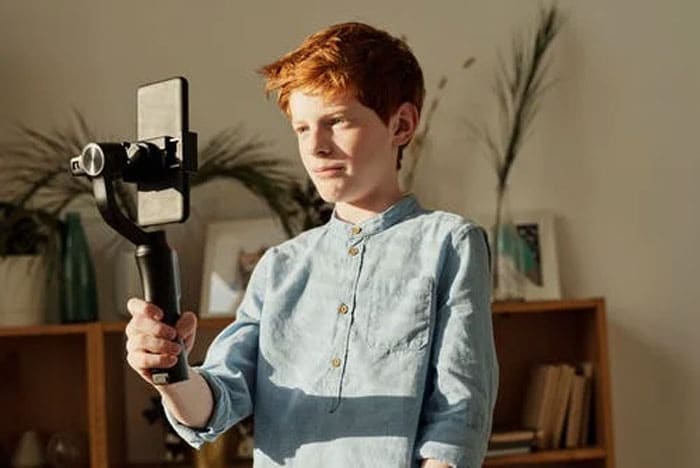 Once you have finished editing your vlogs, you can share them with the world via YouTube or just about any other social media channel, such as Twitter, Instagram or Facebook. It's your opportunity to share your personality and creativity, and to build up your audience.
But if you are looking to get started with your very own vlog, there are a few things you will need to do before you get started, to ensure that you're ready and that your vlog is the best that it can be.
How To Get Started in Vlogging
When you feel you are ready to start making videos, it's a good idea of vlog 101 to do the following:
While your vlog can be about anything you like, you do need to know your subject before you start filming. It needs to be something you are very passionate about, and that you are keen to share. You will also need to conduct a bit of market research; watch a variety of vlogs to ensure that your preferred subject area is not already saturated with other videos. 
With that in mind, it's best to focus on a smaller niche. Something which has not been covered by too many other vloggers, but which will still provide you with plenty of material and interest an audience. This leads directly to the next point:
Naturally you want as many people as possible to discover and enjoy your vlog. So how do you go about building an audience and generating interest in your work? If you're an absolute beginner, be proactive and consistent in getting to know your audience.
A great way to get to do this is to engage with them directly. Ask for reviews and feedback, take notice of what they have to say and incorporate it into your content. This is a great way to show that you care about their opinions, and will make them value your vlog all the more.
The best way to create a successful vlog is to produce great videos. But how do you do that? First of all, you need an end goal in mind. You need to know what you want to achieve with your video. For instance, if you want to teach your viewers a new skill, does your video accomplish that? Make your narrative easy for your viewers to follow- don't overcomplicate your content.
Once you have determined the type of content you are going to produce, you will need to ensure you have the technical capabilities to do your idea justice. Vlogging requires a great deal of tenacity and resourcefulness, and the right camera set-up will make things a lot easier for you.
Before you get down to the business of actually choosing your device, you'll need to work out what type of set-up is best for you. Since it is possible to achieve high-quality video with a webcam or even an iPhone or Android, is it worth purchasing specialist equipment? Or should you wait until you have started to build an audience before making that kind of investment?
Preparing Your Vlogging Gear
Here's everything you are going to need to make the most of your brand new vlog:
Camera: This is an obvious one, but choosing the type of camera you are going to use is an important milestone on the road to vlogging success.
Camera Tripod: A tripod can be useful for both indoor and outdoor filming, and will add an air of professionalism to your content.
Microphone: A quality microphone will provide you with consistently crisp audio.
Lighting: It's important to provide your audience with the best possible visuals, so you'll need to think carefully about lighting for your videos.
Video Editing Software: This will allow you to add text, effects and other key visual elements to your video prior to upload.
Storage Space: Vlogging requires a large amount of footage, so you'll need to ensure you have the requisite amount of digital storage space.
Backdrop Or Set: It's a good idea to focus on the background to your videos so that you are providing the optimum visual experience.
As mentioned above, it's a good idea to experiment with mobile vlogging before taking the plunge and purchasing expensive camera equipment. Your smartphone offers a multitude of functions, including editing software and lighting filters. You can also add text and record voiceovers, as well as a range of other vital functions. And in many ways, the best smartphone to meet your vlogging needs is the vivo Y76 5G.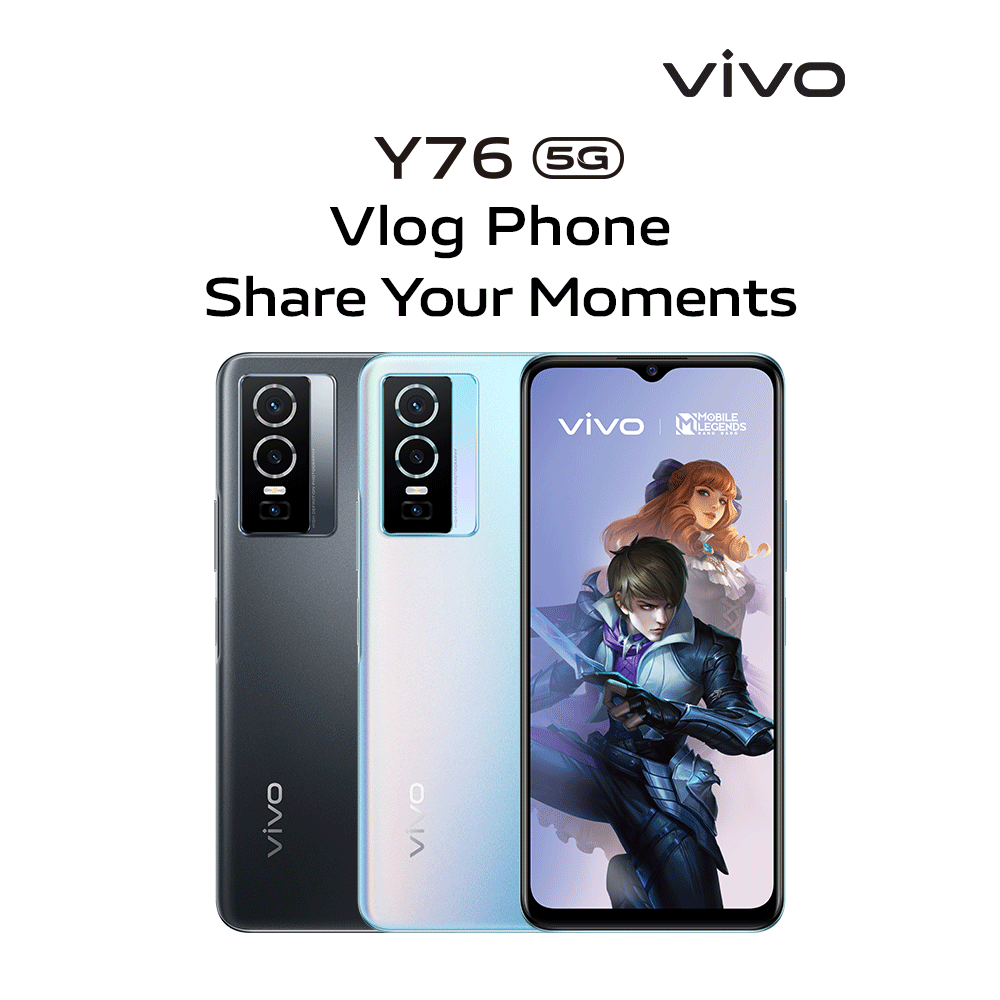 In many ways, vivo mobile vlogging is the perfect approach for newbies to the world of vlogging, and the vivo Y76 5G is the ideal device to get you started. It offers a range of unique features that make video production and editing a breeze.
For example, the vivo Y76 5G's 6.58-inch FHD+ Incell screen and 2408*1080 (FHD+) resolution will provide you with the enhanced color saturation and crystal clear definition your footage deserves.
And you will be able to film day and night thanks to its unique AI Face Beauty algorithm and Smart Softlight Band, to guarantee that you always look your best regardless of the available lighting. But perhaps the most useful application of this extraordinary smartphone is the Ultra Stable Video feature, which makes automatic adjustments to accommodate even the tiniest movements.
This will allow you to keep filming whilst you are in motion, to capture exciting moments and make your vlog more visually dynamic.
Overall, mobile vlogging is a great way to build your confidence, to increase your knowledge and to engage with the world around you by sharing videos. And if you decide that it's the right activity for you, you should now have the wherewithal to get started. Firstly, it's a matter of determining your subject matter and how you are going to present it. 
Then, once you have developed a plan, you need to work out the best equipment to produce your content in the most effective way possible. For vivo mobile vlogging, the perfect device is the vivo Y76 5G. And as your vlog begins to grow and develop, it's important to retain a proactive approach to growing your audience and engaging with them successfully.