People have been gaming on smartphones ever since smartphones have become a thing.
Titles like Flappy Bird, Temple Run, and Candy Crush once dominated the mobile gaming scene, though now everything has changed. Games have become more resource-heavy as time went on; it's so hard to keep your gaming smartphone cool when people are now playing games like PlayerUnknown's Battlegrounds, Genshin Impact, Call of Duty Mobile and other graphics intensive, resource-hog titles.
Those who own a gaming smartphone know that excessive heat is their number one enemy. Overheating can slowly damage a phone's internals, thus possibly rendering it unsuitable for gaming or even for basic smartphone tasks.
The vivo smartphone care tips below can help out those who are interested in avoiding heating issues and prolonging their beloved smartphone's life:
Ways to Keep Your Gaming Smartphone Cool
Basically, the simplest way to keep a phone cool is to keep it away from heat in the first place. Don't game under direct sunlight. Don't leave it inside in a parked car or beside an open window or in any other location that are naturally hot.
Sure, a case can offer a bit of damage protection, but it can also be a cause of heating issues. Some cases are made out of insulating materials like rubber or thick plastic that can trap heat. If someone is gaming on their bed and/or idly browsing at home, it's best to just remove the case.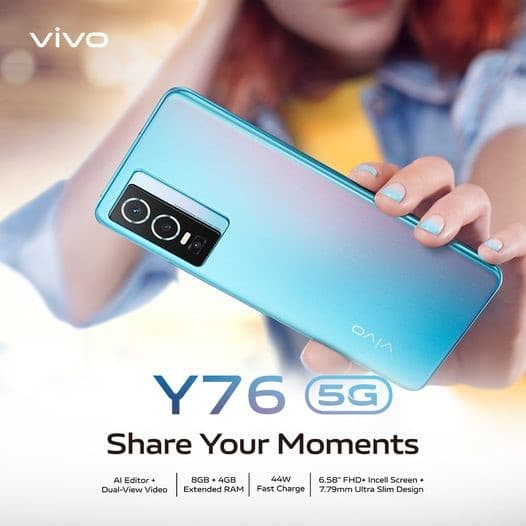 Don't play while charging
Playing games put a heavy load on a smartphone's processor, thus making it run hot. Charging also heats it up. Doing both at the same time just compounds the heating problem.
Tweak your phone settings
Turning off unnecessary functions and any other setting that are currently not in use should always be a top priority. For example, some gaming smartphones have an overclock mode that boosts performance but heats up the device. Currently not gaming? Then it's best to turn this setting off. Other settings that have a huge effect on a phone's temperature includes brightness (the lower it is, the cooler the phone runs), GPS, Bluetooth, and mobile data.
Make a habit of clearing cached data regularly. Apps generate a lot of junk files. All of these unneeded data just add workload to your phone's processor, thus heating it up.
Avoid pushing your phone to its limits
Just because your smartphone had advertised that it can deal with a lot of apps running all at the same time in the background, doesn't mean you should do it. No matter how high end your phone is, it's still an electrical gadget prone to overheating if pushed to its limits.
Don't leave your phone in your pocket
Pockets can act as insulators. Not to mention all of the heat that your body naturally produces. While the extra insulation is great for cold days, the same can't be said for days when it's unbearably hot.
Rapidly cooling down a hot smartphone using extreme means can result into condensation getting stuck inside the device. So don't t inside the fridge to rapidly cool it down. Just let it sit out in the open air and let it cool out naturally.
Those who find themselves gaming a lot can invest in a smartphone cooler. These accessories are often designed to get gamers through hours-long gaming sessions without burning their hands.
Not interested in buying a smartphone cooler? Well, even a plain old electric fan will do the trick. The fan will cool the phone down at a slow enough rate to prevent unwanted condensation from forming inside the device.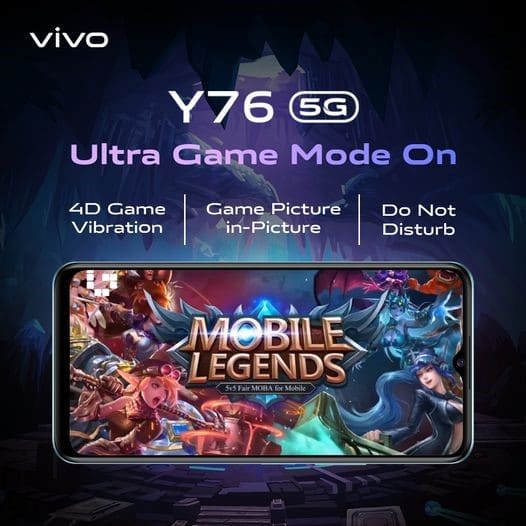 Gaming on a New Level - vivo Y76 5G
The vivo gaming smartphone ,vivo Y76 5G provides a step up from the usual gaming smartphone experience. This phone is designed with gamers in mind, and promises to deliver a silky smooth gaming experience without the prohibitive price tag.
The phone's 6.58 inch display is just the right size for competitive gaming. Neither too big or too small, the display also has amply spaced bevels on the side so that gamers can comfortably place their thumbs where they should be. Resolution is at a crisp 2408 * 1080, so even the smallest of details are rendered with satisfying clarity.
The vivo Y76 5G has an Ultra Game Mode 2.0, which allows the phone to do multiple tasks while gaming. This allows people to do things like accept calls while in the middle of a game. The phone's chipset (Mediatek Dimensity 700) is powerful enough to support full HD displays and handle heavy graphics-intensive games like PUBG.
Despite being a beast of a gaming smartphone, the vivo Y76 5G is priced at a very affordable PHP 15,999.
Get Gaming Smartphone Tips from Vivo
Here's another great thing about the vivo Y76 5G- there's practically no need to think about overheating when using it. The phone utilizes vivo's own patented Energy Guardian technology, which constantly works round the clock to keep temps stable and the phone cool. With features and specs at a price point like that, the vivo Y76 5G best bang for buck gaming smartphone out there.