We often take for granted just how integral smartphones have become to our everyday lives. They help us do our business, keep us connected, and provide information and entertainment. Of course, to be able to do all this, a smartphone must be functional throughout the day. So, there's hardly anything more frustrating than plugging in your phone and finding out it won't charge.
At vivo, we understand how stressful this can be and how much it can impact your daily routine. To help, we'll explain potential reasons why your vivo smartphone won't charge and suggest a couple of useful tips on how to deal with these problems.
Why Your Phone Won't Charge?
There are various factors that can cause smartphone charge issues. Learning about them is the key to preventing these types of problems and fixing them.
Faulty charging accessories (cable, charger, sockets, or adapters)
First, you should check are the charging accessories. Cables, chargers, sockets, and adapters, commonly go through a lot in their lifetime which takes a certain toll. Inspect charging accessories for any damage as that's where you'll most likely find the problem. To be certain, try using them with a different device or attach another accessory to see if it will charge your phone.
If charging accessories seem fine, then move on to checking the charging port on your smartphone. They usually get worn out and damaged due to excessive usage or can simply be obstructed by dirt or debris. Either of these issues will cause your phone to fail to detect the power source.
Frequently, the cause of faulty charging doesn't lie with hardware, but with software. Software is responsible for detecting the chargers plugged into your phone. So, if the software crashes or doesn't work properly, the phone won't charge.
Disruption of third-party apps
Installing third-party apps, especially those from an untrusted source, is another thing that could affect the charging process of your phone. This usually happens due to a bug in the software. In these cases, the phone will often show that it is charging even though it isn't.
The charging problems will sometimes occur when you upgrade your operating system to a newer version. This is particularly the case if you have an older phone. The new version of the operating system can eat too much battery for charging to keep up.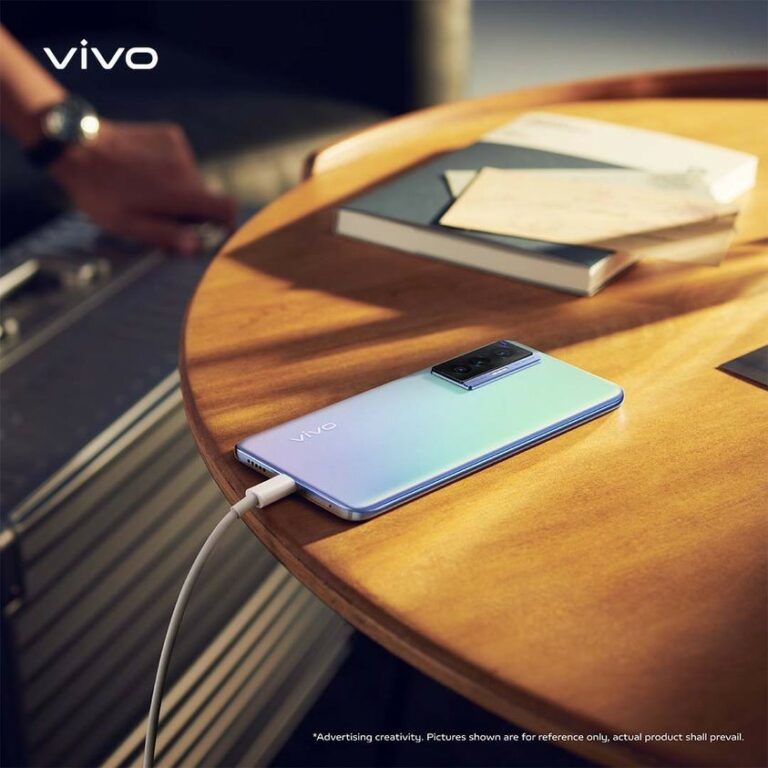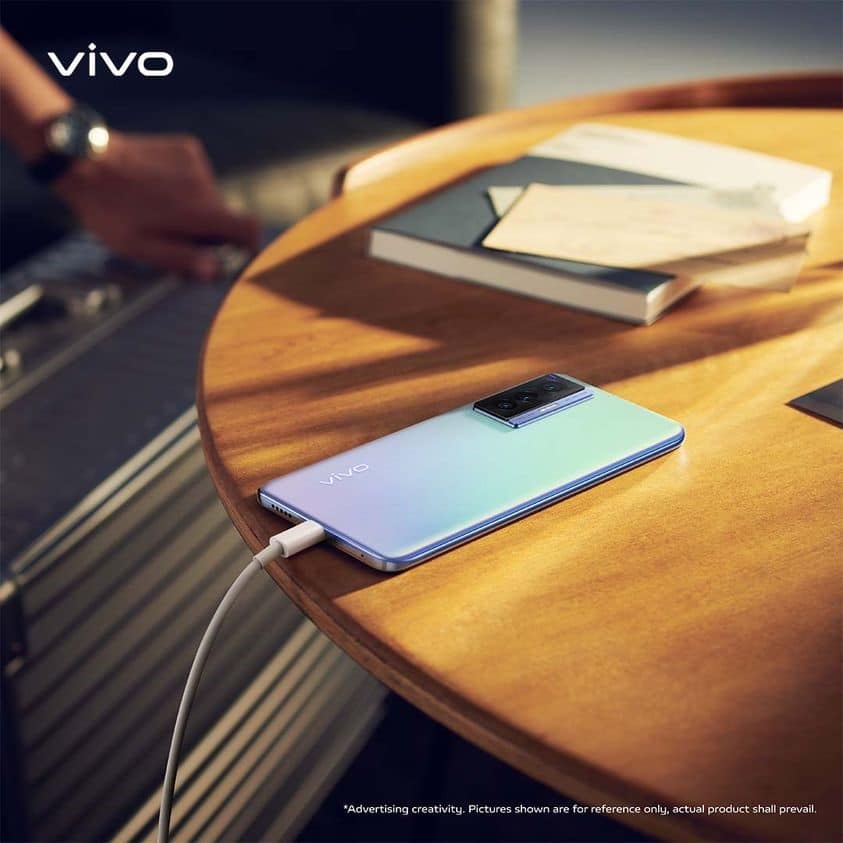 How to Fix Phones that won't Charge Properly
The best way to prevent charging issues is to use a reliable and high-quality charger, preferably the vivo original. However, if these problems still occur, there are some quick solutions you can try before seeking out the help of a professional.
1. Remove lint, candy, and dust on your device
Lint and dust from pockets can sometimes clog the USB port. Likewise, candy and packets of sweets in the handbag do the same for those who carry their phones there. This prevents the charger from making proper contact and disrupts the charging process. If this is an issue, simply use the can of compressed air to blow out obstructions. Sometimes even blowing into the USB port yourself will help.
Out of all phone accessories, the charging cables probably take the most beating during regular usage. They get tangled, stepped on, and thrown around carelessly which all impacts their ability to function. The best way to check if the charging cable is the problem is to simply try a new one. If the phone starts to charge properly, then you'll know it's time to replace the old cable.
4. Get new adapters or charger
Any damage to the charger will result in poor charging performance or no charging at all. This is particularly the case with chargers that feature a USB port that frequently gets a bit loose or damaged. If your phone doesn't charge, check the charger for obvious damage, such as crack or bents.
If all seems fine, test the same cable/charger combo on another device. This will tell you whether the fault is with the charger or the phone. Of course, these issues will be more frequent if you use unreliable third-party chargers instead of vivo products.
5. Keep it secure and safe
Needless to say, proper vivo smartphone care is essential to its proper functioning, including charging. Avoid charging your phone in an extra humid or hot environment, or near the water., especially if you're charging it overnight. Also, make sure to always use the original vivo smartphone charger, cables, and other accessories.
Batteries have a limited shelf life and the more you recharge them, the shorter they'll last. Normally, after about two years, the battery will have issues holding charge or not recharging properly. If your phone has a removable battery, at this point, you should consider replacing it. You can even visually check the battery by removing the phone cover and checking if it is swollen or leaking.
7. Charge from the right source
Sometimes, the power source you use can affect the charging efficiency. A wall socket provides much more power than a USB port on a computer, especially when using modern fast chargers. If you feel that you're not getting enough juice, try out different charging sources before going out to buy a new phone.
8. Do a software update or a rollback
If you're experiencing charging issues after updating your phone, the new OS version is the likely culprit. This usually happens with older phones who are not optimized to handle the latest software. When this happens, consider rolling back to the previous version that worked just fine. However, don't forget that the new updates often deliver improved battery life and performance.
Some apps will drain the battery much faster than others. They also affect how fast your phone will charge. To get the optimal charging performance and speed, consider switching to airplane mode or completely turning off your smartphone while charging.
10. Ensure accurate battery status reports
Of course, to know if your phone is charging properly, you need accurate information on battery status. In some cases, the status report on your phone may read the battery level wrong. To make sure your power tracking tools are precise, use vivo instructions to learn how to calibrate your battery.
Smartphone charge issues can occur for a variety of reasons. Some of them are expected and have to do with normal everyday phone usage. Each phone part and accessory has its shelf life and with time, charging performance will falter.
On the other hand, some issues are the result of improper care or problems with the software. The good news is that most of the problems from this group are easily solvable. We listed some of those quick-fix solutions in this article. However, the best thing you can do is closely follow instructions and always use original vivo phone chargers and other accessories.
For more tips on vivo smartphone care, join the vivo movement and subscribe to our newsletter. Get all the advice and knowledge straight from the source and be among the first to receive exclusive vivo deals and discounts.