Are you looking for a low-budget phone that's made for gaming? Check out the vivo Y20i gaming features and discover why this is the most stylish gaming phone in Philippines 2020.
Discover the vivo Y20i Gaming Features
The Y20i has an amazing number of game-enhancing features for a phone of its size. Its compact design and powerful processor set it apart from phones in a similar price range. If you're looking for a way to take your favorite games with you, this is the phone you want.
What Kinds of Features in vivo Y20i Are Useful for Gaming?
When you're taking a tour of your new phone's features, you may come across these settings. They will maximize your gaming performance and enjoyment.
Game Mode for Performance Boost
vivo has updated its Game Mode function to an Ultra Game Mode that will turn your phone into a total gaming environment.
Ultra Game Mode includes every function you need to make gaming easier. It will turn your background screen off, mute calls to the background and hide alerts so you're not interrupted during your game. Switch to picture-in-picture viewing in seconds, and use one-button touches to change settings. Ultra Game Mode immerses you fully in your game's alternate universe.
You get a .5-inch Halo FullView Display with a resolution of 720×1600 pixels. You'll see every detail of your game. A blue screen mode protects your eyes during long hours of gaming. Your Y20i comes with a reverse charging function that lets you change your other devices or your friends' phones using your vivo phone.
All this comes with a long-lasting 5000mAh battery that won't let you down during a busy day of gaming. You can even keep your friends' phones in the game with reverse charging.
And The vivo Y20i runs on FunTouch 11 OS based on Android 10.
Qualcomm Snapdragon Processor + 64GB ROM and 5000 mAh Battery
The vivo Y20i comes complete with a Qualcomm Snapdragon 460 processor. The processor runs on 4GB RAM and 64GB ROM. That is more than enough for even the most demanding game. This much power ensures you won't have any problem playing the graphics-heavy, action-packed games you enjoy. Your phone is designed to handle these games with ease.
Multi-Turbo is a feature you'll find on this and other vivo phones designed specifically for gaming.
Multi-Turbo combines all the best Turbo settings in one. AI Turbo boosts your app speeds, Net Turbo lets you switch easily between wireless and local data connections without breaking your step during a fast-paced game. Cooling Turbo keeps your phone's CPU from overheating. The cooling liquid keeps your phone's temperature regulated even during hours of heavy-duty play.
Background Call or No Incoming Calls
Game Mode shuts off non-urgent notifications and turns off background apps that take away from its ultimate gaming performance. It turns down other functions to turn up gaming capability. With this phone, the emphasis is on creating a powerful, vivid game environment where you can get lost for hours. You will still get important notifications, but they won't interrupt your game.
Your important alerts float to the top of your screen instead of across the middle. You can keep track of important calls and messages without disrupting your game play.
How To Set Your vivo Y20i for Good Gaming Performance?
Check out these great settings to boost your game performance on the vivo Y20i.
Fast turn-on: Get back to your game in a flash. Your phone turns on in less than one second with vivo's side-mounted fingerprint scanner. Face Wake is another option to get your phone fired up and ready to play in an instant. Connectivity capabilities include wireless, GPS, USB OTG, Micro-USB and FM radio.
Connect anywhere: The vivo Y20i is a dual-SIM (GSM and GSM) smartphone that accepts Nano-SIM and Nano-SIM cards. It measures 164.41 x 76.32 x 8.41mm and weighs 192.30 grams. You can pick Nebula Blue or Dawn White for your colors.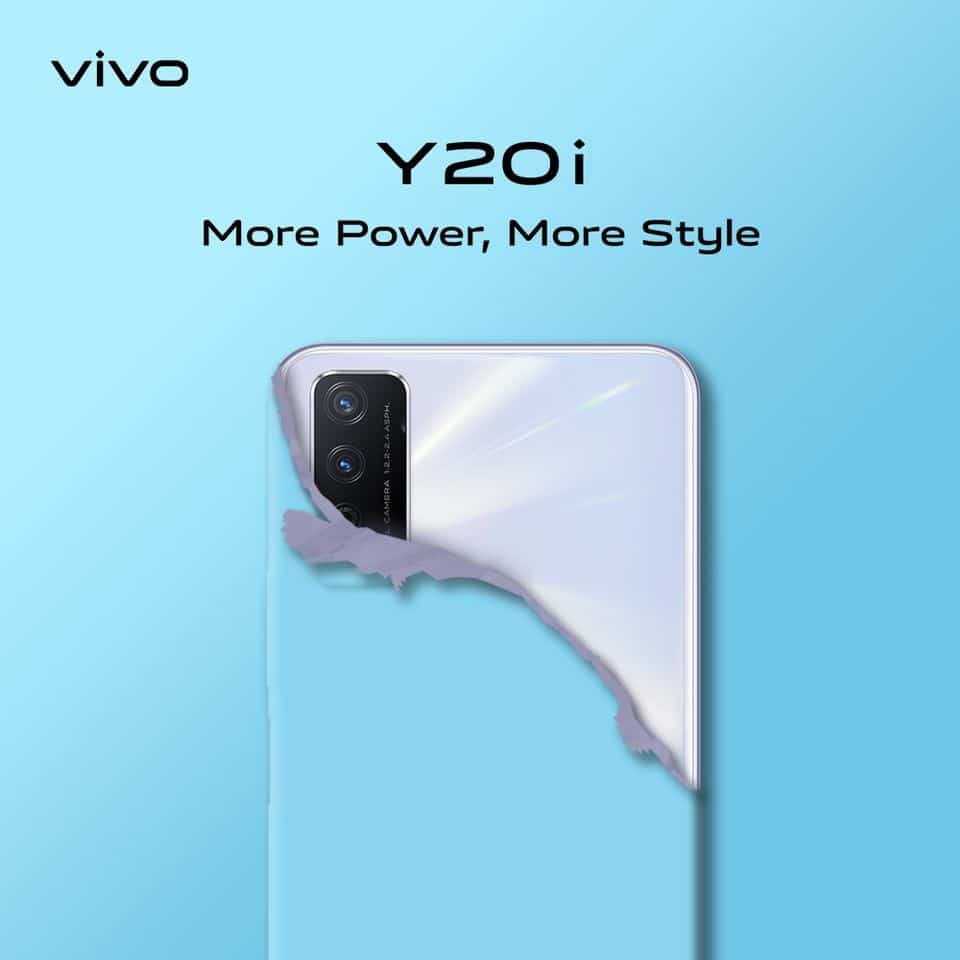 Game keyboard: Once you're in Game Mode, the game keyboard will open automatically when you start typing. It meshes with the game's interface to create seamless playing.
Bot mode: This keeps your game running in the background when the screen goes dark. You can keep leveling up or earning tokens even when you're not actively playing.
Esports Mode: Turn off background notifications, disable certain functions, and reduce the control area in the notification bar to avoid accidental touches. These are just a few Esports Mode features that make gameplay a breeze.
Stylish Gaming Phone
Offers a great gaming experience in a lightweight, stylish package.
The vivo Y20i Is the Most Stylish Gaming Phone in Philippines 2020
vivo Y20i is a slim, lightweight phone that looks great and is fun to use. An intuitive interface makes it easy to figure out your game settings and get started immediately. You won't find a faster, more powerful or better-looking phone in this price range. You won't find one with all these amazing gaming features.
The vivo Y20i also has an outstanding camera, top-of-the-line security features and other features you expect from a smartphone. If you are in the Philippines and looking for a powerful gaming phone, give the Y20i a chance. You will be glad you did.