Photography has become a major part of cell phone use. People love to take snapshots of what is going on in their lives. However, with a great smartphone, you can move beyond amateur photos and make real works of art. When you have the vivo V19, the most powerful photography phone in Philippines, you have a tool that can take perfect photographs at any time of the day or night.
---
What Highlights will be found in vivo V19?
People expect their smartphones to be multifunctional. In addition to taking pictures, you want to easily be able to share them on social media, communicate with others and enjoy video content. The vivo V19 is a well-designed device that can handle all of these tasks.
Fast and Powerful Performance
Your smartphone needs advanced technology to accomplish everything you need it to do. If the device cannot process information quickly, you will experience slow performance and lag time.
The vivo V19 has the internal equipment to perform well when there is a high processing demand. The smartphone includes the Qualcomm Snapdragon 712 processor as well as 8MB of RAM to keep your apps running. The device has up to 256MB of internal storage, an amount that will allow you to store plenty of pictures and videos.
Long Battery Life
When you are out and about, you do not want to think about finding a place to charge your phone. The vivo V19 comes with 4500mAh of battery charge, giving you plenty of power to make it through a day of heavy use.
If you do need to charge your phone, the V19 has 33W vivo FlashCharge 2.0 technology that can charge your phone from 0 to 54% in just half an hour.
Enhanced Viewing
You spend a great deal of time engaged with your smartphone. In addition to communicating with others, you may play games, watch videos or view other content. The vivo V19 has an ample 6.44-inch viewing screen in full HD. This will be a big help when you are in taking pictures and viewing them later.
Advanced Operating System
Recent vivo smartphones come with the Funtouch OS. This operating system is as attractive as it is easy to use. The user interface automatically contrasts colors and creates open space so that your apps are easy to find and the phone is simple to navigate.
Funtouch OS includes several health, fitness and gaming features that will improve the experience of your phone.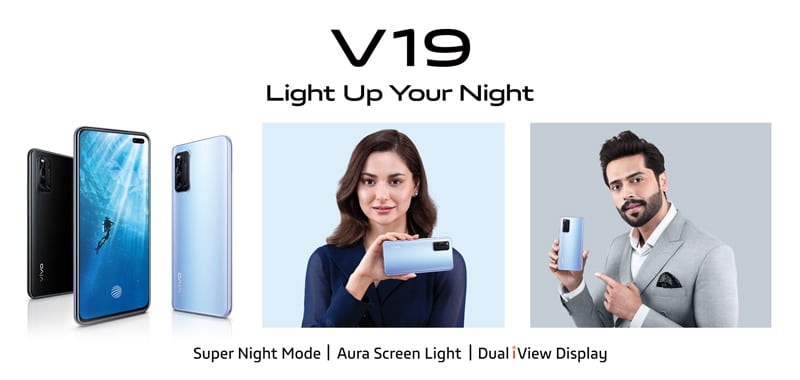 Included AI Technology
The vivo V19 includes several features that use advanced AI technology. For example, the phone can automatically filter out background noise so that telephone conversations are clear. There are several additional AI features that improve the photography and video capabilities of the phone.
---
How Ignite your night with Super Camera from vivo V19
The vivo V19 with 6 cameras will take your photography to the next level of expertise. With this tool, you will be able to experiment and take photos as you have never done before. The V19 offers a mix of traditional photography tools with several technological enhancements.
48MP AI Quad Camera-Take Pictures as A Pro in Every Scene
The main camera in the vivo V19 has four different lenses that give you a great deal of flexibility in how you take pictures. The 48MP main lens is perfect for general photography, allowing you to catch all the special moments in your day.
An 8MP wide-angle lens helps you capture the big picture whether it is a busy crowd scene or a scenic vista. A 2MP macro lens and a 2MP bokeh lens are both designed for close-up shots, but the bokeh effect softens the background to draw more attention to the main subject.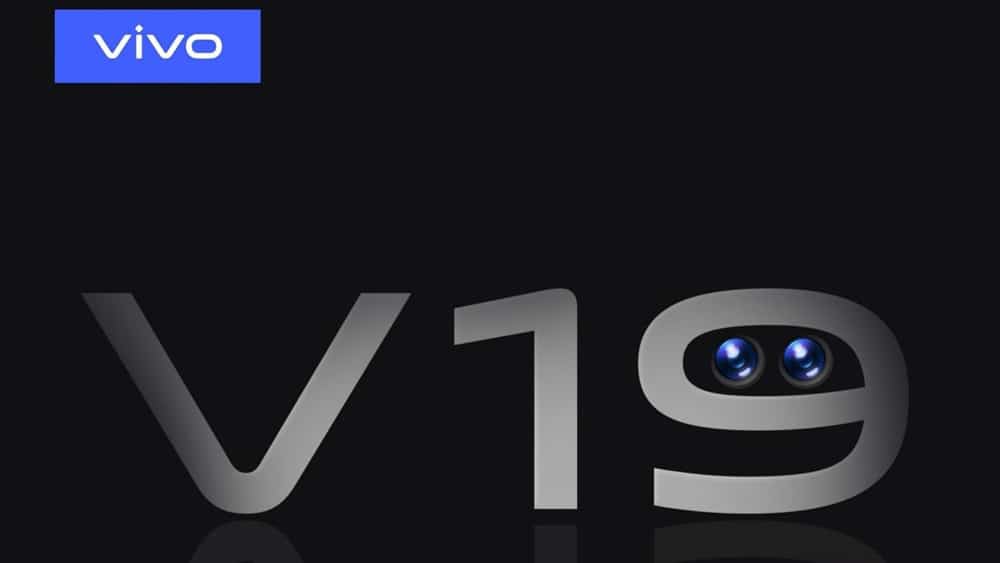 32MP Dual Front Camera for Perfect Selfie
The vivo V19 smartphone has a dual set of cameras on the front side. The 32MP selfie camera is the lens to use when you are by yourself. When you are trying to capture a group together, the 8MP wide-angle lens is the tool you need.
Art Portrait AI
The art portrait setting does immediately what used to take hours with photo-enhancing software. This intelligent system automatically adjusts colors and shadows for the best possible image. You will never take a bad photo again.
Super Night Photographs and Selfies
One of the AI features of the V19 is the ability to take perfect pictures at night. When this setting is enabled, the camera will automatically enhance your pictures and selfies so that they are crisp and clear. There are a number of steps that happen behind the scenes when you use this feature.
The camera filters out light from unwanted sources. It blends the results of multiple exposure levels so that the colors in your night images look natural. The V19 also includes the Selfie Soft light Band feature where the phone emits soft white light in dark settings.
---
Simple Tips for Taking Great Pictures on Smartphone
The vivo V19 is one of the best phones for photography on the market today. However, you do not want to waste that ability on humdrum pictures. When you get your new smartphone, there are some techniques you can use to unleash your artistic side.
Get to Know Your Tools
First, it is critical that you know how to use vivo v19 to take a good photo. You can do basic photography with a point and click approach. However, to take pictures that make a statement, you want to know everything your phone can do.
Take the time to learn how to access advanced photography settings. In professional mode, you can adjust the shutter speed, white balance and several other features. You do not want to be learning how to use the phone when it is time to take the picture.
Compose Your Pictures
The biggest difference between informal snapshots and artistic photography is composition. Almost everything you see in a professional photo is a choice by the artist.
Before you start taking pictures, think about how your subjects are arranged. Will objects in the background distract you from the subjects in the foreground? Many photographers divide their shot into halves or thirds to give a sense of balance.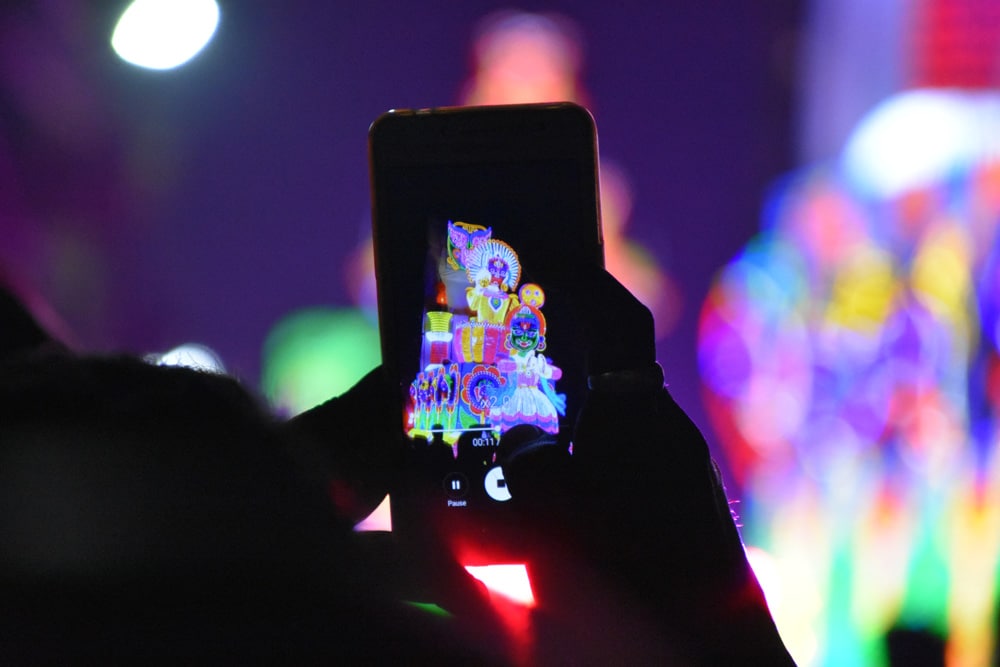 Play with Light
Photography is all about light and darkness. Subjects that are standing in the shade of a tree on a sunny day are more interesting than those simply standing in the light. The AI features of the vivo V19 let you play with light and shadow even more than usual.
Frame Your Subjects
Using natural frames will draw the viewer's attention to your main subject. A frame might be as simple as taking a picture of someone standing in a doorway or gate. When food is properly arranged on a plate, the curve of the dishware provides a framing effect. The strong lines of the frame create the impression of a picture within a picture.
When you have the most powerful photography phone in Philippines, there is no limit to your creativity. The vivo V19 smartphone is the perfect tool for photographers of every level.