It used to be that artistic photographs required years of training and expensive equipment. With the vivo V19 and vivo V19 Neo smartphones, anyone can take their picture-taking quality from amateur to professional.
By learning some tips for taking photos on vivo V19, you will stop taking snapshots and start making works of art.
---
Why the vivo V19 Is Your Best Photography Partner
With the right equipment, a photographer can create images that capture the imagination. The V19 and V19 Neo by vivo give you all the power you need to capture beautiful landscapes, dramatic night scenes and even the ever-popular selfie.
Rear 48MP AI Quad Camera
The suite of four cameras on the back of these smartphones gives you a powerful tool for creativity. The 48MP high definition main camera is the backbone of the group.
This lens is well-designed for general photography in any kind of setting. You can capture unique scenes that happen during your day or simply take snapshots on your next vacation.
The 8MP wide-angle lens is there for you when you want to show your friends the big picture. Use this lens when you want to capture large crowds, scenic vistas or open skies.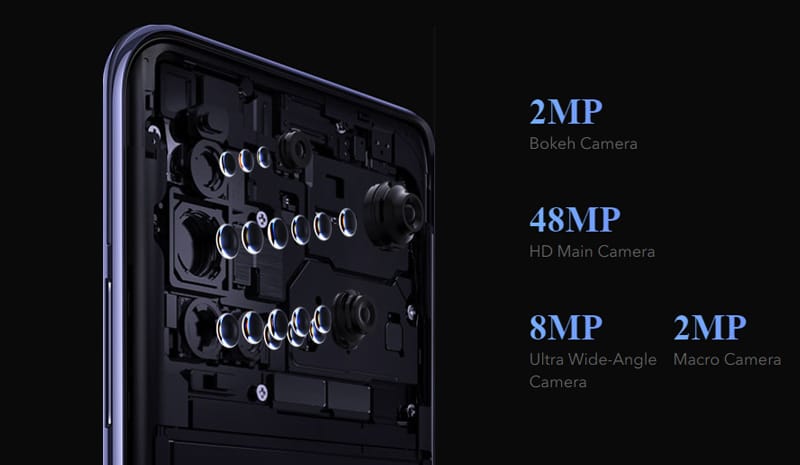 The 2MP macro camera and the 2MP bokeh camera complete the set. Both of these cameras are designed to let you take pictures of objects that are close by.
The macro lens puts the focus on the central object while letting the viewer see other objects in the background. The bokeh lens softens the background so that lights blur and other objects are slightly out of focus. Both of these lenses will help you take your artistic photography to the next level.
32MP Dual Front Camera
The vivo V19 comes with two selfie cameras on the front. The 32MP main camera gives you traditional selfies with a single participant. The 8MP wide-angle selfie camera gives you a better way to include more people in group selfie shots.
The V19 also comes with a selfie soft light band. A portion of your camera screen can turn white to reflect light on your face and brighten the image.


Advanced AI Features
The vivo V19 has a number of AI features that will automatically improve your pictures. Face Beauty and Art Portrait settings will shift color, light and shade to give you the most flattering images of yourself.
The Super Night setting lets you take great pictures in low light. The smartphone enhances the natural light so that lines, shapes and colors show clearly even at night.
---
Top 10 Tips for Taking Photos with vivo V19
When you consider how to use vivo V19 to take photos, there is more to it than just pointing and shooting. Great photography is an art that takes practice, planning and skill.
1. Maintain Your Equipment
Professional photographers spend a great deal of money on their equipment. They also invest money in cases that will protect the equipment. If a smartphone like the vivo V19 is your artistic tool, make sure to find a case that will keep it safe.
Carry a lens wipe to clean your lenses before you start shooting. You also want to make sure the phone is kept charged so that it is ready when an image presents itself.
2. Know Your Options
There are times when AI features will make your pictures look better, and there are times when you want to preserve the natural moment.
Before you start experimenting with photography, learn how to access your camera settings on the V19. In this way, you can alter the camera performance by turning off automatic features or changing the shutter speed.
3. Find Stability
A great picture requires a steady hand. When you are taking the time to compose a shot, you may want some extra equipment so the phone stays stable. A tripod will go a long way in helping you get the picture you want.
4. Have a Clear Focus
Snapshots taken on the fly are often cluttered. In these kinds of photos, you are trying to capture a moment. In artistic photography, you are trying to create a memorable image.
This is best done by removing clutter from the background and focusing on a central subject. This arrangement will draw the viewer's eye to the central feature.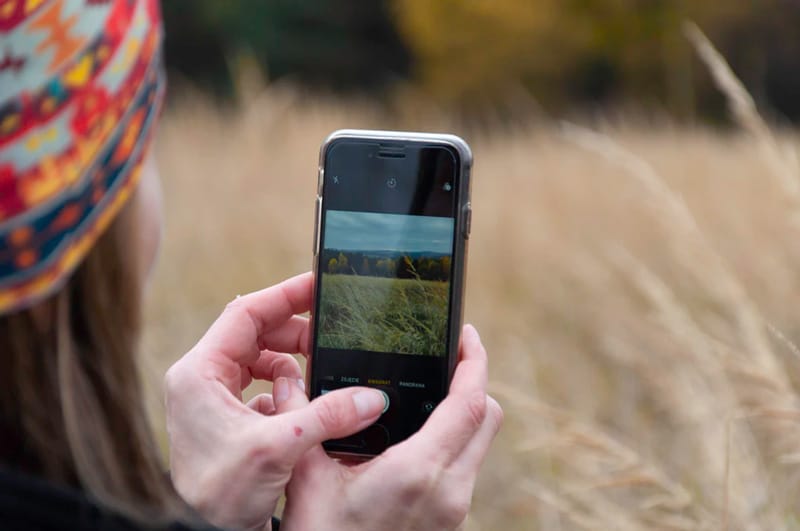 5. Play with Shade
People are fascinated by the interplay of light and dark. Creative use of shade will bring out the contours of your subject.
6. Focal Lines
The eye naturally tends to follow lines. Having a subject stand between parallel lines like railroad tracks will draw the viewer to what is important in your picture.
7. Find Unique Perspectives
Some of the most creative pictures are common spots viewed from a unique position. Many photographers go out of their way to find an unusual vantage point. Because the vivo V19 is easier to carry than a large camera, you will quickly discover unique points of view.
8. Compose Your Images
Photographers often imagine their pictures as a grid. Some divide the viewing area in half. Others prefer to work with thirds. By arranging your shot into sections, you can play even more with light and dark, contrasting colors and other eye-catching patterns.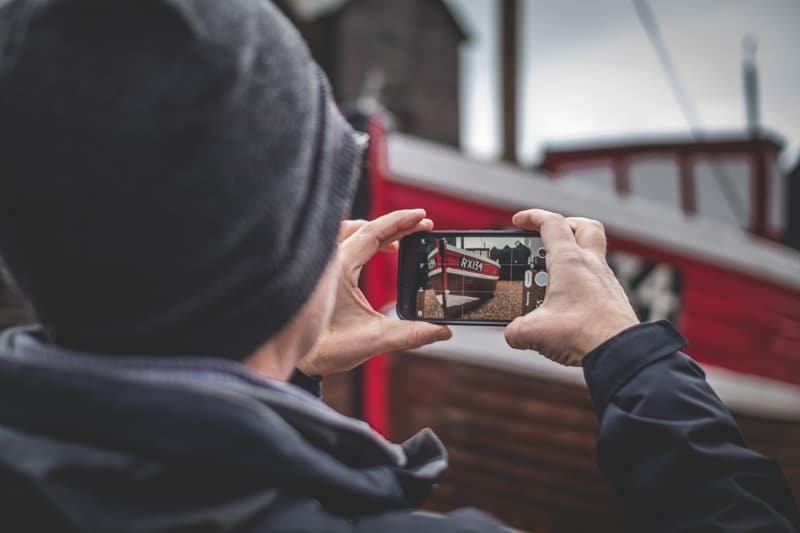 9. The Power of Symmetry
One trick for composition is the power of symmetry. In a symmetrical picture, the dividing line goes down the middle and cuts through the main subject.
If there are two people in the shot, they would stand on either side of this imaginary dividing line. Nature abounds in symmetry, and capturing that beauty can create some lovely images.
10. Find Natural Frames
Framing your subject in a doorway or another unique shape will add interest to your photo. These natural frames often provide unusual patterns of color and shade.
The vivo V19 and vivo V19 Neo may be 2020 the most worthy-to-buy photography smartphones for people who love photography. The powerful features and advanced technology will help you take remarkable pictures wherever you go.