A picture is worth a thousand words. And capturing the moments of your closest friends and family members is something that makes it worth having your camera by your side. Luckily, with the development of smartphone devices, you don't need to have professional (and often way too expensive) camera equipment to get dazzling photos of your friends, family, or yourself anymore. A quality smartphone camera like the one in the vivo X70 will be more than enough to capture some of your favorite moments and make them look professional. '
No need for expensive equipment or gadgets and special remote locations. All you'll need is a bit of creativity to snap professional-looking photos using your own smartphone. Let's get started!
Ready Your smartphone Camera
If you've been avoiding taking photography more seriously because you thought you'd need to invest a lot of money first, you'll be happy to know that there's no need for sophisticated camera equipment if you just want to have good insta-worthy photos.
Today's smartphones are compact devices that have powerful camera features which means that you already have a professional-level camera in the palm of your hand.
Cameras in smartphones and mobile photography have surely come a long way over the last few years. The number of features that have improved the quality of the images has developed remarkably, including larger sensors, bright sensors, optical image stabilization, and even optical zoom features. 
The photographic capabilities of smartphones have become such a massive selling feature and to keep up with the competition on the market, companies and manufacturers all over the globe are constantly working on developing improved features and innovations.
When it comes to camera quality, vivo was able to position its brand for greater heights. The X70 has a triple rear camera setup: a 40-megapixel main sensor, a 12-megapixel telephoto, and a 12-megapixel ultra-wide lens which makes the phone a more than powerful device for taking professional-looking photos.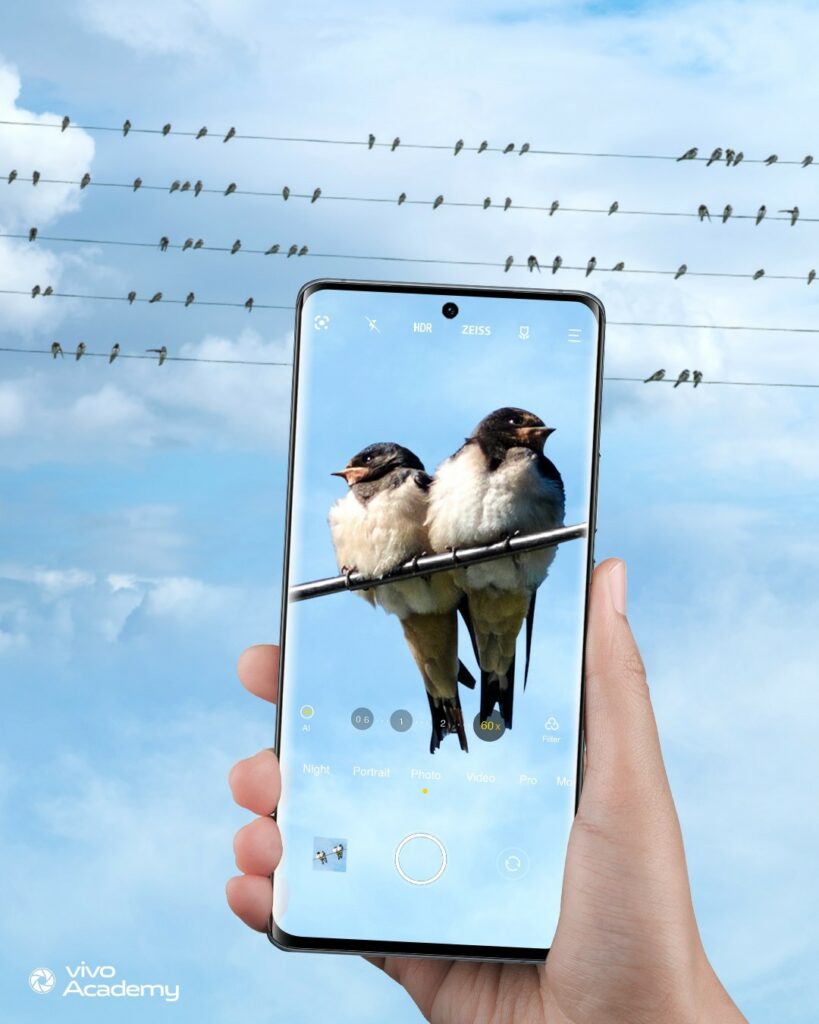 Talking in terms of pure quality, these are the 3 UPS of the X70 camera:
the camera lenses feature ZEISS optics with T* anti-reflective coating (which optimizes light efficiency when required the most and helps in removing refection, ghosting effects, and stray light)
Gimbal camera stabilization 3.0 (allows you to capture in motion with crystal-clear shots and superb stability)
Real-time extreme night vision (an exclusive night photography technology that features instant brightness controls and real-time previews)
No changes (or at least no major ones) were made to the default camera app coming from the X60 series. All the toggles you need can be found on the viewfinder. The toggle is right next to the so hamburger menu that holds a couple of other options and settings.
The main modes are arranged in carousel formation, and you can switch between them by swiping. The More sub-menu lists the rest of the modes. Besides the general settings menu, there's also an automatic gimbal calibration feedback feature.
A great thing about the camera settings is that you can also find detailed helpful information on all of the options in the help instructions which is especially useful if you're new to photography.
When it comes to choosing the right setting for your photoshoot, you can either find a spot with the best natural lighting or you can choose a corner of your home that has something that would make an intriguing background. 
It can be basically anything – an interesting wall decor, your favorite flowers, book library, or your front yard and garden. You can also choose something edgy and weird like your creepy attic or basement. The goal is to let your creativity flow!
Once you have found the perfect setting, backdrops are the missing piece of the puzzle for turning your home corner into an amazing photoshoot scene. Again, there is no need for buying additional pieces of furniture just to make your photos stand out.
There are numerous things that you probably already have at home. And with some creativity and a little bit of effort, there are plenty of ways to create your own backdrops. Here are some ideas that will steer you in the right direction.
If your goal is to have a neutral background, white curtains, bed sheets or table cloths are a perfect solution and will give you the natural look you were looking for. If you'd like to add more colors to your photo, printed fabric, blankets or tapestries are a great choice for creating an interesting photo background.
With a bit of crepe paper streamers and masking tape, you can create a unique backdrop for your photos without spending a lot of money. You can play around with it as you want to and create the type of backdrop that will fit perfectly into your photo setting. You can use only one color or combine multiple colors, depending on the theme and style of your photoshoot.
This is a great way of creating a super-sparkly backdrop. Just make sure that when you are taking the photos, keep them within the edges of the tinsel so it appears like it goes on forever.
Lighting is one of the most, if not the most important things when it comes to well-exposed photos. And you don't need to be a pro in order to create intriguing effects in your photos by using the right lighting.
Natural light has always been photography's best friend. Take a close look at your home and decide whether you would like your photos to have a soft glow (in this case, soft light is the right solution), or if you're looking for a more dramatic look, harsh light will be the right choice.
The first hour after sunrise and the last hour before sunset is often referred to as the golden hour. Many photographers believe that it's the best time of day for taking photos as the light appears warmer ad softer. The soft light will allow you to place your subject almost anywhere you want and will make your photos look fabulous.
You can use your lamps, overhead lights, or even your camera's flash. Although it will take some time and effort to find the perfect angle that will make this type of lighting work, once you get it right, you will be able to take some great shots.
Creative DIY home photoshoot decoration
Well-used props in photography can make your pictures come alive. They give character and context to your photos and will enhance them through colors. They can even be a large help to people who are usually not feeling comfortable while standing in front of a camera and can help them blend naturally in the photo. If you're not sure what props you could or should use for your photoshoot, here are some ideas.
Think about the location and theme of your photography and add items that would fit into the story. For example, if you want to photograph the preparation of Christmas cookies, equip yourself with a cooker, a matching Christmas cap, or apron, and just have fun with being as creative as possible. You can basically use all the props you can find at home that are in any way related to the theme of your shooting. The sky is the limit!
The goal of the props when talking about portrait photography is to enhance the subject on the photo and give the viewer a better idea of who they are. Adding one or two items that are important to the person in front of the camera will not only make them feel more relaxed and comfortable during the shoot but will also add a sort of uniqueness and beauty to the portrait.
If your home is full of plants, you can definitely use them as props. The plants will uplift the colors of the photo and will make them look more vivid. Not to mention that you will be finally able to show the world how beautiful your home plants are!
Playing with makeup and using it as a prop can make a photo look more dramatic. Even if it's not something you would cover your face with during your daily activities, applying strong makeup can do wonders when it comes to photography.
Whether you are a passionate musician or just like to use instruments as a part of your home decor, using an instrument as a prop will give a special look to your photos. And from that point, you can take the whole theme anywhere you want – from vintage style to a bit of good old rock n' roll.
This is also something you can play around with. Whether you want to snap some photos while wearing your favorite dress or you want to play with the wardrobe a bit and choose something really bold that will give a high-fashion look to your photos – just go for it! Clothes can be used as an amazing prop that will round up your whole photoshoot theme.
Thrifting for vintage items
By wearing clothing, shoes, and accessories that have been around for decades or by adding old items or furniture pieces to your set, it feels as if you're paying tribute to a different time. And when it comes to photography, vintage photos might look old, but they never look outdated!
Creative DIY Home Photoshoot Ideas
Luckily, there are plenty of ways to capture amazing photos without leaving your house. The options are endless and we have come up with ideas that can help you to sparkle your creativity.
You can basically use anything you can find in your home. From your favorite wall painting to your favorite blanket or perfume. The idea is to use the items and things you use daily and to present them in a new, artistic way. For example, you can pick a stylish watch and place it on your favorite blanket. Play around with the angle and lighting until you get a shot that looks good and that you're satisfied with.
As long as you have access to a mirror, you are all set. Find an interesting or colorful element that stands out in your home and make it the highlight and main focus of your photo. If you manage to angle your mirror as well as your camera correctly, you will create artistic professional-looking photos that will look stunning.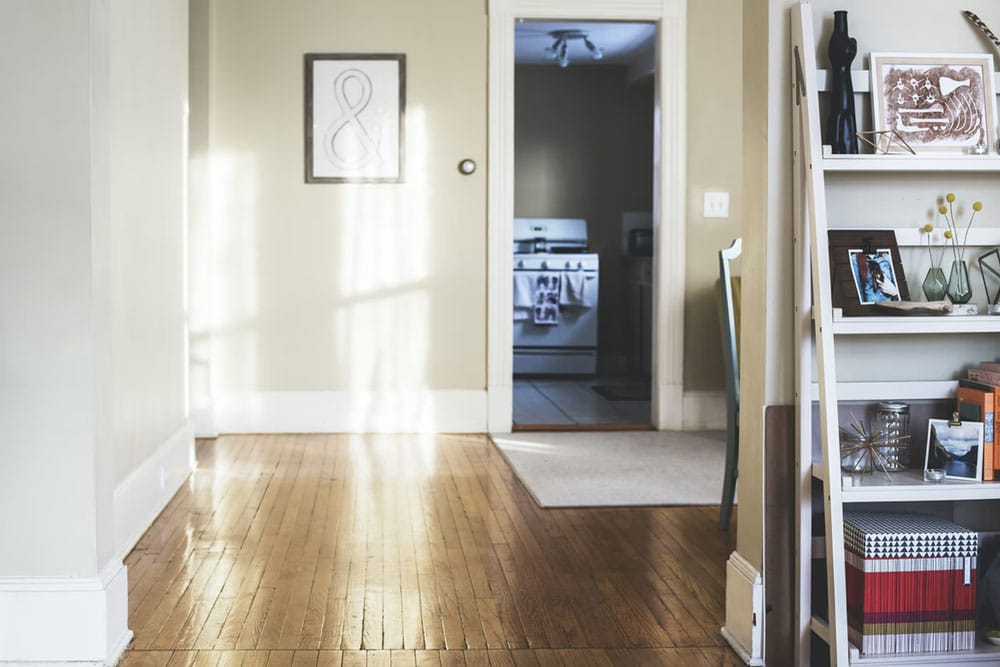 Backyard behind-the-scenes
Backyards always look cozy and colorful so they are a great place for taking photos. Make sure to snap the photos while having enough natural light as it will make the photos look professional. A great thing about backyards is that they give photos a homie and warm look. Just what you need for capturing moments with your closest people.
Paper and magazine clippings
Let's be honest, we all had magazine posters hanging on the wall while growing up. Well, it's time to use the good old magazine posters as a backdrop for your photos. It will create a fun, MTV-looking backdrop that will take you right back into your teenage years.
Make your little pet buddy or your favorite plant (or both!) a part of your photoshoot. It will give a warm vibe to your photos. Also make sure not to overdo it with other props or colorful outfits, as it could make the photos look a bit chaotic and all over the top.
A window can look amazing in your photos, especially if your home has a great view. It will create a beautiful natural background. In case your home doesn't have the nicest view and the only thing you can see is your neighbors living room window, it might not be the best idea, as it won't create the aesthetic look you may be looking for. Not to mention that it could be weird if your neighbor notices the constant camera flashlight coming from your house or apartment.
Photos were always the one thing that made memories last forever, so you want to make sure to capture all the important things in your life but also make them look professional. You don't need to have sophisticated camera equipment for taking dazzling and insta-worthy photos.
All you will need is a great smartphone with high mobile photography tech like vivo X70 and with the help of these tips, you'll get the results that you want. Play around with your camera, be creative and have fun. And you will soon have a collection of amazing-looking photos you always wanted to have.
Also, if you're looking forward to getting the latest news updates, exclusive deals, and discounts from vivo, make sure to sign up for our newsletter. You'll be the first one to know what vivo has been up to!