As everything has turned to mobile, so too have some of the best games. Unfortunately, there are few smartphones geared for advanced gaming, and often these are priced out of most average phone users. Fortunately, with the vivo Y20s [G], you can now have the budget friendly gaming smartphone that you are looking for.
[G] for Game-vivo Y20s [G] is new for Mobile Game
The vivo Y20s [G] should be the best gaming smartphone for mobile game enthusiasts. It is backed by an excellent assortment of features. vivo Y20s [G] specs properly complement each other on the critical areas to a gamer's performance. On the other hand, vivo Y20s [G] is so affordable to you.  We launched the phone in the Philippines, pricing it at the affordable price of ₱9999.
Subscribe to vivo YouTube Channel
4 Reasons to Buy vivo Y20s [G] for Leveling up Game Performance
vivo Y20s [G] package suits advanced gaming from the gaming to the CPU performance. Even the audio, whether you are using the speakers or the earphones, is premium quality. However, the four factors below are the jewels in the crown and reasons to buy vivo Y20s [G].
1. Helio G80 Gaming Processor for Powerful and Faster Calculating
The Helio G80 gaming processor came out in 2020, which gives the vivo Y20s [G] the latest processing units in the market. It is also what provides premium performance in an entry-level market. It integrates eight-core processors, which allow it to reach up to 2.0GHz clock speeds. As a result, you get more power and crisp image qualities and no lags or frame drops compared to most other processors.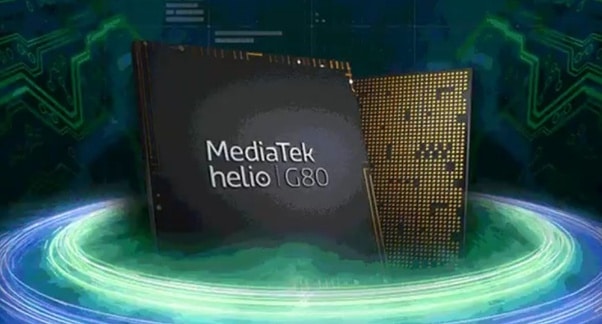 The processor also comes with HyperEngine Game technology which allows seamless management of CPU, GPU, and memory, making multitasking and switching between apps a breeze. The processor is paired with 6GB RAM and 128GB storage. You can store all your favorite games on the phone without worrying about storage and play high-end games with high graphic settings.
2. Halo Fullview Display for Smooth and wide vision
The MediaTek processor above sets the foundation for excellent and immersive image and video quality. It eliminates action-to-display latency issues and creates better contrasts you need to a wholesome gaming experience.
To complement this technology, the vivo Y20s [G] features a 6.51-inch Halo FullView Display. From this, you get a longer 20:9 aspect ratio and 1600 x720 HD+ resolution. Because of these aspects, you get a bigger view which is handy for a gamer. The display also comes with the most recent version of in-cell technology. You get more color accuracy and sharp details that add to the immersive experience. Since you will be doing videos for long hours, you also benefit from the eye protection mode that eliminates the harmful blue light.
3. 5000mAh Battery + 18W Fast Charge for Playing a long time
It is no use having an excellent gaming smartphone if you mostly end stay glued to the wall outlet. A short charge life also means having to end the game in the midway, which can be costly if you are playing online. To match your needs and its other offerings, the vivo Y20s [G] provides a 5000mAH battery that, when fully charged, can support up to 8 hours of intense gaming.
Although it run out, you can still count on the 18W fast charging action, which fills up 70% of the battery capacity in just 69 minutes. Charging the battery to full charge takes about one hour 38 minutes, giving you short breaks from your gaming.
4. Ultra Game Mode for ultimate intensity Game Action
The vivo Y20s [G] further offers you a chance to fine-tune your phone capabilities and resources just for gaming. You do this through the Ultra Game Mode, which now comes with Esports mode that takes your game to the next level by supporting super intense game action. It allows you to customize audio and sound effects for more realistic features. You can also enable the Do Not Disturb feature to eliminate all alerts and messages that can be distracting and costly when focusing on winning.
Know more about Multi-Turbo 3.0 in vivo Y20s [G]?
Underneath all these features and performance is the Multi-Turbo 3.0. it is exclusive technology to vivo and uses both a Center Turbo at the base level and an AI Turbo. These can figure out any abnormalities in the system and resolves them before they happen. It impacts all aspects of the phone, including rapid cooling, network performance, and even gameplay. The Multi-Turbo 3.0 ensures you have an uninterrupted user experience and not technical hitches, especially as you play.
Even before considering the budget-friendly vivo Y20s [G] price, the range of features primarily geared to gaming in the vivo Y20s [G] is immense. You have a powerful CPU and GPU, excellent display properties, lots of battery charge with fast charging too, and a Turbo boost to boot. If you want to learn more on how this smartphone can level up your gaming experience, Check it out from our website.