The vivo V29 is not just a flagship smartphone that seamlessly marries lightweight design with powerful performance; it is also a testament to the artistry of craftsmanship.
The pursuit of a lightweight profile has always been at the core of the vivo V Series, and the V29 continues to champion this ethos. This time, the vivo V29 retains its front and rear double-curved surfaces, ensuring an exquisite tactile experience. The seamless curvature of both the screen and back cover melds seamlessly with the central frame, creating a more natural transition.
Also, the 7.46mm slim body adds a touch of visual elegance to the design while offering a comfortable grip.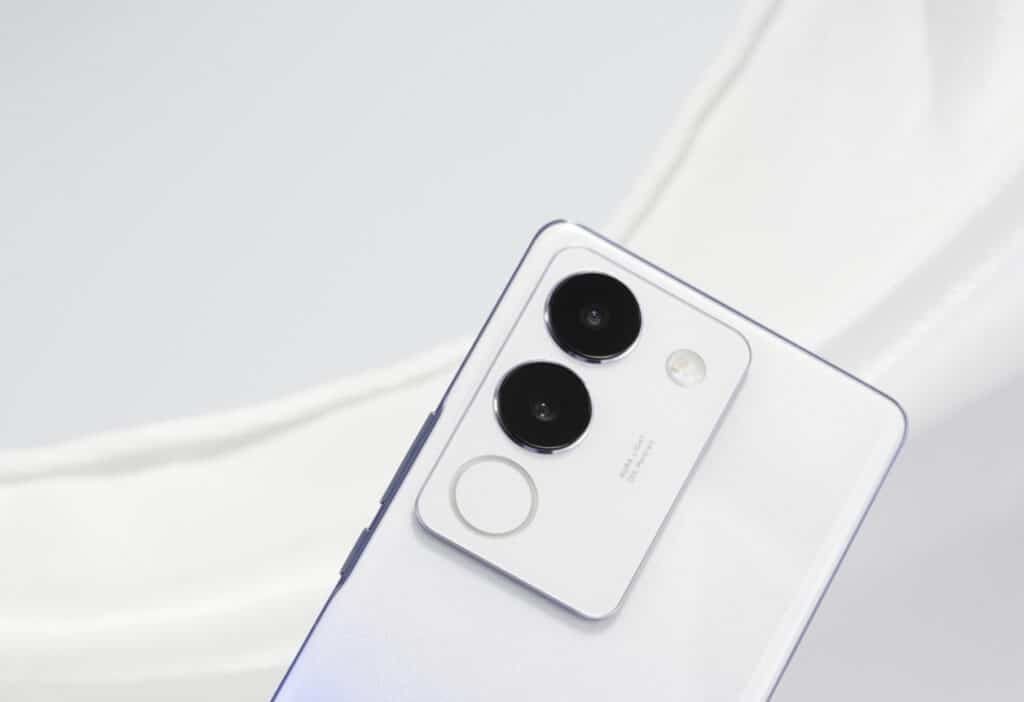 In the ever-evolving landscape of mid and high-end smartphones, the increase in the size of rear camera modules has presented a new challenge: how to integrate this expansion naturally without disrupting the overall design.
The vivo V29 addresses this with an innovative lens module within vivo's classic cloud window. The transparent lens base seamlessly merges with the body, resulting in heightened transparency and purity in the interplay of light and shadow, thus delivering more natural and complete images.
Moreover, the lens module incorporates an exclusive space for an aura light ring, allowing light to illuminate your special moments as you capture them
Notably, the rear camera lens of the vivo V29 features metal insets that contour the delicate lens space with finely textured metal lines, allowing the transparent body to gleam with an elegant metallic luster.
This ingenious design not only accommodates the larger camera but also preserves the graceful lightness that the V Series is known for, combining unique and delicate lines for a subtle yet sophisticated decorative touch.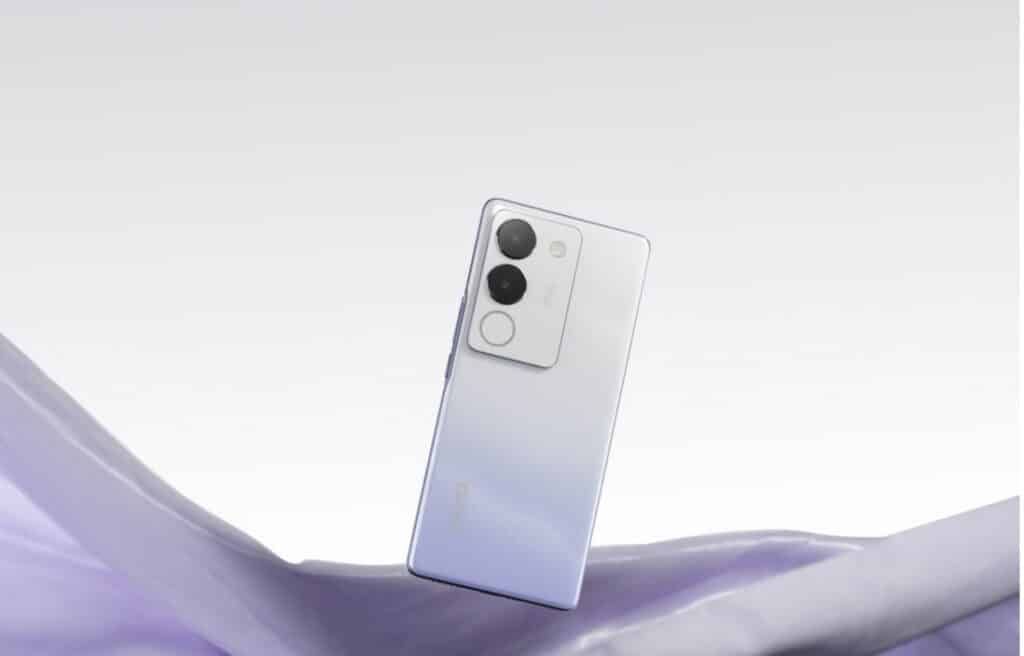 The design philosophy of the vivo V29 stays true to the V Series' commitment to thinness, lightness, and exceptional tactile feedback.
With its front and rear double-curved design and ultra-slim 7.46mm body, the vivo V29 unquestionably ranks among the finest in terms of smartphone feel.
The water-mirror cloud window and metal edging elevate the phone's sophistication, making it especially appealing to those with a keen eye for detail.
For those seeking a smartphone that effortlessly combines beauty with functionality, the vivo V29 is an option worth exploring. Its slender and lightweight build, robust performance, and outstanding photography capabilities promise a fresh and enjoyable smartphone experience. It is poised to become an indispensable companion in your daily life, always ready to assist.
Watch out for the shocking debut of vivo V29, together revealing the answer to this suspense. Follow vivo Philippines Facebook, Instagram, YouTube, Twitter, and TikTok to stay tuned for the latest updates.
###
About vivo
vivo is a technology company that creates great products based on a design-driven value, with smart devices and intelligent services as its core. The company aims to build a bridge between humans and the digital world. Through unique creativity, vivo provides users with an increasingly convenient mobile and digital life. Following the company's core values, which include Benfen*, design-driven value, user orientation, continuous learning, and team spirit, vivo has implemented a sustainable development strategy with the vision of developing into a healthier, more sustainable world-class corporation.
While bringing together and developing the best local talents to deliver excellence, vivo is supported by a network of R&D centers in Shenzhen, Dongguan, Nanjing, Beijing, Hangzhou, Shanghai, and Xi'an, focusing on the development of state-of-the-art consumer technologies, including 5G, artificial intelligence, industrial design, imaging system, and other up-and-coming technologies. vivo has also set up an intelligent manufacturing network (including those authorized by vivo), with an annual production capacity of nearly 200 million smartphones. As of now, vivo has branched out its sales network across more than 60 countries and regions and is loved by more than 400 million users worldwide.