In an era where smartphones transcend utility to become symbols of fashion, the vivo V29 stands out as a flagship phone that seamlessly blends technology and aesthetics.
With its color-changing glossy design, impressive photo capabilities, and sleek, lightweight build, the vivo V29 captures the essence of this fusion.
Let's delve into the captivating allure of the vivo V29's color-changing design and its practical value in everyday use.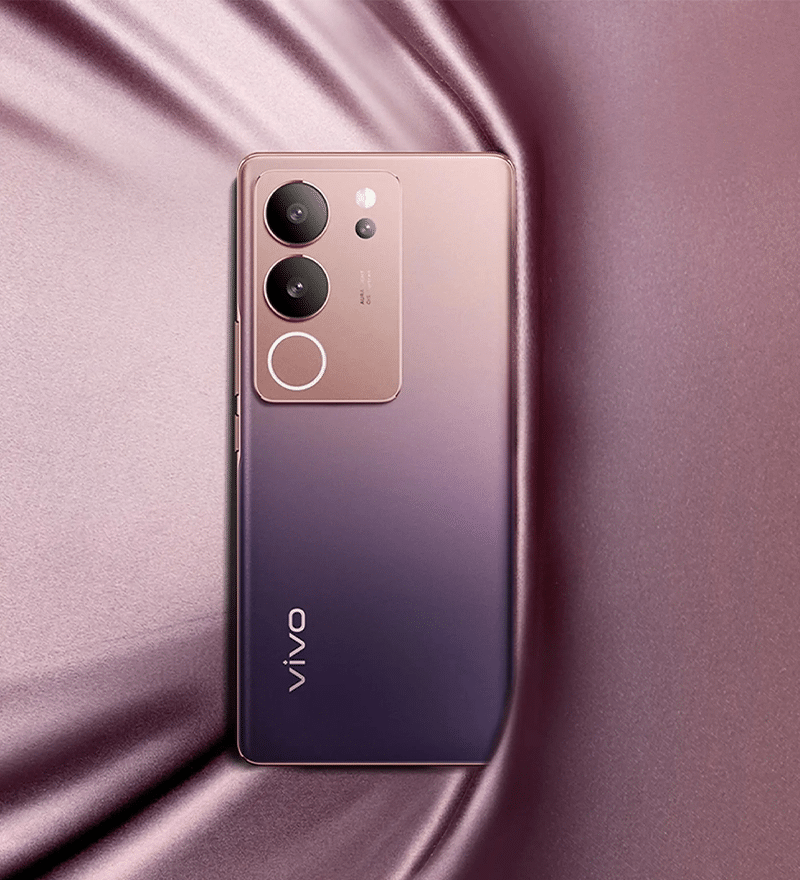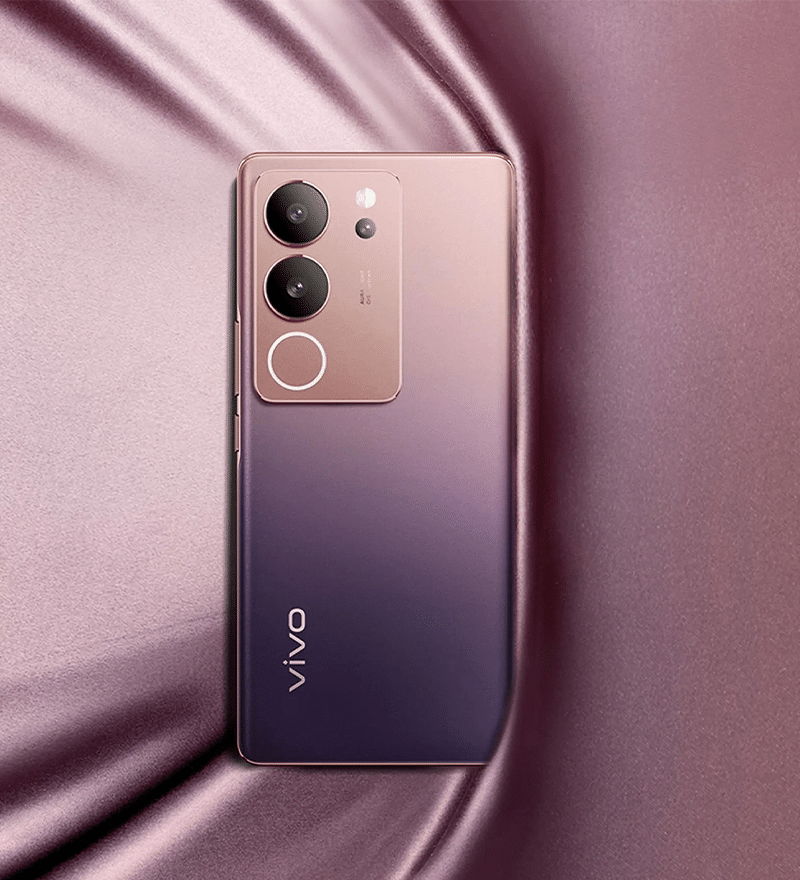 A standout feature of the vivo V29 is its Photochromic design, an innovative technology that imbues the phone with the ability to change colors when exposed to sunlight.
The transformative effect is achieved through a special optical color-changing process applied to the phone's back shell, which responds to UV light by altering its color. Much like a chameleon in nature, the phone adapts to its environment, providing users with a visual spectacle that evolves with the surroundings.
The photochromic design of the vivo V29 is not merely a visual delight; it epitomizes the marriage of technology and aesthetics.
Realizing this effect demands the expertise of vivo's engineers, who employ advanced material technology and manufacturing processes to flawlessly showcase the color-changing phenomenon.
Consequently, each vivo V29 is a masterpiece of technology and art, possessing considerable collector's value.
Introducing the captivating Magic Maroon color variant, the vivo V29 employs the photochromic process to create an ever-shifting deep red hue.
Enhanced by the Fluorite AG process, it delivers a unique, premium texture that responds dynamically to changing light and shadows, exuding softness and delicacy.
The effect mirrors the mesmerizing beauty of a sunset, where the evening sun bathes the sky in a rich, warm transition of hues, akin to a magnificent painting.
The vivo V29 series reimagines this captivating scene, bringing serenity and beauty to every gaze. It evokes the quiet wonder and appreciation of the human experience and natural beauty, inviting you to savor the profound emotions it elicits.
The photochromic design of the vivo V29 undeniably shines as one of its most distinctive features. This innovative concept not only elevates the phone's aesthetics but also enhances the user experience.
Moreover, the vivo V29 prioritizes a sleek and lightweight design, offering a delightful balance of form and function. Stay tuned as we delve deeper into the design aspects of the vivo V29 series in the coming days.
Watch out for the shocking debut of vivo V29, together revealing the answer to this suspense. You may follow vivo Philippines Facebook, Instagram, YouTube, Twitter, and TikTok to stay tuned for more updates.
About vivo
vivo is a technology company that creates great products based on a design-driven value, with smart devices and intelligent services as its core. The company aims to build a bridge between humans and the digital world. Through unique creativity, vivo provides users with an increasingly convenient mobile and digital life. Following the company's core values, which include Benfen*, design-driven value, user orientation, continuous learning, and team spirit, vivo has implemented a sustainable development strategy with the vision of developing into a healthier, more sustainable world-class corporation.
While bringing together and developing the best local talents to deliver excellence, vivo is supported by a network of R&D centers in Shenzhen, Dongguan, Nanjing, Beijing, Hangzhou, Shanghai, and Xi'an, focusing on the development of state-of-the-art consumer technologies, including 5G, artificial intelligence, industrial design, imaging system, and other up-and-coming technologies. vivo has also set up an intelligent manufacturing network (including those authorized by vivo), with an annual production capacity of nearly 200 million smartphones. As of now, vivo has branched out its sales network across more than 60 countries and regions and is loved by more than 400 million users worldwide.