As the eagerly awaited vivo V29 series launch approaches, let's delve into what makes this phone exceptional.
Recognized for its youthful style and outstanding performance, the vivo V29 Series has earned the favor of consumers. This time around, it receives enhancements in both its appearance and hardware, promising an even more remarkable user experience.
In terms of design, the vivo V29 Series truly stands out. It introduces the industry's first particle ink process on its Starry Purple colorway, showcasing a stylish and elegant starry sky purple color scheme.
Additionally, the enchanting Magic Maroon colorway, achieved through Fluorite AG technology, offers a unique color-shifting effect using nanoscale lithography.
vivo V29 also features a sleek 3D micro-curved design and a slim 7.46 mm profile, ensuring a comfortable and lightweight feel. It is the epitome of beauty from every angle.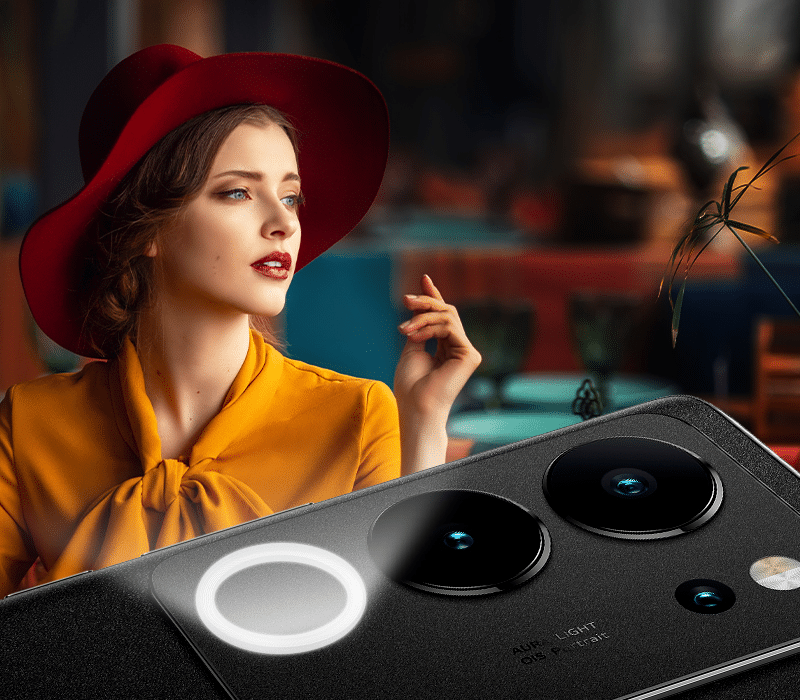 When it comes to hardware, the vivo V29 Series elevates user experience with top-tier camera capabilities and robust performance.
The front 90° wide-angle dual soft light and rear smart aura light with a super-aware spectral sensor excel at capturing accurate and detailed images, whether in well-lit or low-light conditions.
The addition of front and rear dual 50MP ultra-light-sensitive portrait lenses enhances clarity and light control.
Furthermore, the vivo V29 Series boasts 80W flash charging and offers up to 12GB RAM + 512GB ultra-large memory capacity, ensuring swift charging and seamless multitasking for resource-intensive applications.
Coupled with vivo's renowned system optimization, this guarantees a smooth and efficient user experience.
The vivo V29 Series lives up to vivo's high standards, excelling in both design and hardware. Its imminent release promises to deliver more excitement and anticipation.
Are you prepared to get your hands on it and witness how the vivo V29 Series continues to set trends and redefine the user experience?
Stay tuned for the thrilling launch of the vivo V29 series, where all will be unveiled. Follow vivo Philippines Facebook, Instagram, YouTube, Twitter, and TikTok for the latest updates.
###
About vivo
vivo is a technology company that creates great products based on a design-driven value, with smart devices and intelligent services as its core. The company aims to build a bridge between humans and the digital world. Through unique creativity, vivo provides users with an increasingly convenient mobile and digital life. Following the company's core values, which include Benfen*, design-driven value, user orientation, continuous learning, and team spirit, vivo has implemented a sustainable development strategy with the vision of developing into a healthier, more sustainable world-class corporation.
While bringing together and developing the best local talents to deliver excellence, vivo is supported by a network of R&D centers in Shenzhen, Dongguan, Nanjing, Beijing, Hangzhou, Shanghai, and Xi'an, focusing on the development of state-of-the-art consumer technologies, including 5G, artificial intelligence, industrial design, imaging system, and other up-and-coming technologies. vivo has also set up an intelligent manufacturing network (including those authorized by vivo), with an annual production capacity of nearly 200 million smartphones. As of now, vivo has branched out its sales network across more than 60 countries and regions and is loved by more than 400 million users worldwide