AI Six Cameras
Take It All
The Dual 32MP and Super Wide-Angle Cameras add a new perspective to selfies for a more sensational experience.
Ultra FullView™ Display
Truly Uninterrupted
No notch, no distraction and no compromise.
With a broader 20:9 aspect ratio, V17 Pro takes your view beyond limits with super-slim bezels from top to bottom.
All the sensors are all cleverly concealed. 1.85mm side-bezels and a 3.51mm bottom bezel create a screen-to-body ratio reaching 91.65%. Topped off with 6.5mm rounded corners, V17 Pro is the perfect piece of art offering a perfect visual feast.
Performance
Smoothness Beyond Limits
V17 Pro is powered by a Qualcomm snapdragon 675 processor, which requires low power consumption but make your experience much more enjoyable.Plus, 8GB RAM plus 128GB ROM renders smooth operation at all times.
Qualcomm snapdragon
RAM
ROM
Optimized Game Mode
Ultimate Gaming Experience
vivo's Multi-Turbo acceleration technology targets the OS with bottom layer optimization, so you can enjoy more exhilarating game performance.
Multi-Turbo is the powerful integration of AI Turbo, Center Turbo, Game Turbo, Net Turbo and Cooling Turbo, greatly increasing bottom-layer complier efficiency, making V17 Pro's system respond faster and perform better. Cold start speed increases 25% and warm start speed increases 9%. V17 Pro never hesitates, responding to your every command without blinking.
New Funtouch OS 9.1
Smooth Operation
Based on Android 9, the latest Funtouch OS 9.1 features significant upgrades over its predecessor, with a refreshed GUI for a high-tech, dynamic vibe.For power, V17 Pro is driven by Qualcomm 675AIE and supported by super-large memory. Featuring thoughtful functions like Dark Mode, the result is a smooth, intuitive operating experience you'll always enjoy.
Disclaimer:
1. Measured diagonally, the screen size is 6.44-inch in a full rectangle and 6.22-inch with rounded corners.
2. The value 4100mAh is a typical battery capacity of V17 Pro.
3. The product pictures shown are for reference only, the images shown on the display screen are simulated, and for demonstration purposes only. Please take actual products as standard. All comparisons shown on this page refer to vivo products only.
4. All data is based on our technical design parameters, laboratory test results and supplier test data. Actual performance may vary depending on software version, specific test environment and phone model.
5. A third-party screen protector might affect fingerprint recognition. Ensure that you use a vivo official screen protector with a customized design for the fingerprint pad.
6. The Google trademarks mentioned on these pages are owned by Google.
7. vivo reserves the right to amend these specifications and descriptions, and amend the product described without giving any prior notice.
32MP Dual Selfie Camera
Shoot Beyond Limits
The Dual 32MP and Super Wide-Angle Cameras add a new perspective to selfies for a more sensational experience.
Super Wide-Angle Camera extends the view to 105 degrees, for more beautiful landscape and more friends in every selfie. When the canvas grows bigger, your imagination grows with it.
Super Night Selfie
Shine at Night
Who says the night is dark and dull? Super Night Selfie smartly combines multiple frames to optimize picture brightness and capture a clearer and more radiant you.Meanwhile, Selfie Softlight lights up the dark, highlighting your beauty against the night sky.
48MP AI Quad Camera
Save Every Moment
Capture it all with our 48MP AI Quad Camera. It's a full kit of cameras in your hand: 48MP rear camera, Super Wide-Angle Camera, Super Macro and Bokeh cameras. Reveal the true beauty of your life in a simple and effortless way.
48MP Rear Camera
Be Perfectly Clear
With 48 megapixels and superb light sensitivity, the main rear camera guarantees clear, bright pictures in all situations. Zoom in and marvel at the flawless vibrancy in every little detail.
AI Super Night Mode
Capture the Night
Bring out the best in your night-photography skills. Upgraded HDR shortens imaging time, while composite multi-frame noise reduction technology ensures a crisp result. Now you can easily capture all of the night's wonders.
Optical Zoom
Bring the World Closer
Defy distances and see faraway landscapes as if you're right there. Thanks to the 13MP Telephoto Camera, now distance is no barrier to capturing magnificence.
Super Wide Angle Camera
Expand your photos with a 120° wide-angle. That's more room for creativity, and more room to impress.
* Camera is able to capture 108° photos after accounting for distortion.
Super Macro
See The World Up Close
Focus from 4cm for an up-close and clear view of life's little wonders. Uncover marvels the naked eye can't see.
Pose Master
A frame appears on the screen to track your position, guiding you into stylish poses that stand out from the crowd. Make yourself a pose master.
AI Makeup
Get smart, packaged make-up schemes and pamper yourself in a flash with stunning makeovers.
N.O.O (VN)
Show the world you're a superstar. Crafted with vivo's ambassador N.O.O, exclusive filters with superstar styling are provided just for you. Add some glam and join us on the frontier of fashion.
Elevating Camera
Rise at Your Will
The smart elevating module houses two new front cameras alongside the Selife Softlight and earpiece. It elegantly extends when needed and retracts without a trace. Thanks to an upgraded motor system, unibody alloy case and robust drop protection mechanism, its actions are always smooth, sleek and safe.Rigorous lab tests have ensured the module delivers reliable performance round the clock. Outside the lab, millions of elevating vivo camera phones have been proven durable by our users. At 20 times per day, the module will operate smoothly for 10 years.
Super AMOLED Display
View Beyond Limits
V17 Pro features an exclusive, custom-made 6.44-inch Super AMOLED display with an aspect ratio of 20:9.The latest E3 OLED offers a 100% DCI-P3 color gamut, bringing vibrant and authentic colors to life.
Enjoy this tantalizing view without eyestrain, as in contrast with E2 displays, V17 Pro filters out 42% of blue light and boasts TÜV Rhineland certification. In addition, Low Brightness Anti-Flicker technology provides added protection for eyes in the dark.
In-Display Fingerprint Scanning
Faster Access, Greater Security
Further optimized fingerprint technology and algorithm provide you even better unlocking experience. 3P Lens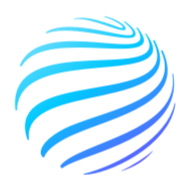 Light and shadow art
Simplicity but not simple
Classic simple black and white, after not simple deduction, bring light tone white deep black.Dreamlike silky cool touch and gradient blue merge sand ice blue
Dual-Engine Fast Charging
& 4100mAh Battery
V17 Pro runs on a substantial 4,100mAh battery. When it's time to recharge, exclusive Dual-Engine Fast Charging technology re-juices at breakneck speeds.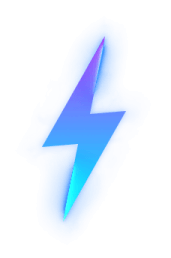 Game Center
Immersive Gaming Experience
Game Center brings you an immersive gaming experience while collating all your game data in one place. You can quickly check information on the CPU, phone temperature or data workload. It works with Ultra Game Mode too, turning off messages and alerts so you can focus on winning the game at hand.
ⓒ ANY PUBG MOBILE RELATED COPYRIGHTS, ALL RIGHTS RESERVED BY PUBG CORPORATION AND TENCENT.
Voice Changer
Use Voice Changer while gaming to transform your voice as you like, plus keep your privacy intact. It's time to surprise your teammates and laugh out loud.
ⓒ ANY PUBG MOBILE RELATED COPYRIGHTS, ALL RIGHTS RESERVED BY PUBG CORPORATION AND TENCENT.
Off-screen Autoplay
Lock your screen as you like, safe in the knowledge your games will run nicely in the background, so you can keep on earning game points.
Dark Mode
Activated automatically or manually, Dark Mode instantly switches to dark background themes, providing the comfort your eyes need at night.
Smart Button
Release the power of AI instantly with V17 Pro's new Smart Button. One press activates the Google Assistant, while two call the Jovi Image Recognizer into action. It's easy, intuitive, and fast.
The Google Assistant
V17 Pro has its own customized voice commands. Want to quickly activate AI Face Beauty, clean up your phone memory or search for food pictures in your albums? Just utter the command, and V17 Pro will be right at your service.
NFC
V17 Pro is built with NFC technology. With the use of payment apps such as the Google Pay, your phone can replace your bank card, credit card, public transportation card, etc., which conveniently supports your daily life.