A closer look at the specs that enable vivo V21 5G and V21e to deliver smooth performance at premium selfie functionality
All set to bring everyone closer, the new vivo V21 5G and V21e are equipped with Dual Selfie Spotlight, Dual-View Video, and Ultra Stable Selfie Video, designed for discerning selfie enthusiasts.
Both the V21 5G and V21e use 8GB + 3GB Extended RAM technology, which enables users to run more apps at once, at consistently fast speeds.
Engineered for balance and efficiency, the V21 5G is equipped with a MediaTek Dimensity 800U 5G Processor. It also has 90Hz refresh rate, making for less motion blur and better image quality.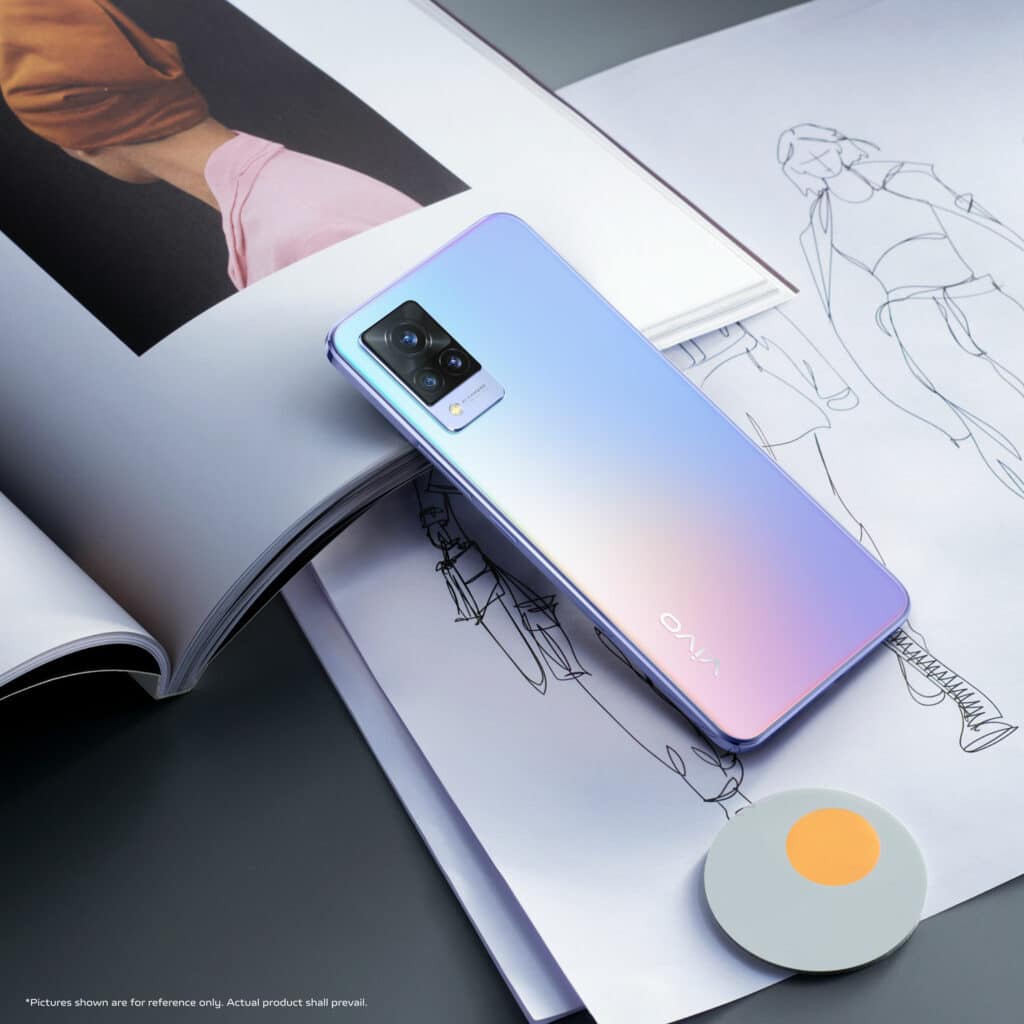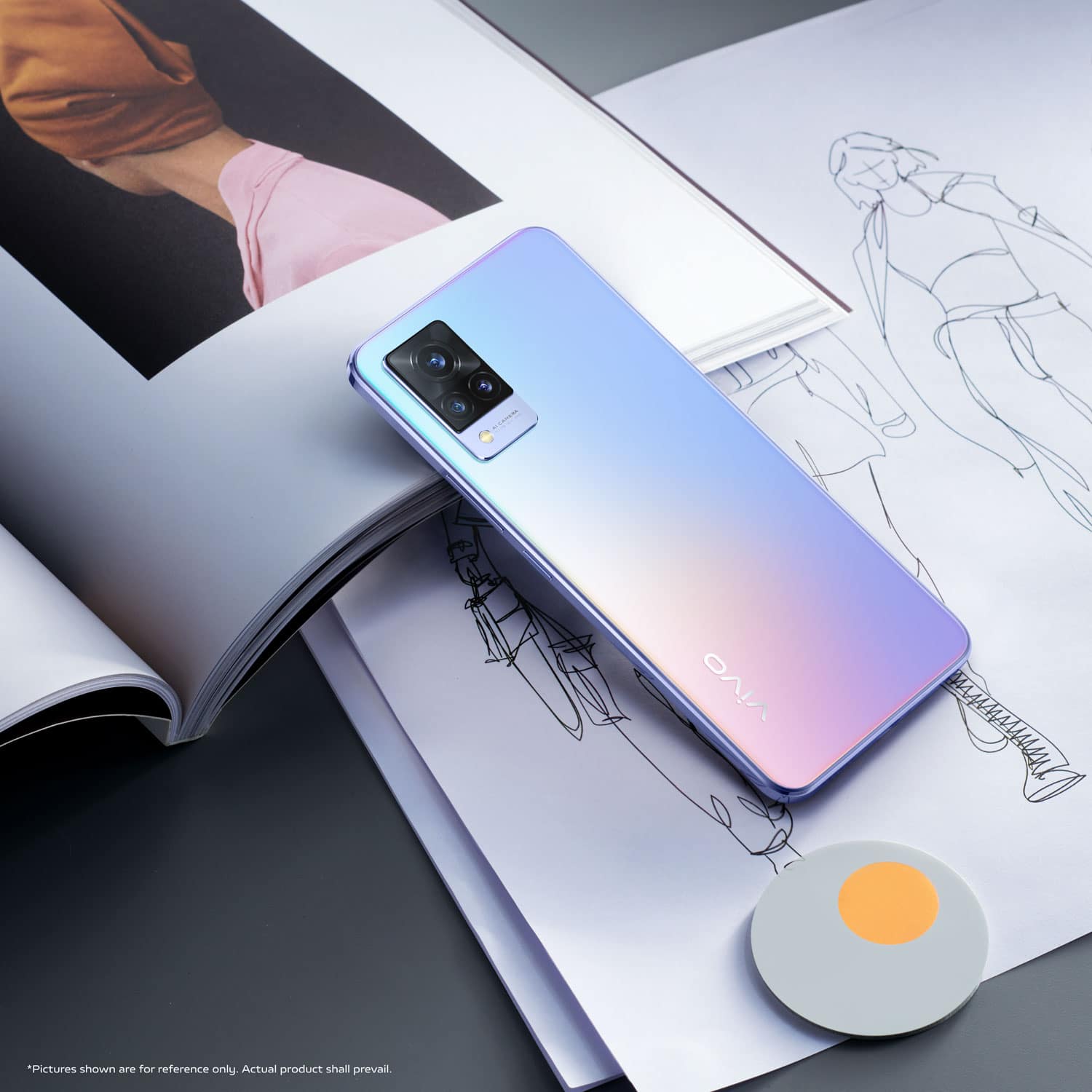 Available in all vivo stores nationwide and official e-commerce sites, the new handsets include the flagship V21 5G and the V21e – both feature-rich, selfie-focused smartphones. More than just the selfie power boost, however, both phones hint at the serious specs beneath the exterior, which is what gives users that super smooth, seamless experience.
The V21 5G uses MediaTek Dimensity 800U 5G Processor, which allows the phone to boost its cores up to 2.4GHz, enabling users to launch apps, including top games, in a split second. Even at massive CPU speeds, the processor is engineered for balance and efficiency. This allows users to enjoy superb 5G experience, and great power efficiency for longer battery life.
The same hard-working processor is also what enables the phone's large cameras, along with built-in imaging accelerators, and noise reduction technology, to jointly work their magic during photography and video capture sessions. All this while the CPU's integrated AI processing unit works in the background to facilitate AI-camera enhancements that improve capture details and add effects.
For its part, the V21e uses Qualcomm® Snapdragon™ 720G, reputed for being a game-centric, 8-core chipset that fully supports advanced camera, graphics processing, and entertainment features, as well as fast charging and power-efficient performance. A true workhorse, this CPU is what gets the phone primed and ready for quick app launches, including spur-of-the-moment fun camera sessions.
Both the V21 5G and V21e use 8GB + 3GB Extended RAM technology. This means that, as an 8GB phone, they can readily tap on their internal storage for 3GB of additional memory space for RAM. This feat allows the user to run more apps at once, at consistently fast speeds.
The latest in vivo's longstanding V-series smartphones, both models promise user-friendly, expert-grade camera features that allow users to take professional-looking portraits in a snap. Looking at the retail price tag, customers find such a proposition appealing. It also helps that both phone models are eye-candies.
The V21 5G, sporting a width of just 7.29mm, easily stands out as the thinnest 5G-capable smartphone in the market today. It's available in Sunset Dazzle and Dusk Blue (AG Matte Glass). The V21e, meantime, is just as gorgeous, at 7.38mm width, in variants of Roman Black and Diamond Flare (Ultra-thin AG glass).
Delivering on the promise of being "the new portrait master", the flagship V21 5G provide users with top notch features like Dual Selfie Spotlight, Dual-View Video, and Ultra Stable Selfie Video, all anchored on vivo's reliable 44MP OIS Self Portrait front camera, and its 64MP OIS Night Camera.
On the other hand, the much-more affordable vivo V21e, practically betraying its asking price, enables users to enjoy fun photography with Super Night Selfie, Dual-View Videos, and Motion Autofocus, back by its 44MP Eye Autofocus Self Portrait camera, and 64MP Night Camera.
The two models mutually boast of top-notch AMOLED displays with HDR10+ certification. The V21 5G features a 90Hz refresh rate (with contrast ratio of 6000000:1), while the V21e has a 60Hz refresh rate (with contrast ratio of 2000000:1).
Both phones run on a huge 4000mAh battery, with 33W FlashChage, enabling users to enjoy a high-functioning, smooth performance, without concern of battery draining on a regular-use day.
Anyone can be a selfie master when they get themselves the new V21 5G priced at P23,999 or the V21E 4G at P17,999. Those who purchase the V21E now until June 15 can get a very special treat—as much as P1,000 off, bringing the price to only P16,999.
For more details on the vivo V21 Series, visit vivo V21e and V21 5G for more info. Or visit vivo Philippines on Facebook, Twitter, and Instagram. The new phones are also available for purchase at vivo's official store.