vivo X21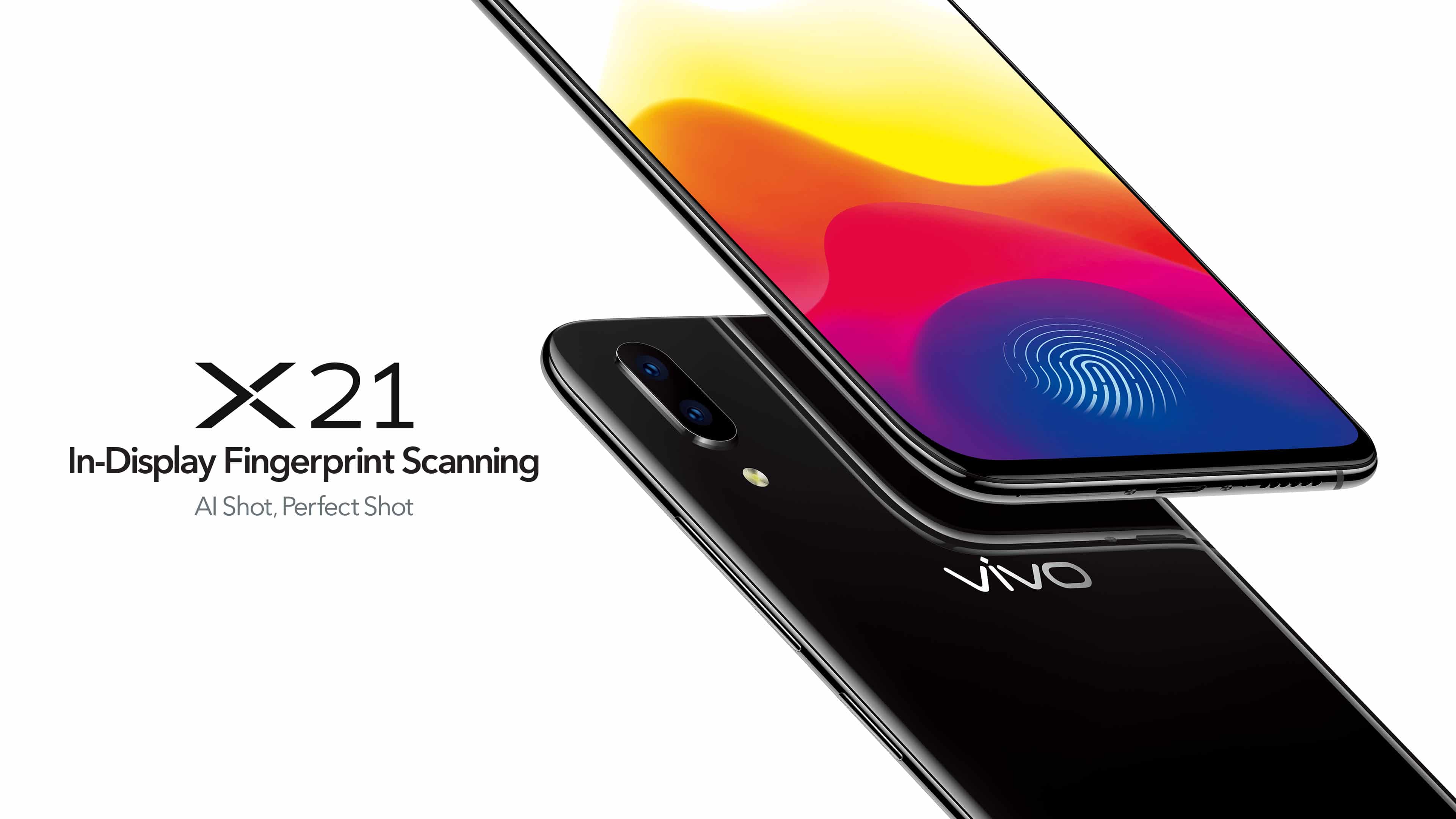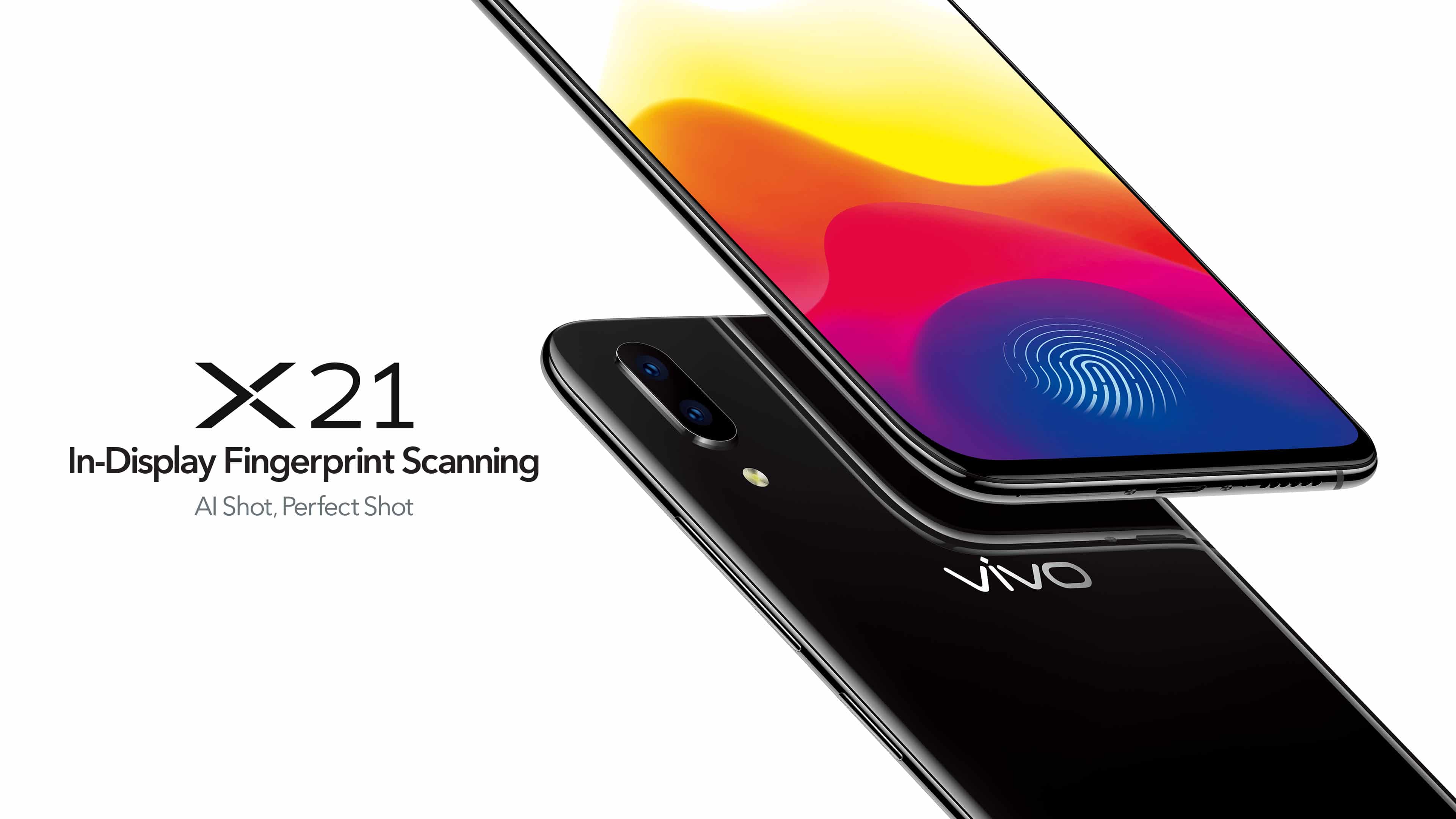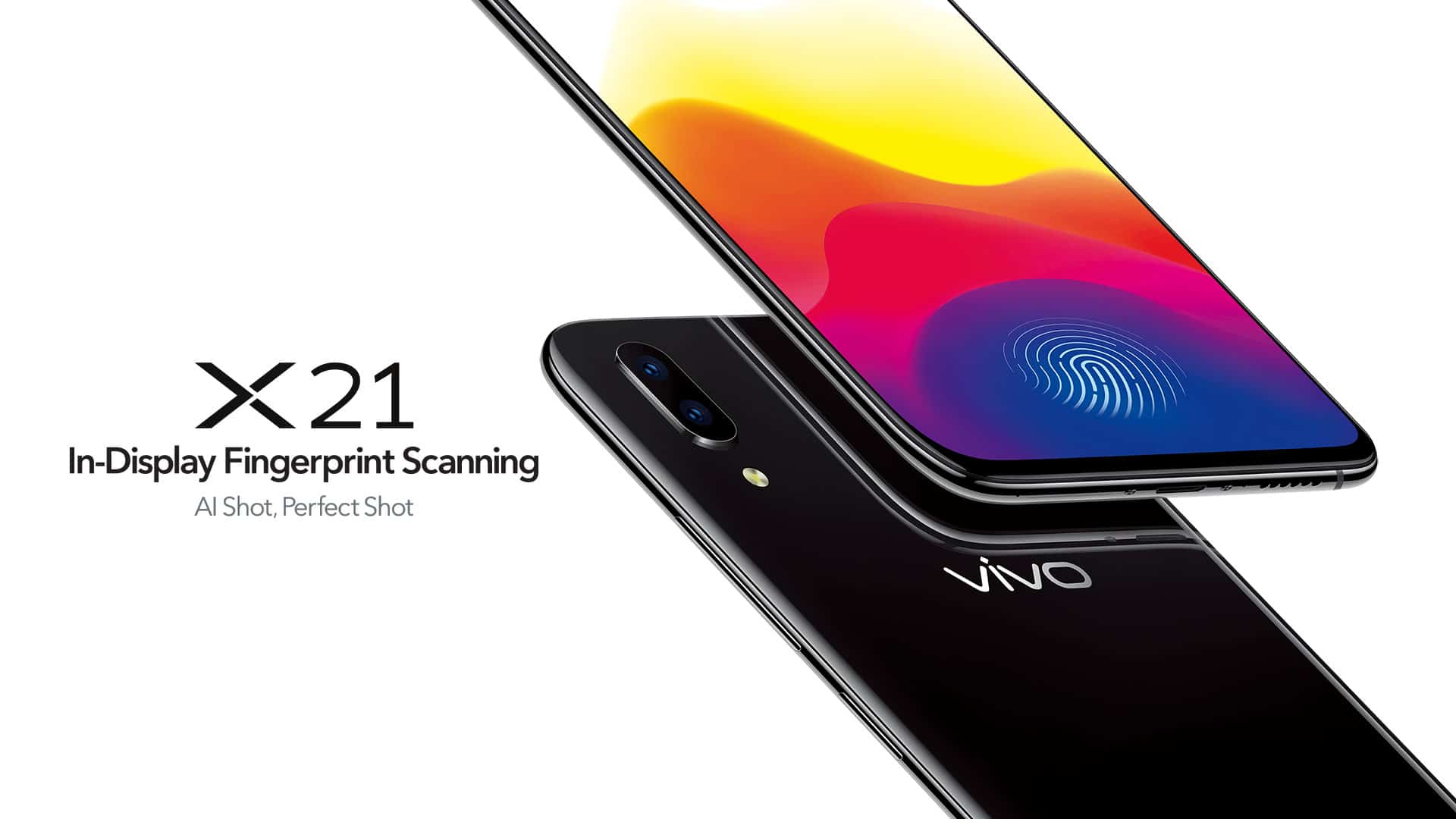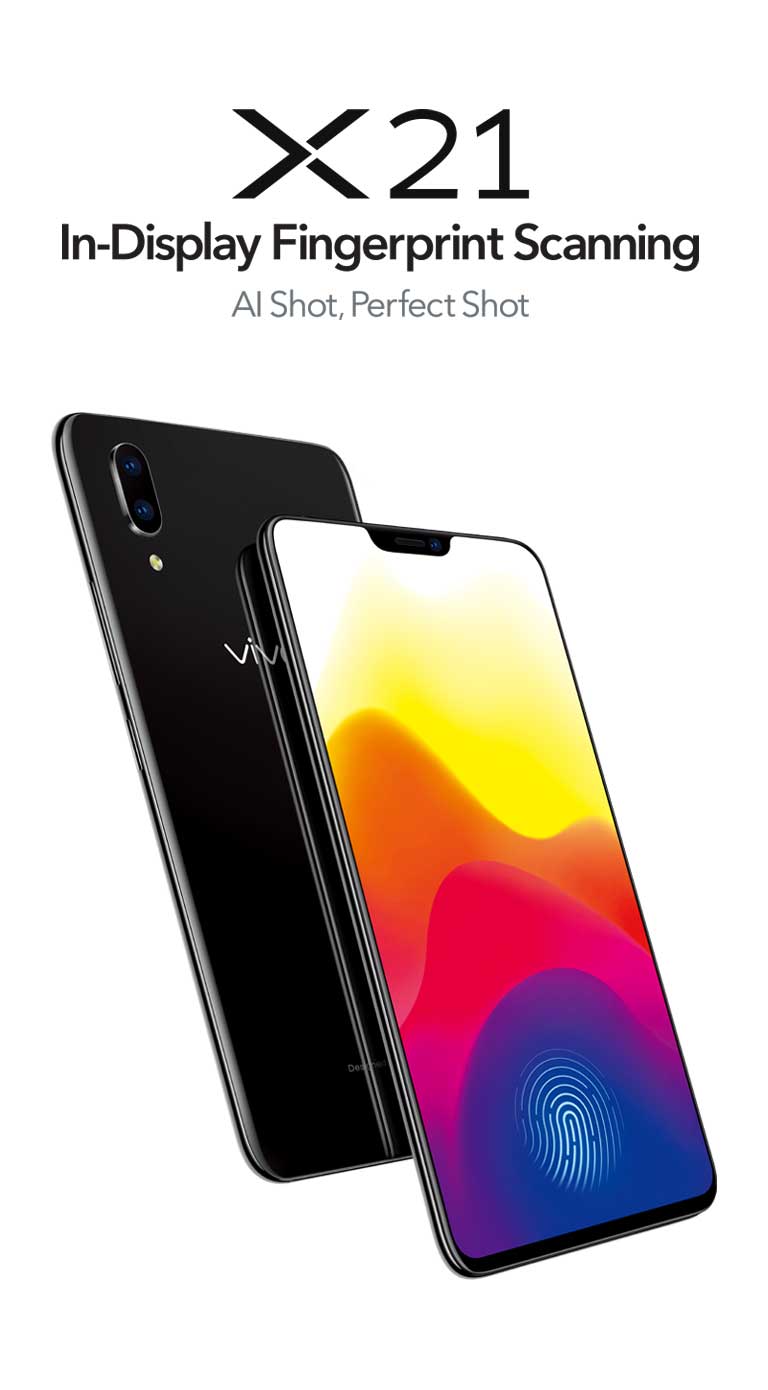 Different Look,
Distinctive Design
The X21 is designed to impress. The 19:9 FullView™ Display offers a broader and more immersive view than ever before, making every game and video even more captivating.
Two Unlocking Technologies
By harnessing the power of futuristic technologies, it's now even easier to
quickly unlock your X21, using Face Access or In-Display Fingerprint
Scanning. For faster night-time unlocking, Face Access features an
in-built infrared light sensor. In-Display Fingerprint Scanning is similarly easy,
with just a single touch required for immediate access.*
Dual Pixel Sensors & AI Face Beauty
Radiate Your Beauty
With Dual Pixel Sensors, the X21 camera has an incredible 24 million photographic units*. This creates clear, vivid pictures with artistic qualities even in backlight or low-light situations. There's also AI Face Beauty, which tailors facial enhancement effects to each individual. This means clear, naturally dazzling results that enhance your unique beauty.
AI Game Mode
With the all new AI Game mode, your X21 knows it when you play games and transforms into a dedicated game console, with features to help eliminate distraction. The Background Calls feature means you can stay on calls without stopping the gaming fun, and Game Mode prevents accidental touch operations, ensuring you only make the moves you intended.
Smart System
Your Intelligent Personal Assistant
Vivo believes that smartphones should be tailored to the user. That's why the X21 smart system is boosted by
AI technology to learn your habits, then develops greater understanding over time. It's always alert to changes
in use, and ready to serve you better by adapting to your unique preferences.
Powerful Performance Designed for the Future
With a Qualcomm Snapdragon 660 AIE processor and 6GB RAM, the X21 has enough power to manage complex multi-tasking challenges with ease. It's also equipped with a 3200mAh battery, plus Dual-Charging Engine technology to keep you up and running all day long.
Deepfield & Hi-Fi, Bring Your Music to Life
The X21's AK4376A Hi-Fi audio chip offers ultra-clear, true-to-life sound quality.
*Notes:
1. Always on Display must be selected from the settings menu.
2. This device is equipped with a hidden infrared optical sensor and photoelectric fingerprint pad. Please use our official screen protector as much as possible. If you use other screen protectors, choose one with slits over the hidden infrared optical sensor and photoelectric fingerprint pad.
3. Face Access can only work when the screen is on. Turn Raise to Wake on to unlock after activating the screen.
4. The front camera and the main rear camera are 12MP (with 24 million photographic units). The secondary rear camera is 5MP.
5. Karaoke Mode is currently available in WeSing only. Please refer to Vivo's official website for an updated list of supporting apps.
Disclaimer:
1. The product pictures shown are for reference only, the images shown on the display screen are simulated, and for demonstration purposes only. Please take actual products as standard.
2. All data is based on our technical design parameters, laboratory test results and supplier test data. Actual performance may vary depending on software version, specific test environment and phone model. All comparisons shown on this page refer to Vivo products only.
3. Vivo reserves the right to amend these specifications and descriptions, and amend the product described without giving any prior notice.
A Wider View, A World of Excitement
On the X21, Vivo's iconic FullView™ Display enjoys an amazing 19:9 aspect ratio, with ultra-narrow bezels of
just 1.66mm. The screen-to-body ratio is boosted to 90.3%, providing an even wider view with far greater
visual impact for games and videos.
Inch screen

6.28

Screen-to-body Ratio

90.3%
Light, Color and Unique Style
And the new 3D glass back cover is the perfect mix of technology and artistry. More than just smooth to the touch, it uses a new color-blending technique, which makes light and shadow dance across the surface with every movement. It's this level of exquisite detail that makes your X21 truly unique.
Always on Display - Always by Your Side
Sometimes, you need to access information fast. The X21 allows you to check the time, and view missed calls and message alerts without activating the screen. You can even personalize the clock color and theme to add excitement and style, and the Live Wallpaper feature creates a different look every time you unlock. *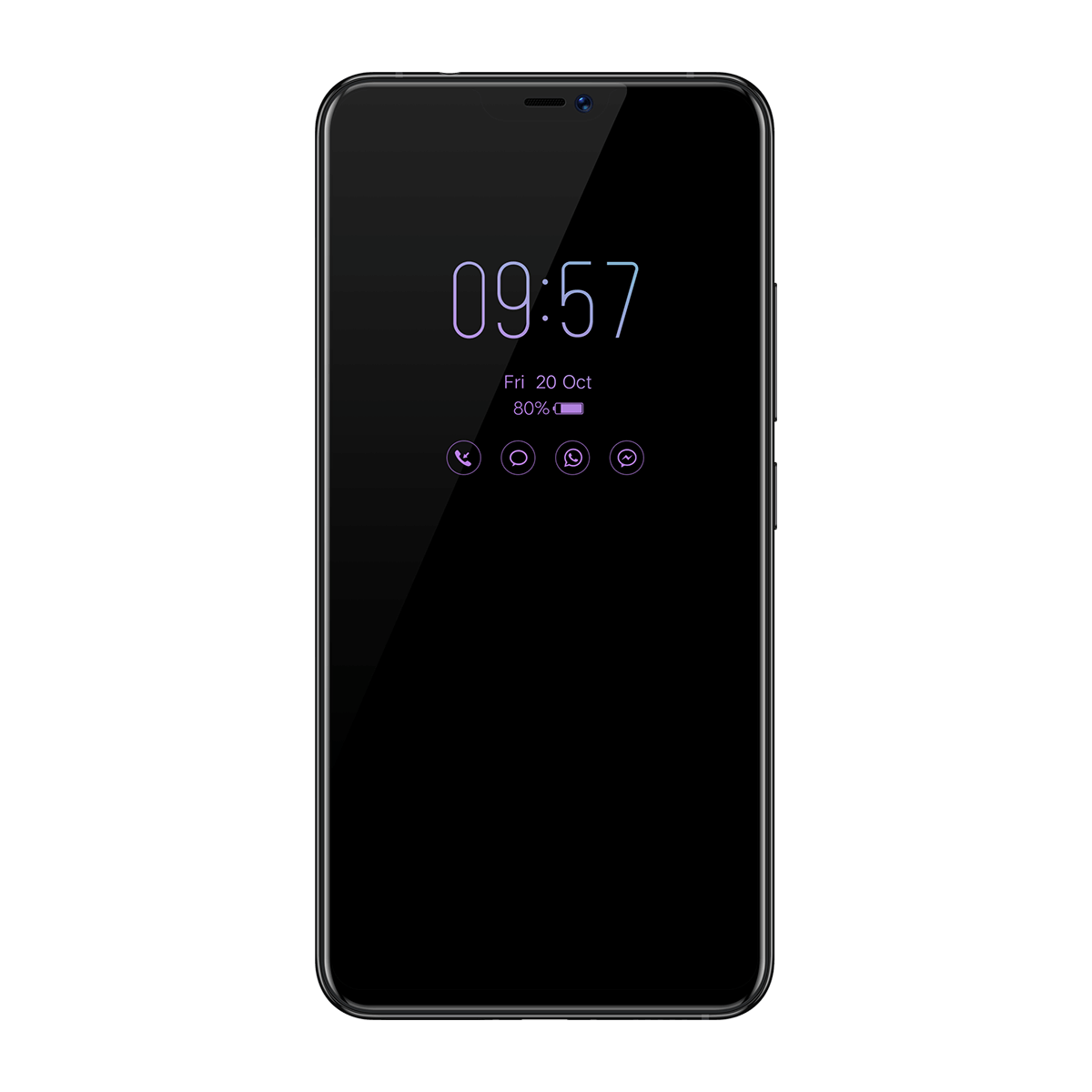 Your Fingerprint to the Future
The X21 brings you one step closer to the perfect FullViewTM by using the latest In-Display Fingerprint
Scanning Technology. With the fingerprint pad embedded in the screen, all it takes is one touch to activate
your digital life hub, in fast, futuristic style.
Lift, Scan, Unlock
AI Face Access uses an intelligent algorithm to scan your 3D facial features in just 0.1 seconds. It's also
enhanced by an infrared light to allow for night-time access. Lift, scan and unlock - your X21 gives you
immediate access anytime, anywhere. *
Dual Pixel Sensors
24 Million Photographic Units
The X21's front and rear cameras are both 12MP (24 million photographic units), and each pixel's photographic area is as large as 1.28μm, which boosts picture clarity. On top of this, fast focusing technology captures all your fleeting moments.
Perfect Shot,
even with Backlight
AI HDR intelligently detects ambient light intensity. Even in dark or backlight situations, you can be sure that every photo is a masterpiece.
AI Face Beauty
Selfies Tailored to Your Unique Look
AI Face Beauty gives a major upgrade to the Vivo's classic Face Beauty feature. It recognizes your unique facial features, and continues learning and improving to create the perfect selfie. Think of it as your personal make-over team packed into one intelligent device. Even with backlight, your entire face looks bright and naturally beautiful.
Technology to Empower Your Photos
The X21 uses AR technology to inject some serious fun into your photos. There's also Palm Capture, the simple way to take a shot when you can't reach the 'click' button. If this wasn't enough, Selfie Lighting creates photo studio-style light effects to transform every photo into a professional magazine image.
AI Smart Engine
Effective and Efficient
The X21 familiarizes itself with your user preferences, and tailors its settings accordingly. It intelligently
allocates system resources in real-time, enhancing power efficiency and performance. It also manages all apps
running in the background, and prioritizes memory space to commonly used apps.
Switch Phones with Ease
Transfer files, apps and settings between Vivo phones with just a single click. If there's data on one of your Vivo
phones, it's easy to gain fast access to them from other Vivo devices. You can even categorize files based on
format, apps or other attributes. Staying organized has never been so easy.
Deepfield technology
It also equipped with Vivo's customized Deepfield technology,
which enhances vocals and amplifies bass.
You will feel as though you're really there,
listening to your favorite bands perform live.
Your Pocket Karaoke Bar
Switch to Karaoke Mode to hear your vocals through the earpiece, turning each song into a professional performance. Choose from a range of sound effects for your music for added variety. It's time to release the pop-star within, and sing your heart out.